Dads launch video series to support local restaurants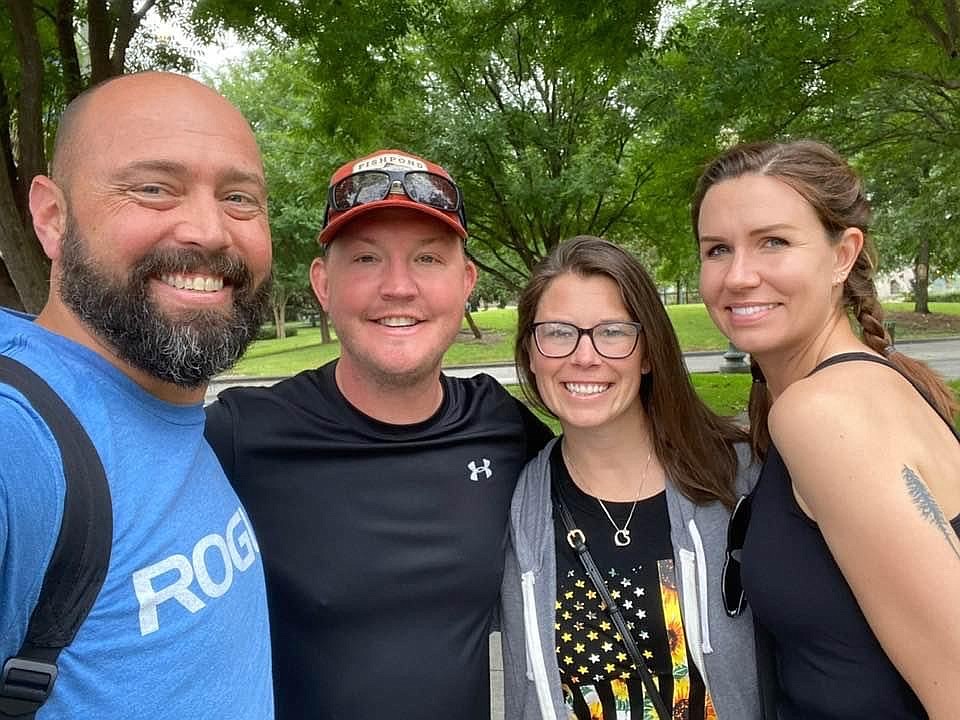 From left to right: Jesse Klotz, Winston Walters, Addy Walters and Misty Klotz (courtesy photo).
by
BRET ANNE SERBIN
Daily Inter Lake
|
October 12, 2021 12:00 AM
To support locally owned restaurants, Winston Walters and Jesse Klotz are putting their money where their mouths are — alongside some of the tastiest meals offered in the Flathead Valley.
The pair recently started a YouTube channel where they visit locally owned eateries to review the food and draw attention to the establishments. In a few weeks, "Dads of Daughters Doing Dinner" has racked up hundreds of views online.
"We're pumping local money back into the community," said Klotz.
The idea is to generate excitement about eating at independent restaurants, rather than big franchises. So far, some of their visits have included the KM Bar, Moose's Saloon and Casa Mexico.
Walters and Klotz were inspired to start the video series when they saw the economic devastation of the Covid-19 pandemic.
"We don't want to see our favorite places close," said Walters.
During their videos, they fill the "Boom Boot" with tips every time they exclaim "boom" because of a tasty bite or a flavorful drink. They encourage other patrons to contribute to the Boom Boot, too.
"We want to give recognition where it's due," Walters said.
The idea arose out of the duo's shared culinary passions. Walters and Klotz met about a year ago during a cooking competition.
"We love food," Walters said simply.
"We had chemistry, we had banter," Klotz added.
Klotz is a sales manager at Kalispell Toyota, and Walters is an insurance broker with HUB International.
They also bonded over their roles as fathers of daughters. Klotz has an 8-year-old daughter, Hayden, and a 10-year-old daughter, Harper. Walters has twin 4-year-olds, Grace and Claire.
The dads decided to launch their video series in an effort to bring the spirit of their family meals out to restaurants across their community.
"Food should be fun," said Walters. "Food brings the community together. That's where connections happen."
Even though they felt like qualified food critics, Klotz and Walters have faced a learning curve as they navigate the technology side of the endeavor. Walters has worked in public relations, but neither he nor his partner bring any on-screen experience to their YouTube channel.
"We're learning. Come grow with us," Klotz urged.
They said they don't have a specific end goal for their videos, but they would like to reach up into a few thousand viewers.
They also plan to film a video at every one of all 75 locally owned restaurants between Polson and Libby, generating views and revenue along the way.
"Who knows where this goes?" Klotz said.
Watch Dads of Daughters Doing Dinner on YouTube at https://www.youtube.com/c/DadsofDaughtersDoingDinner/videos
---