Allon Forrest Barnes, 77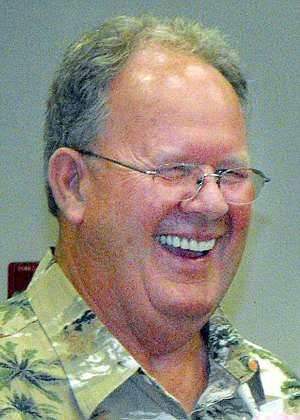 |
October 26, 2021 12:00 AM
Allon Forrest Barnes was born in Great Falls on Aug. 31, 1944, the fourth child, having three older sisters and four younger sisters. His three older sisters adored his antics and continued deep adult friendships.
Allon grew up in Kalispell. Joining the U.S. Navy after high school, he became well traveled, spending much of his career aboard the USS Wabash and USS Tulare. He was also always an ardent volunteer for friends and the community.
Allon raised three children, Nicole (Barnes) Moss, Nathanial Barnes and Nicolis Barnes, and had eight grandchildren and six great-grandchildren, whom he loved immensely.
Allon was preceded in death by his sisters Charlotte and Barbara, and a grandchild, Garrett.
He passed away Sunday, Sept. 19, 2021, at home with his loving wife, Tracy Barnes, by his side.
A memorial was held in Lewiston, Idaho. A memorial service will be held in Kalispell in the summer of 2022. The date will be announced.
---