Local quilter finds inspiration in myriad places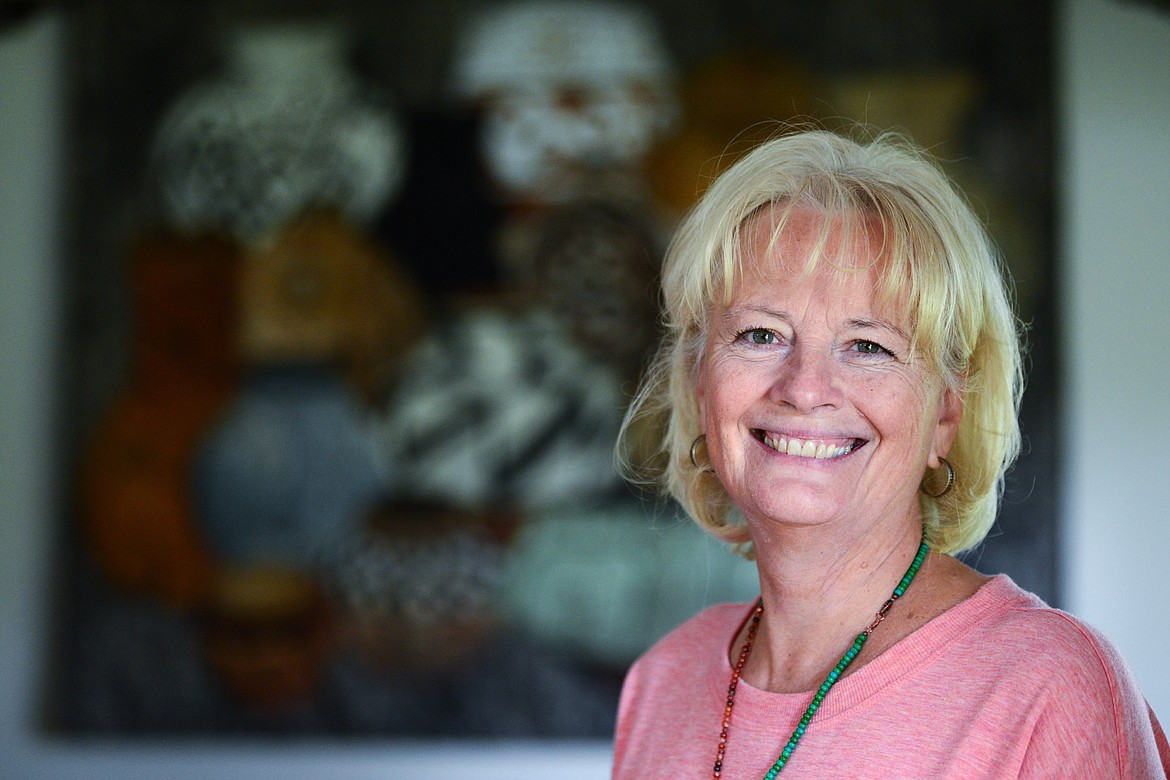 Lanette Cuffe stands for a portrait in front of her quilt, "The Marketplace," which she has entered into the Flathead Quilt Show, at her home near Columbia Falls on Wednesday, Sept. 1, 2021. (Casey Kreider/Daily Inter Lake)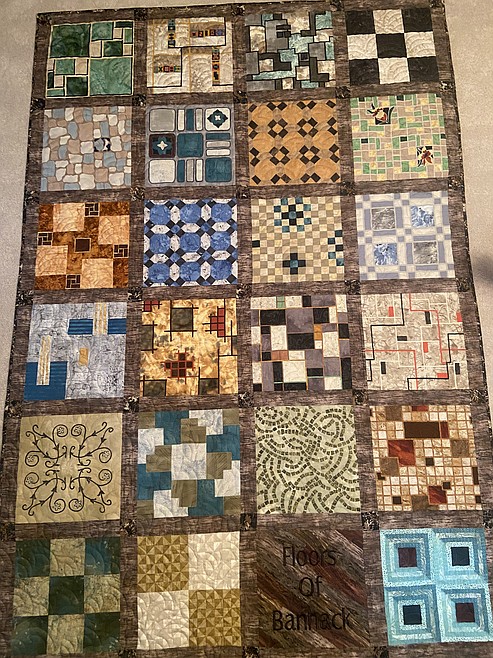 Lanette Cuffe's "Floors of Bannack" quilt was inspired by the linoleum flooring patterns in the buildings of the ghost town of Bannack near Dillon.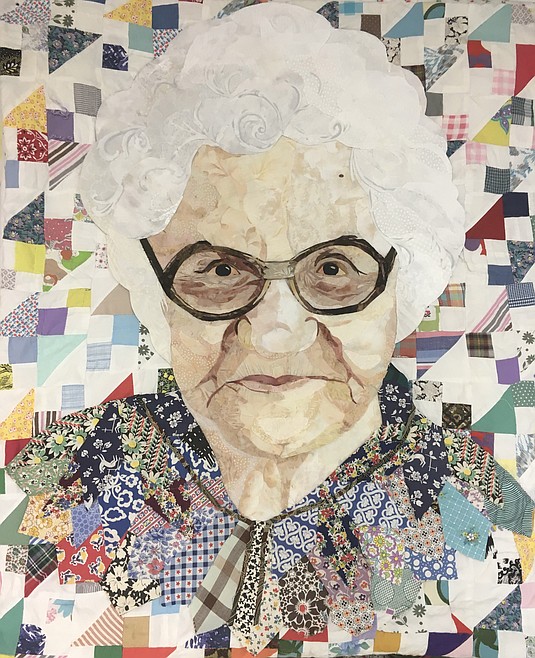 "Grandma Eslinger" quilt by Lanette Cuffe
Previous
Next
by
CAROL MARINO
Daily Inter Lake
|
September 13, 2021 12:00 AM
When Lanette Cuffe was 5 or 6 years old she used to sneak into her grandmother's sewing room and sit in her grandmother's chair, surrounded — and fascinated — by all the handmade cardboard pattern cutouts and scraps of fabric from old aprons, flour sack towels and even her grandfather's old pajamas.
"I called her a poverty quilter," Cuffe said, "because she never used new material, only what she could recycle, for her quilting. She was a product of the Depression era who moved with her parents in the late 1800s to a sod house on the North Dakota prairie and lived through the Dust Bowl."
Cuffe is the featured quilter for the Flathead Quilters' Guild's 2021 "Garden Party" Quilt Show taking place this weekend at the Flathead County Fairgrounds. She has been involved with the Guild for 25 years and is its current president. She also has served previously as both vice president and president.
While Cuffe's grandmother grew to like her granddaughter's quilts, she never did like that she used new fabric.
Two years ago, in memory of her grandmother, Pauline Eslinger, Cuffe created a quilt that is a portrait of her. The background was made from scraps of a doll quilt her grandmother had made for Cuffe's own daughter when she was a child — one of the last quilts Cuffe's grandmother ever made. Her grandmother's dress was quilted from Dresden blocks her grandmother had never completed, which had been given to Cuffe after her grandmother died.
But the first quilt Cuffe ever made was for her boyfriend … who ended up becoming her husband.
Cuffe said her interest in quilting really got serious about 1990 when the husband of a friend of hers was dying from cancer.
"She was very depressed, so I signed up the two of us for a quilting class at Flathead Valley Community College to get her out of the house," Cuffe said.
The class was taught by Louise Kiser, who has taught hundreds of students in the Flathead Valley how to quilt.
"That was my aha moment," Cuffe said. "I had tried a lot of other different hobbies and crafts, but now I'd discovered the craft I really wanted to immerse myself in."
Cuffe became a regular customer at the Quilt Gallery, located back then on the south end of Kalispell. It wasn't long before the owner, Joan Hodgeboom, offered her a job. She worked there for 13 years, helping with sales of Bernina sewing machines, as a Bernina instructor and teaching quilting classes.
"I met some of the most amazing people while working there," Cuffe said. "Some are my dearest and closest friends whom I would never have met without quilting."
CUFFE SAID her philosophy with quilting is to keep trying new things. She enjoys the self-expression the art of quilting gives her and likes to use different creative processes and techniques. She's gone through many phases — from African to Oriental, thread painting, fabric painting, hand stitching and working with wool. She has quilted mandalas, covered a chair in quilting and quilted a montage based on photographs she took of the old linoleum floor patterns she saw at the ghost town Bannack near Dillon.
"Quilting is great for strong-willed, creative people who don't like to follow instructions and patterns, " Cuffe said. "I do follow patterns, but many times will make changes to make them my own."
The most challenging thing about quilting is finishing the pieces, she said. She finds herself working off and on between 10 to 15 projects.
"Some projects take a month, some five years to complete." Cuffe said. "It keeps me interested."
Every year the Flathead Quilters' Guild chooses a nonprofit organization to donate a portion of the proceeds from its annual show and this year's beneficiary is Heart Locker, a local facility that acts as a "store" to receive donated clothing, hygiene products, bedding and school supplies to give to students in need at no cost.
"In 2019, the year we chose Heart Locker to be our 2020 nonprofit, there were over 300 homeless kids in the Flathead Valley and I'm sure there are more now," Cuffe said.
The guild had to cancel its 2020 show due to Covid-19, so this year's show will benefit Heart Locker.
"The people in the guild are amazing, community-minded and aware," Cuffe said. "We do outreach for many places — dialysis, oncology, CASA, the veterans pantry, Human Therapy on Horseback and Kids Camp.
"The guild supports three major endeavors in its mission: teach and inspire quilting, community outreach, and our annual quilt show," Cuffe said. "It's been an honor and privilege to be selected as this year's featured quilter.There are 120 members, so I never thought it would be me. It's a once in a lifetime opportunity."
Community editor Carol Marino may be reached at 406-758-4440 or community@dailyinterlake.com.
LEARN MORE
Flathead Quilters' Guild 2021 Garden Party Quilt Show takes place Sept. 17 and 18 at the Flathead County Fairgrounds in Kalispell. Hours are 9:30 a.m. to 5 p.m. Friday and 9:30 a.m. to 4 p.m. Saturday.
Numerous quilts will be on display, along with Guild displays, a quilt and basket raffles, vendors, demonstrations and a boutique.
Admission is $7 per person per day. Children under 12 are admitted free.
A portion of the proceeds will benefit Heart Locker.
The Flathead Quilters' Guild is celebrating its 40th anniversary this year. Founded in 1981, the Guild is open to anyone and can be joined anytime, including at the Quilt Show.
Annual dues are $20. The guild meets the first Thursday of every month. For more information and for contact numbers, email fqginfo@gmail.com, or visit flatheadquilters.org or the guild's Facebook page.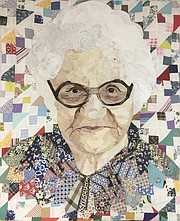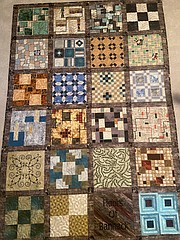 Recent Headlines
---