Whitefish grab-and-go cafe features plant-based menu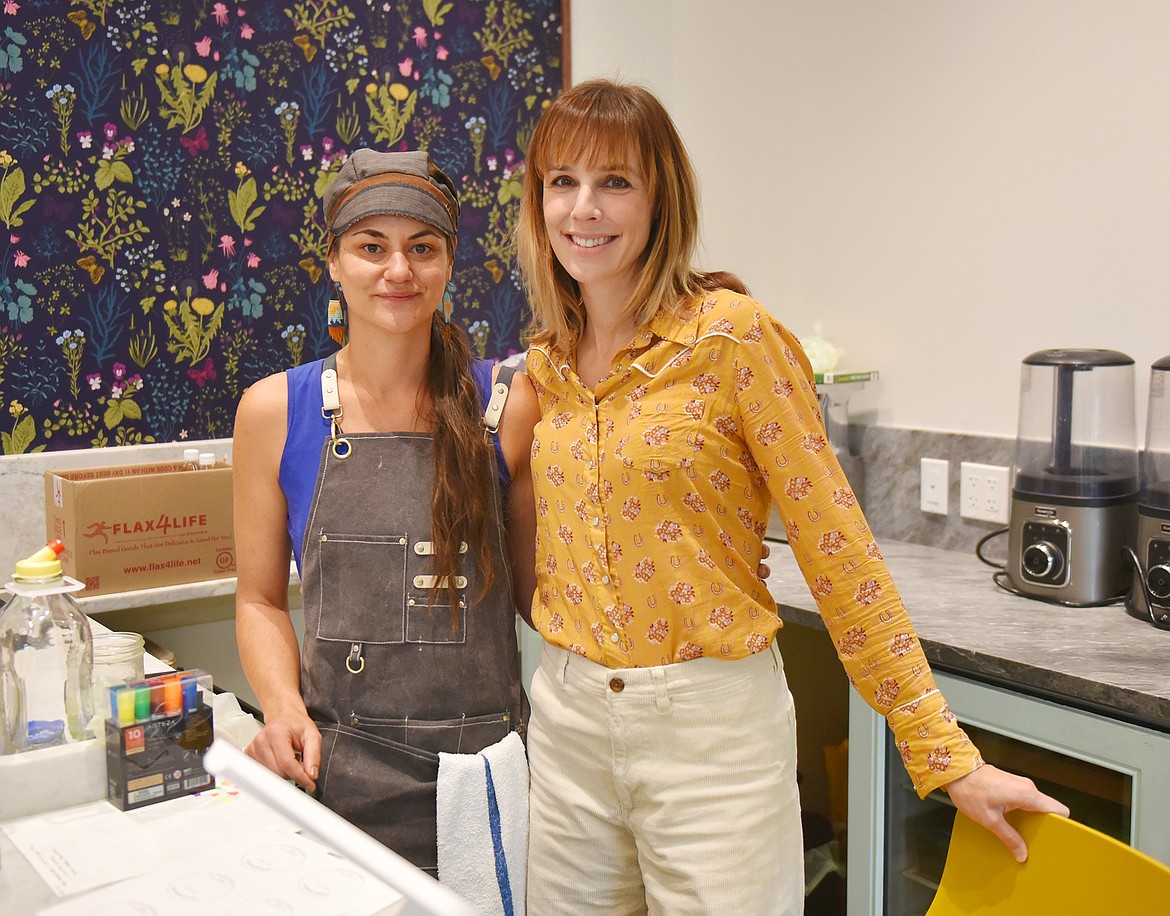 Plantiful manager Lynon Lohof and owner Devin Harms inside the new plant-based, vegan, gluten-free cafe. The grab-and-go cafe is housed in the same building as Physio Whitefish on East Second Street in Whitefish. (Heidi Desch/Whitefish Pilot)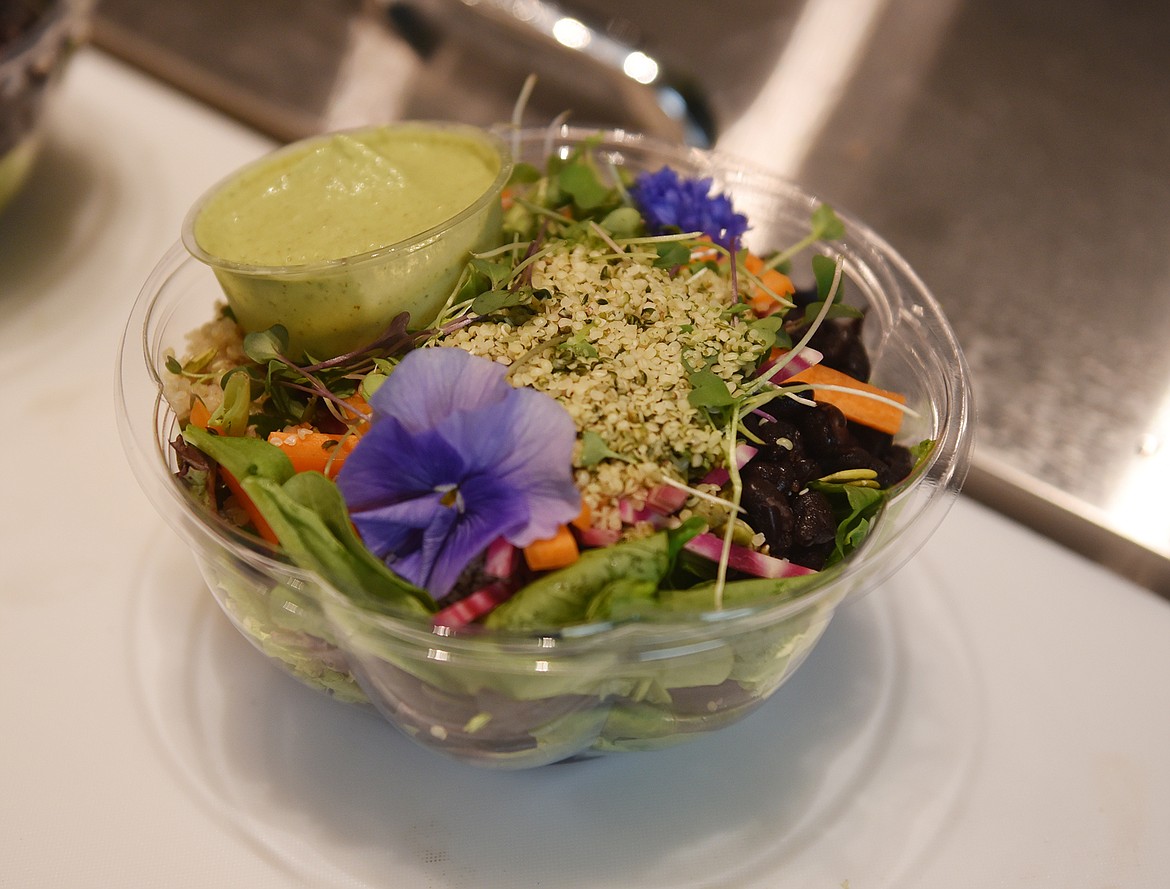 Salads are one of the main features of the Plantiful menu. (Heidi Desch/Whitefish Pilot)
Previous
Next
by
HEIDI DESCH
Daily Inter Lake
|
September 26, 2021 12:00 AM
Both Devin Harms and Lynon Lohof have personally seen the health benefits of eating a mostly plant-based diet.
Now working together, they're looking to share healthy food with the community through Plantiful, a new grab-and-go cafe housed inside Physio Whitefish on East Second Street in Whitefish. Harms, a physical therapist and owner of Physio, launched the new endeavor alongside Lohof, who serves as chef and manager for the cafe.
Plantiful follows the idea that "food is medicine," serving plant-based meals and snacks that include salads, wraps, juices, smoothies, teas and desserts.
Harms said she's come to realize the importance of nutritionally rich foods and the importance it plays in healing the body from injury.
"I've had patients who are almost 100% better, but it wasn't until they changed their diet and eliminated processed foods to focus on nutrition that they were able to get out of pain," she said. "Diet is such a huge part of health."
Harms said she struggled with chronic allergies, food sensitivities and gut-related illness before she discovered the benefits of juicing and eating whole foods.
Physio Whitefish offerings include physical therapy, massage, strength training and injury prevention and through Yogadana it has donation-based community yoga, and now food with Plantiful. Having multiple offerings in one place is the goal of integrating all aspects of health into one location, Harms notes.
In terms of the first-hand benefits of a plant-based diet, Lohof, who had Epstein-Barr virus that turned into fibromyalgia, suffered from chronic fatigue and numbness, but said turning to a healthy diet changed her life.
"Almost all of my symptoms are gone from changing my diet," she said. "Juicing has been a large part of that. We use celery in our juices because there's nothing else that's like celery when it comes to removing toxins from the body — it's a whole-body cleanser."
Lohof, along with her sister Kirtlye, previously owned the Whitefish Hostel. That's where Harms first began drinking Lohof's fresh juices. The pair formed a friendship that has turned into the center of the new cafe.
In describing the menu at Plantiful, Lohof said it's focused on being 100% health-based by offering mostly local produce with gluten-free and vegan options. The salads and collard green wraps rotate based upon available ingredients and dressings are hand-made by Lohof. The juices are cold-pressed and smoothies made in a vacuum blender, both with the goal of getting the most nutrition and preserving the freshness of the drinks. A recent smoothie special included banana, maca, peanut butter, hemp seeds, dandelion greens and dates.
In terms of dessert, a pudding on the menu recently featured cashew cream and bananas along with cinnamon to make a tasty treat.
Though based inside Physio Whitefish, the cafe is open to the public. Lyon hopes to grab the attention of Physio clients, but also outside customers who might have not previously tried a plant-based diet. There's also been a need for healthy to-go options for food in Whitefish, she noted.
"We want to have conversations with them about when given a choice you can make a healthier one when it comes to food," she said. "We want to help those who have struggled to figure it out."
Plantiful, located at 214 E. Second St., Suite 102, is open Tuesday through Friday from 8 a.m. to 2 p.m. For more information, visit https://www.plantifulmt.com/.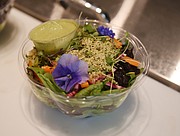 Recent Headlines
---