Kalispell man accused of sexually assaulting teen girls at party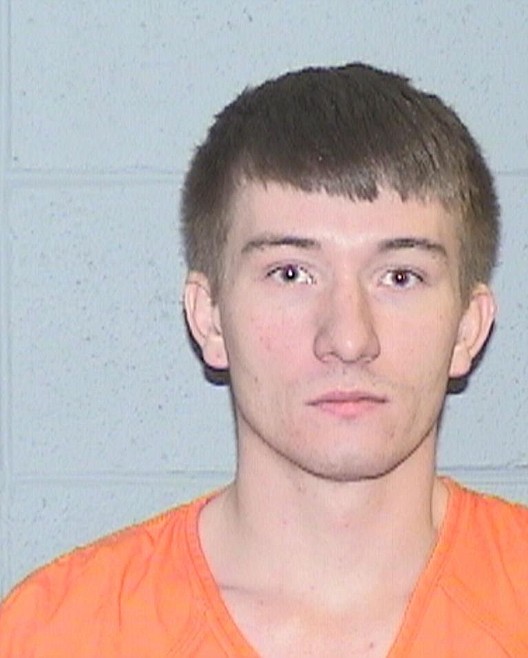 William James Pillans. (Photo courtesy Flathead County Sheriff's Office)
by
DERRICK PERKINS
Daily Inter Lake
|
April 19, 2022 12:00 AM
Prosecutors allege that a 25-year-old who passed himself off as a teenager at an underage Halloween party last year raped one girl and sexually assaulted two others.
William James Pillans, 25, of Kalispell, faces felony sexual assault and sexual intercourse without consent charges as well as a misdemeanor count of sexual assault. His arraignment in Flathead County District Court is scheduled for April 28.
Pillans, posing as an 18-year-old, allegedly brought a bottle of moonshine to the Oct. 30 gathering in Kalispell and tried to persuade the underage partygoers to drink. Witnesses described Pillans as "acting odd and sexually aggressive" throughout the party, according to court documents.
Later, Pillans allegedly entered a bedroom and crawled into bed with a 16-year-old. The victim, interviewed afterward by authorities, recalled asking him to leave her alone.
Instead, Pillans began groping her and climbed on top of her, court documents said. The victim said she felt "paralyzed" as Pillans allegedly raped her.
A second victim, also 16 at the time, later entered the room and laid down next to the first. She told authorities she woke up to find Pillans groping her and reaching for her crotch. She confronted him and he temporarily stopped, according to court documents.
But she told investigators the next time she woke up he was on top of her and groping her breasts. She forced him off of her and he left the room, she said.
While the second victim thought Pillans left the house, he allegedly entered another bedroom, finding a then-15-year-old girl sleeping. Her account echoed that of the other victims, telling authorities Pillans had begun groping her and reaching for her genitals when two teenage boys came into the room and started yelling at him.
Pillans, meanwhile, admitted attending the party and told investigators he cuddled with one of the teenagers, according to court documents. He then asked for an attorney.
Pillans, described as a probationer in court documents, earned a suspended five year sentence with the state Department of Corrections in January 2020 on a criminal endangerment conviction.
Pillans is being held on a $150,000 bond in Flathead County Detention Center pending his arraignment.
News Editor Derrick Perkins can be reached at 758-4430 or dperkins@dailyinterlake.com.
Recent Headlines
---