ALERT medical rescue helicopter marks milestone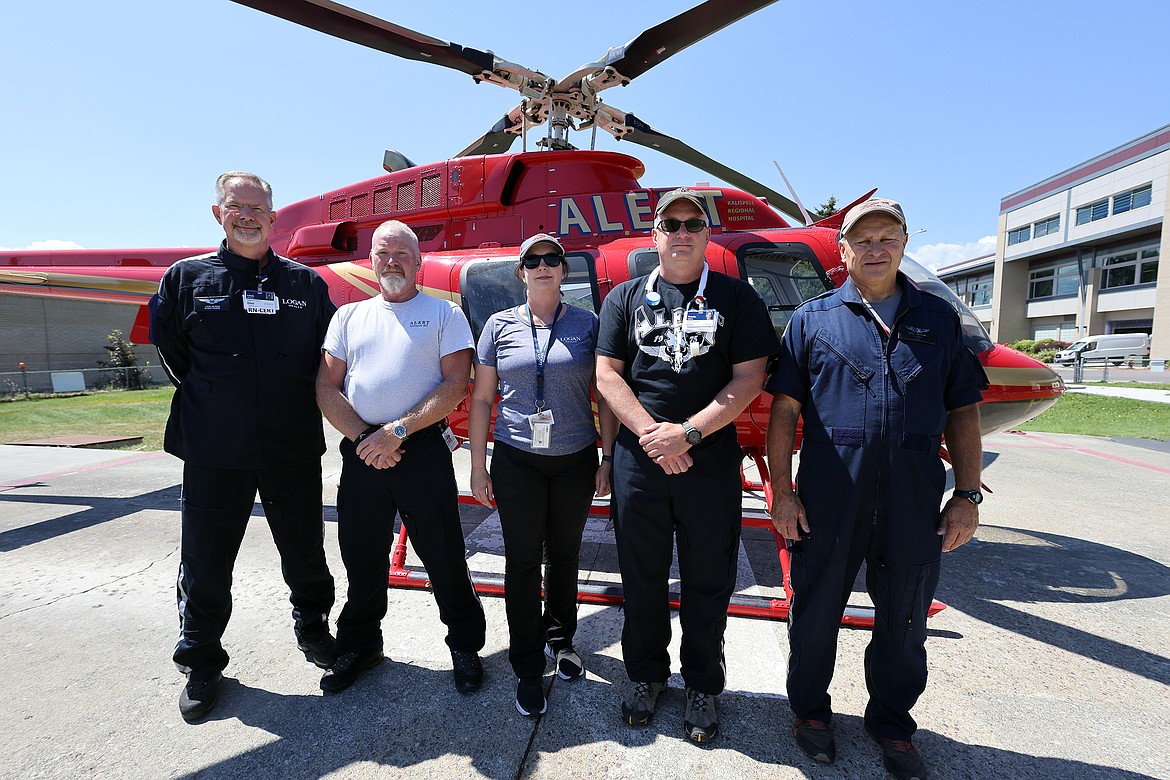 The A.L.E.R.T. crew poses for a photo between calls July 27, including registered nurse Leon DeLong, flight paramedic Reece Roat, program coordinator Angela Mielka, registered nurse Travis Willcut and rotor wing pilot Daron Larsen. (Jeremy Weber/Daily Inter Lake)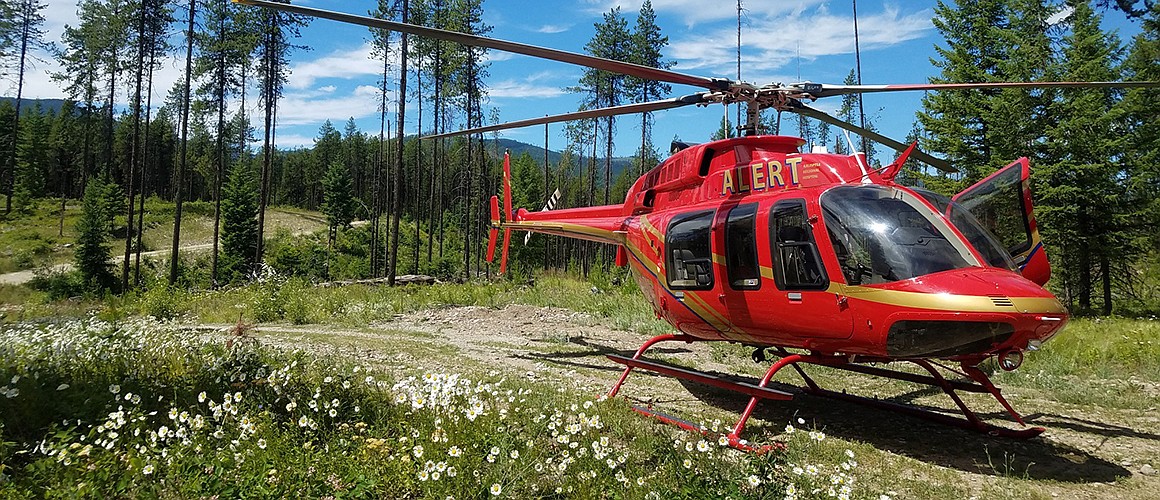 For 47 years, the Logan Health A.L.E.R.T. helicopter has been on call, providing life saving medical care for those in need. (Photo courtesy of Logan Health)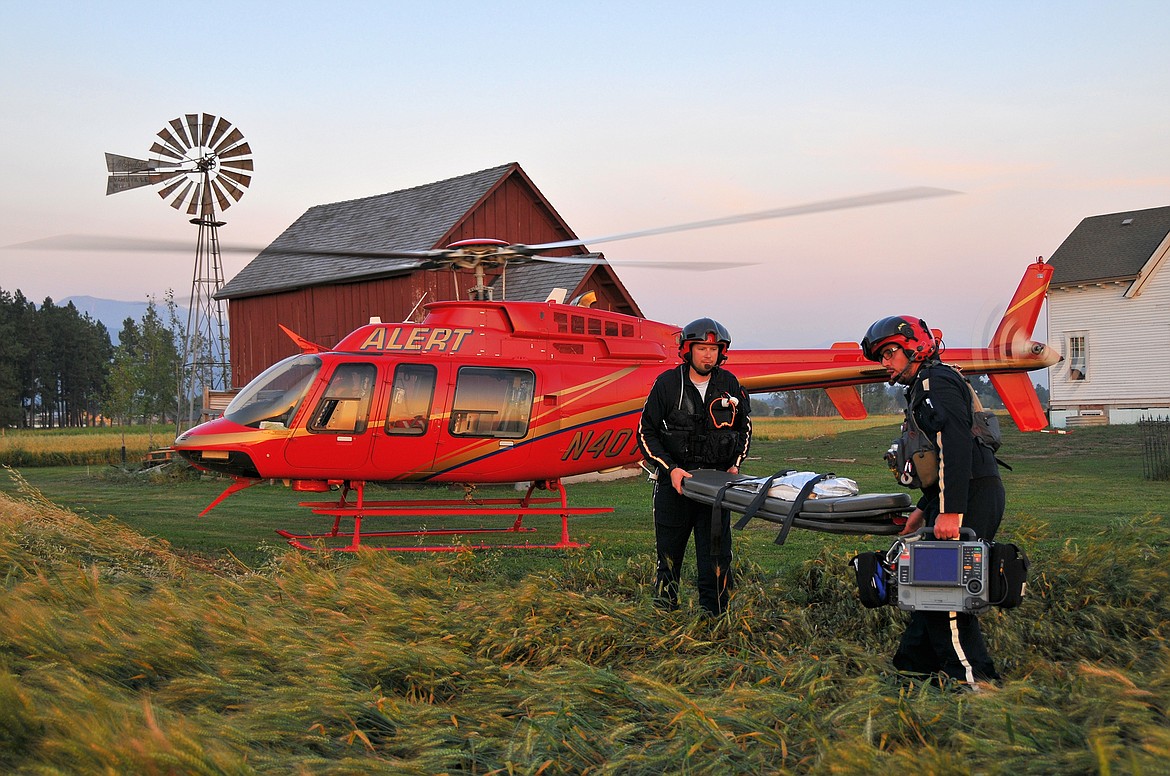 For 47 years, the Logan Health A.L.E.R.T. helicopter has been on call, providing life saving medical care for those in need. (Photo courtesy of Logan Health)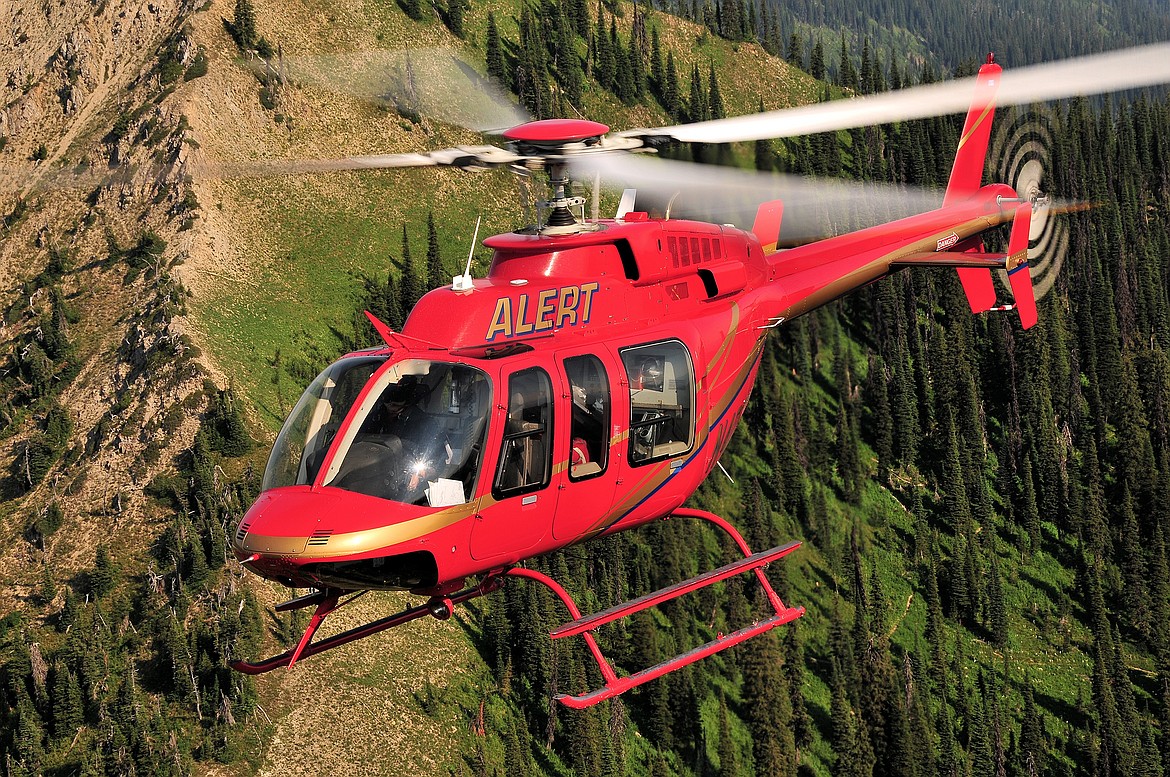 For 47 years, the Logan Health A.L.E.R.T. helicopter has been on call, providing life saving medical care for those in need. (Photo courtesy of Logan Health)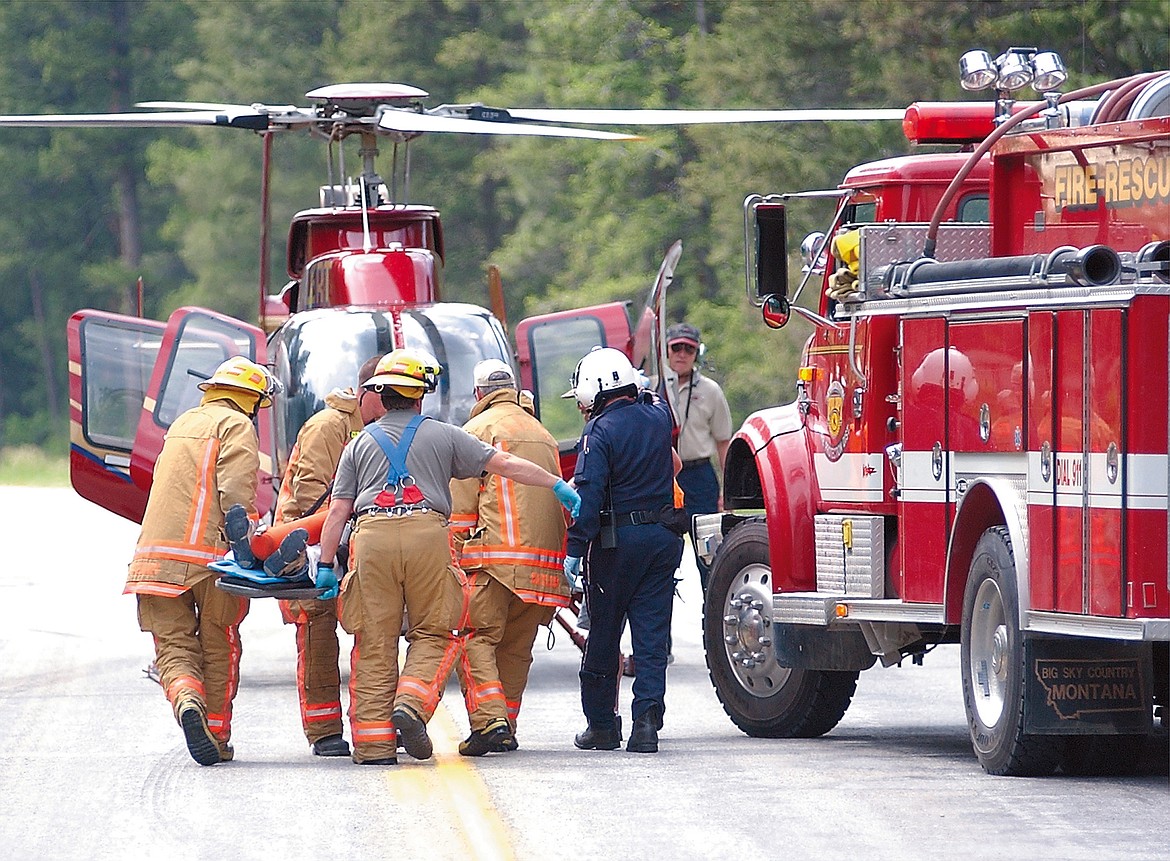 The A.L.E.R.T. helicopter responds to more than 400 call each year. (Photo courtesy of Logan Health)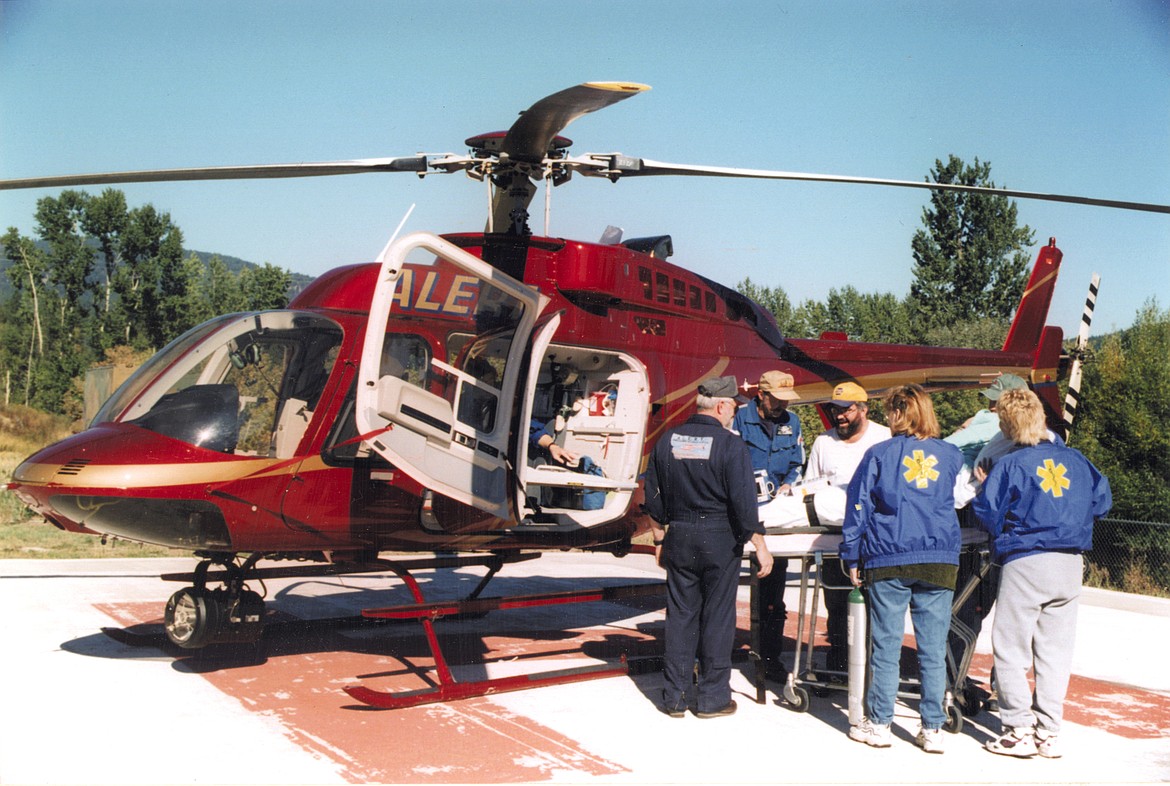 A patient is loaded into the A.L.E.R.T. helicopter. (Photo courtesy of Logan Health)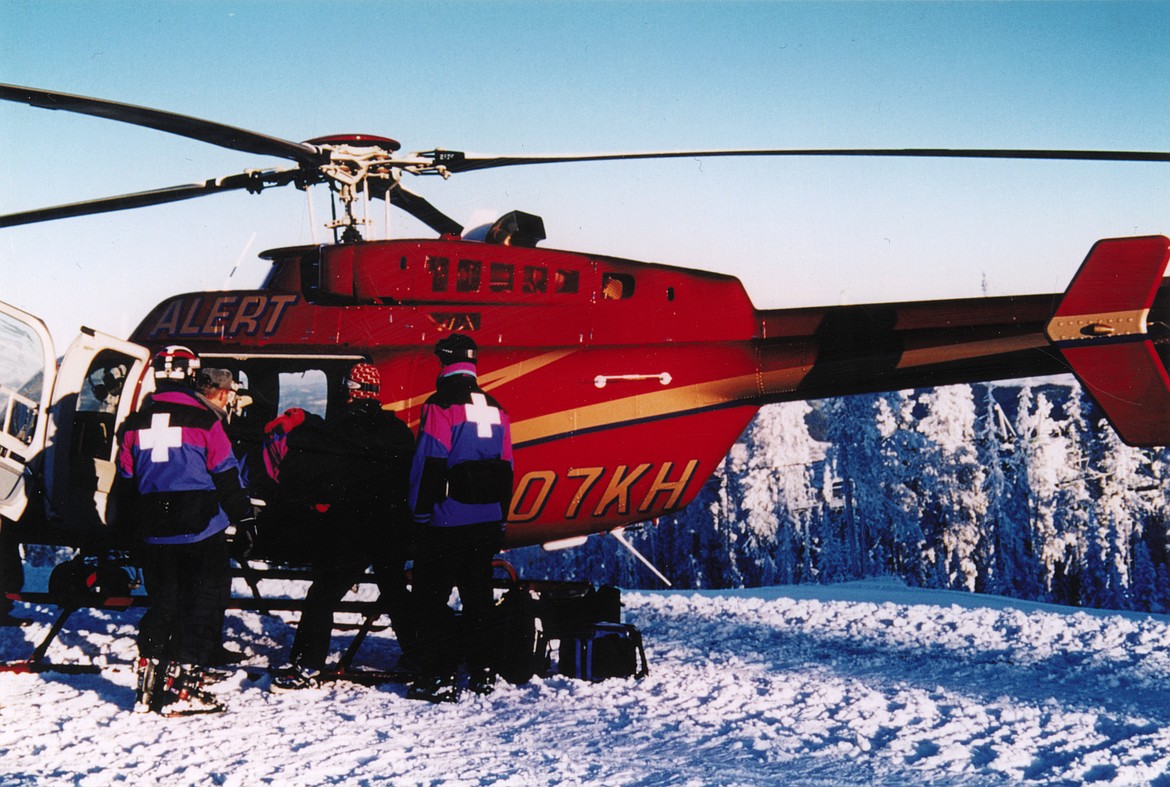 The Logan Health A.L.E.R.T. helicopter performs a mountaintop rescue. (Photo courtesy of Logan Health)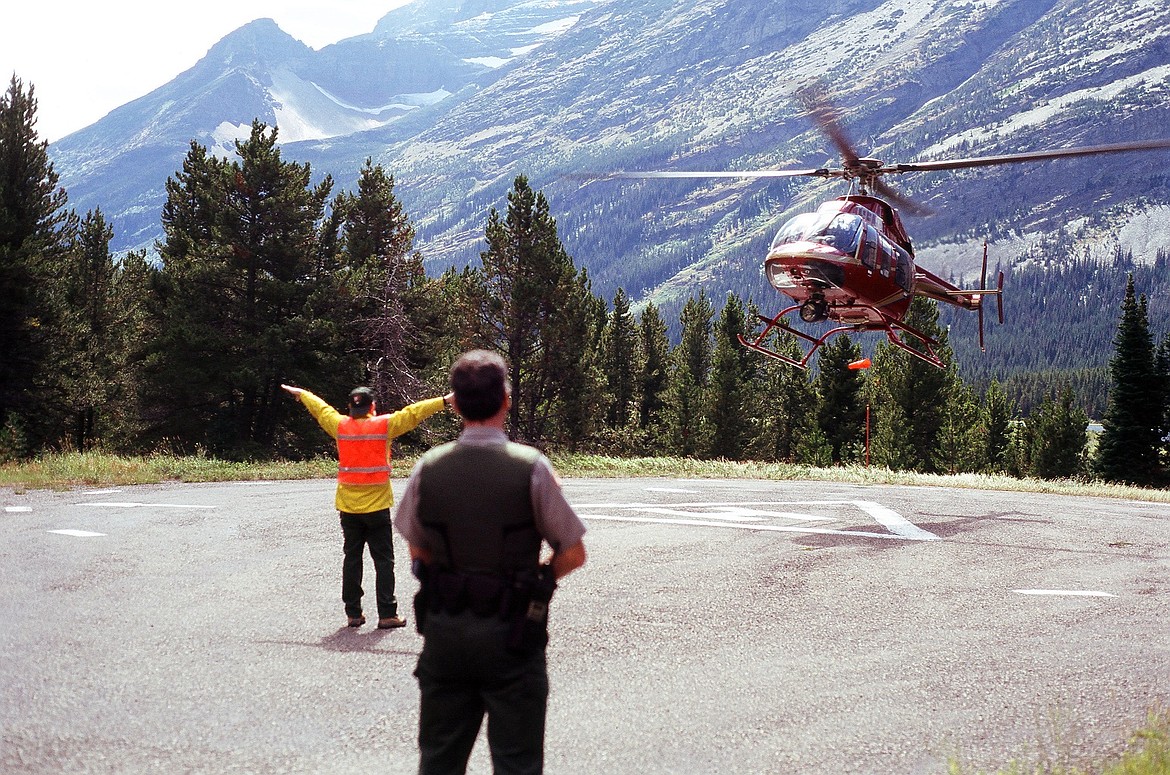 The A.L.E.R.T. helicopter comes in for a landing in a mountainous area. (Photo courtesy of Logan Health)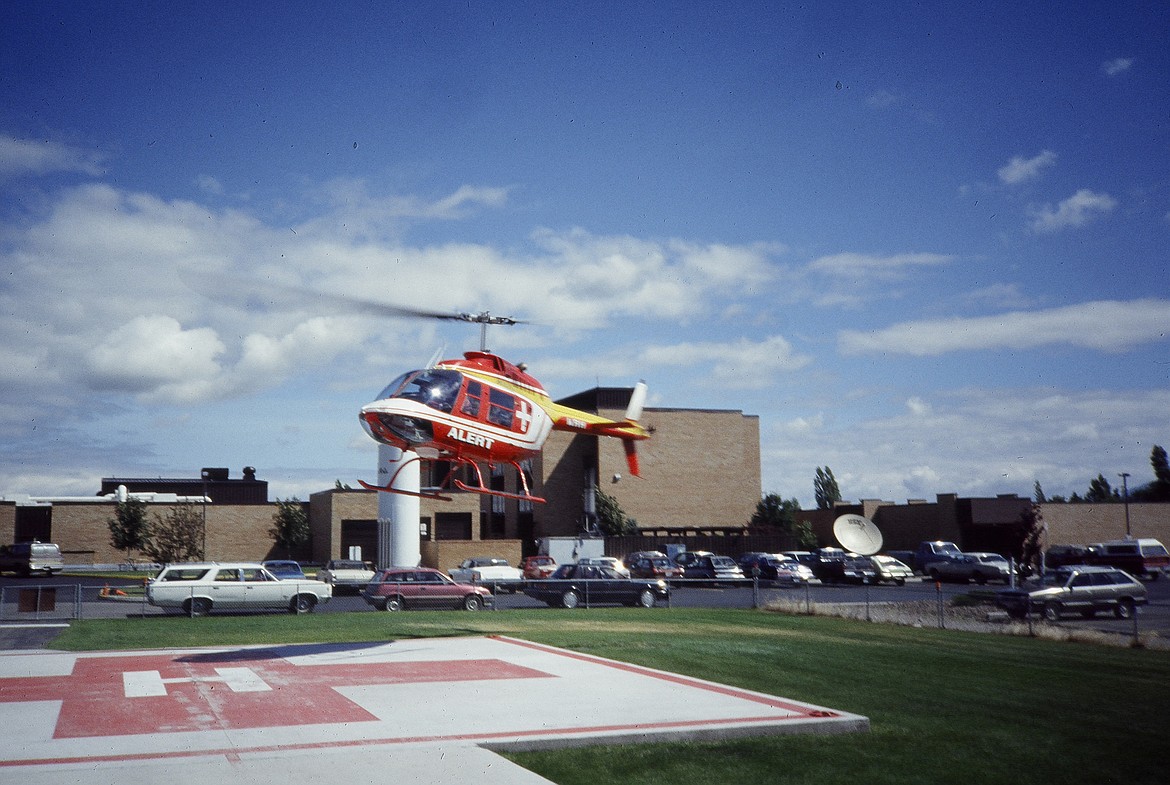 Developed in 1975, Logan Health's A.L.E.R.T. program just recorded its 20,000th medical dispatch. (Photo courtesy of Logan Health)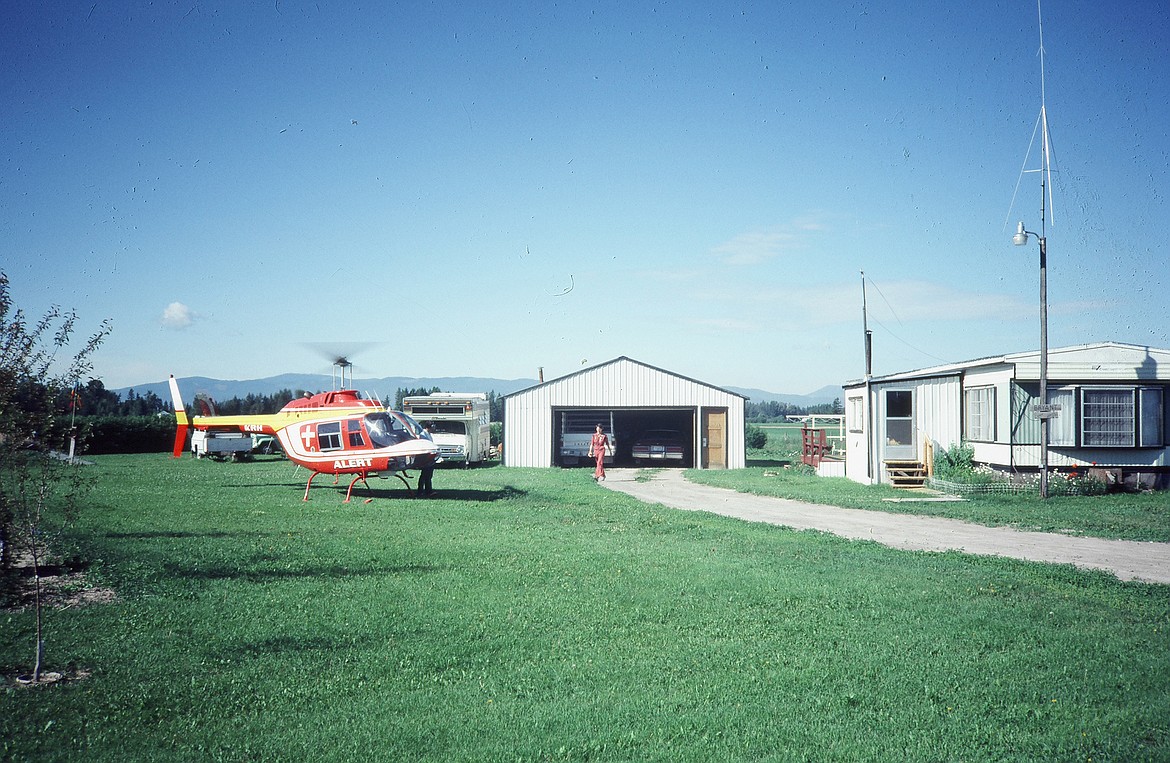 The A.L.E.R.T. program started as the second hospital-based advanced life support helicopter system in the United States and the first of its kind in rural America. (Photo courtesy of Logan Health)
Previous
Next
by
JEREMY WEBER
Daily Inter Lake
|
August 14, 2022 12:00 AM
If you live in the Flathead Valley, chances are you've seen the A.L.E.R.T. helicopter flying overhead at some point or another.
For 47 years, the bright red chopper synonymous with Logan Health has been on call, day and night, rain, snow or sunshine, providing rescue for those in need of medical care.
The nonprofit program passed a milestone shortly after 9 p.m. on Wednesday, July 13 when the rotor responded to the scene of an accident near Libby, marking A.L.E.R.T.'s 20,000th medical dispatch.
"This is quite a milestone for us," chief rotor pilot Matt Weller said. "Being able to reach people when they need us the most is important and passing this number shows we have been doing it well for a long time."
Founded in 1975, the A.L.E.R.T program was the second hospital-based advanced life support helicopter system in the United States, and the first of its kind in rural America. At the time of its inception, the only other hospital-based advanced life support helicopter system in the United States operated in Denver.
In the spring of 1975, a young logger sustained a critical head injury in a remote area and was transported by the only means available, a nearby private helicopter which was not equipped for patient transport. This style of transport did not allow for treatment during flight and unfortunately the young man died. This tragedy led to the development of a coordinated, hospital-based helicopter rescue system culminating in what is now known as A.L.E.R.T.
When A.L.E.R.T. — which stands for Advanced Life-support Emergency Rescue Team — faced financial difficulties in 1978, the local community rose to this potential crisis with the formation of the A.L.E.R.T. Board. Composed of community members from businesses, primary rescue, logging, and National Park and Forest Service, some board members and their families provided the initial funding to purchase the first helicopter.
Today, the annual A.L.E.R.T. banquet, coupled with generous financial support from community donors, keeps the life saving program in the air.
"A population center the size of Flathead County wouldn't normally warrant a medical helicopter service. People generally make money with these programs and more patients would be needed to turn a profit," Weller, who has worked for the program for 14 year, said. "We have been very fortunate to not have to worry about that."
With BELL 407 and BELL 407GXP helicopters, A.L.E.R.T. routinely responds to the scene of emergencies in the field, from roadside to mountainside across a 350-mile radius from Browning to Libby and Ronan to the Canadian border.
With their fixed-wing Pilatus PC-12 aircraft, A.L.E.R.T. can transport critically ill patients to specialized facilities in Spokane and Seattle, Washington, Denver, Colorado, Palo Alto, California, Salt Lake City, Utah, Rochester, Minnesota, and elsewhere.
While the program responds to more than 400 calls per year and transports more than 350 patients, Weller says that number has actually decreased over his 14 years with A.L.E.R.T.
"The reason for the shift in those numbers is that we were the only advanced life support in the area for a while. Now, a lot of the smaller communities have facilities with more advanced life support capability. When we get a call from one of them, there is a much higher chance we will actually have to transport someone," he said. "We were responding to around 750 calls per year when I started. Now, we don't tend to carry patients away from here as we used to with the growth and expansion of Logan Health. Now, a lot of that higher level care can be offered here, which is great for our patients and their families."
In addition to the 20,000 medical dispatches, A.L.E.R.T. recently passed another milestone when it recorded its 2,000th life salvage.
A life salvage is when it is determined that the medical care provided by the team made the difference between life and death for the patient.
"That's 2,000 lives that wouldn't have continued if we hadn't been there, which is a pretty impressive number," Weller said.
With more than 1,500 flights under his belt, Weller says the team is ready to provide as many life-saving flights as are needed.
"To think you could fall off your roof in Marias Pass and then get emergency surgery in Seattle less than five hours later is pretty incredible," he said. "We are proud to be able to provide that kind of care."
Recent Headlines
---