Ladies of the dance — Beloved holiday ballet brings family together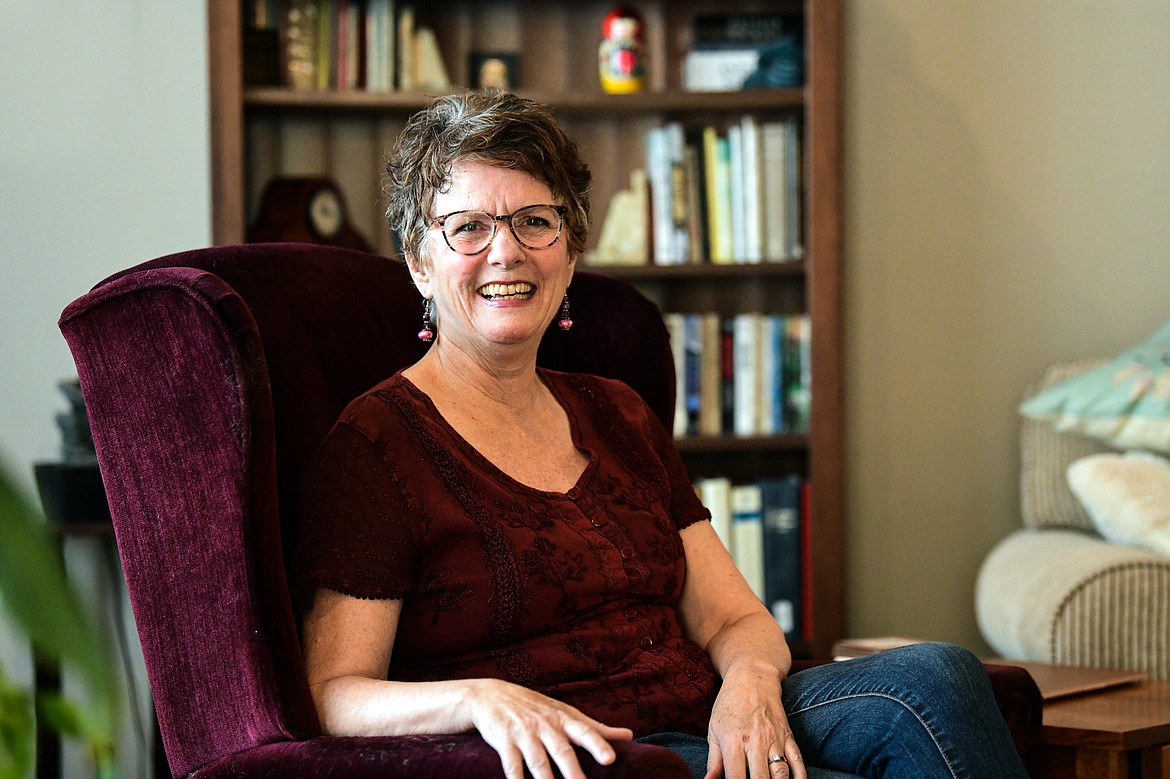 Carol Sullivan at her residence in Kalispell on Friday, Nov. 18. (Casey Kreider/Daily Inter Lake)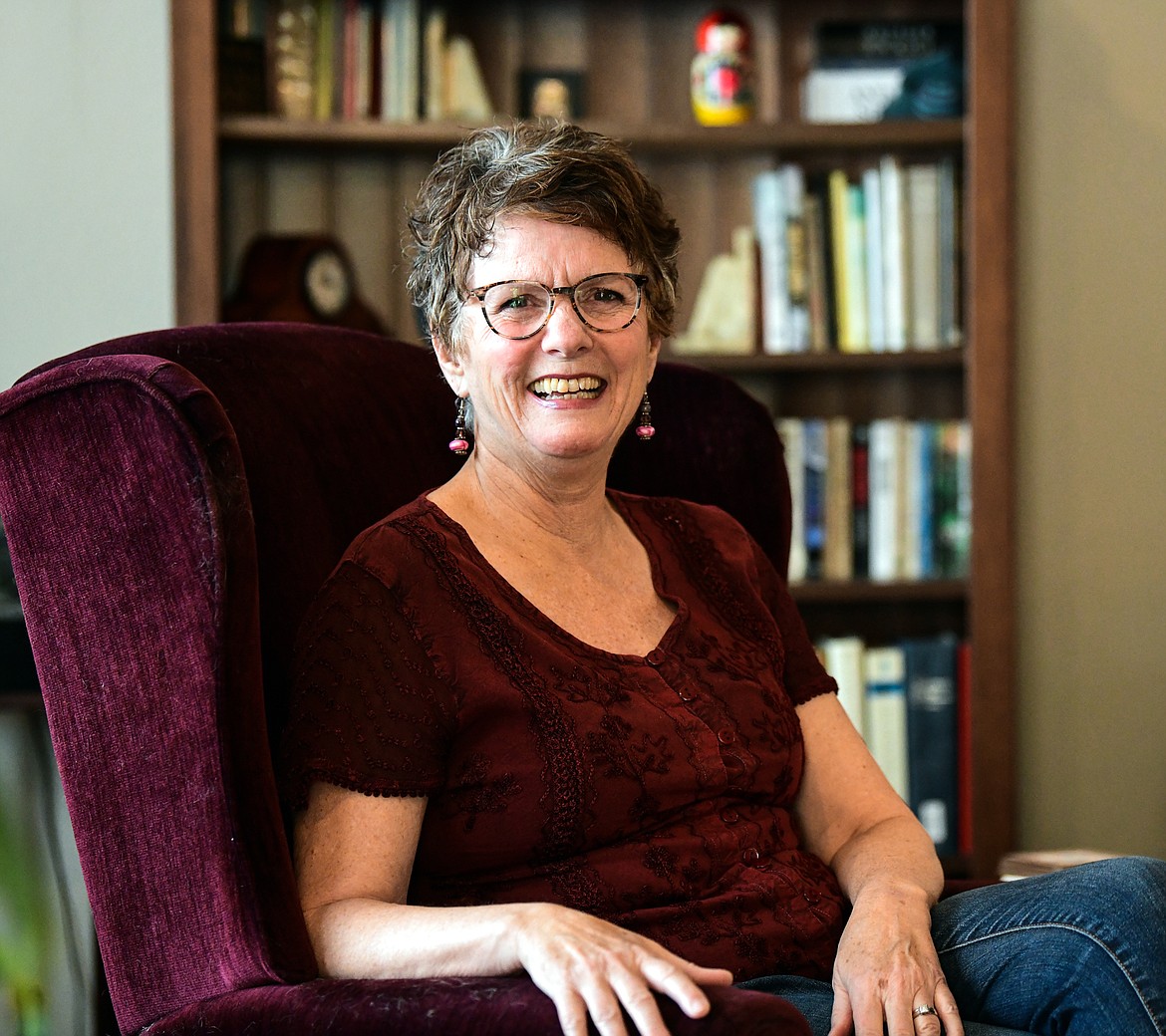 Carol Sullivan at her residence in Kalispell on Friday, Nov. 18. (Casey Kreider/Daily Inter Lake)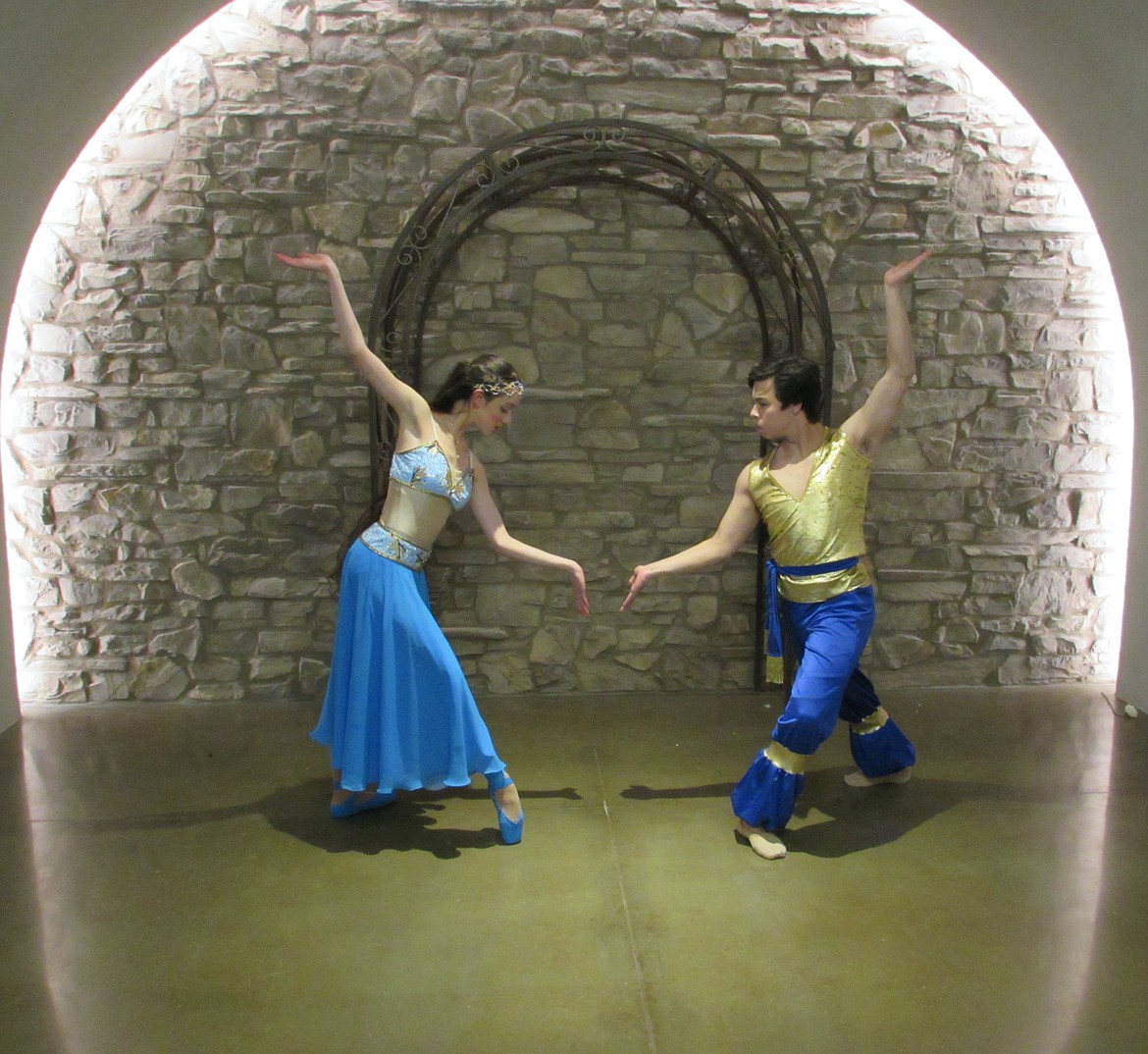 Rebekah Brannan in the role of the Arabian dancer with her pas de deux partner Sergio Gomez in The Ballet Studio's 2020 production of "The Nutcracker." (photo provided)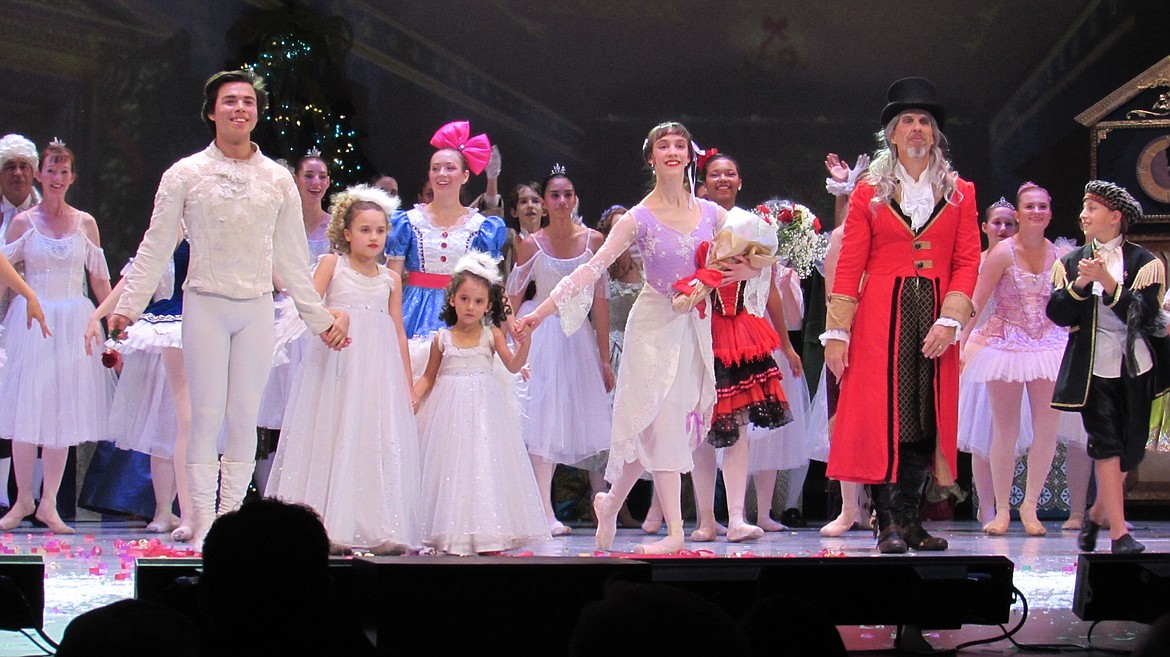 Rebekah Brannan as lead ballerina in the role of Clara Marie and cast in The Ballet Studio's 2021 production of "Nutcracker." (photo provided)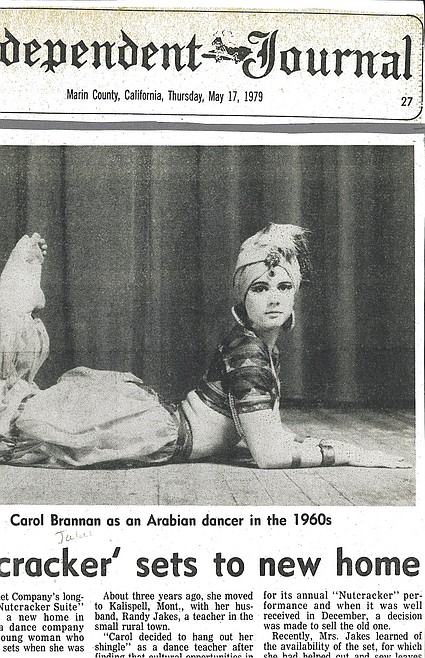 Carol (Brannan) Sullivan as the Arabian Dancer in The Marin Ballet Co.'s "Nutcracker" performance in the 1960s. The image was later used in 1979 by the Independent-Journal newspaper in Marin County, California, for an article about Sullivan acquiring Marin Ballet's "Nutcracker" set for her own productions as director of her dance school in Kalispell.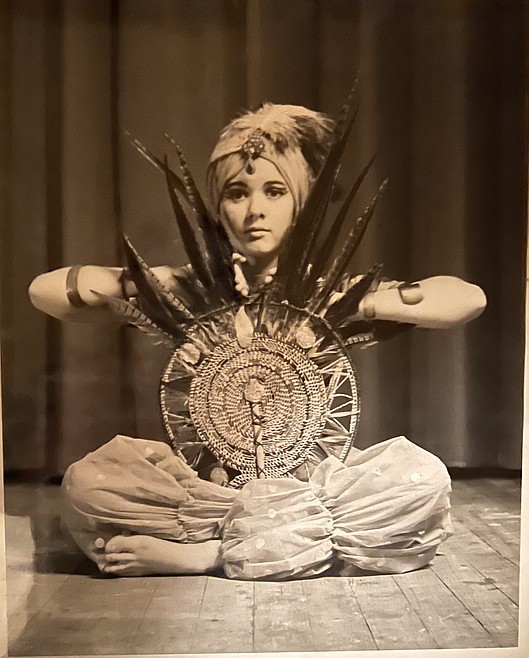 Carol (Brannan) Sullivan performs the role of the Arabian dancer with the Marin Ballet Co. in California - circa 1968-'69. She also performed the Snowflake, Chinese and Main Flower roles.(photo provided)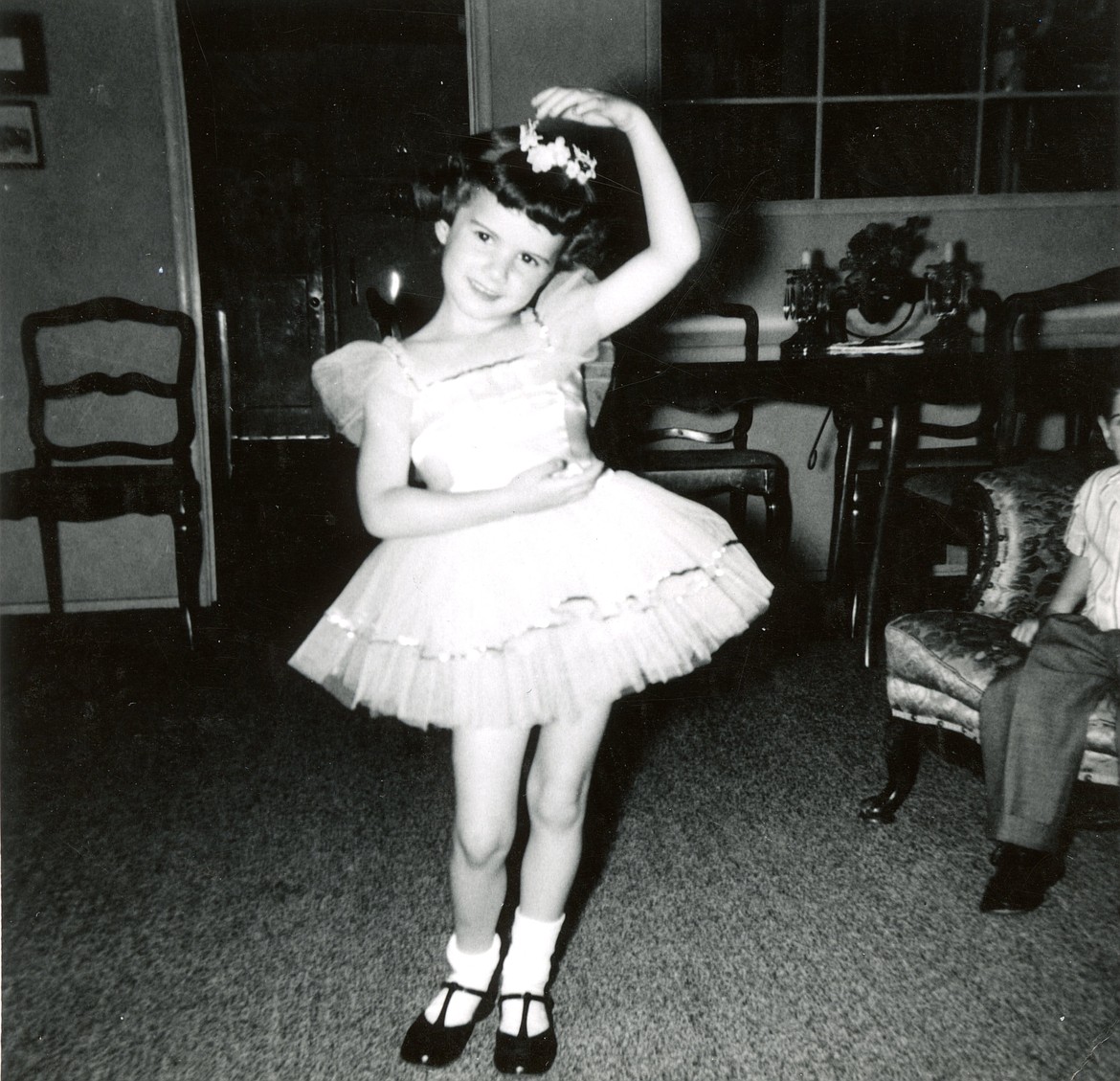 Carol (Brannan) Sullivan at age 4 when she began her career in dance (photo provided)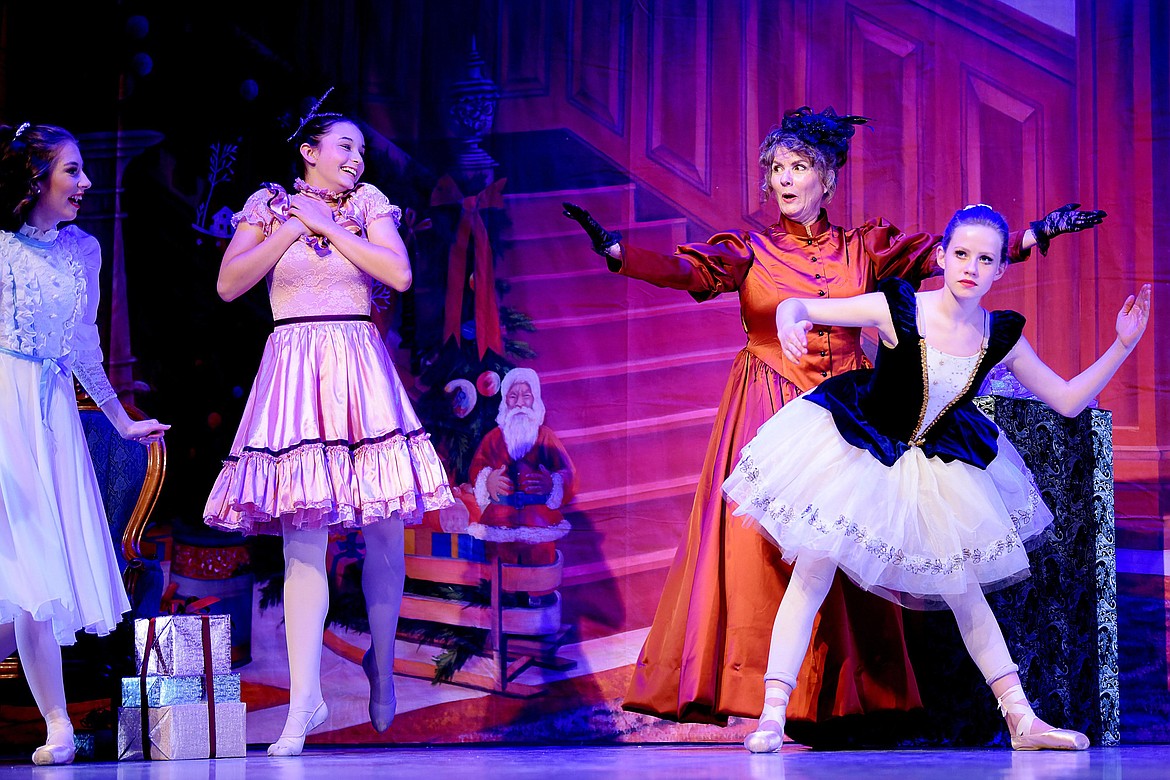 Carol Sullivan as Aunt Drosselmeyer in Noble Dance Studio's 2019 performance of "Nutcracker" - Brenda Ahearn Photography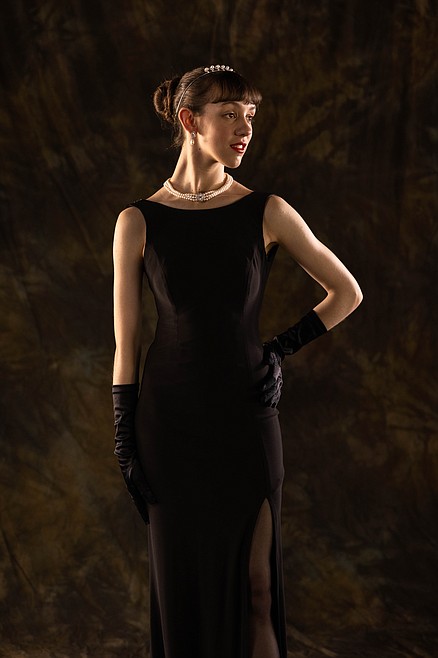 Rebekah Brannan from a professional photo shoot for a magazine feature — photo credit: Inda Reid
Previous
Next
by
CAROL MARINO
Daily Inter Lake
|
December 4, 2022 12:00 AM
When the San Diego Ballet's "Nutcracker" touring company travels to Kalispell this week, it will not only bring one of the most beloved ballets and Christmas stories to the McClaren Hall stage, it will also nurture a unique kinship between an aunt and her niece.
Carol (Brannan) Sullivan has spent most of her lifetime teaching dance in the Flathead Valley.
Starting with tap lessons at age 4, she began taking ballet lessons at the budding Marin Ballet School soon after when her family moved to San Rafael, California.
As she recalls, "One day my dad gave his $20 poker winnings to my mom and said, 'Put this to good use' ... She signed me up for ballet lessons and I never looked back."
This year, serendipitously, Sullivan's niece Rebekah Brannan is traveling with the San Diego Ballet Company to perform "Nutcracker" at Flathead Valley Community College's Wachholz College Center.
Performing a number of supporting roles during the production, which is touring six Western cities, Brannan will for the first time be in her aunt's home town during the company's three Kalispell appearances Dec. 10 and Dec. 11. The company will be accompanied by the Glacier Symphony.
Brannan says it was a single pointe shoe that inspired her to pursue a ballet career. That slipper once belonged to her Aunt Carol who originally gave it to Brannan's older sister Tiffany, who passed it down to her sister just before she went en pointe. It has hung in Brannan's home dance studio ever since.
"Before I went en pointe the goal was always to wear pointe shoes," Brannan said. "That shoe hanging there reminded me of the goal."
SULLIVAN'S LOVE for "The Nutcracker" was also forged in her childhood and has lasted a lifetime.
"Our record literally had extra grooves in the grooves," Sullivan said. "My sister said I would perform the whole 'Nutcracker' at home … all the steps."
At age 10 Sullivan was cast as Clara in "The Nutcracker." At 12, she began taking pointe classes three times a week. She was accepted into the Marin Dance Company and performed other major roles in its "Nutcracker" ballets.
Sullivan attended Gonzaga University in Spokane and began taking ballet classes at the Spokane Ballet Company but, despite her talent, was forced to discontinue because her grades were suffering.
Later, after moving with her young family to Kalispell, her continued love of ballet paired perfectly with both her experience and enthusiasm and she opened her own dance school in 1977.
"There was no question in my mind I could make it work," Sullivan said. "I put an ad in the paper and radio and in three days had 50 students."
She held her first recital and directed her first "Nutcracker" that same year, after purchasing the sets from the very school in California where she first took ballet lessons.
In 1994 she moved her studio to First Avenue West, naming it the Dance Art Center, and in 1995 created the Northwest Ballet School and Company, eventually teaching as many as 225 students a year. The school thrived under her leadership for 30 years, with the company performing "Nutcracker" with students ages 7 to 18 in widely attended, polished performances every Thanksgiving weekend for nearly 25 years — first at Flathead High School and later at the Bigfork Center for the Performing Arts. Sullivan also created her own ballets based on the classics for Northwest Ballet's annual spring performances.
"'Nutcracker' was a calling. If I didn't have that I don't think I would have started the school," Sullivan said. "The whole point is you perform. I was able to bring out my students' best in a safe environment and they got to feel good about themselves. But my favorite thing was, when we were done with dress rehearsals, I would always say, 'It's yours now.'"
Sullivan initially retired in 2007 selling her school to one of her first students, Marisa Roth. Under Roth's direction Northwest Ballet Company's "Nutcracker" has remained a popular Flathead Valley tradition ever since.
Sullivan came out of retirement in 2010 to co-found a new ballet school, Noble Dance, with Natalie Molter. After founding the school's Storybook Ballet class for its youngest dancers, Sullivan officially retired in 2012.
AT AGE 18, Brannan is an accomplished ballerina. Having taken ballet lessons since she was 3, she began studying ballet seriously at age 11 when she went en pointe, taking private lessons in her native California. She and her sister were both homeschooled and able to graduate at age 13 from Christian Liberty Academy.
"We skipped a couple of grades to get schooling out of the way so we could concentrate on our artistic endeavors," Brannan said.
Both have studied ballet as well as classical opera singing since age 4. In recent years, they've performed opera in several settings, co-written and performed ballets, and created a blog in an endeavor to preserve those classic performance styles.
Brannan, at 13, began the most intense training of her career at The Ballet Studio in Murrieta, California. She worked her way up in performances and developed an early passion for pas de deux (a dance with two, usually a man and woman). In 2019 she began taking private pas de deux lessons with ballet dancer Sergio Gomez. She has played a number of primary roles in The Ballet Studio's "Nutcracker," including the Spanish Dancer, Arabian Dancer (a role her aunt also performed during her dance career) and last year played Clara Marie en pointe, the leading ballerina role in a unique interpretation of the ballet written by Mark Erickson, The Ballet Studio's founder and director.
THE FIRST meeting between Brannan and her Aunt Carol came last December when Sullivan came to California for the opening night of "Nutcracker" to see her niece dancing the role she'd dreamed about for three years.
"I've always been very aware there's another ballerina in the family and that 'The Nutcracker' was so important to her," Brannan said. "I really love 'The Nutcracker' too. When I saw that the last stop of the company's tour was Kalispell, Montana, I couldn't believe it. I said now I've got to go. It's fate."
This September Brannan was accepted as a trainee under a full scholarship with the San Diego Ballet School for the 2022-2023 season. In October she learned she was one of three trainees invited to join San Diego Ballet's "Nutcracker" touring company.
"I consider it a great honor," Brannan said. "So I was very excited, but I'm also a little afraid because I've never been away from my family before. It's going to be a new experience."
When the curtain rises Dec. 11 on the last performance of the San Diego Ballet's touring company's "Nutcracker" in Kalispell there will be some very proud relatives in the audience, including Brannan's immediate family from California, as well as her 93-year-old grandmother Marian Brannan and her Aunt Ann Elias, both also traveling from California for the occasion and, of course, her Aunt Carol who offers these words of wisdom to her niece as she is poised on her professional ballet career — "Follow your dream. Find the passion. And never give up."
Recent Headlines
---