Olney-Bissell teacher honored with prestigious presidential award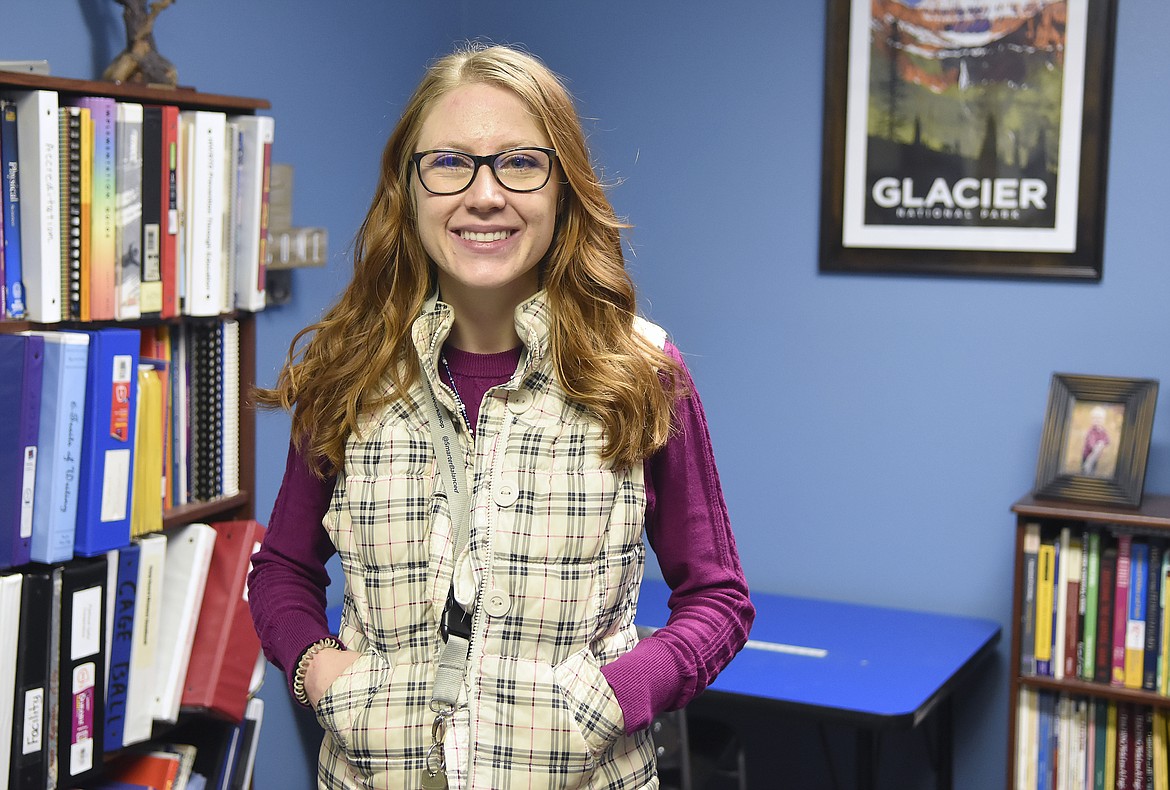 Olney-Bissell School teacher Shianne Schmidt. (Heidi Desch/Whitefish Pilot FILE)
by
HILARY MATHESON
Daily Inter Lake
|
February 22, 2022 12:00 AM
When President Joe Biden named the most recipients of the Presidential Awards for Excellence in Mathematics and Science Teaching — Olney-Bissell School teacher Shianne Schmidt was among them.
The Presidential Awards for Excellence in Mathematics and Science Teaching is the highest award kindergarten through 12th-grade math and science — including computer science — teachers can receive from the U.S. government.
Schmidt, who currently teaches a combination third- and fourth-grade class at Olney-Bissell. She is in her fifth year at the school and has taught for 10 years in total. She earned a Bachelor of Science degree in elementary education from Montana State University.
The award honors the commitment science, technology, engineering and math (STEM) teachers bring to the classroom to meet the needs of all students. Schmidt was honored for her work teaching math. Schmidt said that commitment encompasses all the passion, training and hard work put into teaching STEM content.
"This is one of the greatest honors to be named and be put up there with other teachers who have won," Schmidt said.
Honorees each receive $10,000 from the National Science Foundation, which manages the awards on behalf of the White House Office of Science and Technology Policy.
SCHMIDT'S MATH expertise took time to cultivate. It wasn't always an area of strength and she knew it was a subject many young students struggle with. When it became commonplace for students to express frustration with math, or say things like, "I'll never be good at math," she knew there had to be a way to turn the negative into the positive.
"I said, we've got to change that. That's got to change. What can I do to help these kids learn better?" she said,
To accomplish this, she worked at becoming an expert herself.
"I started re-teaching math to myself so that it made sense to me and so it made sense to students," she said. "I learned in that journey there was not just one way to get the answer or solution."
Many of the math lessons taught in her classroom involve project-based and cross-curricular learning such as having students create a food cart and coming up with a menu and costs, which also touches on business concepts, according to a Jan. 6 Whitefish Pilot article. Another example is when students study the Idaitarod. Differentiated instruction is an important part of her students finding success.
"I'm thankful for my mentors that have mentored me over these 10 years and my students who challenge me every day," she said.
A TOTAL of 117 teachers, mentors and mentoring organizations across the nation were honored, which also includes recipients of the Presidential Awards for Excellence in Science, Mathematics and Engineering Mentoring.
"I am deeply appreciative of the inspiration that America's teachers and mentors provide every day to support the next generation of STEM professionals," President Biden said in a press release from the White House. "The dedication these individuals and organizations have demonstrated to prepare students for careers in STEM fields, during what has been a difficult time for teachers, students, and families, plays a huge role in American innovation and competitiveness. The work that teachers and mentors do ensures that our Nation's children are able to unlock — for themselves and all of us — a world of possibilities."
Each year, the award criteria alternate years between kindergarten through sixth-grade and seventh- through 12th-grade teachers. This year, kindergarten through sixth-grade teachers received the award.
Nominees complete a rigorous application process that allows them to demonstrate deep content knowledge and their ability to adapt to a broad range of learners and teaching environments.
A panel of mathematicians, scientists and educators at the state and national levels assess the applications before recommending nominees to the White House Office of Science and Technology Policy. Teachers are selected based on their distinction in the classroom and dedication to improving STEM education.
Schmidt was one of five Montana finalists up for the award. The only other Montana educator to win was Christina Pavlovich from East Side Intermediate School in Livingston.
Visit www.paemst.org for more information.
Reporter Hilary Matheson may be reached at 406-758-4431 or by email at hmatheson@dailyinterlake.com.
Recent Headlines
---