Frank Carson Castles, Jr., 75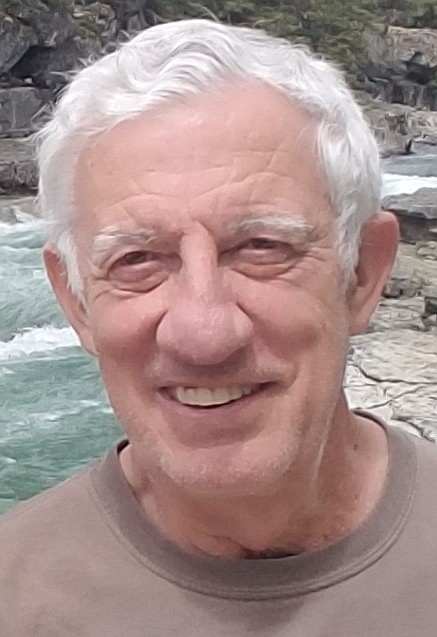 Frank Carson Castles, Jr.
Frank Carson Castles, Jr. passed away unexpectedly on Monday, June 20, 2022 in Lakeside doing what he loved: giving of his time and skills to Mission Builders International where he had been a longtime board member and contributor.

Born Dec. 31, 1946, in Starkville, Mississippi, Frank was an avid Mississippi State fan. He served overseas as a Navy Seabee during the Vietnam War. After returning to the states, he enrolled in Mississippi State University earning a B.S. degree in civil engineering. He owned a civil engineering firm in both Tupelo and Saltillo, Mississippi before serving as the Associate City Engineer for Kalispell for several years.

A loving family man, Frank was known affectionately as Big Daddy. He was strong in his Christian faith and passed those values to his family along with his love for the outdoors and fishing. He and his wife, Relda enjoyed life to the fullest, taking many trips to Montana and Israel where they shared their faith and spiritual gifts, resulting in countless adventures, wonderful memories, and lifetime friendships.

Frank is survived by his loving wife of 50 years, Relda Castles of Oxford, MS, three children, Kenny Castles (Donna) of Tupelo, Darlene Castles of Saltillo and Robby Castles of Phoenix, AZ; six grandchildren, Kyle Castles (Lauren) of Franklin, TN, Caitlyn Dulaney (Hunter) of Tuscaloosa, AL, Joshua Vandyke (Vanessa) of Guntown, MS, Chandler Castles (Cheyenne) of Guntown, MS, Zoe Melton of Tupelo and Dakota Melton of Tupelo; seven great grandchildren; two brothers, Hugh Castles (Rosa) of Arkansas, David Castles (Debbie) of Tupelo and one sister, Peggy Groves of Pass Christian, MS.
Frank was preceded in death by his parents, Carson and Iris Castles of Starkville, MS and by his youngest daughter, Ruby Michelle (Shelle) Castles Melton of Tupelo.
Services will be 1 p.m., Friday, July 1, 2022, at Holland Funeral home in Tupelo, Mississippi, with burial immediately following at Lee Memorial Park in Verona, Mississippi.

Visitation will be two hours prior to the funeral service at the funeral home. Pallbearers will be Joshua Vandyke, Kyle Castles, Chandler Castles, Hunter Dulaney, Hugh Castles, and David Castles.

Flowers are welcome or memorials can be made to Mission Builders International at PO Box 406, Lakeside, MT 59922, www.missionbuilders.org/donate or Fields of Wheat, PO Box 729, Middlefield, OH 44062.
Recent Headlines
---