Chamber's administrative assistant excited to serve Evergreen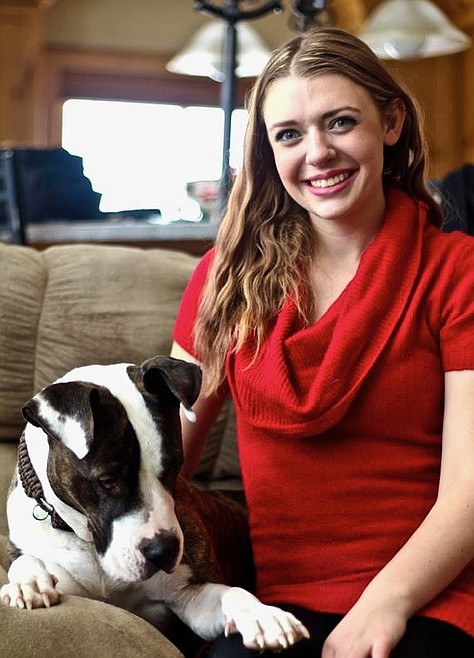 by
LUKE SEYMOUR Daily Inter Lake
|
July 31, 2022 12:00 AM
If you drove past the former KMart parking lot in Evergreen the day after the Fourth of July, you would probably see the handiwork of dozens of local overzealous revelers as discarded plastic wrapping, charred cardboard and other firework detritus littered hundreds of feet of concrete.
The aftermath of the holiday celebration wasn't pleasant, but what came next was a great example of how the Evergreen Chamber of Commerce works in cooperation with the community.
"We just let out a call to action that said we need help cleaning up," said Angie Weaver, the Evergreen chamber's new administrative assistant. "When you talk to people directly you're going to get a response. Needless to say, there was a big turnout."
In fact, the turnout was so impressive that, according to Angie, the entire parking lot was clean by the end of the day. The project exercised two major factors Weaver hopes to focus on the most in her role: to clean up Evergreen, and to do so in a way that engages and activates the Evergreen community.
After being a member of the Flathead Valley for over 10 years and just as long as a business events planner and, in her own words a general "jack of all trades," Weaver knows how her past work and vast experience has made her the ideal candidate to fill the role of administrative assistant. It's a job that doesn't just require you to know what your community wants from you, but also knowing how to work with and advertise for local businesses in a way they will respond to, she says.

"I think with all the growth we've seen lately, we're about to see even more growth in both Evergreen and the chamber," Weaver said. "And it will be because it's evident how much we want local businesses to succeed and how much we love this community."
Weaver says that although she has only been involved with the chamber for a month, she's eager to roll her sleeves up and get her hands dirty as soon as possible.
"When I saw the opportunity I just took it, I didn't even think about it. From the jump, I loved the opportunity to work with the community and work on all our upcoming events."
One of those projects that Weaver hopes to tackle early on includes the Show and Shine, an event that advertises itself as the "largest car show in Montana," and is set for Saturday, Aug. 6. The Show and Shine will be followed by an ambassador meeting and a series of Evergreen Energizers, which events held to stoke excitement and energy for local businesses endorsed by the chamber.
Weaver says that as she hopes the chamber can use these events as another chance to prove to the people of Evergreen and to members of the Flathead just how committed they are to the maintenance and growth of their community.
"We need to see every outcome, bad or good, as an opportunity," Weaver said. "An opportunity to prove to our citizens why this committee was formed and why we're here. If we can show people that we care and continue to earn their trust, then we'll have done our jobs."
Recent Headlines
---