Peggy Jean Blumer, 93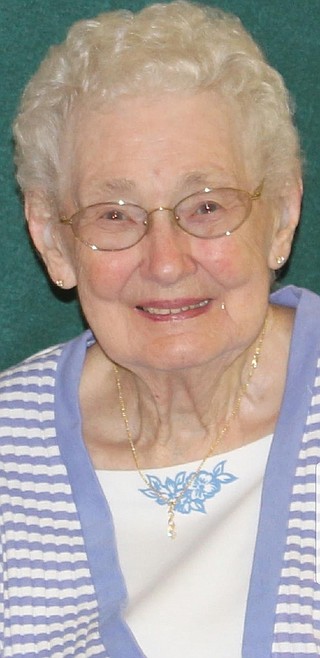 Peggy Jean Blumer was born to Ray and Alma Bryan on March 24, 1929. After graduating from Marion High School, she married her husband, Benjamin Blumer, in 1948. Together, they had three children, Glen, Doris and Lori.
Peggy was a devoted wife and mother. She was a faithful and caring woman who loved her family, the Lutheran church and her friends. Her summers were spent canning, cooking and gardening to keep her larder full.
She retired in 1985 to Whidbey Island, Washington, after a career at Battelle. In retirement, she enjoyed traveling in their fifth wheel with Ben, painting and playing shuffleboard. She made friends everywhere she went.
She passed away on April 24, 2022, at age 93 after a long battle with heart failure.
Peggy was preceded in death by her children Doris and Glen, husband Ben, and brother Darold (Ray) Bryan.
She is survived by her daughter, Lori, and granddaughters, Katie and Shannon.
A graveside service will be held in Kalispell at C.E. Conrad Memorial Cemetery on Aug. 6th at 2 p.m. A reception will follow at the Eagles.
Recent Headlines
---