Jeffery Jay Macal, 59
Jeffery Jay Macal passed away on Dec. 19, 2021.
He was born on Jan. 28, 1962, to Duane and Arleen Macal in Perham, Minnesota.
He moved to Columbia Falls with his family in April of 1972. Jeff graduated from Columbia Falls High School in 1980. He enlisted in the U.S. Air Force and served eight years. He was stationed in Minot, North Dakota, the Philippines and Las Vegas. Jeff was very proud of his years serving his country.
Jeff worked for Plum Creek Lumber as a millwright until his cancer diagnosis in 2012.
He enjoyed everything that had to do with the outdoors. He became an avid hunter, fisherman, and trapper up to his last years. Jeff enjoyed his family and friends and will be remembered for his infectious laugh, storytelling, and love for cooking on his Traeger grill.
Jeff was preceded in death by his parents.
He is survived by his siblings, Sandy Gracey of Des Moines, Iowa, Diane Farnes of Kalispell, James Macal of Columbia Falls, Robing Macal of Columbia Falls, Russell Macal of Corvallis, Oregon, and many other family members.
A celebration of Jeff's life will be held in July.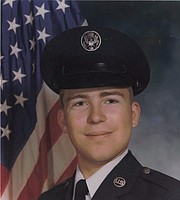 Recent Headlines
---