Acharya leads after first 18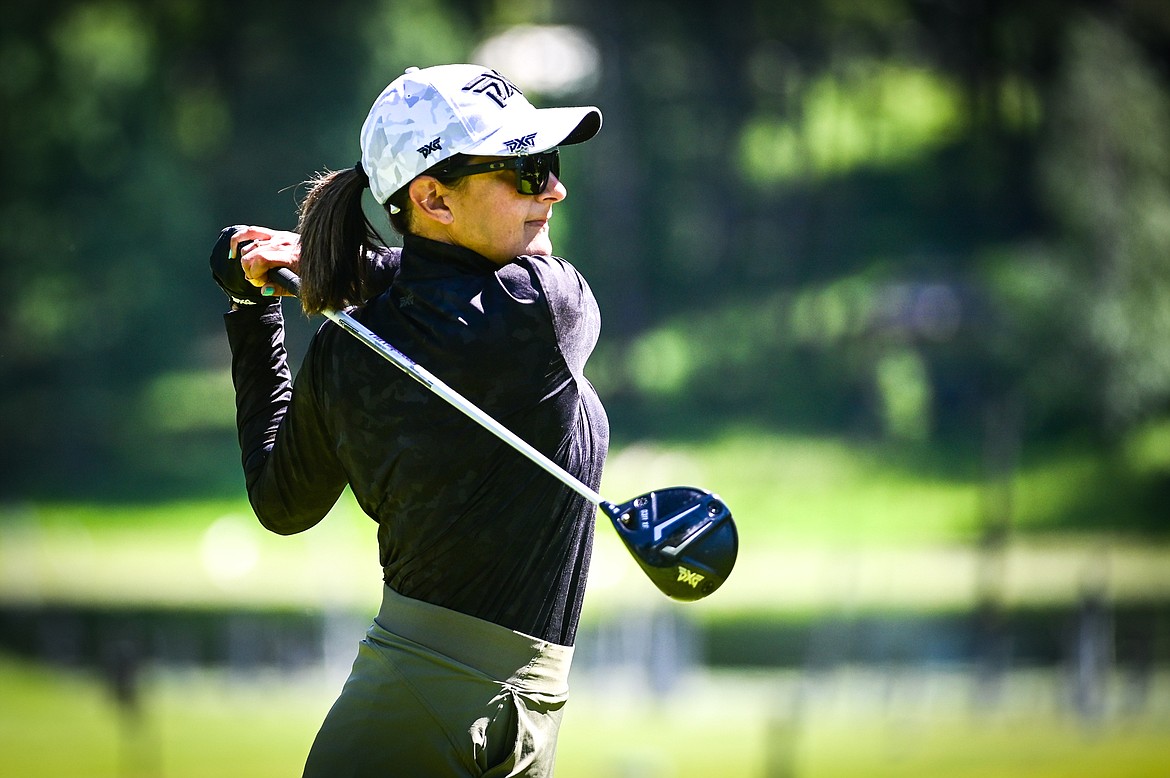 Jasi Acharya watches her tee shot on the eleventh hole of the South Course during the Earl Hunt Memorial Fourth of July Tournament at Whitefish Lake Golf Club on Thursday, June 30. (Casey Kreider/Daily Inter Lake)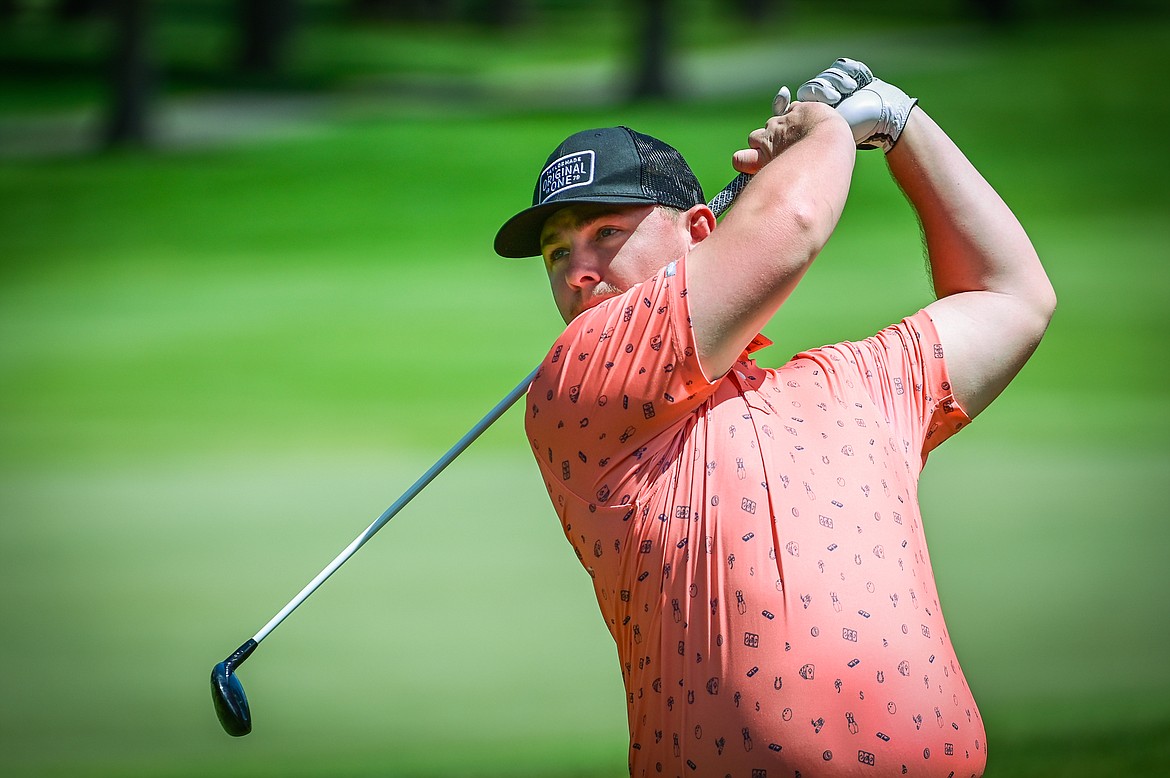 Joey Moore watches his tee shot on the second hole of the North Course during the Earl Hunt Memorial Fourth of July Tournament at Whitefish Lake Golf Club on Thursday, June 30. (Casey Kreider/Daily Inter Lake)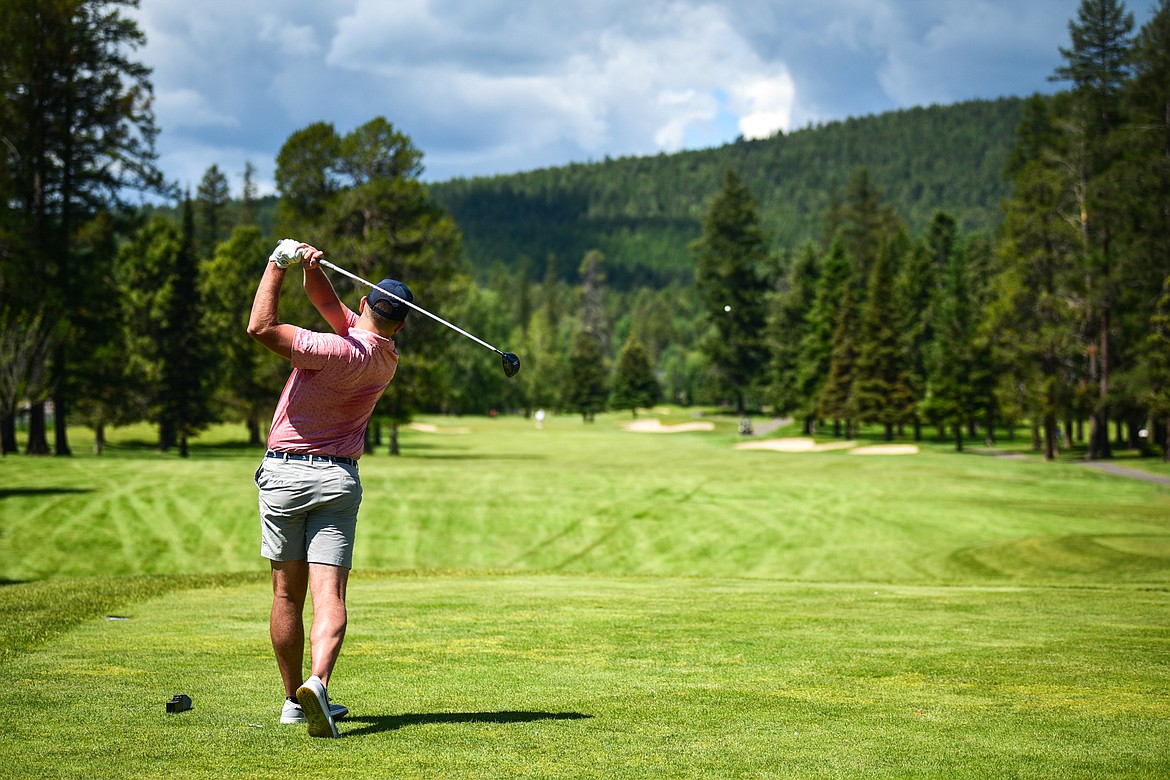 Art Doorn watches his tee shot on the first hole of the North Course during the Earl Hunt Memorial Fourth of July Tournament at Whitefish Lake Golf Club on Thursday, June 30. (Casey Kreider/Daily Inter Lake)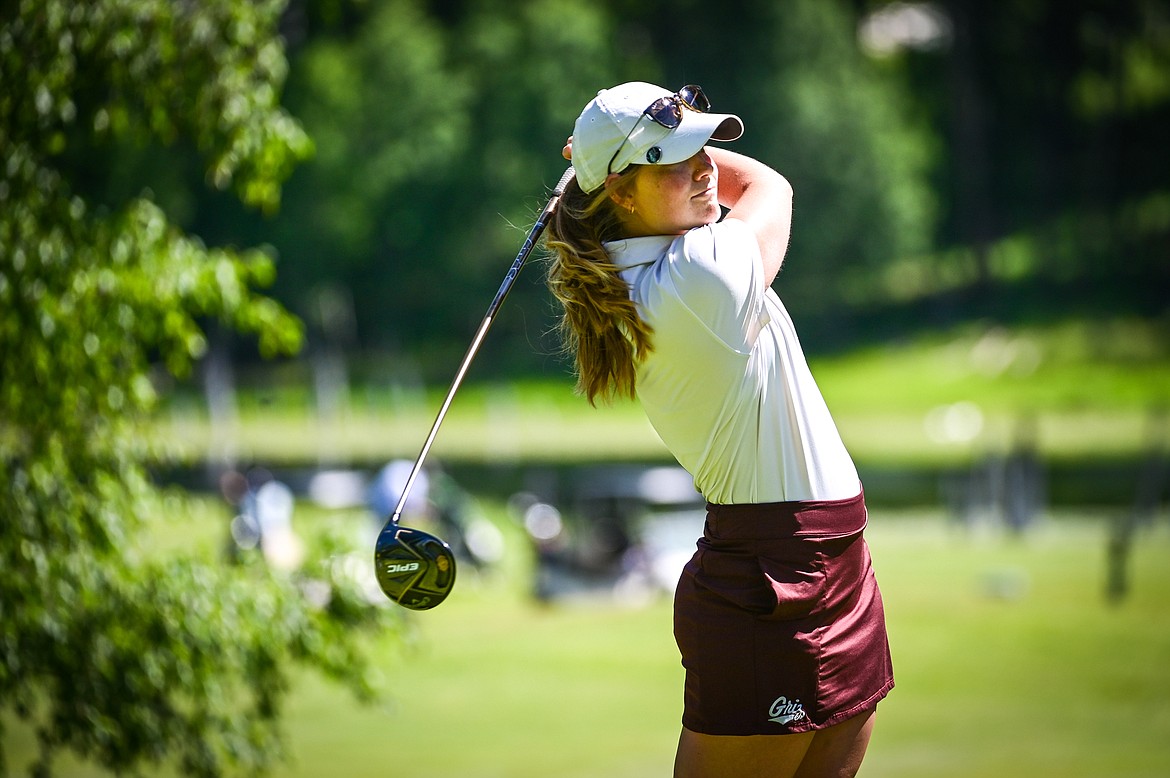 Teigan Avery watches her tee shot on the eleventh hole of the South Course during the Earl Hunt Memorial Fourth of July Tournament at Whitefish Lake Golf Club on Thursday, June 30. (Casey Kreider/Daily Inter Lake)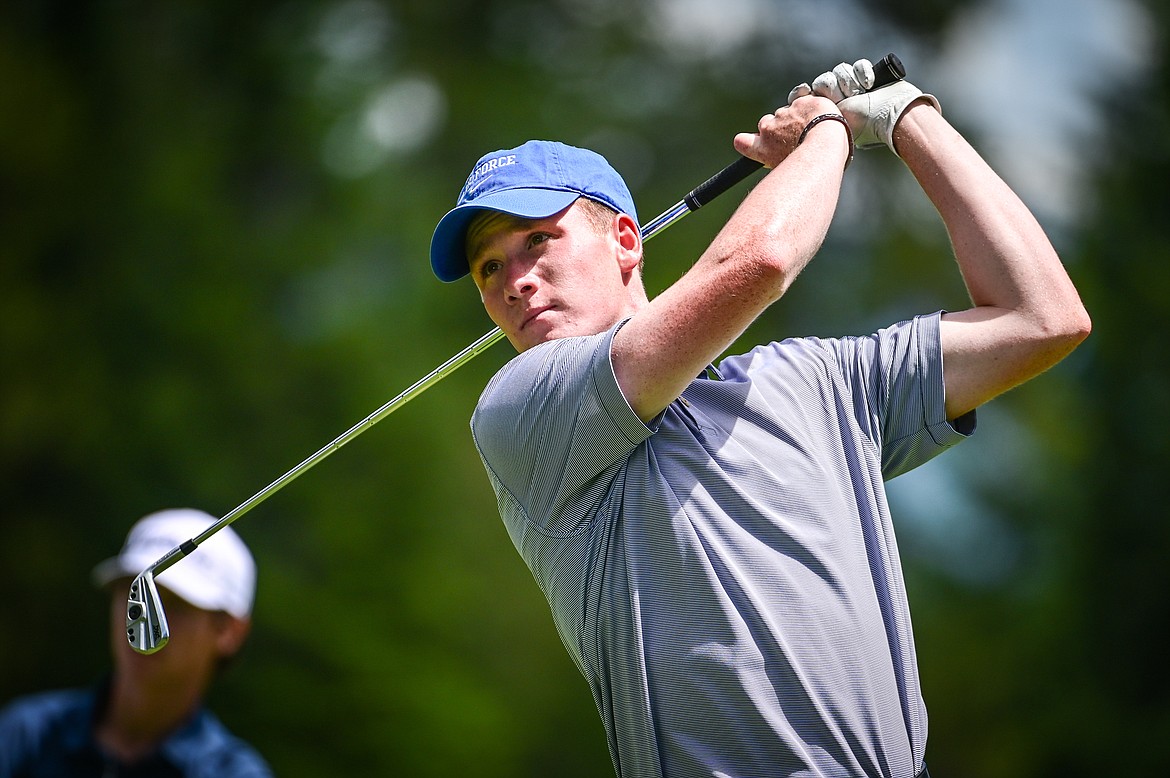 Cameron Kahle watches his tee shot on the second hole of the North Course during the Earl Hunt Memorial Fourth of July Tournament at Whitefish Lake Golf Club on Thursday, June 30. (Casey Kreider/Daily Inter Lake)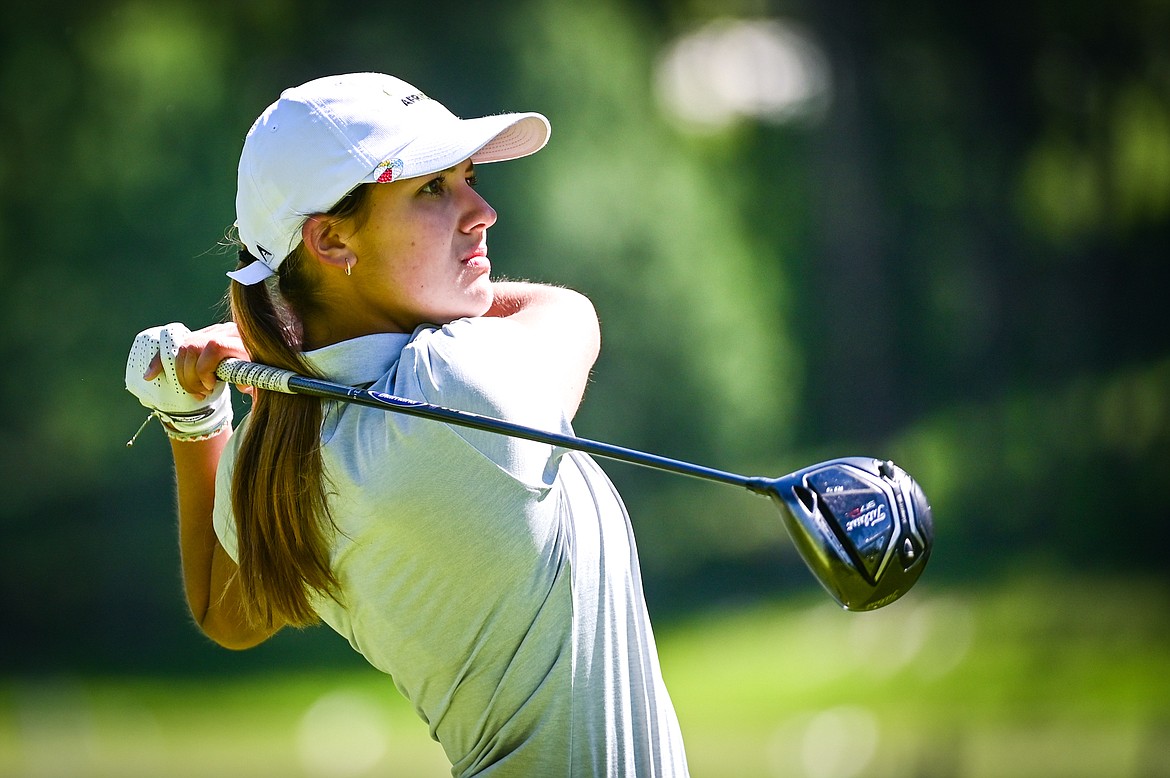 Cora Rosanova watches her tee shot on the eleventh hole of the South Course during the Earl Hunt Memorial Fourth of July Tournament at Whitefish Lake Golf Club on Thursday, June 30. (Casey Kreider/Daily Inter Lake)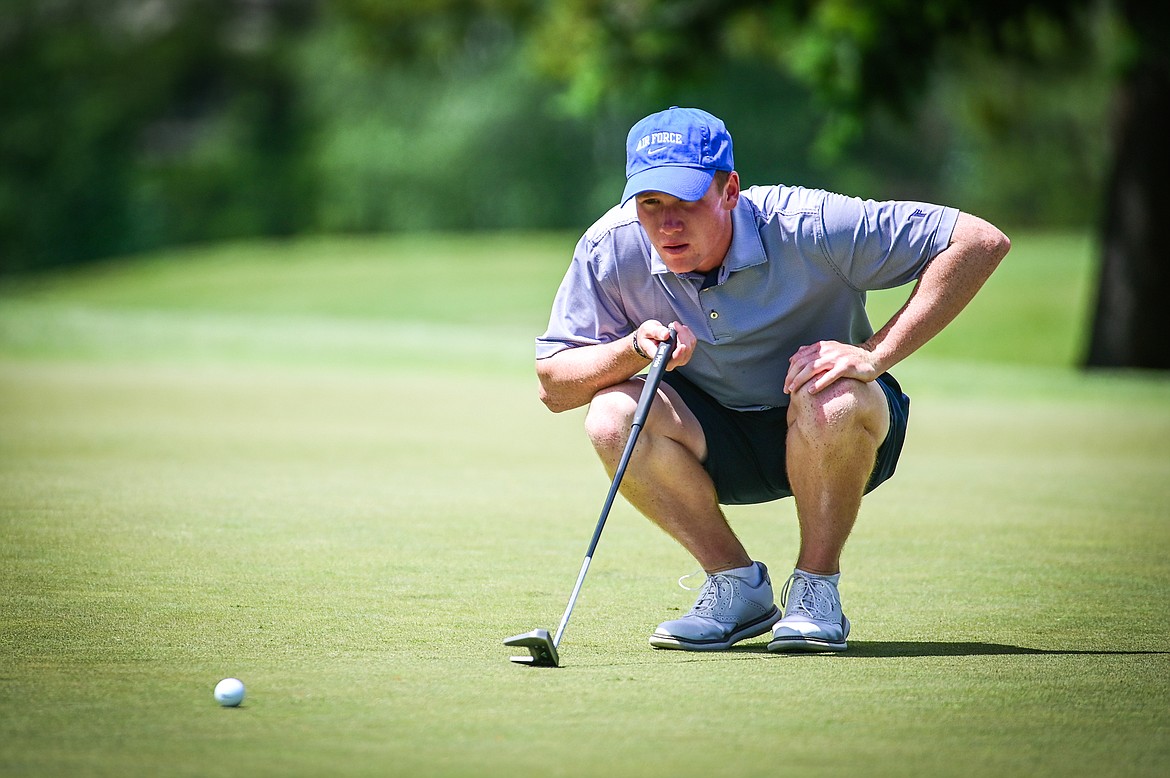 Cameron Kahle lines up a putt on the second green of the North Course during the Earl Hunt Memorial Fourth of July Tournament at Whitefish Lake Golf Club on Thursday, June 30. (Casey Kreider/Daily Inter Lake)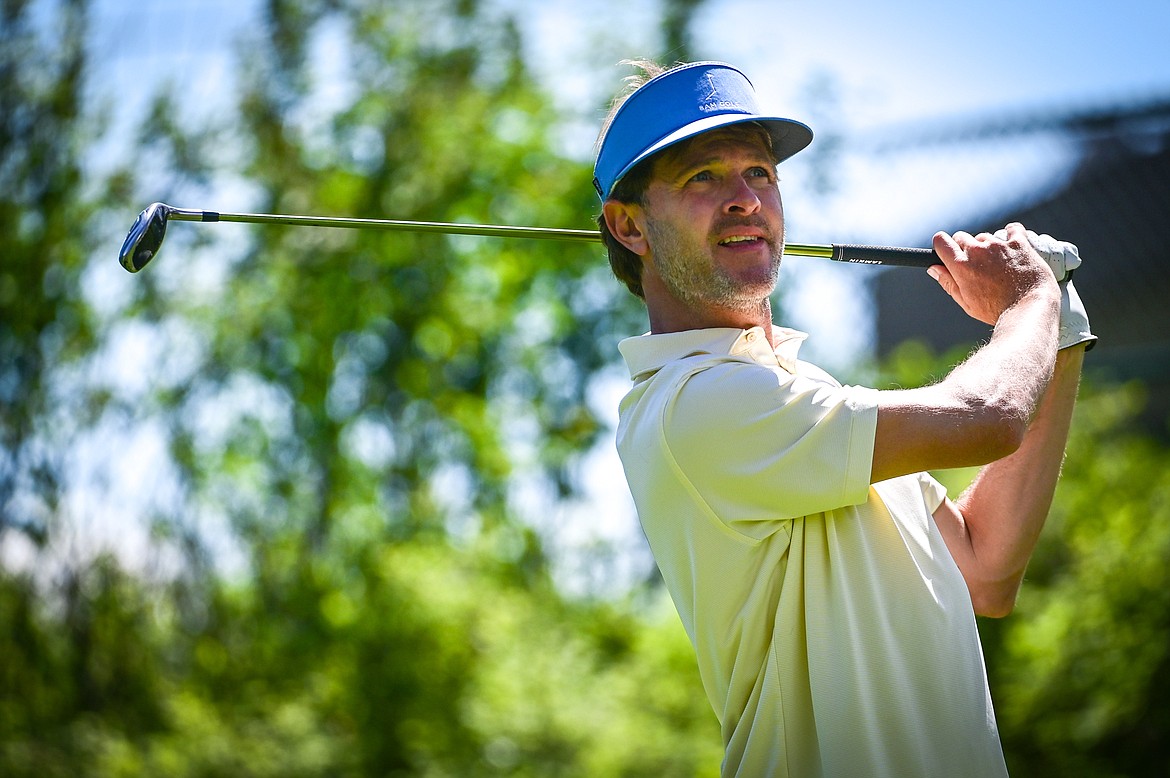 Andrew Medley watches his tee shot on the second hole of the North Course during the Earl Hunt Memorial Fourth of July Tournament at Whitefish Lake Golf Club on Thursday, June 30. (Casey Kreider/Daily Inter Lake)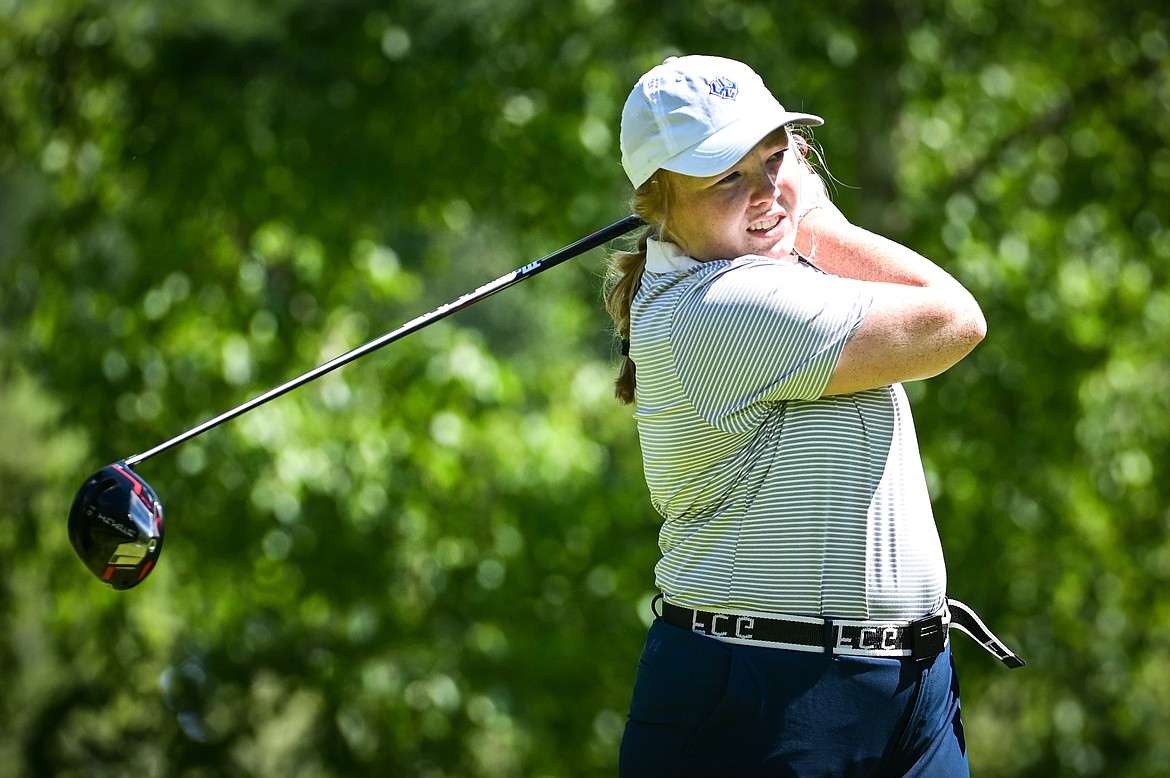 Marcella Mercer watches her tee shot on the eleventh hole of the South Course during the Earl Hunt Memorial Fourth of July Tournament at Whitefish Lake Golf Club on Thursday, June 30. (Casey Kreider/Daily Inter Lake)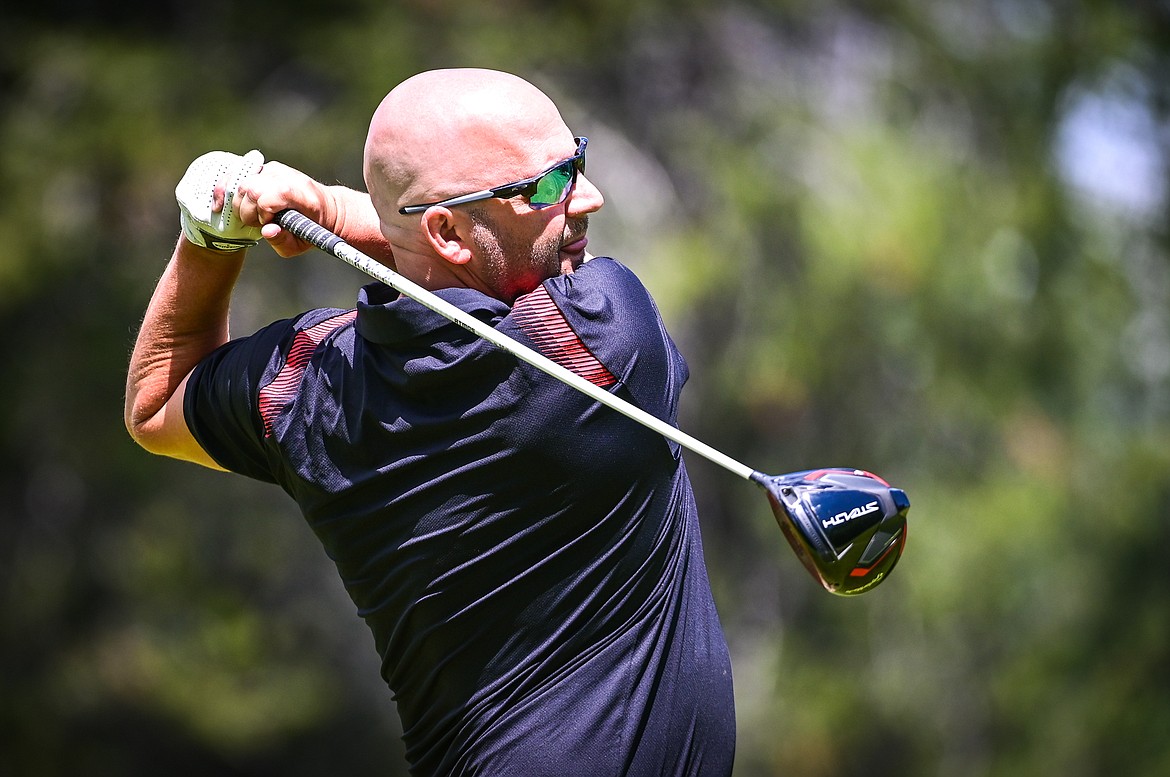 Shawn Tucker watches his tee shot on the ninth hole of the North Course during the Earl Hunt Memorial Fourth of July Tournament at Whitefish Lake Golf Club on Thursday, June 30. (Casey Kreider/Daily Inter Lake)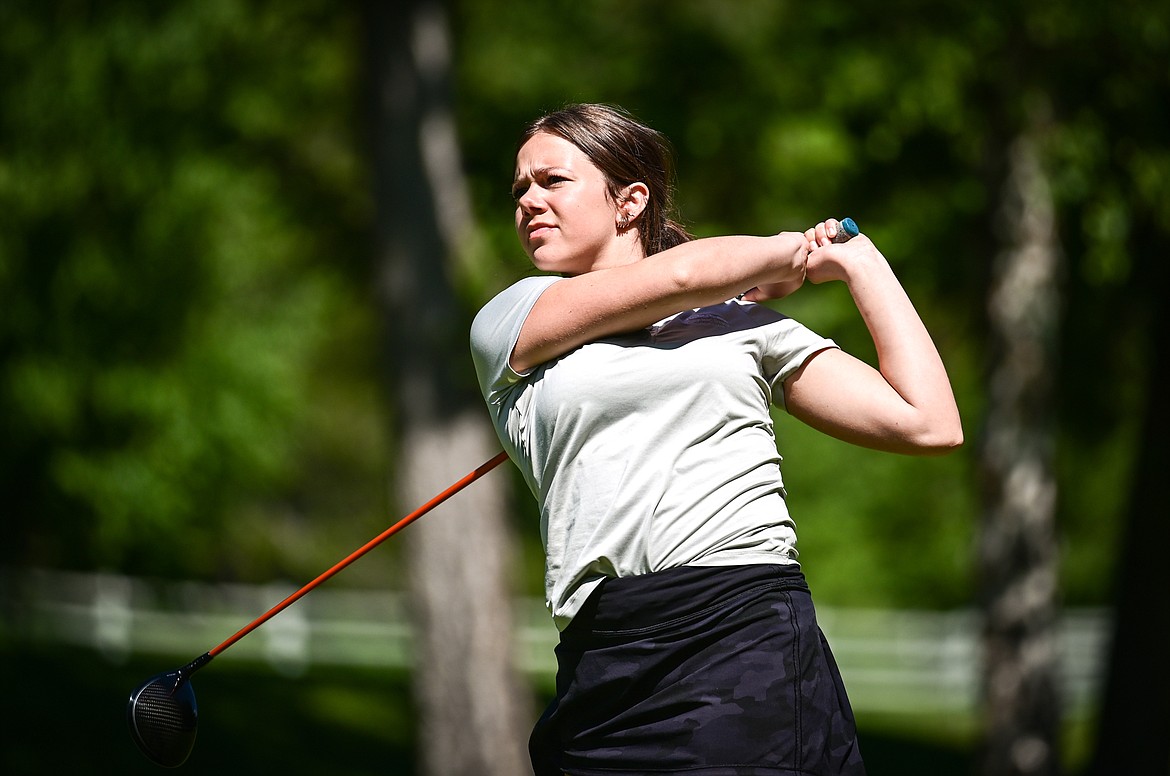 Chloe Tanner watches her tee shot on the eleventh hole of the South Course during the Earl Hunt Memorial Fourth of July Tournament at Whitefish Lake Golf Club on Thursday, June 30. (Casey Kreider/Daily Inter Lake)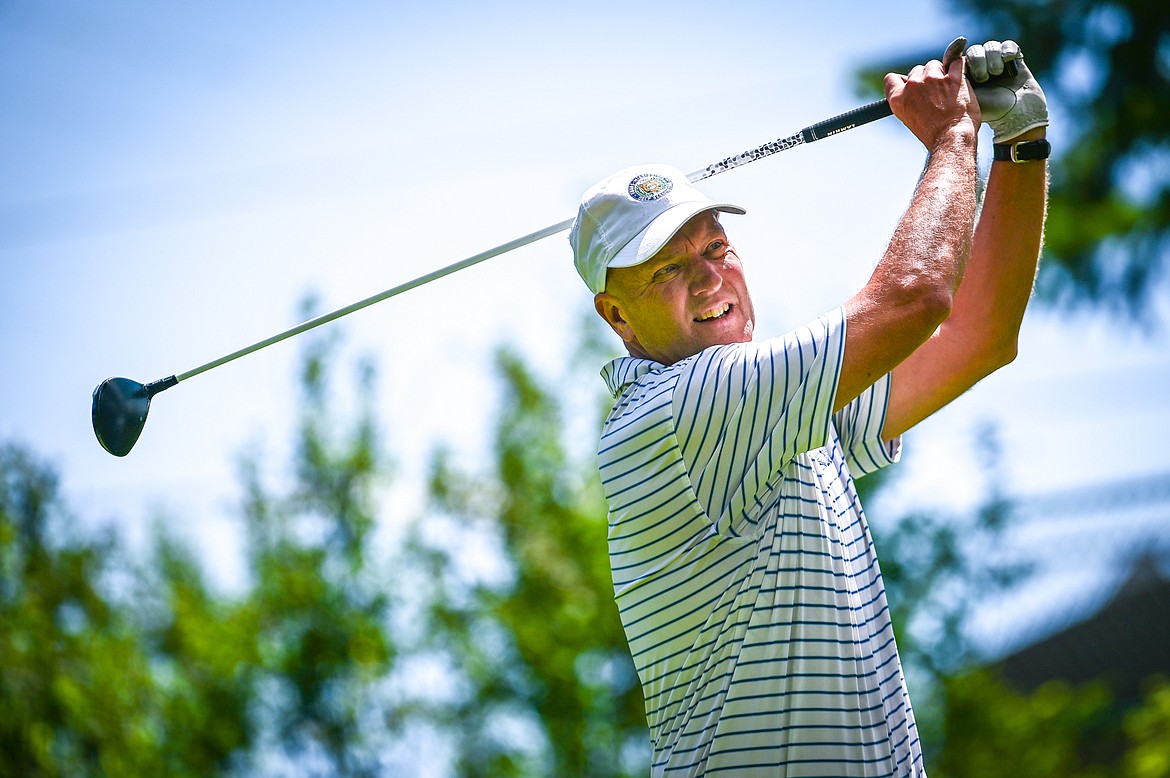 Mark Mance watches his tee shot on the second hole of the North Course during the Earl Hunt Memorial Fourth of July Tournament at Whitefish Lake Golf Club on Thursday, June 30. (Casey Kreider/Daily Inter Lake)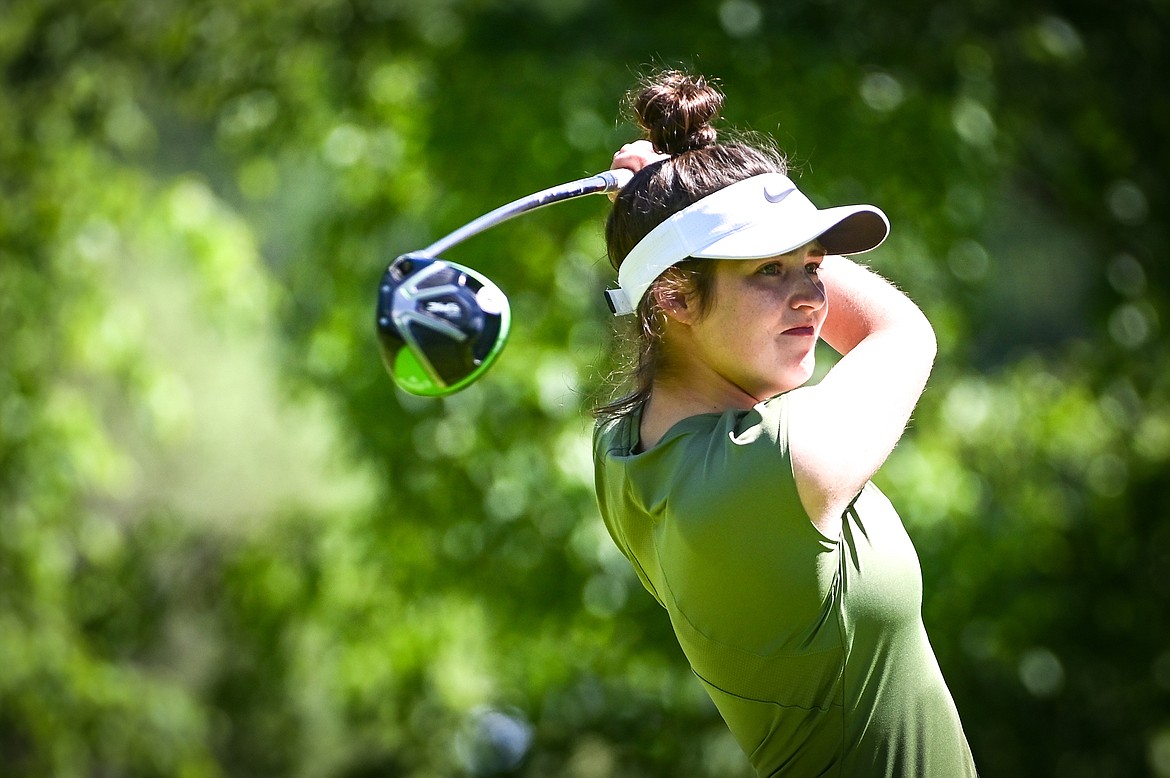 Tricia Joyce watches her tee shot on the eleventh hole of the South Course during the Earl Hunt Memorial Fourth of July Tournament at Whitefish Lake Golf Club on Thursday, June 30. (Casey Kreider/Daily Inter Lake)
Previous
Next
by
Daily Inter Lake
|
June 30, 2022 11:45 PM
WHITEFISH — Three men's golfers are tied for first place after 18 holes at the 86th Earl Hunt Memorial Fourth of July golf tournament at Whitefish Lake Golf Club on Thursday.
Drew Stoltz, Kade McDonough and Joey Moore each carded 67, 5-under par to tie for the lead. Moore topped the men's field in 2018 and 2021. Two others shot 68: Andrew Medley, a two-time winner of the tournament, and Joey Lovell.
Whitefish High graduate and Air Force Academy cadet Cameron Kahle finished the day with 74.
Defending women's champion Jasi Acharya fired a 72 to lead the field. Acharya also won a title in 2018.
Morgan O'Neil and Emma Woods each carded 77, and Tricia Joyce and Kalispell's Teigan Avery were next at 79. Flathead High graduate Marcella Mercer finished her round with an 83.
Bill Dunn of Missoula led the senior men's championship flight with 71 strokes.
Tee times today begin at 7:30 a.m. Men will play on the North Course, and the women on the South Course.
Men
Championship flight
Drew Stoltz (Scottsdale, AZ) 67
Kade McDonough (Missoula) 67
Joey Moore (Billings) 67
Joey Lovell (Bozeman) 68
Andrew Medley (Scottsdale, AZ) 68
Dan Conkling (Whitefish) 69
Drew Kittleson (Scottsdale, AZ) 69
Byron Olson (Houston) 70
Jason Johnstone (Scottsdale, AZ) 71
Mark Ewing (Gilbert, AZ) 71
Joe Wagner (Whitefish) 71
Jim Bob Coleman (Billings) 72
Liam Clancy (Billings) 72
Justin Dorr (Spokane) 72
Oscar Maxfield (Salt Lake City) 73
Nick Lumsden (Escondido, CA) 74
Cameron Kahle (Whitefish) 74
Tanner Berg (Bozeman) 75
Logan Iverson (Missoula) 75
Liam O'Halloran (Colorado Springs) 75
First flight
Spencer Williams (Helena) 69
Shawn Tucker (Whitefish) 71
Tyler Holtet (Whitefish) 72
Arthur Doorn (Whitefish) 73
Tyler Avery (Kalispell) 74
Conor Rooney (Whitefish( 74
Quinn Haigwood (Kellogg, ID) 74
Peter Ellis (Whitefish) 75
Carter Hickock 76
Ross Bartell (Great Falls) 76
Second flight
Maxwell Milton (Polson) 73
Ryan Santa (Kalispell) 74
Josh Delinger (Columbia Falls) 75
Tim Kiley (Kalispell) 75
Daniel Knechtel (Asheville, NC) 75
Jarek Shepherd (Conrad) 76
Reese Jensen (Billings) 77
Jeff Somrock (Carver, MN) 78
Russ DeVore (Whitefish) 78
Paul O'Neil (Laurel) 79
Third flight
Brad Cox (Whitefish) 75
Kelly Kolstad (Seattle) 77
Lindsay Woolley (Dillon) 80
Mark Evans (Long Beach, CA) 81
Jeff Epperly (Kalispell) 83
Noah Wolf (Carlsbad, CA) 83
Jeff Fairlee (Parker, AZ) 83
John Diehl (Kalispell) 83
J.R. Higbee (Great Falls) 84
Cade Wagner (Billings) 85
Senior
Championship flight
Bill Dunn (Missoula) 71
Brad Grattan (Whitefish) 77
Kevin Sieben (Surprise, AZ) 78
Tommy Lindell (Kalispell) 79
Gene Walsh (Whitefish) 79
Gregory Hetzer (Whitefish) 80
Ron Ramsbacher (Missoula) 80
Darin Vickery (Eureka) 82
First flight
Kirk Bennett (Lakeville, MN) 80
Bill LeLeivre (Whitefish) 81
Andy Briedenbach (Sammamish, WA) 82
Scott Smith (Whitefish) 83
Jim O'Neil (Laurel) 83
John Rottger (Lethbridge, ON, CA) 84
John Brubaker (Whitefish) 84
Tom Rea (Kalispell) 85

Women
Championship flight
Jasi Acharya (Carver, MN) 72
Morgan O'Neil (Laurel) 77
Emma Woods (Fairfield) 77
Tricia Joyce 79
Teigan Avery (Kalispell) 79
Hannah Rosanova (Bozeman) 80
Cora Rosanova (Bozeman) 81
Kinsey Irvin (Lewistown) 82
Marcella Mercer (Kalispell) 83
Jordan Briggs (Livermore, BC, CA) 84
Shealyn Hafer (Missoula) 85
Bella Johnson (Billings) 87
Cathie Tronson (Great Falls) 88
Kenzie Walsh (Billings) 92
First flight
Marcy Holt (Spokane) 75
Shelby DeVore (San Antonio, TX) 83
Stella Claridge (Kalispell) 84
Karen Jacobson (Whitefish) 85
Bobbie Lacklen (Libby) 86
Linda Ray (Whitefish) 86
Kathy Dodd (Whitefish) 87
Rebecca Washington (Billings) 87
Lauren Mayala (Billings) 91
Trina Diehl (Kalispell) 91
Recent Headlines
---