Kalispell artist Ken Yarus gives presentation on his Sperry Chalet residence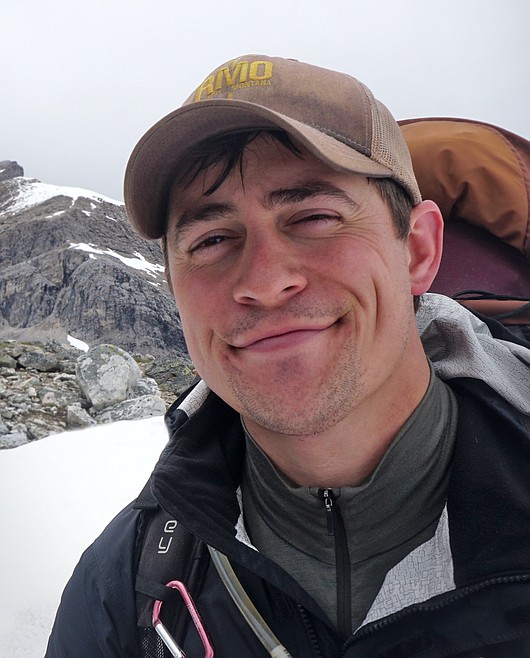 Kalispell artist Ken Yarus will share his experience as Sperry Chalet's 2021 artist in residence at a special presentationon from 5:30 to 7:30 p.m. July 6 at FoR Fine Art, 235 Central Ave., in Whitefish.
Kalispell Ken Yarus' Sperry painting in progress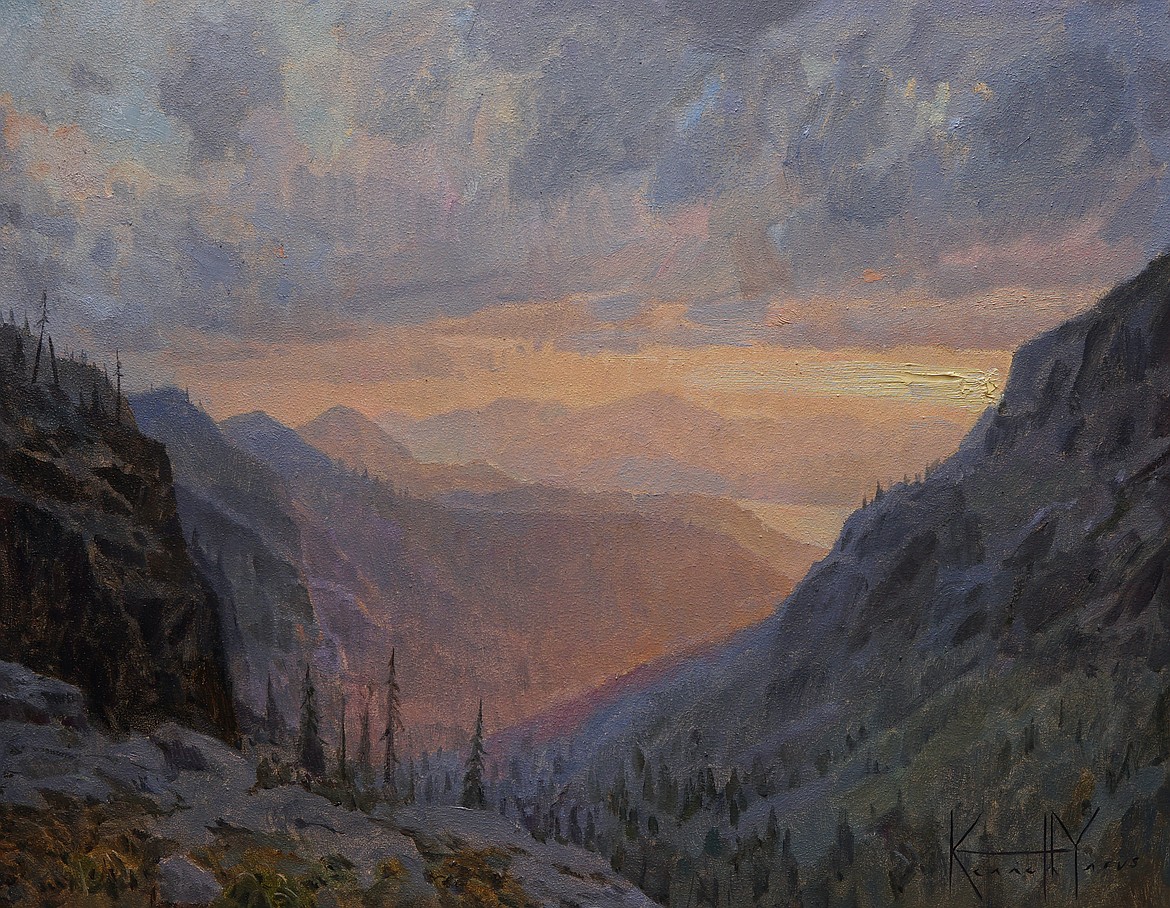 "A Sperry Sunset" 12 x 16 oil by Ken Yarus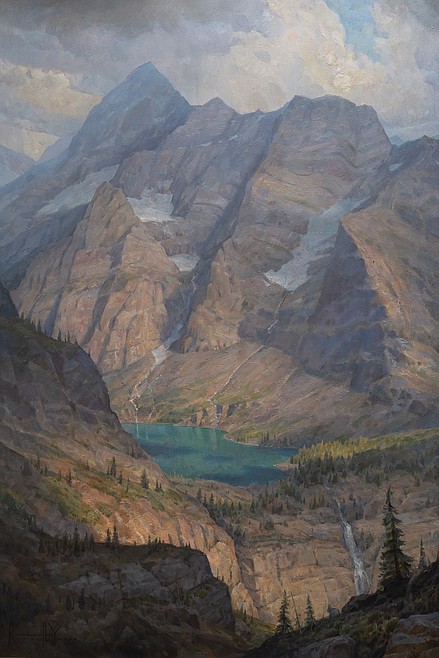 "A Distant Calling" 36 x 24 oil by Ken Yarus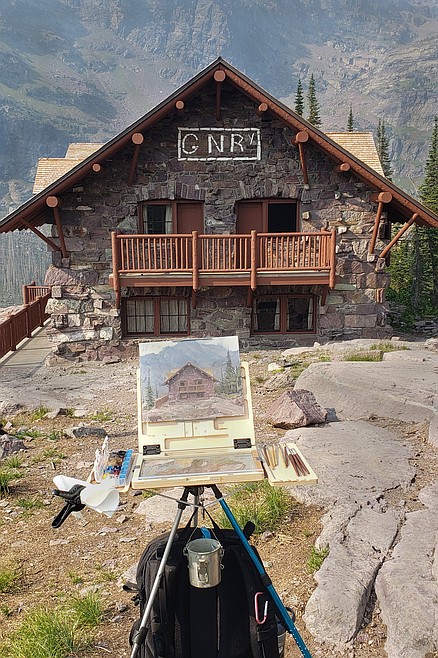 "Undaunted" 24 x 30 oil by Ken Yarus
Previous
Next
Kalispell artist Ken Yarus has been exploring and painting Glacier National Park his entire life. When he was offered the opportunity to live and paint at Sperry Chalet for two weeks as the resident artist, it was an easy yes.
"I was devastated when I read the news that the chalet was lost in the Sprague Fire back in 2017," Yarus said. "I thought I missed my chance to ever be a resident artist. After these last few years and the incredible story of the chalet being rebuilt, my dreams of doing the residency were rekindled. I did one of those happy dance air punches when I heard I was chosen for the 2021 season."
The goal of the artist residency at Sperry Chalet is to "share, through art, the experiences of visiting the backcountry of Glacier National Park; the beauty, emotion, and intrinsic value of wilderness."
That resonated with Yarus, who uses his career as an artist as a tool for amplifying and supporting conservation efforts. His 2021 Sperry Chalet Artist Residency will culminate with a reception and presentation for Yarus July 6 from 5:30 to 7:30 p.m. at FoR Fine Art in Whitefish. The evening will include an artist talk and an unveiling of the paintings Yarus created throughout the residency, with a portion of the proceeds supporting the Glacier Conservancy.
When asked about his residency experience, Yarus described it as surreal. "It feels like being in a space station, but at the same time traveling back in time. The rest of the world seems so small and far below you. Locations I could only dream of painting became an easy day hike. The basin that Sperry Glacier sits in was stunning."
Most visitors to the chalet only stay for a night or two, so getting to live at the chalet for two weeks leaves a lasting mark.
"The staff and guests really elevated the experience. I loved the camaraderie and teamwork," Ken says. "The living is rustic and challenging in some ways, but I can honestly say living at the chalet was a dream. As an artist with a love for the mountains, this experience only deepened that fondness. I really felt like I lived in the mountains … and I painted the views every day. I took thousands of reference photos and painted over 25 pieces. It will be an experience that fuels many more paintings for me in the future."
To learn more about the event at FoR Fine Art on July 6 celebrating Yarus' artist residency at Sperry Chalet, visit forfineart.com/events or call 406-730-8855. Visit kennethyarus.com/sperry-residency to view the artist's work and to watch a video about his experience.

Recent Headlines
---