FWP launches public planning for Somers Beach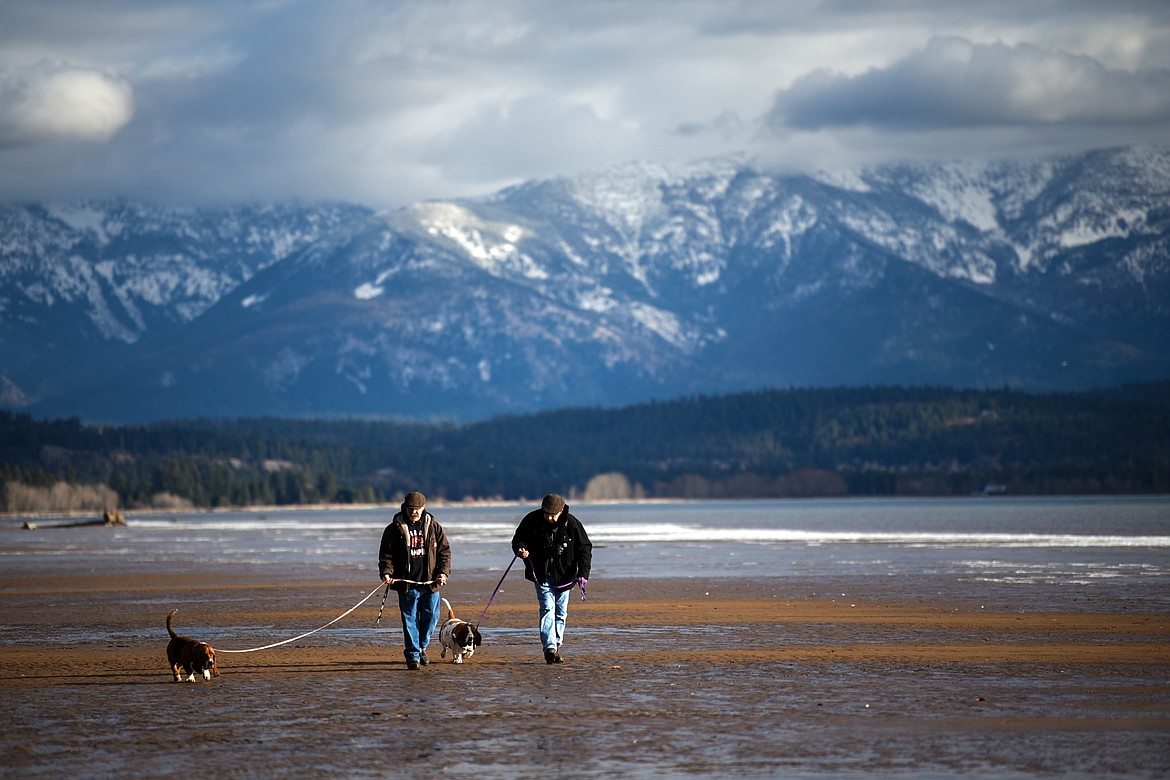 Lower valley residents Mike and Leo Sullivan walk their basset hounds Lucy, left, and Bailey at Somers Beach on Tuesday, Dec. 1. (Casey Kreider/Daily Inter Lake)
State parks officials have launched public planning efforts to help guide future use and development of Somers Beach, the new state park on Flathead Lake.
Montana Fish, Wildlife and Parks is hosting an informational virtual meeting March 16 and has posted an online survey to collect public comment through April 15.
The meeting and survey are available at fwp.mt.gov. The department said in a release that planning for the new state park is expected to take several months.
"This scoping survey will help create some baseline information to initiate our planning process for Somers Beach," Dave Landstrom, FWP regional parks and outdoor recreation manager, said in the release. "Public participation is extremely important to an informed planning process."
FWP will later seek public comment on a site development proposal, as well as release a final planning document for additional public input before a recommendation is forwarded to Montana's Parks and Recreation Board, according to the release.
"The overall goal is to steward the site in a way that strikes an appropriate balance between providing safe, enjoyable recreational experiences with protecting fish, wildlife, habitat, and heritage resources," the release said.
FWP acquired the 106-acre beach property in October 2021, located on the northwestern shore of Flathead Lake. The state's Parks and Recreation Board recently approved $200,000 for initial site development, which includes a parking lot, trash cans, bathrooms and signage.
For more information, visit https://fwp.mt.gov/stateparks/somers-beach-planning-project.
Recent Headlines
---