Summer ArtFest takes place June 22 to 25 in Whitefish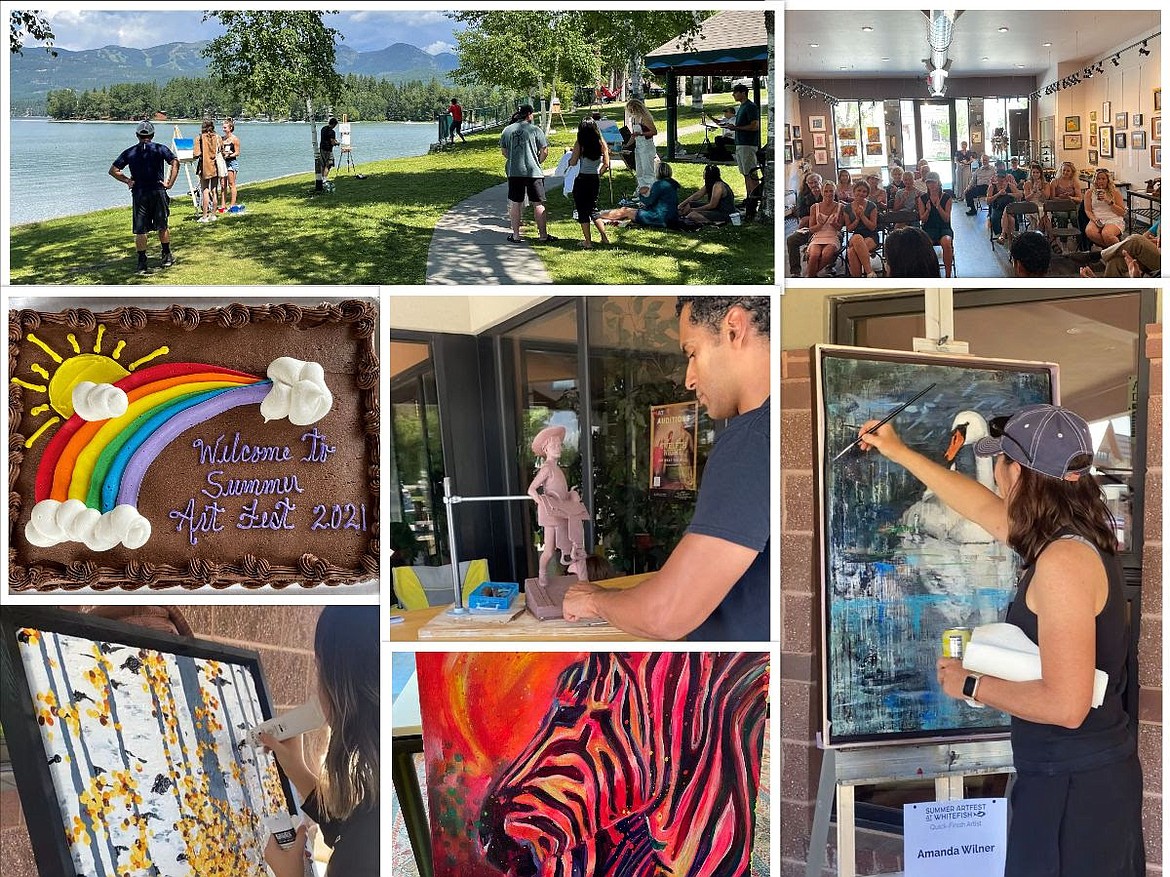 Inspired with building community in mind, the Summer ArtFest show plans to expand into a four-day annual event encompassing all art forms and spread throughout the downtown Whitefish area with the main events held at the O'Shaughnessy Cultural Arts Center in Whitefish.
Summer ArtFest gives art lovers a unique opportunity to meet and talk to their favorite artists through roundtable interviews, cocktail events, and a much anticipated Quick-Finish finale.
Attendees and supporters connect and bond over a shared love of fine art while supporting local, regional and national artists.
To help support the local community, 10% of all sales will be contributed toward the Summer ArtFest at Whitefish Scholarship Fund, administered by the Whitefish Community Foundation to Flathead Valley graduates who are seeking careers as professional artists. In the last three years, the festival has raised over $16,000 for the fund.
To kick off Summer ArtFest, Nancy Cawdrey and Morgan Cawdrey will host a special dye and silk painting workshop June 20-21 — a fun, exploratory class using various ancient and modern applications in silk painting, including gold and clear gutta resist, "no flow" technique, wet-on-wet, dry brush, washes and detailing. A limited number of spots are available and early registration is recommended. Contact Morgan Cawdrey at 406-781-0550 or morgan@cawdreygallery.com for more information and to register.
You can also stop by Cawdrey Gallery to see some of the artists' work that will be featured during the festival at 206 Lupfer Ave., Whitefish.
Recent Headlines
---