Joan L. Frank, 86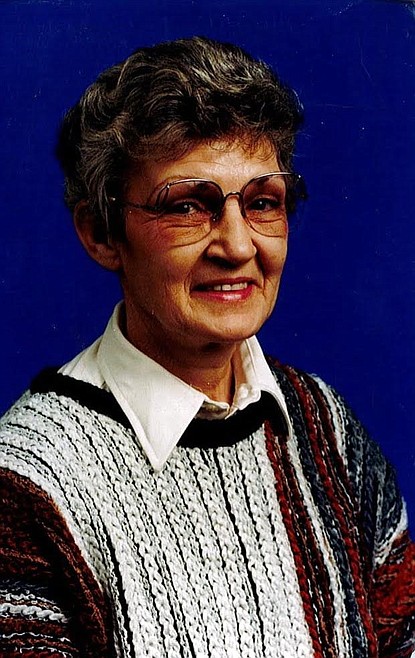 |
November 23, 2022 12:00 AM
Joan L. Frank of Columbia Falls passed away on Nov. 19, 2022 at her home surrounded by her loving family and friends at 86.
She was born on Aug. 21, 1936 in a little white house below Conrad Cemetery to Elizabeth and Leslie Zabel.
Joan was known to be a very loving and caring person and would give the shirt off her back to anyone in need. She was a banquet captain and server at the Red Lion for 31 years. She didn't want to retire but boldly said yes to it. She loved camping, fishing and playing games and she would do a little jiggle dance every time she would win. Her family and friends say she was known to burn up two cords of wood when camping; she loved her camp fires. She was also quick-witted with a great sense of humor.
Joan was preceded in death by both her parents Elizabeth and Leslie Zabel, brother Kenneth Zabel and her husband Herman Frank.
She is survived by her sister Connie Anderson and family of Mountain Home, Arkansas; brother Allen (Jackie) and family of Helena; brother Gary (Clarice) and family of Florence; brother Robert (Linda) and family of Columbia Falls; brother John (Donna) and family, also of Helena. She is also survived by her children from her first marriage, daughter LaDawn Weed of Columbia Falls; son Daniel (Debbie) Weed and their kids; Jason (Desiree); daughter Sarah (Josh) and great-grandkids Aiden and Auston; son Randy (Patti) Weed and daughter Jill (James) Ney, along with their children Dustin Fox (Mykell) and great-grandkids Jorlynn, Joslynn and Jaxsynn; and son Justin (Megan) Fox.
A celebration of Joan's life will be held in the spring of 2023 and will be announced at a later date.
She will truly be missed by everyone whose hearts she has touched.
Columbia Mortuary in Columbia Falls is caring for the family.
Recent Headlines
---