Wanda Ilene Lee, 85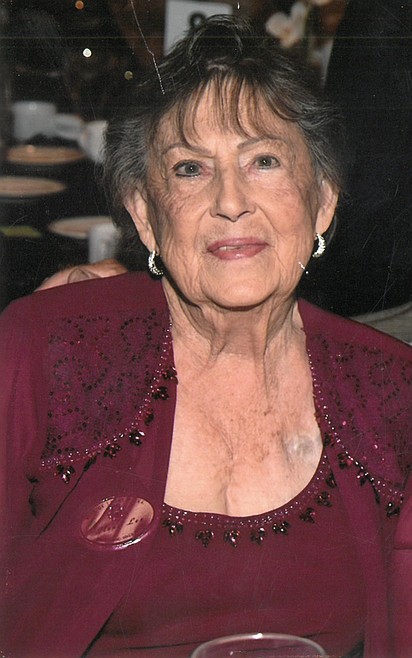 |
November 23, 2022 12:00 AM
Wanda Ilene Lee passed away Nov. 19, 2022.
She was born on Nov. 23, 1936, to Ada and Bernice Caudle, in Lebanon, Missouri. Ilene graduated from Lebanon High School in 1954 and married her sweetheart Russell Wright in 1954. They raised one girl and three boys and moved to Wittier and Ventura, California where he was a car salesman for Cal Worthington Dodge. Russell died of a cerebral hemorrhage in 1963.
Ilene and family moved many times and were in Anchorage, Alaska for a couple of years. They moved to Kalispell to be near her brother, Albert Caudle, who lived in Bigfork. She completed beauty school and had a nice following of Kalispell women. In 1971, she met Larry O. Lee at the Lee Marine boat shop while buying pool supplies. They became a team and were married Feb. 16, 1973 in Coeur d'Alene, Idaho at the Lutheran Church. The wedding reception was the next day at the Kalispell Elks Lodge. They were married for 49 years. In addition to beauty work, Ilene decorated cakes for all occasions. Her talents also created a wonderful assortment of cookies for many families at the holidays.
Two daughters were born to Larry and Ilene; Libbe in 1975 and Elizabeth in 1978. The family lived at Hwy. 93 and Reserve Drive, with room for animals. Libbe married Frank Gilbert in 1995 and Elizabeth married Jacob Andersen in 1999. Michael Tyler Lee became a family member in 1993 and is now 30 years old and a nice part of our family.
Ilene became a Realtor property manager and had her own company, Flathead Property Management. When her health began to sour, she wanted out of the cold and wanted Arizona sunshine. They moved to Lake Havasu City in 1996. Larry sold his real estate offices and joined McCulloch Realty.
Ilene enjoyed traveling with Larry to Elks conventions and events in Montana and Grand Lodge conventions for 15 years. She met many nice people and loved her memories.
She is survived by Leshia Wright, Kyle Wright, Libbe and Frank Gilbert of Lake Havasu; Elizabeth and Jacob Andersen of Liberty Lake, Washington; Tyler Lee of Lake Havasu; eight grandchildren and five great-grandchildren. Special family members include sister-in-law Jinny Michels; Nancy and Don Lockman of Florida; brother-in-law Tom; Barbara Lee of Kalispell; and Mary Jo and Jim Wright of California.
She was preceded in death by her parents, three brothers, her first husband Russell Wright and her sons Randall and Brad Wright.
She enjoyed her backyard, all of the birds, and the view of town. She made personalized cards for all occasions in her craft room. The cards were iris folding and embroidered. She enjoyed giving them away. She also had a love for baking pies, cookies and decorated cakes. She enjoyed playing games including ponytail cards.
A funeral service will be held Wednesday, Nov. 23 at 12:30 p.m. at Lietz-Fraze Funeral Home in Lake Havasu City. Graveside services will follow at 2 p.m. at Lake Havasu Memorial Gardens. A reception will follow at Lake Havasu Realtor Center.
Services were entrusted to the care of Lietz-Fraze Funeral Home. Thoughts and condolences can be sent to the family at www.lietz-frazefuneralhome.com.
Recent Headlines
---