Meet the candidate: Jack Fallon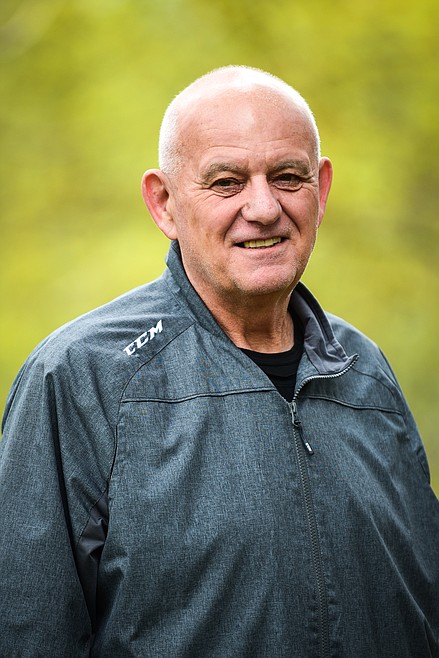 Flathead County Commissioner candidate Jack Fallon on Thursday, May 5. (Casey Kreider/Daily Inter Lake)
|
October 28, 2022 12:00 AM
Jack Fallon, who lost a bid for a spot on the ballot during the primary election in June, has registered as a write-in candidate in the Flathead County commissioner race. Incumbent Republican Pam Holmquist, who is running for a third term, is the only candidate to appear on the ballot as no Democrats filed for the position. Election Day is Nov. 8.
Age: 68
Family: Wife Maryruth, three grown children and grandchildren
Occupation: Finance
Background/community involvement: Soccer referee and instructor, youth and adult hockey referee, Evergreen Water and Sewer Board, Kalispell School Board of Trustees, Evergreen Fire District Board
Website/email: https://fallonforflathead.com/
Why are you running?
Flathead County is in a crisis due to lack of leadership. The Commissioners continue to defund the Sheriff's office placing our safety at risk. As an example, the jail has the ability to house 140 criminals but can only house 80 due to lack of jail staffing and the Commissioners' indifference to raising jail staff wages or providing recruitment and retention incentives. Moreover, the amount of litigation filed against Flathead County is intolerable, and leaves the taxpayers holding the bag for the Commissioners' poor judgment. Add to this the library board chaos, unfilled health board positions, and careless building purchases and expensive remodels, the Commissioners office is a rudderless ship on the brink of sinking. We need to get back to the basics- plows, pipes and public safety- to restore public trust in county government.
What's your top priority?
Public safety. Nothing else matters in life if we don't feel safe in our homes and in public.
During the county budget cycle the sheriff asked for additional funding beyond the 15% increase in the department's budget approved by the county commissioners. Do you think the county should increase funding for public safety?
Absolutely. We are the fastest growing micropolitan area in the United States. Deputies are leaving the force in droves because they don't have back up on dangerous calls. When the deputies who put their boots on in the morning and go to work to protect us while not knowing who will take their boots off at night, ask for help, it is our obligation to respond by prioritizing public safety above all else. Instead, my opponent approved a raise for herself, a public information officer because she can't seem to speak for herself, and a $160,000 jail consultant to tell us what a consultant hired four years ago already told us to do. Backing the blue requires action not platitudes.
If voters approve a 3% local marijuana sales tax, where do you think the revenue should be directed?
To fund law enforcement and additional addiction resources for the county jail.
Recent Headlines
---