Wachholz center lineup includes speaker, music acts
|
February 23, 2023 12:00 AM
The Wachholz College Center on the campus of Flathead Valley Community College has a variety of events set in the coming weeks.
National Geographic Live speaker Bryan Smith presents a talk on Feb. 23 at 7:30 p.m., An Evening with Noah Guthrie takes place on Feb. 25 at 7:30 p.m. and the band The Suffers takes the stage on March 3 at 8 p.m.
Ticket prices range for all events. For more information, visit wachholzcollegecenter.org.
BRYAN SMITH
For extreme filmmaker, Bryan Smith, the line between going for it and going too far is often blurry — especially when you're exploring the earth's most remote environments.
In this edge-of-your-seat presentation, Smith shows what it means to adventure with purpose, and why he believes the best expeditions are the ones with a healthy chance of failure. He's faced machete-wielding locals in Papua New Guinea, suffered frostbite during the first-ever ice climb of Niagara Falls, explored the South Pacific's deepest canyons, and scaled North America's tallest mountains to bring you behind the scenes and capture the impossible.
NOAH GUTHRIE
While he's received national attention for his creative YouTube covers, including posting a blues-filled version of LMFAO's "Sexy and I Know It," which has received more than 26 million views, and his pivotal role as Roderick Meeks on FOX's hit TV show, "Glee," it's clear to see that Noah Guthrie's real talent shines through putting pen to paper and crafting original music.
While he was able to showcase his unscripted musical talents with his semi-finals run on season 13 of NBC's "America's Got Talent," he is committed to giving his fans original music and being the authentic singer-songwriter that he's always wanted to be.
With a sound described as an Americana/Alt Country blend that is similar to Chris Stapleton's country/rock tracks, the unique soulfulness in his richly textured voice and the unmistakable Southern influence in his music makes him capable of conveying an emotion that only a handful of artists can in today's musical landscape.
Guthrie's versatility and distinct voice are evident in each song. Guthrie isn't trying to box himself into any specific genre; for him, it's just about making good, honest music — music that sounds like him.
THE SUFFERS
Founded in 2011 in Houston, The Suffers built a devoted local following before breaking out internationally in 2015 on the strength of their extraordinary debut EP, Make Some Room, which helped land them performances everywhere from David Letterman to NPR's Tiny Desk.
The band followed it up in 2016 with a self-titled full-length that yielded similarly widespread acclaim along with star-making performances at Newport Folk and on "The Daily Show with Trevor Noah."
By the time the group released their 2018 sophomore effort, Everything Here, their arrival as critical and festival favorites was undeniable: NPR praised the "multidimensional, multicultural possibilities of their take on soul," while The Guardian called the album an "adventurous" collection that "blends 70s R&B, disco, jazz, and contemporary gospel," and Rolling Stone proclaimed it "an inspired vision of roots music."
"It Starts With Love" marks the band's debut release for Missing Piece Records.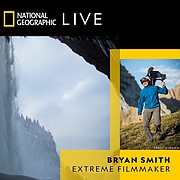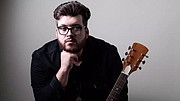 Recent Headlines
---