Restoration transforms rusted ax heads into functional art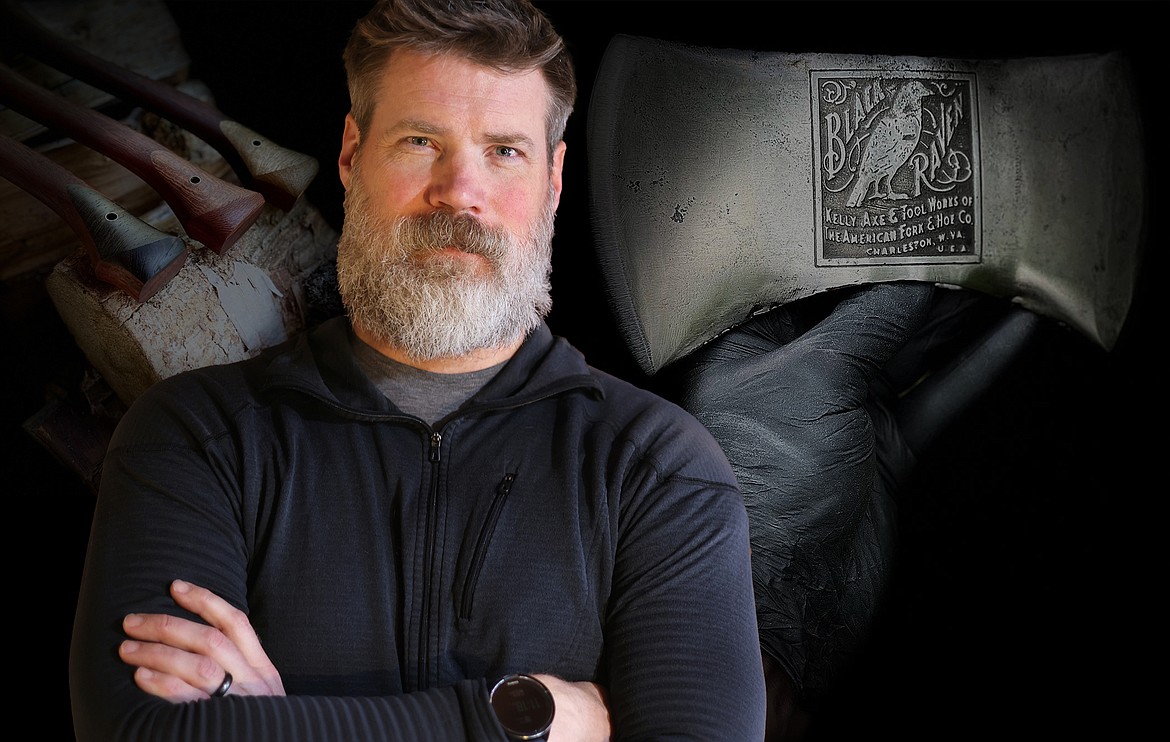 Whitefish's Paul Flannigan is breathing new life into vintage cutting implements with his Stumptown Axes. (Jeremy Weber/Daily Inter Lake)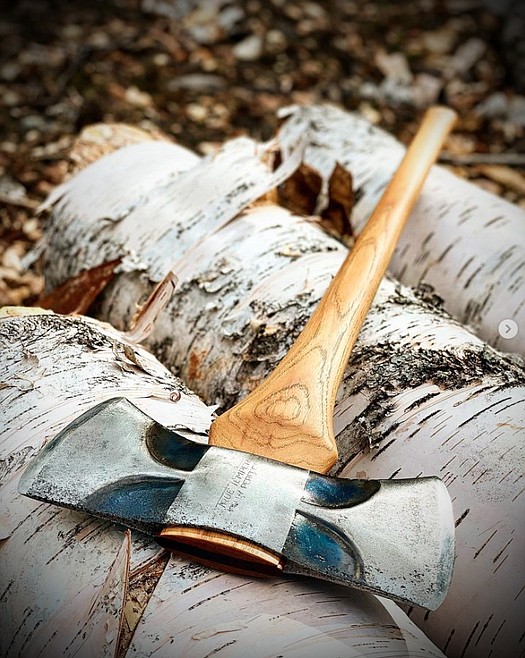 A vintage axe expertly restored by Paul Flannigan of Stumptown Axes. (photo provided)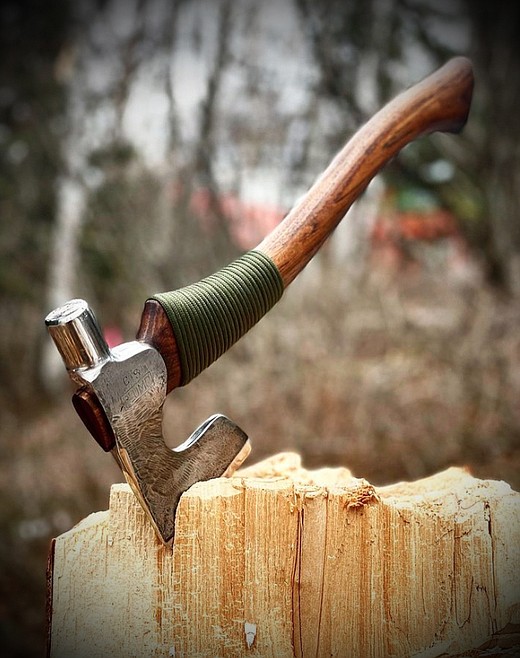 A vintage hatchet beautifully restored by Paul Flannigan at Stumptown Axes. (photo provided)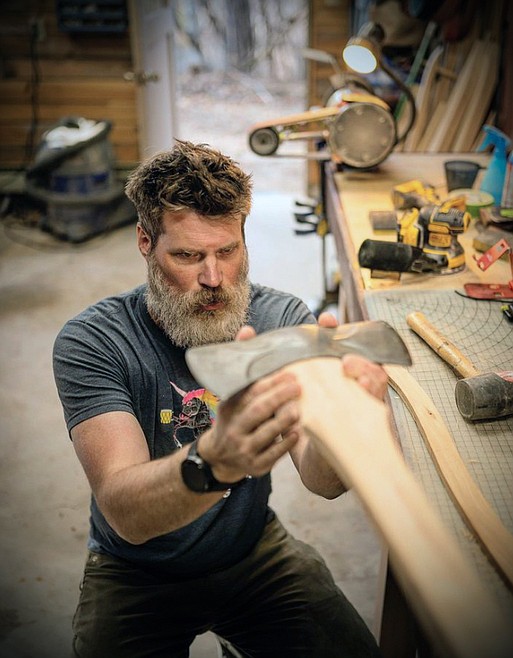 Paul Flannigan of Stumptown Axes works in his shop to fit an axe head with a new handle. (photo provided)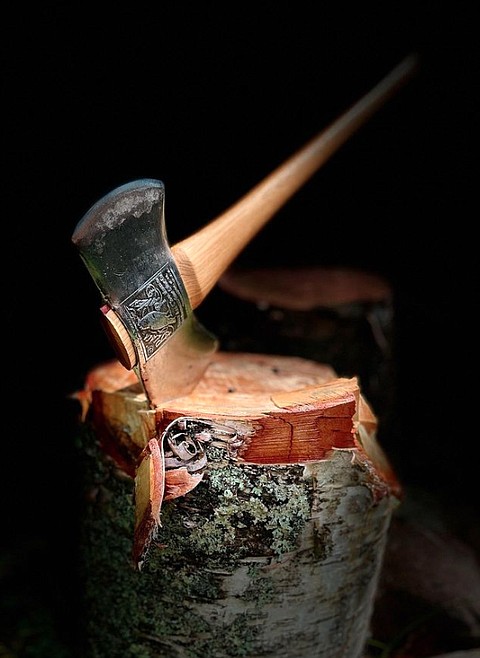 A highly-collectible Black Raven axe head given new life by Paul Flannigan and Stumptown Axes. (photo provided)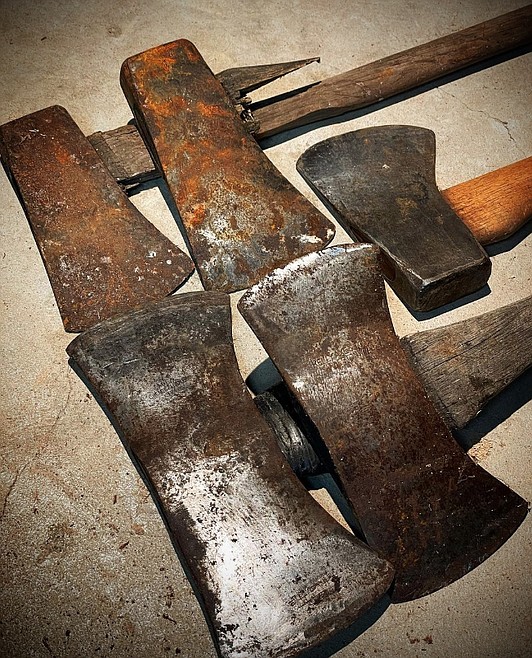 Paul Flannigan of Stumptown Axes is always on the lookout for a good vintage axe to restore. (photo provided)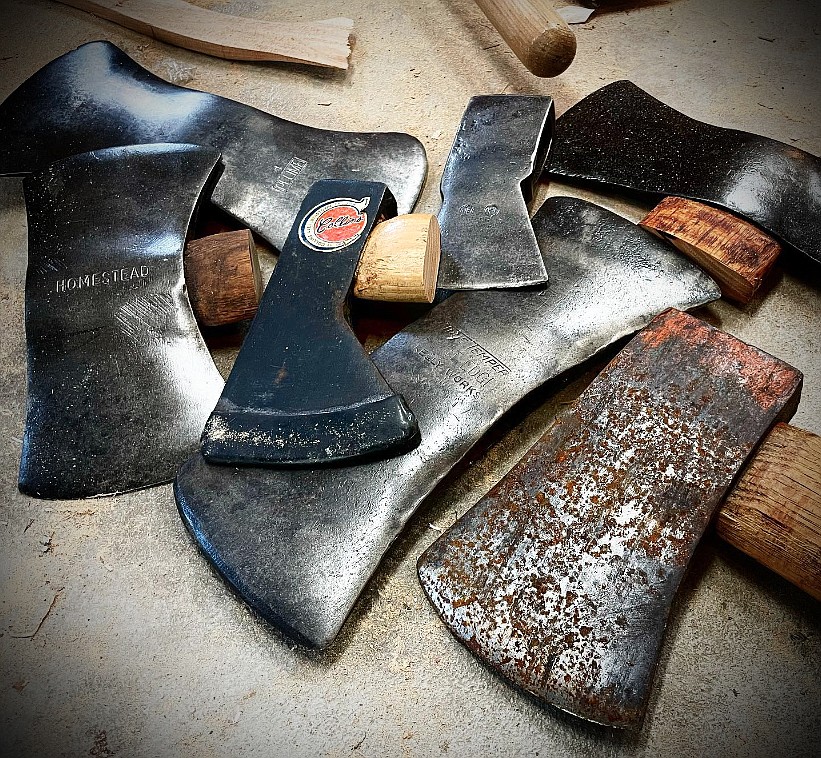 Paul Flannigan of Stumptown Axes is always on the lookout for a good vintage axe to restore. (photo provided)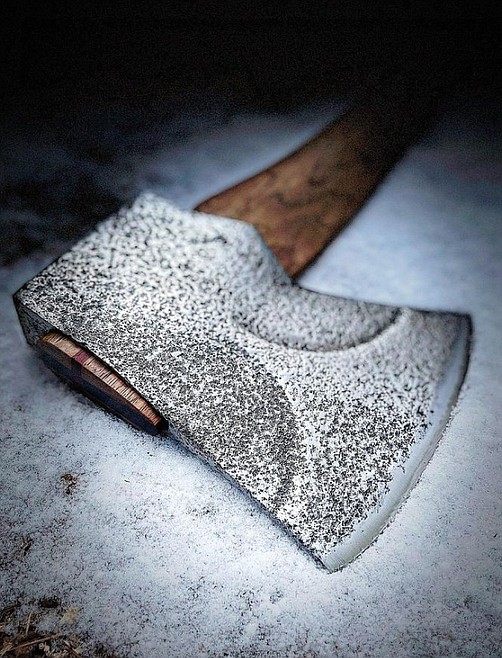 What was once a pitted and rusted hunk of metal is once again a functional axe thanks to Stumptown Axes. (photo provided)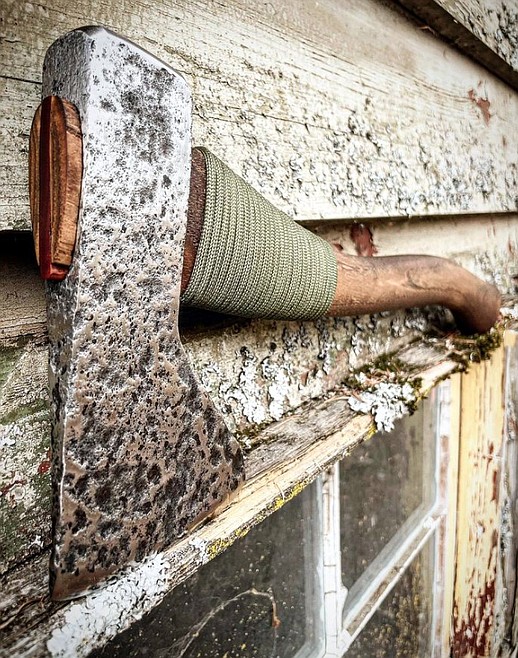 What was once a pitted and rusted hunk of metal is once again a functional axe thanks to Stumptown Axes. (photo provided)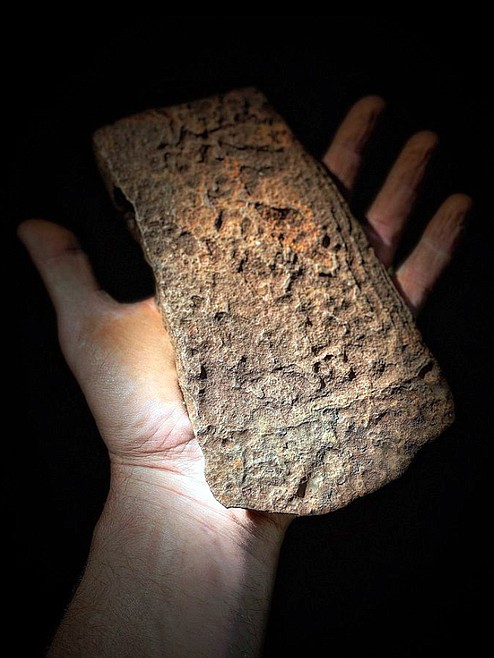 Axes that look to be long past their prime are being made into usable works of art by Paul Flannigan at Stumptown Axes in Whitefish. (photo provided)
Previous
Next
by
JEREMY WEBER
Daily Inter Lake
|
January 22, 2023 12:00 AM
When Paul Flannigan saw a meticulously restored ax a few years ago, he thought to himself "I can do that."
Today, Flannigan's Whitefish-based Stumptown Axes with their vintage heads and well-crafted handles can sell for hundreds, and in some cases thousands, of dollars.
What started as a way to keep himself busy while looking for work has turned into what Flannigan calls a "professional hobby" as he turns corroded and rusted ax heads into beautiful, functional works of art.
"This was something that I really started doing to help me with my mental health and I wound up creating a passion from the chaos in my mind. It was a great creative outlet but turned out to be something I really enjoy doing," Flannigan explained about the origins of his endeavor. "A lot of times these end up being mounted in people's houses, but my axes are always made to be used. Whatever people do with my axes, that is up to them. I just enjoy making them."
The story of what would become Stumptown axes begins in Seattle three years ago. After 11 years running a bicycle shop in Virginia, Flannigan found himself looking for work after he and his wife moved to the Emerald City as part of her job.
When what Flannigan thought would be an easy job search stretched into a months-long ordeal, he found himself battling frustration and a bout of depression.
As a way to protect his mental health during that tough time, Flannigan decided to find a hobby where he could use his hands to make something.
It did not turn out exactly how he expected.
"It would be fair to say that Stumptown Axes started with a sewing machine," Flannigan explained. "I wanted to be able to physically make something and also prove I understood the concepts of marketing. It was while I was struggling with that project that I took notice of an expensive ax someone had restored. I decided I wanted to make one for myself and it just took off from there."
With a rusty old ax head and a hickory board from an area lumber yard, Flannigan set to work.
Happy with his first attempt, Flannigan began refining his process. Soon, his friends took notice.
"I looked at the finished handle of that first ax and thought, 'Wow, that doesn't look horrible,'" he laughed. "I look at it now and realize it was not as great as I thought, but I used it for a while and wound up giving it to a friend."
The first ax took a month to restore. The second took two weeks. By the third one, Flannigan was quite proud of the way they were coming out. Friends started asking about doing some projects for them. Soon, it was friends of his friends asking for axes. It wasn't long until the orders started pouring in.
When Flannigan and his wife decided to make the move to Whitefish, a cursory look at the area's history provided the perfect name for his emerging business — Stumptown Axes.
"There are a lot of people around the country and the world that do this sort of work and a lot have very similar names. I wanted to make sure the name I came up with was unique and the history of the area provided the perfect idea," he said.
Flannigan started his venture with a website, social media accounts and around 30 followers. These days, more than 50,000 followers keep up with his latest creations.
For the past two years, Flannigan has been scouring the area for vintage ax heads for his projects. From finds in antique stores, to auctions, yard sales, barns and even ones dug up out of fields, he is always on the lookout for his next project.
Working from his garage turned workshop, Flannigan continues to hone his skills while enjoying the freedom of working from home.
"I had a storefront forever with my bike shop and I never want to do that again. It's not that I don't like customers, but doing it this way gives me more freedom to work how I like. This way, I don't get people just browsing," he said. "If I am doing a project, it's because someone wants me to do it for them."
Learn More
For those wishing to learn more about Stumptown Axes, Flannigan's latest projects, or possibly unload a pile of rusting old ax heads, visit his website at Stumptownaxes.com or find him on Facebook, Instagram and YouTube.
Recent Headlines
---