ImagineIF Library board trustee expresses interest in removing fair treatment policy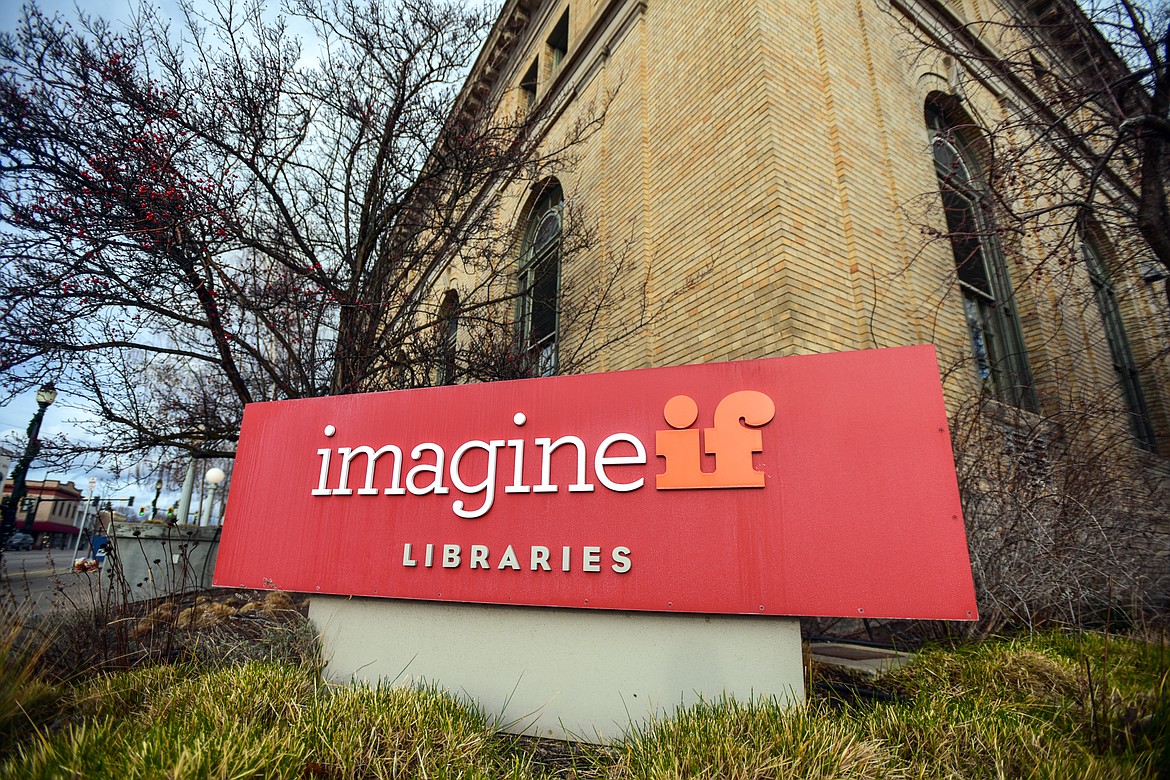 ImagineIF Library in Kalispell on Thursday, Dec. 2. (Casey Kreider/Daily Inter Lake)
Carmen Cuthbertson, a trustee for ImagineIF Libraries, is pushing for the removal of the county library system's fair treatment policy.
Cuthbertson raised the idea at the Board of Trustees' June meeting. There are five parts to ImagineIF's policy, which together declare that the library system should challenge censorship, provide material for all viewpoints and not discriminate against patrons for origin, age, background or views.
Cuthbertson said her biggest issue lies with part three of the policy, which states "Libraries should cooperate with all persons and groups concerned with resisting abridgment of free expression and free access to ideas."
"I think it's telling us that we need to go out there and get into the fray on some of these niche activities of other groups, which is not at all within the scope of our mission and I think would just get us in trouble," Cuthbertson said at the board's June meeting.
That elicited swift opposition from several residents in attendance, though other sections of different policies at ImagineIF reflect similar sentiments, including that the system "champion diversity, inclusion and equality," which is listed as one of its four core values.

Attendee Valeri McGarvey suggested the board instead strengthen the policy by using more concrete language, adding that equal access to library materials and services is a First Amendment right.
"We live in a democracy. This is a public library," McGarvey said. "You trustees have told us and the press that what you really would like to have is a Christian library. Unfortunately, you don't live in that community, where it's just full of white Christian people. There are immigrants in our community, there are black people in our community, there are queer people in our community."
Cuthbertson's interest in striking the policy went public via a note she had written on a list of library policies that were slated for discussion by trustees. Though she indicated she expected to begin work revising the fair treatment policy at the June meeting, other trustees noted that any such proposal would need to go through the body's policy committee first.
Trustee discussion during the June meeting was limited to the policy numbering system, according to Chair Doug Adams.
CUTHBERTSON TOLD the Daily Inter Lake last week that she started comparing ImagineIF's policy manual to other Montana library systems such as Missoula, Billings and Bozeman.
She said she didn't see anything similar to the fair treatment policy — although statements about diversity, inclusion and "the right to read" are mentioned on the libraries' websites and in mission statements, bylaws and collection policies.
She said she believes ImagineIF's fair treatment policy is more aspirational than realistic.
"If you look at the patron code, customer conduct or you look at the meeting room policy, it's like, 'If you want to rent the meeting room, you have to afterwards put the chairs back in the order you found them' … That to me is what a policy is and I just don't see the fair treatment (policy) guiding the staff into any particular action — because it is aspirational, in my opinion," Cuthbertson said.
She said that at the moment the idea to remove the policy is just her opinion. There is not yet an item addressing it on the policy committee's July 5 meeting agenda.
ImagineIF Director Ashley Cummins said at the June meeting that a move to strike a policy would require public notice.
"It's also important in such a major policy shift, it would be similar to the way that you treat your bylaws, where you would need to publish that and have it for public review, and then wait until the next month before making any more action," Cummins said at the time.
Addressing the criticism generated by her proposition to remove the policy, Cuthbertson said people were free to respond as they saw fit.
"I can't predict what other people will do, or how they feel or how passionate they are or what they're actually thinking," Cuthbertson said. "I'm trying to put my thought process out there. I think that's all I can do and be as clear as I can be with how I arrived at whatever suggestions or topics for discussion that I suggest as a board member."
She said once her ideas are out there, it's up to the rest of the board of trustees, along with the public, to weigh in and decide the best course of action.
The ImagineIF Board of Trustees policy committee meeting is July 5 at 11 a.m. in the Kalispell branch's meeting room.
Reporter Taylor Inman can be reached at tinman@dailyinterlake.com.
Recent Headlines
---