Security company buys space in former Kalispell mall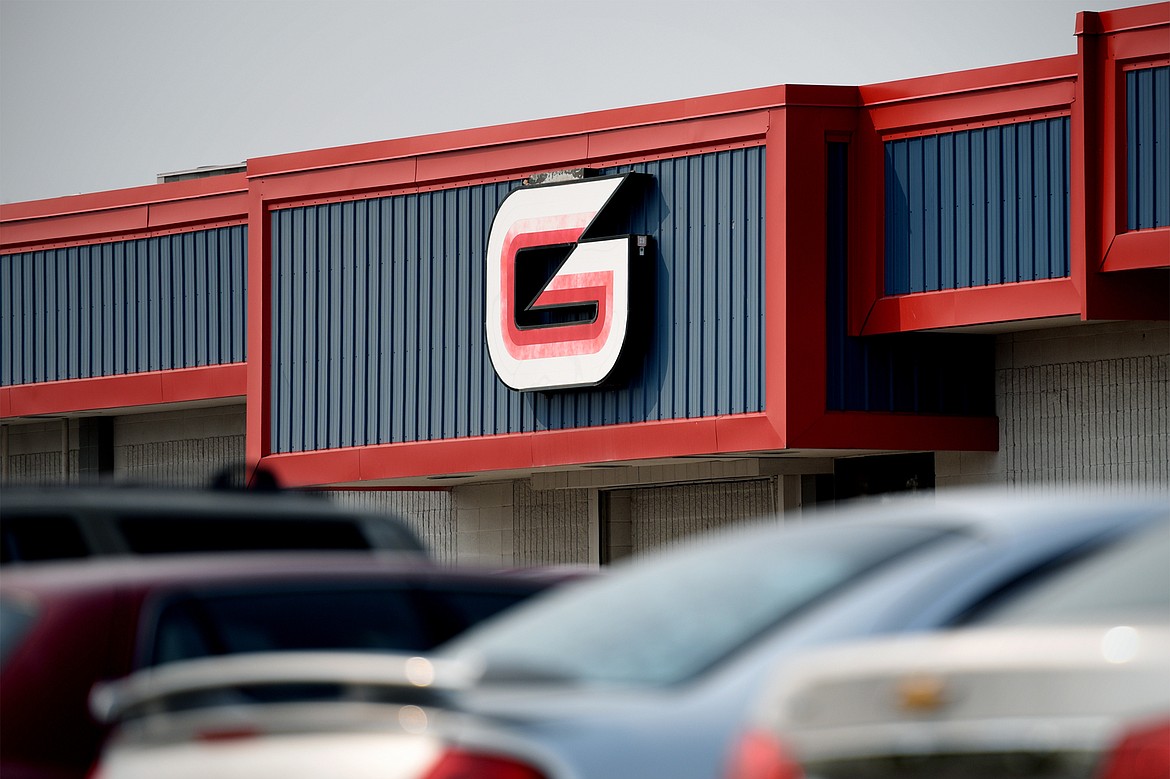 Signage from the former Gateway West Mall, now Gateway Community Center. The ImagineIF Library Board of Trustees pulled back this week from relocating the Kalispell branch to the facility. (Casey Kreider/Daily Inter Lake FILE)
by
ADRIAN KNOWLER
Reporter
|
June 3, 2023 12:00 AM
Evergreen-based company Integrated Security Solutions closed a deal to purchase a 66,000-square-foot section of Gateway Community Center in Kalispell late last month.
The company provides electronic and physical security systems for dams, military bases, and other government and commercial properties. The company's notable contracts include the Hoover and Hungry Horse dams, as well Vandenberg Air Force Base in California.
Officials with the firm, founded in 2001, found the size and location of the former mall property appealing, according to Director of Operations Eddie Wise.
"The new office gives us an opportunity to unite our business and logistics teams under a single roof, as well as provide increased space for our continued growth," Wise wrote in an email. "ISS has been blessed to see continuous growth since its founding and this is just the next step in that journey."
The company may need to undertake renovations on the space to accommodate the logistics department, Wise said, though it already checks several boxes for the firm, including providing plenty of parking, warehouse and meeting space.
Integrated Security Solutions has scheduled a ribbon cutting ceremony for July 26, though the company hopes to finish moving in by July 1. Its Evergreen facility, located at 108 Cooperative Way, is already listed for sale.
The deal was closed for around $2.6 million, according to Christy Cummings Dawson, president of Montana West Economic Development, who handled the sale for the previous owner, the Flathead County Economic Development Authority. The publicly-funded organization was created by the county in 1999 to invest in local economic initiatives, and its first major move was purchasing the former mall property.
Cummings Dawson is excited to see a local business making use of the space, which has sat vacant for about a year since the previous tenant, call center TTEC, moved out.
"It's great that it went to a local business that's doing well and growing, it's good to have that empty space filled with someone who is bringing new business to the area," Cummings Dawson said.
Proceeds from the sale will be used for future economic development goals, according to Cummings Dawson.
THE SALE eliminates the building as an option for the next home of the Kalispell branch of ImagineIF Libraries, which is currently leasing its downtown location from Kalispell Public Schools. Its lease runs through 2033, but library officials have been searching for a suitable new location in earnest since last fall and had been considering the community center.
Although the Flathead County commissioners had favored the former call center location, library trustees had doubts about the building's suitability and location.
"There were so many things that needed to be fixed or improved or renovated [at the Gateway West Community Center location] that the library couldn't afford and that the county would have had to be responsible for," said Trustee Jane Wheeler, a member of the facilities committee.
The commissioners are happy to see the sale to Integrated Security Solutions go through, and are confident that a solution to the library's housing search will be found, according to county spokesperson Kim Grieser.
"The board of commissioners is encouraged by the collaboration with the ImagineIF Board of Trustees and confident that we can work together for a solution that aligns with the public's best interests and needs," Grieser wrote by email.
Reporter Adrian Knowler can be reached at 758-4407 or aknowler@dailyinterlake.com.
Recent Headlines
---