Bigfork Library Project budget doubles after reevaluation of construction cost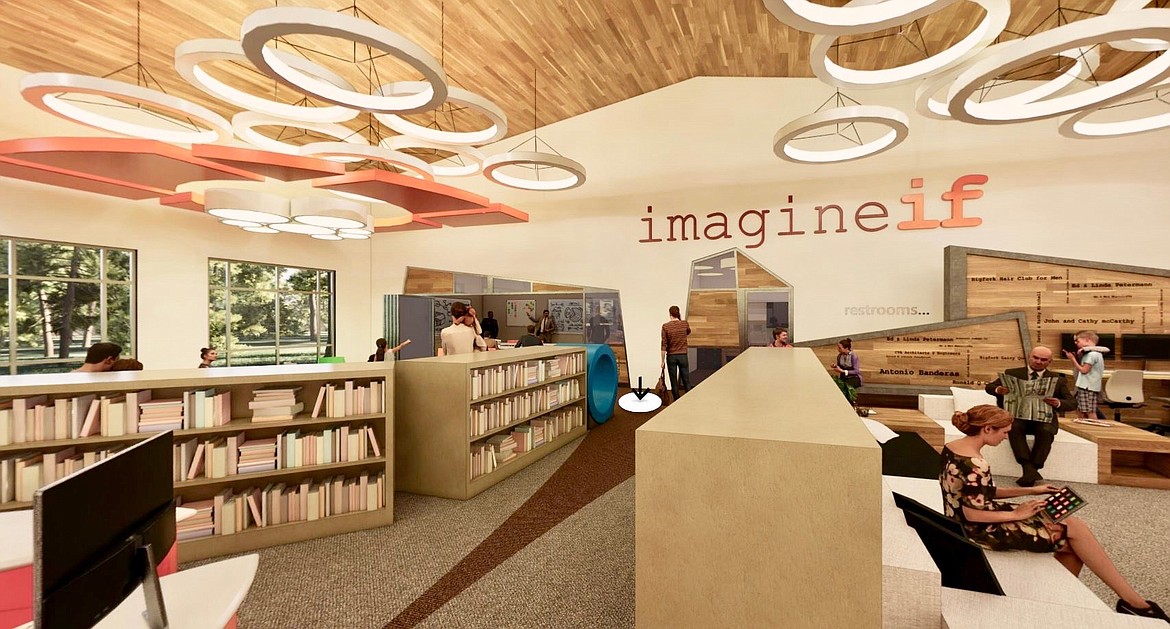 A virtual reality tour shows the inside of the planned new Bigfork library building.
The budget to renovate a new home for the Bigfork branch of ImagineIF Libraries has grown to double its original 2018 price tag after a reevaluation of estimated building costs.
Board member Kelli Higgins of the ImagineIF Foundation, a nonprofit that supports the county library system, told the ImagineIF Board of Trustees on June 22 that her organization had raised $1.2 million for the project. At the same time, Higgins said the new budget for the effort had come in at $3.2 million.
The project's architectural firm, Cushing-Terrell, looked at updated construction costs in May, anticipating possible increases owing to inflation.
Higgins said the organization had chosen Martel as their contractor and that construction is still expected to begin this fall after the group raises at least $2.5 million.
Higgins told trustees the foundation is re-entering the quiet fundraising phase for gifts of $250,000 or more. She said the nonprofit also submitted an application for acceptance into the Great Fish Challenge, an annual fundraising campaign hosted by the Whitefish Community Foundation.
Last summer, the Whitefish Community Foundation blocked the foundation from participating in the Great Fish Challenge, citing donor frustrations over the loss of $30,000 in state funding that the ImagineIF Board of Trustees forgoed when they hired a director without a master's degree.
At the request of foundation board members, Higgins asked if the ImagineIF Board of Trustees' facilities committee would help research and secure grants for the Bigfork library project.

When the foundation purchased the Ark Building from the Bethany Lutheran Church in 2018, the estimated cost for the project came in at $1.6 million. The beginning of the pandemic in 2020 — coupled with hesitations about the project expressed by county commissioners — left fundraising efforts adrift.
Higgins' update came as efforts to secure a new home for the Kalispell branch have consumed much of the discussion surrounding the library system's facilities. While those at the foundation are excited about helping with that project, Higgins said, they ask that trustees put the emphasis on Bigfork.
For more information about the Bigfork Library Project, go to the foundation's website at imagineiflibraryfoundation.org/newbigforklibrary
Reporter Taylor Inman can be reached at 406-758-4433 or by emailing tinman@dailyinterlake.com.
Support local journalism — subscribe to the Daily Inter Lake today.
Recent Headlines
---