Letters to the editor March 13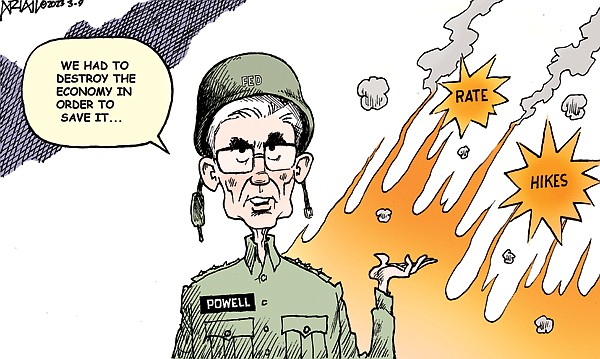 |
March 13, 2023 12:00 AM
Horse slaughter report
As a Montana resident and state director for a nonprofit focused on animal wellness, I was horrified to read a new comprehensive report on horse slaughter that largely ties into our great state.
The report includes a graphic and detailed view of what is actually happening to our American horses that are being hauled off to slaughterhouses on foreign land to be packaged as meat for non-Americans to eat.
The report focuses on auctions in Montana and other states that are especially cruel to horses.
Billings holds one of the largest slaughter horse sales in the country. After the Montana sale, the slaughter horses are seen put into pens where they stay overnight, without access to shelter, even in the harsh Montana winter months. It is the kill buyer's responsibility how and how many horses he loads into his trailer, and there is no oversight by the auction. There are severely overloaded trailers and excessive force being used (slamming gates on the horse, beating, hitting over the head with a stick, poking) to get the animals into the trailer, the report documents.
This report, which was jointly done by Animal Wellness Action, Center for a Humane Economy and Animals' Angels.
Due to regulations, our horses are held for six months at a feedlot in Canada, where investigators show our horses kept in pens without any medical care or protection in minus 30 degrees Fahrenheit. We see dead newborn foals frozen to the ground and mares standing over them.
We have humane euthanasia at home for our horses that have served us well, or adoption to new families. Why keep such a revolting industry on life support when we have much better choices that afford equines the dignity and respect they deserve?
— Carolyn Hall, Whitefish
Innovative solutions
Homelessness is a challenging issue.
When there was a day center everyone was better off. People had a place to be off the streets, out of the elements. Referrals to needed services were available. Bathrooms were available. There were even snacks.
Let's be proactive. Let's cooperate and coordinate to maintain a day center. City and county working together can get funding caring individuals can not. Let your legislators know we need increased mental health services and addiction treatment options. Creative answers to low-income housing are needed.
Adversely, we can continue to call names and trade blame in game of whack a mole. Beneficially, we will work together for innovative solutions our homeless problems.
— Bradford Fenchak, Kalispell
Spreading like weeds
I am an eighth-grader with multiple dispensaries surrounding my home and school. Have you ever looked around and wondered, "Is this really what we want our future generations to live with?"
Because I have. I think about it every day. It's no secret that Montana sells an unnecessary amount of drugs at various dispensaries. These have been spreading like weeds. The future of our generations to come depends on our environment, and if our environment is filled with addictive and harmful drugs, then all we are doing is setting them up for failure and misery.
So before we dig a hole too deep for our kids to get out of, we can start filling it in by decreasing the amount of dispensaries we have in each town. I chose to write this letter not only to try to protect future generations, but to resurrect ours.
— Anna Bain, Lakeside
Recent Headlines
---