Kalispell superintendent offered top job at Missoula schools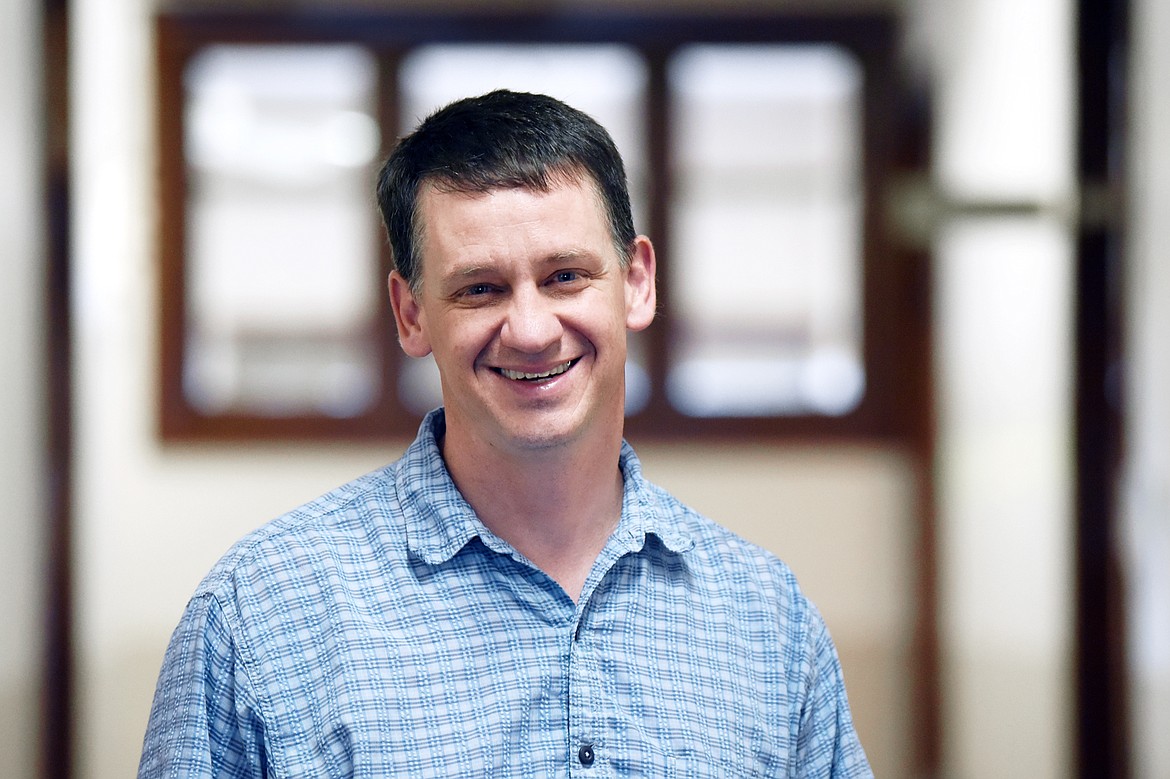 Kalispell Public Schools superintendent Micah Hill at the district offices in Kalispell on Wednesday, July 15, 2020. (Casey Kreider/Daily Inter Lake)
by
HILARY MATHESON
Daily Inter Lake
|
March 15, 2023 9:00 AM
Kalispell Public Schools Superintendent Micah Hill has been offered a position as superintendent of Missoula County Public Schools.
The Missoula County Public Schools Board of Trustees were unanimous in their decision to offer the position to Hill at a Tuesday meeting, pending a successful contract negotiation.
Hill interviewed with Missoula trustees for the position March 7 and met with administrators, students, staff and residents. The board reviewed comments collected at these meet-and-greet sessions before voting to offer the position to Hill effective July 1, 2023.
Hill is currently in his third year as superintendent of Kalispell Public Schools, stepping into the position at the height of the Covid-19 pandemic in 2020 when safely reopening schools took precedence.
"Leading the district in navigating something that had never been experienced before — and doing it in a way that protected student and staff safety — but also recognizing there were challenges and opinions on all sides, was one accomplishment," Hill told the Inter Lake on Wednesday. "It was a very tumultuous time, but I can't take all the credit for that. It was a group effort of our community, health leaders, our staff, who showed up every day. I would say that was a big part of it."
Hill also noted the district's strategic planning efforts and "having a vision for what education can be," as areas he was proud to be part of at Kalispell schools.
"That work is not done yet. The right people are in place to carry that forward," Hill said.
Hill previously served as principal and assistant principal at Glacier High School. He also held positions as a dean of students and activities director, and as an English teacher.
Kalispell Public Schools board chair Sue Corrigan said she is sad to see Hill leave after working in the district for 22 years.
"I knew Micah when he taught English at Flathead High School. I watched him grow into the leader of our school district. It's sad, especially at this time when we have all these exciting things going on," Corrigan said, such as the transformational learning initiative and start of long-range facility planning, to name a couple.
"We wish him the best. I know he'll be awesome at Missoula. He will be missed."
RUSS LOGE is serving as interim superintendent of Missoula public schools until he retires June 30. Missoula's superintendent search began in 2022 after the previous Superintendent Rob Watson resigned to take a position as the executive director of the School Administrators of Montana.
Hill was the only person scheduled to be interviewed in a second round of interviews the Missoula district held for the superintendent position. In the first round, three finalists were interviewed but were ultimately passed over.
Factoring in Hill's decision to take the new position was to be closer to his adult children in Missoula.
"I think people may not be aware that making a decision like this really comes with mixed emotions. I don't always get to be the decider of timing for these things," Hill said. "I've been in the district for 22 years. That's a long time. A district that has been good to our family. A district that has educated our children and given them so many opportunities," Hill said about Kalispell schools. "It's definitely bittersweet."
HILL'S CONTRACT with Kalispell ends in June. In preparation of Hill's potential resignation, the Kalispell school board went over a tentative timeline to search for his replacement March 8. Under the tentative timeline, trustees are looking at hiring a search firm to coordinate the superintendent search and post the position March 22, closing it April 11. Trustees would select a candidate April 18 and select a finalist May 2, according to the timeline draft.
During the search process trustees are also proposing to survey school district stakeholders on qualities they would like to see in a superintendent followed by engaging with a focus group.
"One thing we didn't want to skimp on was community involvement. One of our goals [as a board] is to strengthen community engagement," Corrigan said.
Corrigan voiced concern about filling the position by May due to the number of superintendent vacancies in Montana's public school districts. According to the School Administrators of Montana, there are 16 superintendent vacancies, which includes Columbia Falls School District, whose superintendent, Dave Wick, announced his retirement in February.
"The important thing is we want the right person in this job so the timeline may not work out," Corrigan said. "We do have options. We're not opposed to having an interim superintendent. We have a strong staff right now at the central office. I know we can continue with the excellence we have in the valley."
Corrigan said the district will continue the work that began under Hill's tenure such as the transformational learning initiative and long-range facility planning process.
This also includes an ongoing investigation into hazing and sexual assault allegations that occurred during the 2021-22 school year involving the Glacier High School wrestling team if it is not completed when Hill leaves the position.
"It's not done, but our Title IX coordinator and law enforcement is in the middle of the investigation and if they determine a pattern of bullying and hazing we will put protocols in place to prevent it from happening again because we can't tolerate hazing or bullying anywhere in our district," Corrigan said. "One good thing to come out of this is our eyes have been opened so everybody knows we're watching and we have to keep our kids in line and keep our kids safe."
Reporter Hilary Matheson may be reached at 758-4431 or hmatheson@dailyinterlake.com.
Recent Headlines
---