Revamped Providence House will focus on youth substance abuse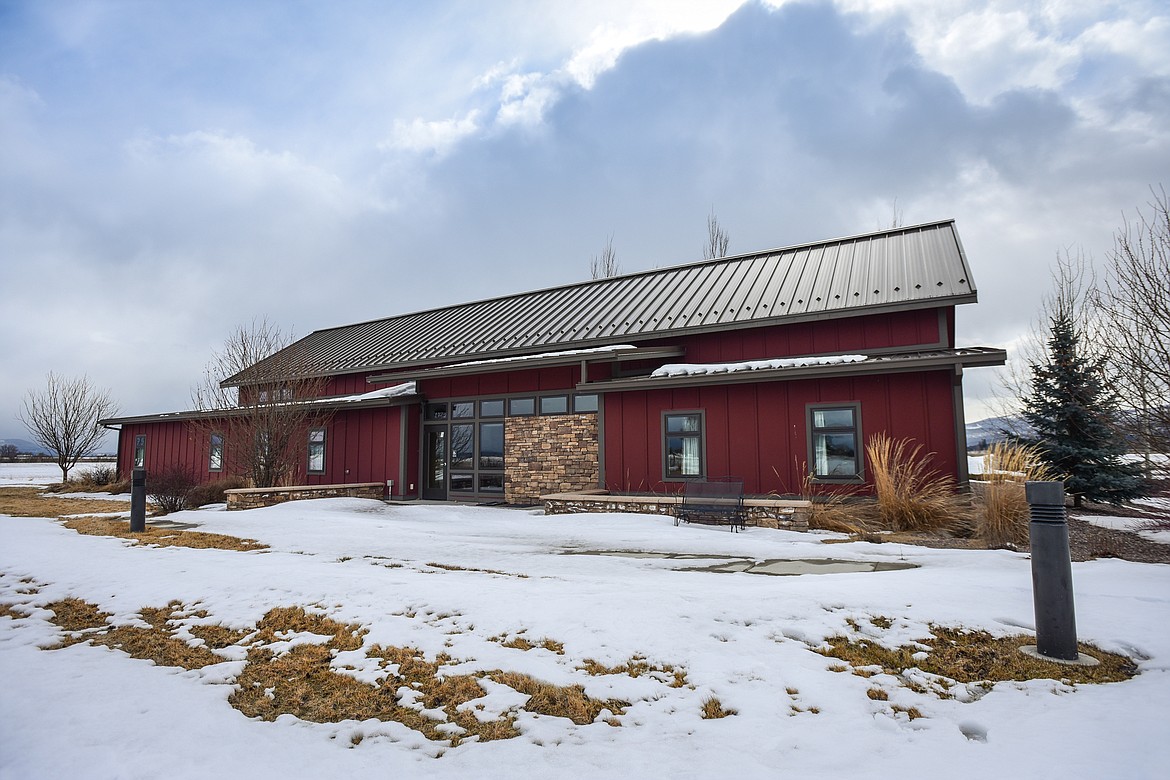 The Providence Home building on Wednesday, March 15. (Casey Kreider/Daily Inter Lake)
by
TAYLOR INMAN
Daily Inter Lake
|
March 19, 2023 12:00 AM
People as young in age as 13 can undergo treatment for substance abuse issues at the Providence Home in Kalispell when it reopens this spring.
Providence Home was previously a therapeutic group home from 2015 through 2022, similar to other facilities run by Helena-based health-care nonprofit Intermountain. It closed its doors last year owing to staffing shortages.
Intermountain Director of Marketing and Communications Erin Benedict said nonprofit officials spent the next year determining how best to serve the area when the facility reopened. After looking at data from recent state and local surveys, addressing addiction among young people emerged as a priority, she said.
"This is something we're seeing as a really great need, not just in that area but all across Montana," Benedict said.
The 2021 Flathead County Health Assessment ranked substance abuse as the No. 2 issue in the community based on feedback on the prioritization of health needs in the region. And in the Office of Public Instruction's 2021 Youth Risk Behavior Survey, 30% of Flathead County students reported drinking in the previous 30 days.
The center offers eight beds to serve adolescents between the ages of 13 and 18. Benedict said a typical stay can range from 28 to 45 days. She said there are other facilities in Montana that cater to young people suffering from addiction, but Providence Home accepts Medicaid where other providers do not.
She said the patients at Providence Home will be treated using a developmental relational model.
"So what that does is address where that person is at developmentally, to address what is going on in their life or what was a disruption in their early childhood that is leading to these behaviors. And then treating the substance abuse in relation to what those disruptions are and what that underlying problem is for them," Benedict said.
Intermountain Clinical Director Tracie Dahl said while other rehab programs focus on behavior, healthcare providers at Providence Home will help patients find the source of their trauma.
"If we look at substance use as just another maladaptive coping strategy being used by adolescents to manage their symptoms of depression, anxiety, disrupted attachment and trauma experience, we can then understand the impact that the use of the Intermountain model can have to effect change in the lives of children and families and provide hope and healing for our communities," Dahl said.
When Providence Home was a group therapy home it was managed by Intermountain, as it was similar to their other residential facilities, like one for children ages four to 13 in Helena. As a rehab facility, it will be managed by the Intermountain parent company, Intermountain Deaconess Children's Services, which also offers a variety of other therapeutic services at various locations throughout the state.
Benedict said Providence Home is set to open sometime this spring. They are currently hiring for the facility, anyone interested can find job postings at intermountain.org. She said anyone wishing to make a patient referral can call their main phone line: 406-442-7920.

Reporter Taylor Inman can be reached at tinman@dailyinterlake.com.
Recent Headlines
---