Suspect in barricade situation threw knife, strangled girlfriend, court docs say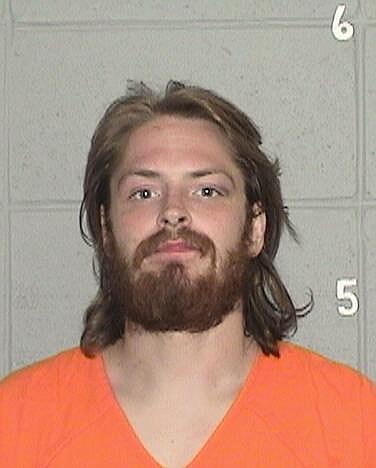 Trevor Allen Berggren. (Photo courtesy the Flathead County Sheriff's Office)
Authorities alleged in newly filed court documents that the suspect arrested following a weekend standoff in Kalispell involving the regional SWAT team threw a knife at his victim before strangling her.
Kalispell Police officers took Trevor Allen Berggren, 28, into custody following a late night call to a reported disturbance at an apartment on Glenwood Drive on Sept. 23. Facing felony counts of assault with a weapon and strangulation of a partner or family member, Berggren remains in the county jail with bail set at $150,000.
He is expected to appear before Judge Amy Eddy for his arraignment in Flathead County District Court on Oct. 5.
Officers spoke with the victim, Berggren's girlfriend, after arriving at the apartment about 11:40 p.m., court documents said. She accused Berggren of threatening to kill her before throwing a knife at her and ultimately strangling her, according to court documents.
She also told officers that Berggren pledged to kill her if she contacted the authorities.
When Berggren refused to surrender to authorities, officials brought in the Northwest Montana Regional SWAT team and the Kalispell Police Department Special Response Team, who removed him from the apartment, court documents said.
In a press release issued Sept. 25, officials said the incident remained under investigation and urged anyone with information about the disturbance to contact Kalispell Police officer Cory Clarke at 406-758-7780.
If convicted, Berggren faces up to 20 years in Montana State Prison for assault with a weapon and a maximum of five years behind bars for the strangulation charge. Both carry a maximum fine of $50,000.
News Editor Derrick Perkins can be reached at 758-4430 or dperkins@dailyinterlake.com.
Recent Headlines
---