Bryan D. Wilhelm, 57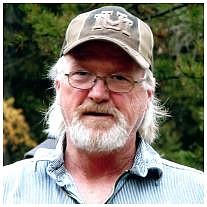 |
December 28, 2016 8:38 PM
Bryan D. Wilhelm, 57, died Dec. 20, 2016, at his home in Whitefish.
He was born Jan. 11, 1959, in Kalispell to Joseph and Eleanor Wilhelm.
Bryan was a loving father, son, brother, grandpa and uncle. He spent most of his days in the woods or over the road as a truck driver, logger and equipment operator. He was an avid hunter and fisherman and always loved to have a good time. He was a devoted Cowboys fan and loved golf and boxing. At home he loved to play Xbox with his three kids and watch country Westerns.
Bryan loved to play golf and played pro-amateur tournaments around the valley. Bryan also was a devoted Golden Gloves boxer. He was also an active member of the Moose Lodge.
He is survived by his mother Eleanor, sister Vickey Stickney, brother Donny Wilhelm, and their spouses; sons, Brandon Wilhelm, Caleb Wilhelm and Beau Wilhelm; and nieces and nephews, Chris and Mandy Stickney, Jerimiah and Josh Wilhelm. He had two grandchildren and five great-nieces and -nephews.
A memorial service will be held at 1 p.m. on Thursday, Dec. 29, at Johnson-Gloschat Funeral Home with a burial to follow at Glacier Memorial Gardens. There will be a reception held at the Kailspell Eagles Club following the burial services.
Johnson-Gloschat Funeral Home is caring for the Wilhelm family.
Recent Headlines
---