Miller and Mack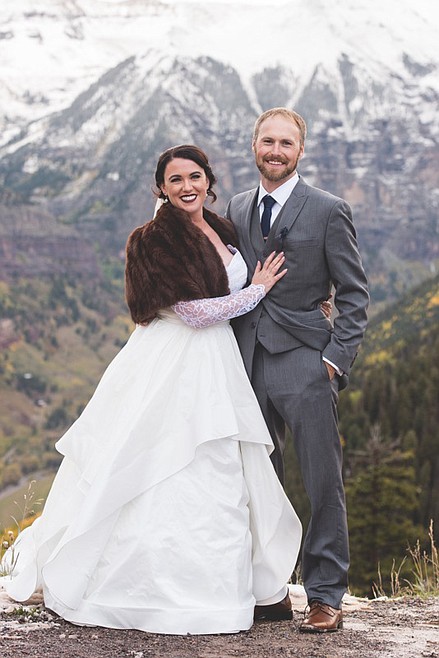 |
October 15, 2017 4:00 AM
Clare Elizabeth Miller and Spencer Austin Mack were married Sept. 23 at St. Patrick's Catholic Church in Telluride, Colorado.
The bride is the daughter of Laurie and Marty Miller of Whitefish.
The bridegroom is the son of Amy Mack of Kalamazoo, Michigan, and George Mack of Telluride.
Maid of honor was Anne Miller, the bride's sister.
Best Man was Justin Jager of Austin, Texas.
The bride is a graduate of Harvard University and the University of Colorado School of Law.
The groom is a graduate of Western Michigan University and is pursuing a Master of Arts in Education degree at the University of Denver.
The couple reside in Louisville, Colorado.
Recent Headlines
---