Popular summer market open year-round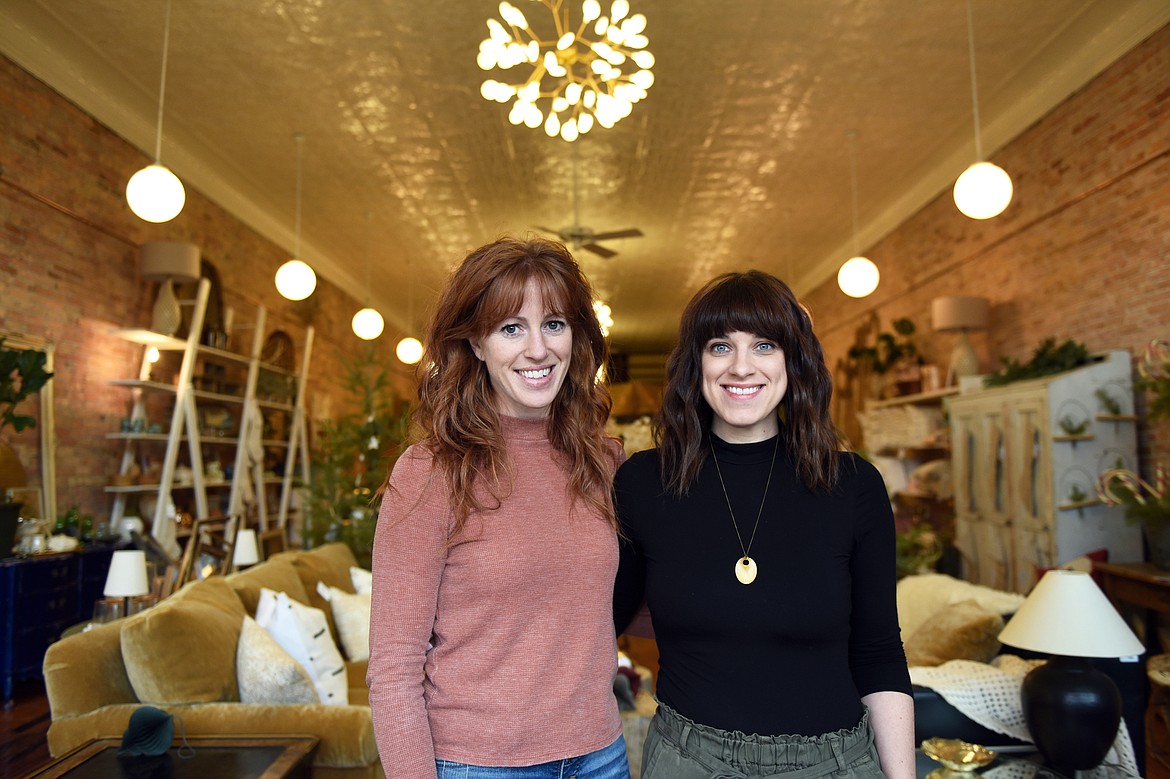 Co-owners Vanessa Pleasants, left, and Jana Roach at Honey Home & Design, 136 S. Main St., in Kalispell on Wednesday, Dec. 4. (Casey Kreider photos/Daily Inter Lake)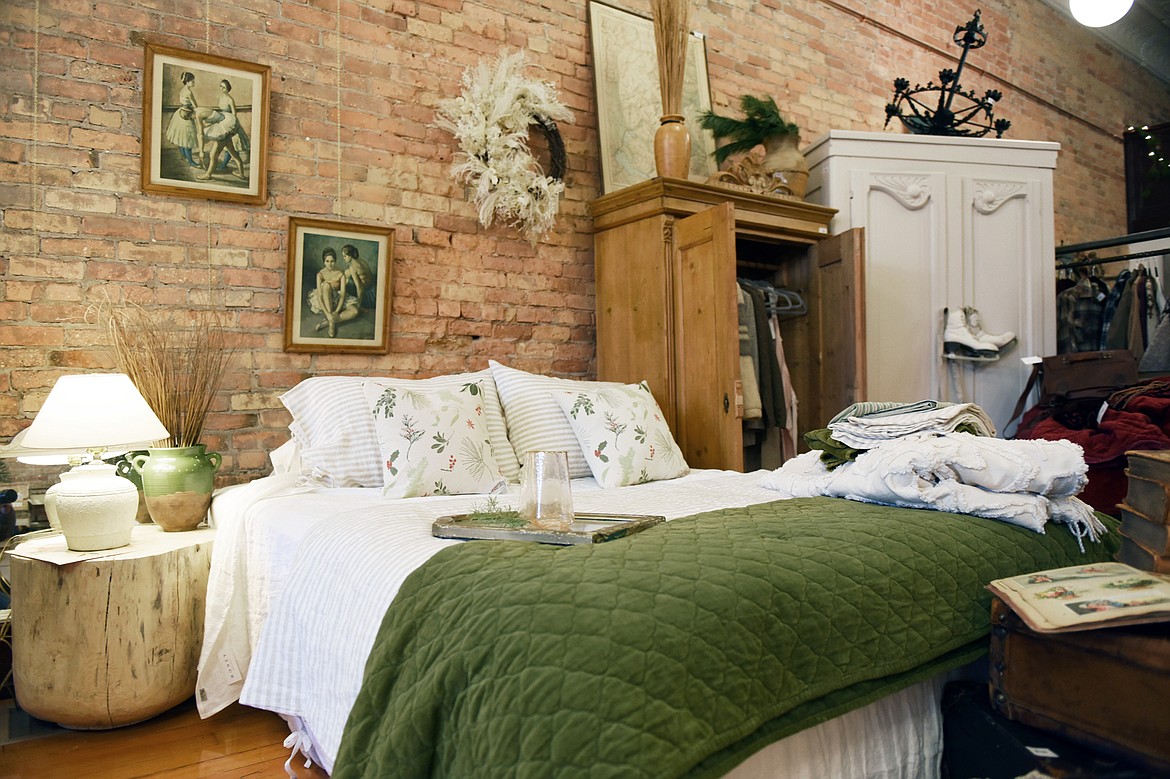 Interior of Honey Home & Design, specializing in home decor, furniture and interior design services, in Kalispell on Wednesday, Dec. 4. (Casey Kreider/Daily Inter Lake)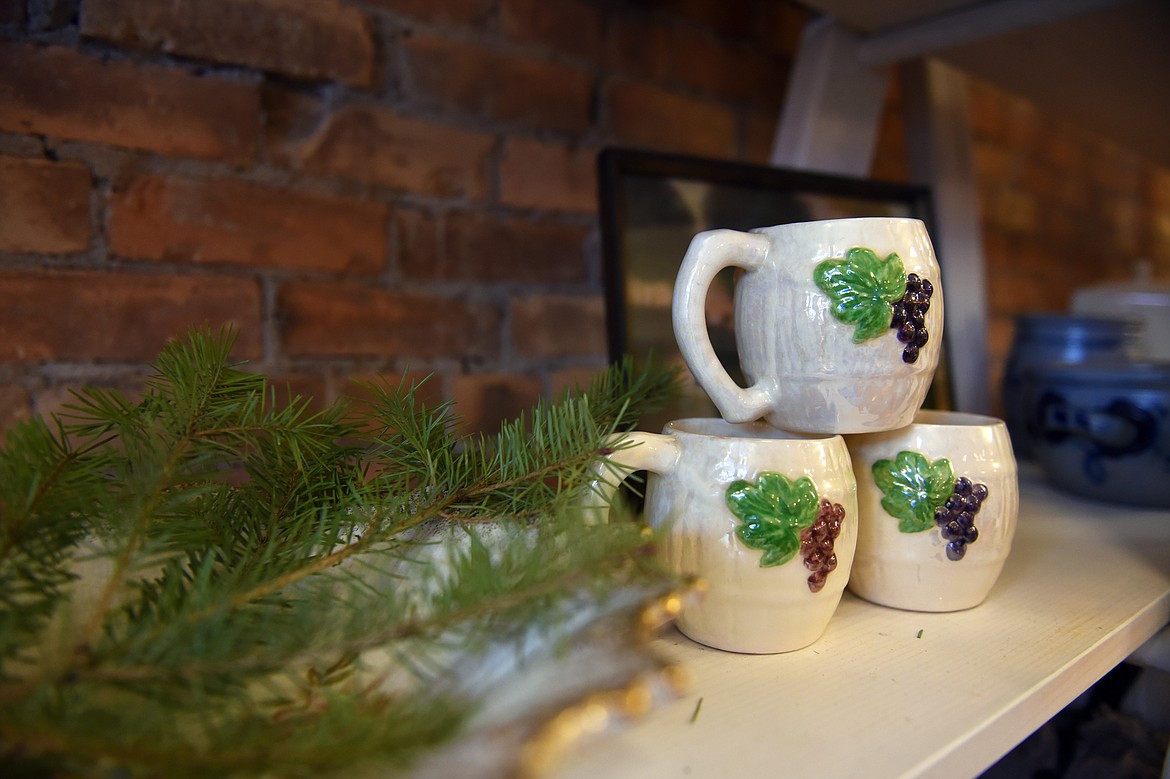 Honey Home & Design in downtown Kalispell features home decor, furniture and interior design services. (Casey Kreider/Daily Inter Lake)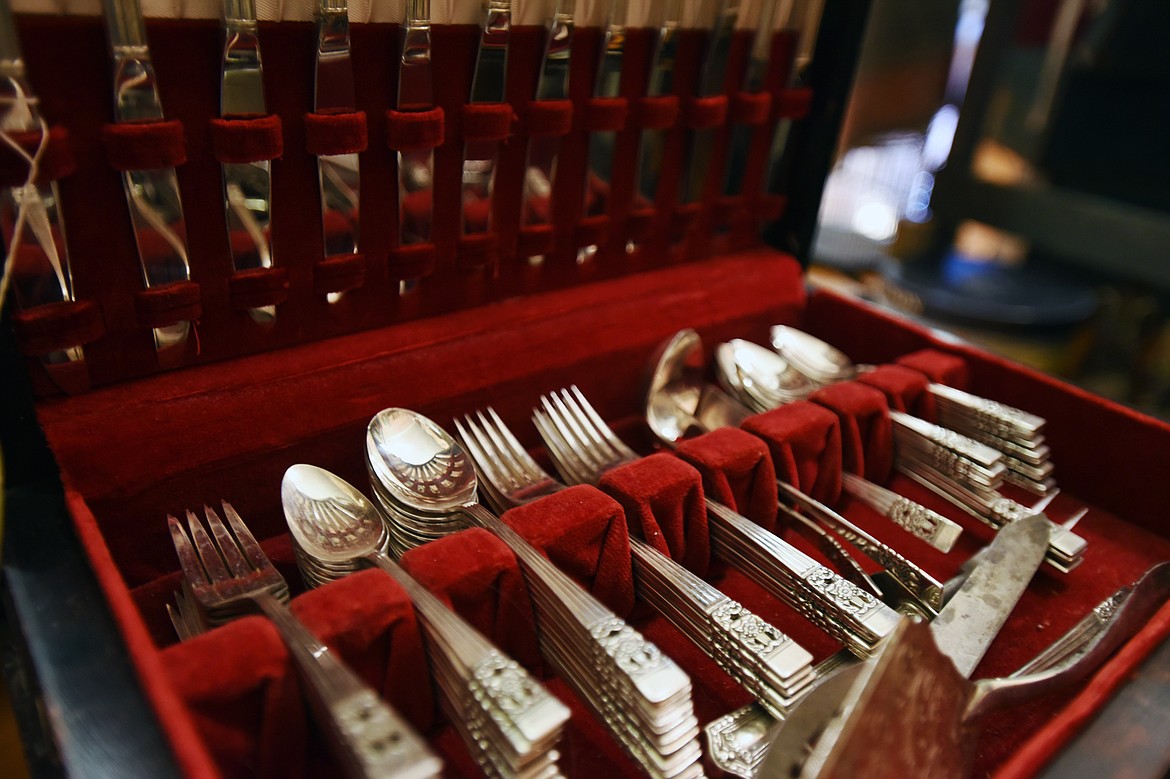 A set of silver-plated silverware at Honey Home & Design in Kalispell on Wednesday, Dec. 4. (Casey Kreider/Daily Inter Lake)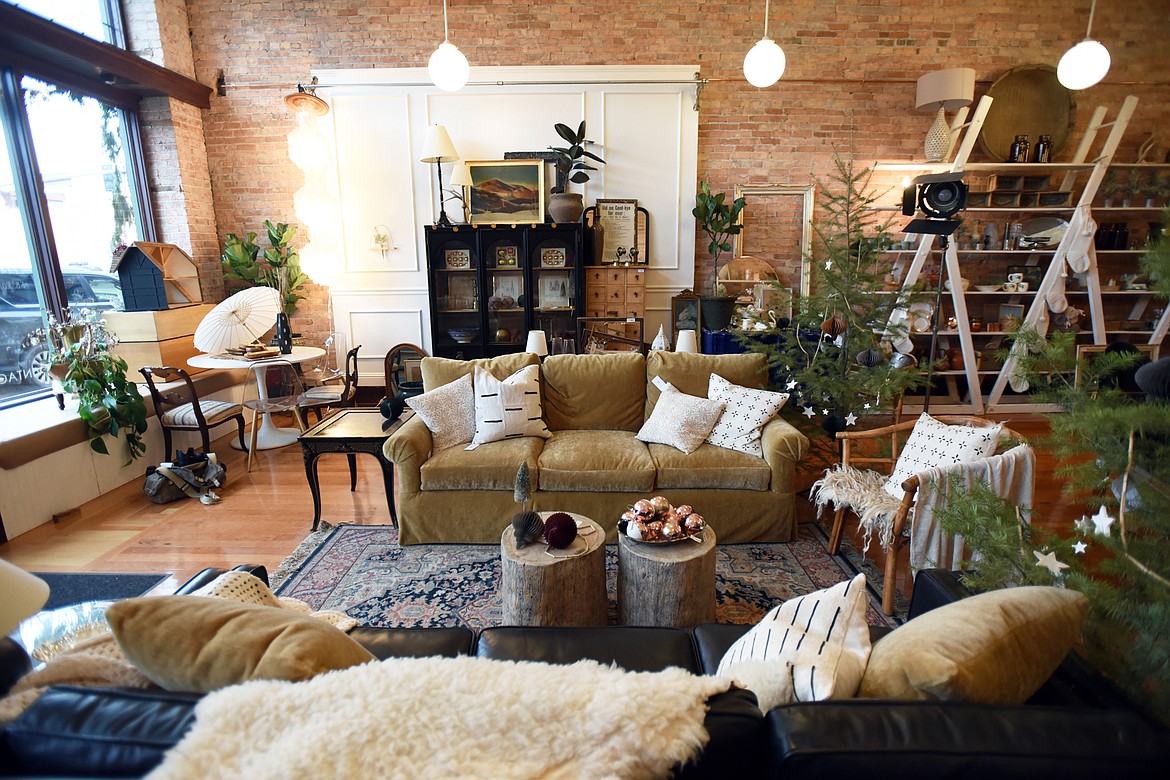 Honey Home and Design on Main Street in downtown Kalispell specializes in home decor, furniture and interior design services.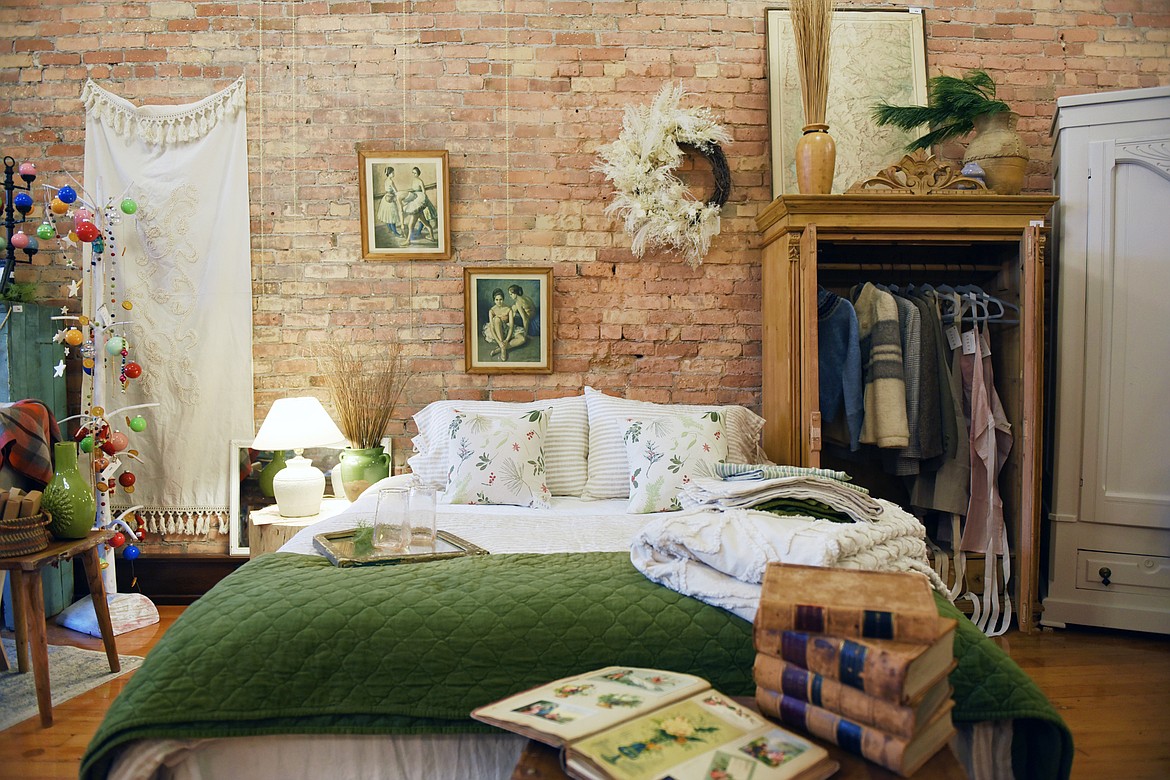 Interior of Honey Home & Design, specializing in home decor, furniture and interior design services, in Kalispell on Wednesday, Dec. 4.
Previous
Next
by
Bret Anne Serbin Daily Inter Lake
|
December 8, 2019 4:00 AM
The team behind The Market Beautiful is putting down roots in downtown Kalispell.
Jana Roach and Vanessa Pleasants opened Honey Home and Design on Main Street on Nov. 9 to provide a year-round source for the products market-goers know and love.
"It's kind of an extension of that," Roach said. But she emphasized she and Pleasants also want their new home décor store to develop its own identity.
The new store features a variety of new and vintage items, including furniture, pillows, jewelry, clothing, mugs and holiday decorations. It's a far cry from the Somers garage sale that launched the business 10 years ago.
From these humble beginnings, the enterprise quickly grew into a traveling market spanning numerous states. Roach and Pleasants, who are not interior designers by training, were amazed to find themselves traveling across the country for markets and buying trips in places such as Texas, California and Mississippi. "We had them all over," Roach recalled.
This fall, the Kalispell-based pair felt the need to refine their focus. "We decided to stick with the ones we love," Roach said.
They concentrated their business in Kalispell, although they still run one additional market in Salt Lake City. "It was kind of a natural progression," Roach observed.
But she insisted the brick-and-mortar store won't take the place of their seasonal markets at the Flathead County Fairgrounds and Big Mountain Ranch in Whitefish. "We love them. We'll never stop doing them," she promised.
Honey Home and Design instead gives them the opportunity to offer special home-good products to local customers throughout the year. "We really wanted to bring something unique that fits a need downtown," Roach said.
She described their inventory as "a mix of old and new that's comfortable and affordable."
"It's important to us to bring in brands and products we're just 100% sold on," she stressed.
They carry modern products such as an all-natural deodorant and one-of-a-kind vintage pieces like dressers and tables. "There's a lot of work behind getting those vintage pieces in here," Roach said.
The entire operation is run by the two women and their families; Pleasants' mother helps out in the store, and their husbands help with the heavy lifting and decorations like the handmade wooden sign above the entrance.
Although the store has only been open for a month, the small Honey team is already making changes.
"We want to keep it fresh," Roach explained. "We have new items weekly." They also rearrange their layout regularly to give customers a new perspective.
While customers can expect a lot of changes in the Honey assortment to keep things fresh, the owners also hope to add permanent lighting and furniture lines in the next few months. They will eventually add an online store as well, but they said the initial response has kept them focused on the store itself.
"There have been no bad days," Roach reported. "We've felt so welcomed by everyone."
"We are in love with downtown Kalispell," she added. "We want to see it revitalized and lively again."
Honey Home and Design is located at 136 Main Street. Their hours are 10 a.m. to 5:30 p.m., Tuesday through Saturday. The best way to keep up with the store is on Instagram, @hellohoneyhome.
Reporter Bret Anne Serbin may be reached at bserbin@dailyinterlake.com or 758-4459.
---