Historic Holland Lake Lodge up for sale
Holland Lake Lodge is pictured at dusk. The property includes 10.53 acres and is surrounded by water on three sides. (Courtesy of Christian Wohlfeil)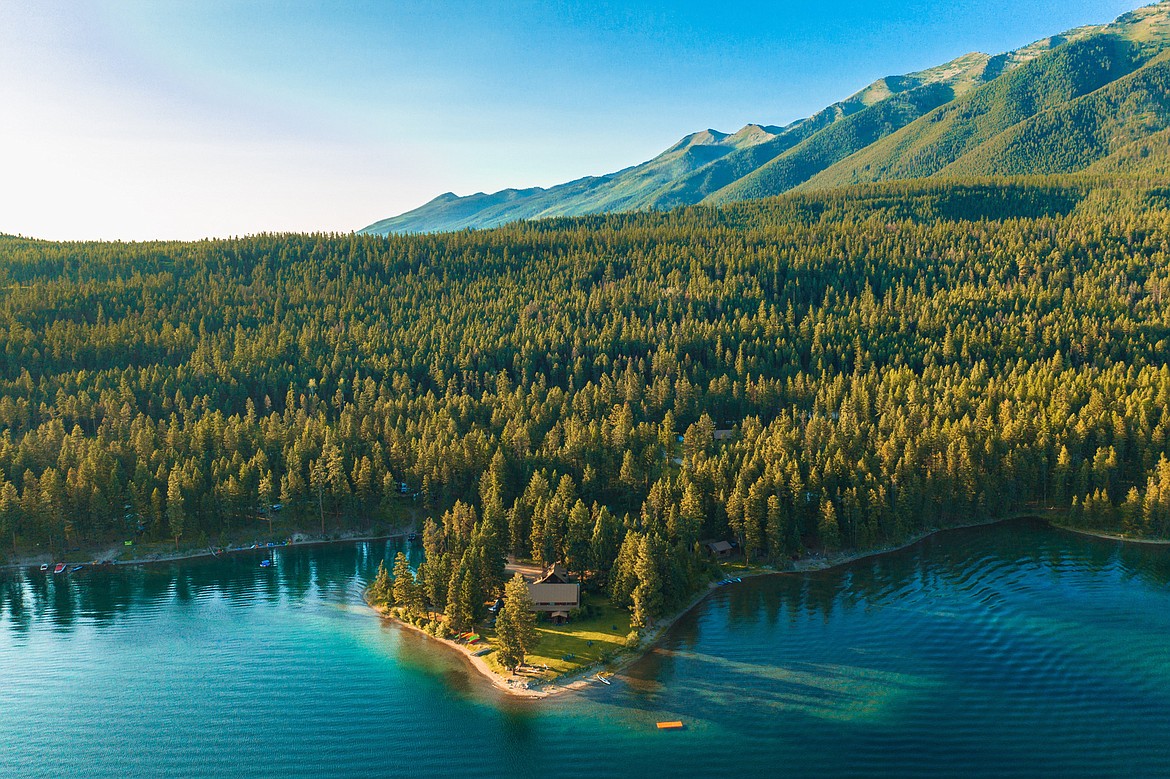 The main lodge building of Holland Lake Lodge is 4,600 square feet and includes nine guest rooms. (Courtesy of Travis Kauffman)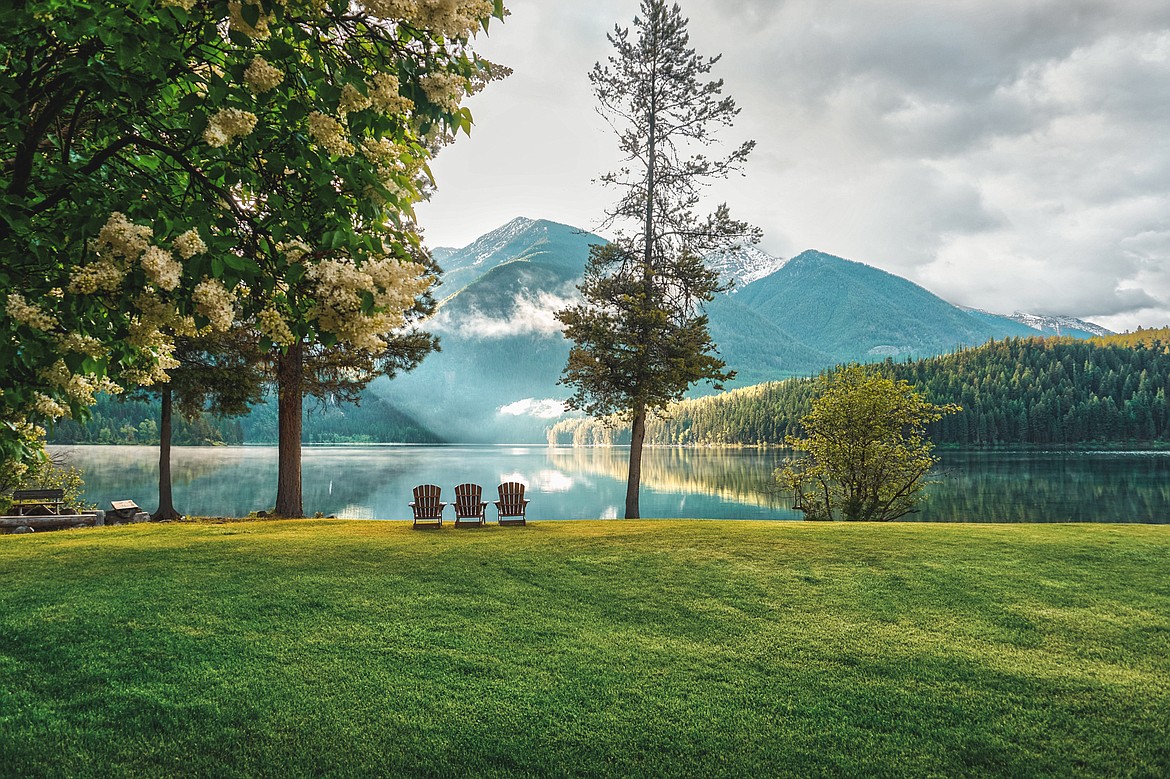 Holland Lake sits between the Swan and Mission mountain ranges. (Courtesy of Travis Kauffman)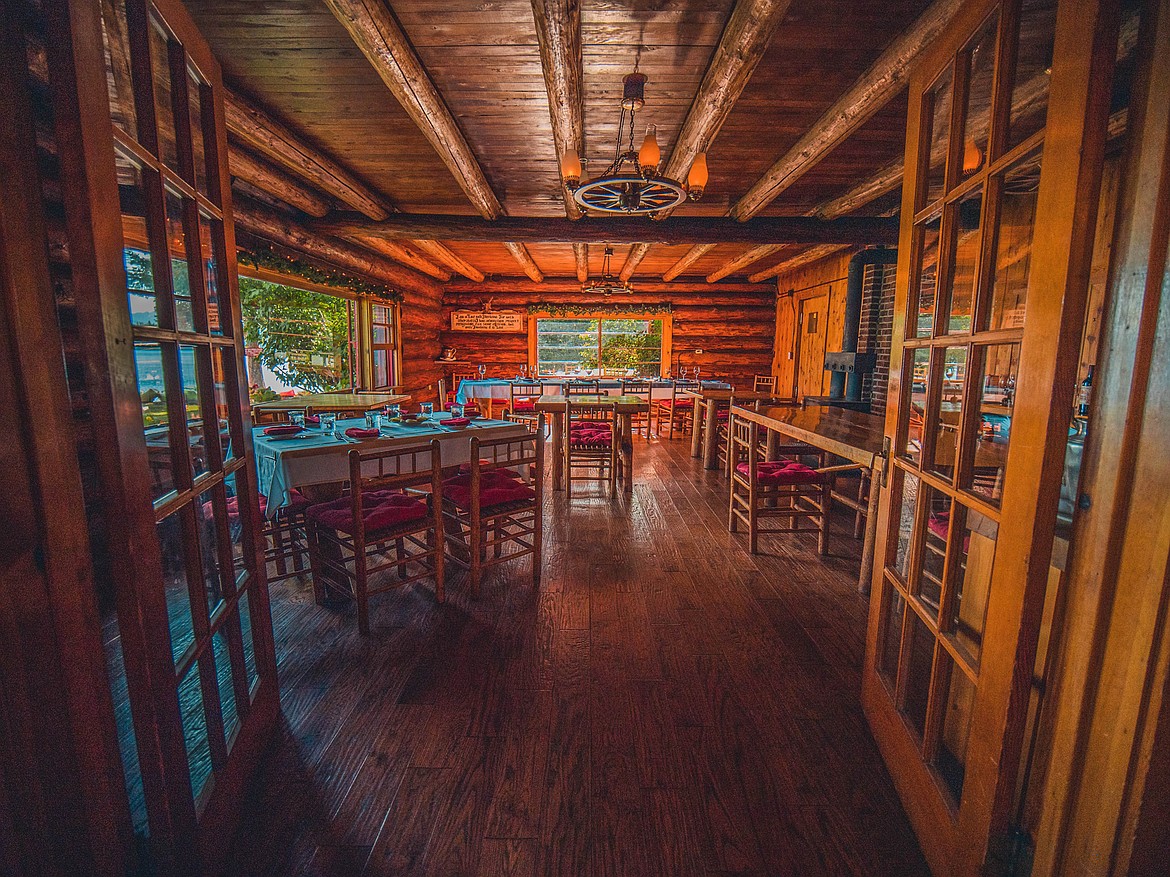 The restaurant at the Holland Lake Lodge serves gourmet American cuisine and is known for specials like pistachio-crusted halibut. (Courtesy of Travis Kauffman)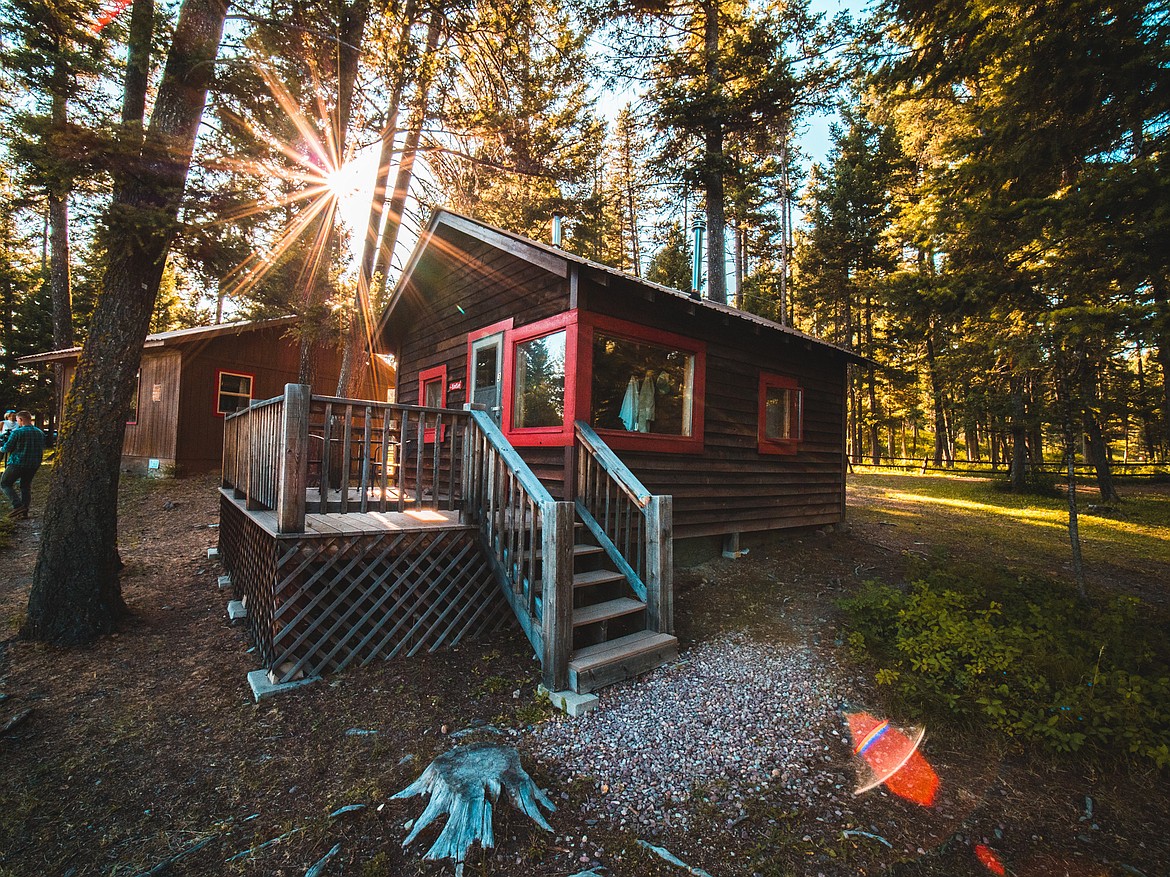 The lodge includes six guest cabins along with the main lodge, an owner's cabin, gift shop and two outbuildings. (Courtesy of Travis Kauffman)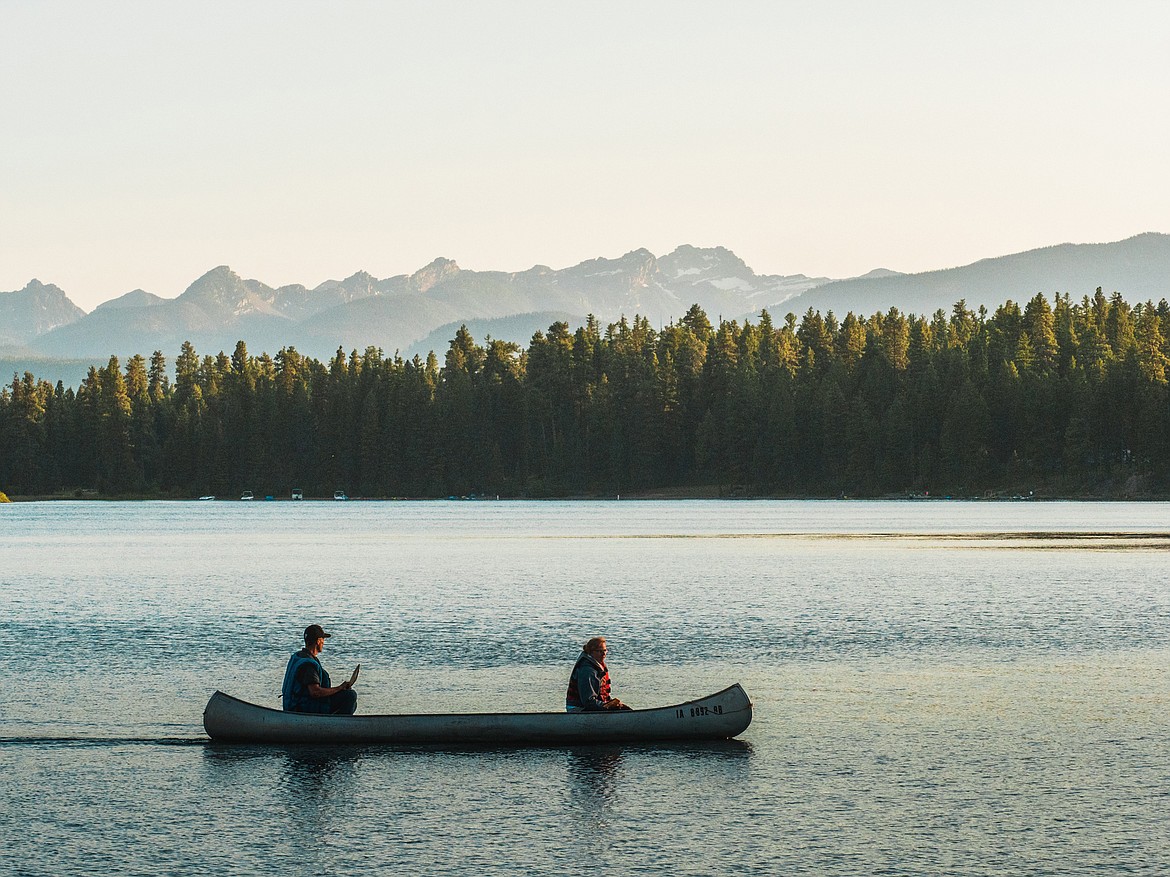 Paddlers explore Holland Lake. (Courtesy of Christian Wohlfeil)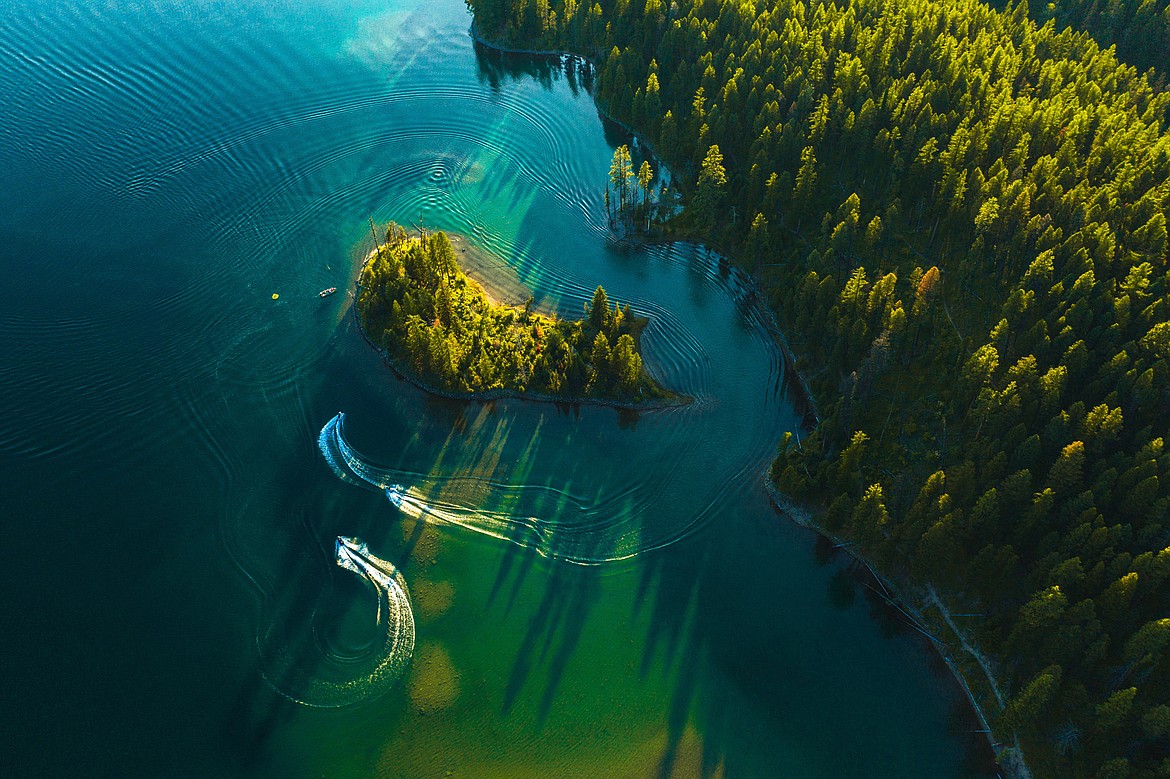 Holland Lake Lodge is pictured from above. The property includes over a quarter mile of lake frontage. (Courtesy of Travis Kauffman)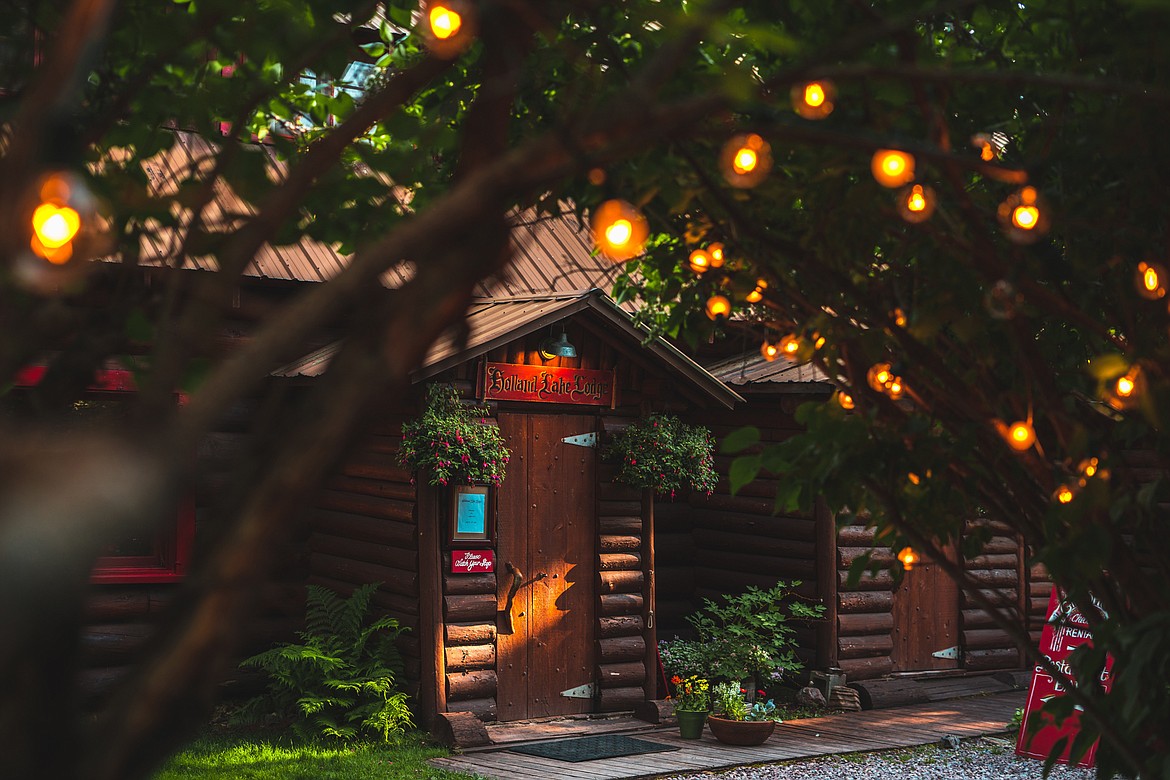 Holland Lake Lodge was built in 1924 but burned down in a 1946 fire. The lodge was reconstructed the following year. (Courtesy of Travis Kauffman)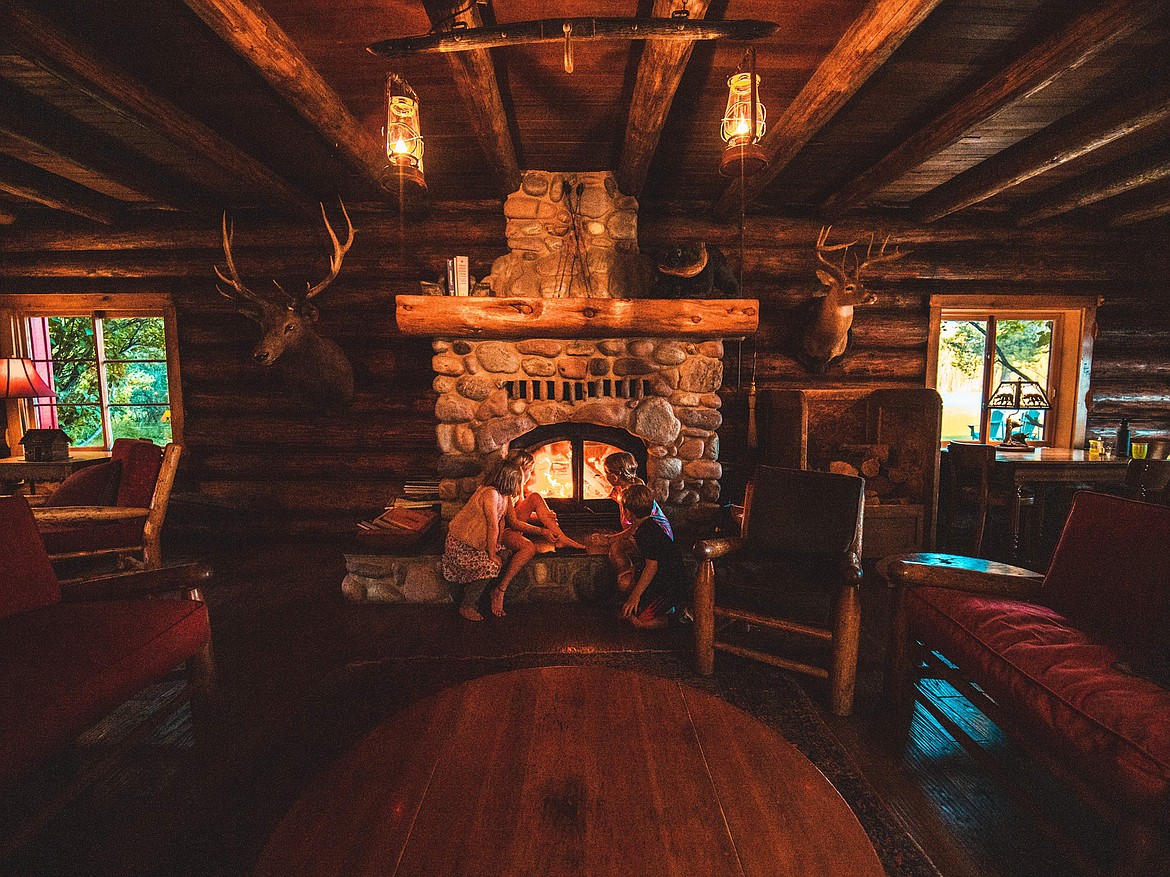 Holland Lake Lodge accommodates 45 guests, provided an intimate experience in a secluded setting. (Courtesy of Travis Kauffman)
Previous
Next
by
Mackenzie Reiss Daily Inter Lake
|
October 6, 2019 4:00 AM
Holland Lake Lodge, a rustic, inviting guesthouse surrounded by water on three sides, rests in the shadow of the Swan Range.
It's this idyllic seclusion that makes the property unique — there are no private holdings on Holland Lake. The lodge is the only structure set directly on the shoreline. For hundreds of guests each year, the lodge is a restorative mountain haven where they play on the water by day and enjoy fine dining by night.
And for a cool $3,490,000 it could all be yours.
The property, located 75 miles from Kalispell and nestled in the Swan Valley, includes a 4,600-square-foot main lodge, six guest cabins, a gift shop, an owner's cabin and two outbuildings. Currently, the lodge operates from May into October and is open for all-inclusive rentals, retreats and weddings. Since longtime owner Christian Wohlfeil took the helm, the lodge has hosted more than 300 weddings.
The lodge boasts over a quarter-mile of lake frontage and views of the Swan and Mission ranges. The lake itself is home to a population of Kokanee salmon and bull trout, and guests can also enjoy water sports such as kayaking or paddle boarding.
When it comes to getting to the lodge, visitors aren't limited to car travel — they can land a helicopter on the 10.53-acre property or arrive by floatplane.
Altogether, the lodge accommodates 45 guests, which Wohlfeil said helps give the estate an intimate feel.
"It's really a personalized place," Wohlfeil said. "If you come for more than a day, our staff's going to know your kids' names."
Wohlfeil, who resides in Missoula, has been involved in the lodge for over two decades — he started managing the business in 1999 and purchased the property three years later. The property has changed hands numerous times over the past 95 years, with Wohlfeil being the longest-standing owner in its history. Holland Lake Lodge was first put on the market for sale more than two years ago, but the listing recently was assumed by Bozeman listing agent Charlotte Durham.
"It's truly one of the most magical settings and experiences in Montana," she said.
The lodge was built in 1924, which was a two-day stagecoach ride from civilization back in those days, according to Wohlfeil. A fire consumed the property in 1946, but Holland Lake Lodge was reconstructed the following year. In the ensuing decades, the guesthouse has maintained its remote feel, with the welcome addition of upscale dining. The lodge restaurant is open to the public and includes a full liquor license and a menu featuring made-from-scratch American fare. Specialties such as pistachio crusted halibut, deconstructed chicken pot pie with cream sauce and Dungeness crab cakes keep customers coming back for more.
Rooms rent from $200 per night in the main lodge while cabins start at $330 nightly.
The lodge is also unique in that it's located on U.S. Forest Service land with a perpetual, renewable special-use permit — the same type of permit that the majority of ski resorts employ. Under the permit, the property must remain a private recreational business, but can be improved and expanded upon.
"My hope is that a new owner really preserves how special everything is and brings it up to 2020," Wohlfeil said. "I have an attachment myself, but I'm also really excited for someone new to come in and do what they want to do. There's so much potential for something phenomenal to happen there."
Reporter Mackenzie Reiss may be reached at 758-4433 or mreiss@dailyinterlake.com.
Learn more about the lodge, visit www.1947hollandlakelodge.com or call Charlotte Durham at (406) 581-8891.
Recent Headlines
---