Support wanes for MudMan Burgers comeback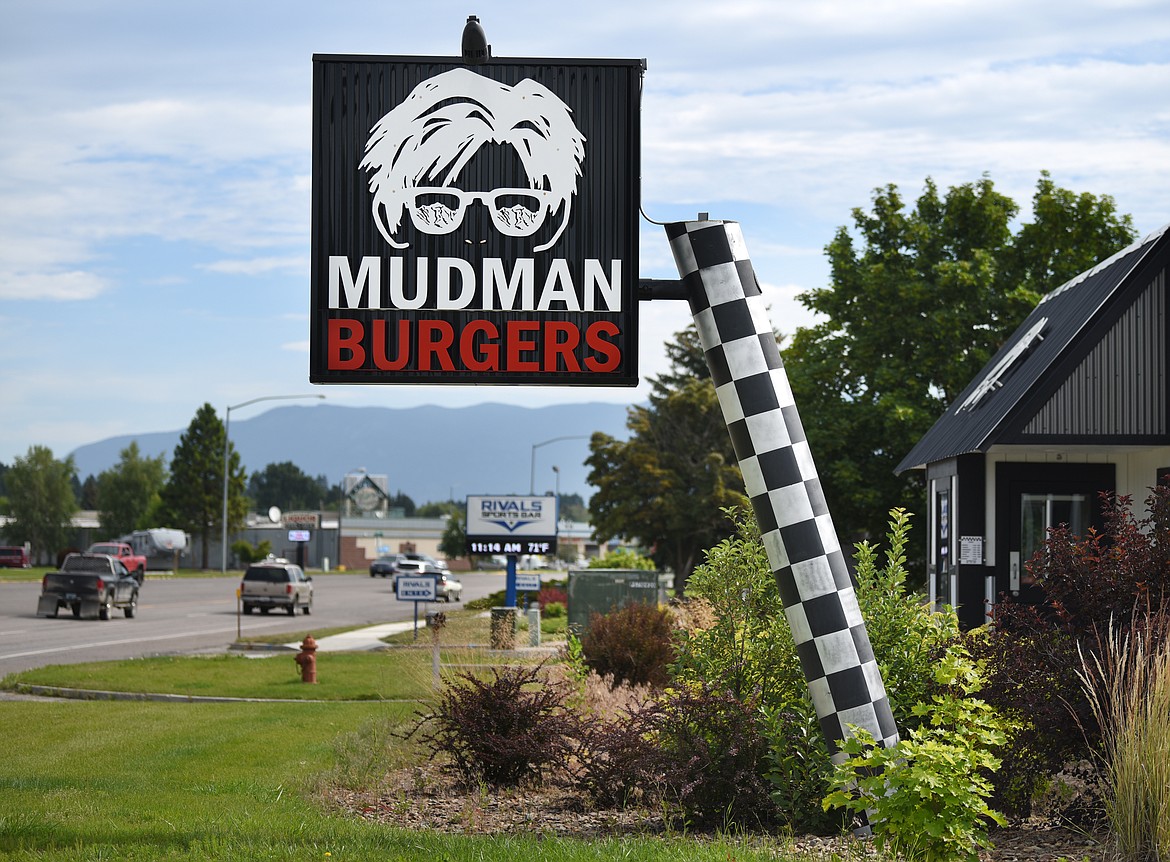 Mudman Burgers in Kalispell had a sign posted that they would be "closed for the day" on Monday, July 22, in Kalispell. (Brenda Ahearn/Daily Inter Lake)
by
KIANNA GARDNER
Daily Inter Lake
|
April 5, 2020 1:00 AM
In a turn of events some have described as "predictable," the founders of Potter's Field Ministries recently announced their MudMan Burgers locations would relaunch this spring. But community members, pastors, former church members and others have since made it clear the restaurants, the ministry and its leaders will receive no support from them.
Operations at the burger joints halted last summer after more than 20 former ministry interns alleged founders Mike and Pam Rozell verbally and psychologically abused them for years. Many also alleged they were required to work long hours for little pay at a MudMan location as part of the ministry's internship program — complaints many have brought to the Montana Department of Labor and Industry in the form of wage claims.
And since the ministry and its associated MudMan restaurants folded last summer, dozens of additional testimonies have been published on phoenixpreacher.com. The religious online blog shows the earliest known report of abuse goes back to 2001.
"The words that you hear over and over in these posts are fear, manipulation, deception and control," said Barb DeFazio, who volunteered with Potter's Field from 2012 to 2019.
To those who brought the allegations, the reboot of MudMan seems like the start of a Rozell comeback, despite the couple's plans to reopen the local chain as a for-profit business as opposed to a "doing business as" entity under the Potter's Field nonprofit umbrella.
Don McClure, a lead pastor with Godspeak Calvary Chapel, highlighted this anticipated comeback in an open letter where he details how former interns have recently told him the Rozells and others said "they need to come back and serve again and that all this stuff was lies and distortion." He continues, "the thing many feared as happened. [Mike] Rozell is back in ministry and will no doubt find a way to reinvent himself and survive. It seems the Rozells will never go away."
For many years, Calvary Chapel and McClure were some of Potter's Field's biggest supporters — a longstanding affiliation McClure broke after allegations emerged. McClure's letter details his relationship with the Rozells and how Mike was able to keep his allegedly manipulative and angry behavior patterns from churches, pastors and ministries and leaders.
"The main flaw of the PFM (Potter's Field Ministries) experience was the heart of the leader," McClure wrote. "I have never in about 50 years of ministry even seen anything like this."
But to McClure, DeFazio, former interns and others, one of the most glaring issues with the pending MudMan relaunch and alleged ministry resurgence, is a supposed failure on the Rozells' part to apologize to any of those who came forward with allegations. McClure states in his letter, Mike and Pam, have yet to seek forgiveness and have not attempted to repent.
"It appears that the MudMan group wants to dismiss all of the hurting people who have claimed a pattern of abuse, control, manipulation and lies," DeFazio said. "I ask myself, who could possibly want to support such an organization?"
The Rozells, church staff and legal representation for the ministry have not replied to questions from the Daily Inter Lake regarding the letter or allegations.
WHEN SHARON DiMuro, legal counsel for Potter's Field Ministries and Potter's Field Ranch, announced the MudMan reopening, several of her comments in particular struck a chord with the public.
First, she said what she and the Rozells had been hearing from members of the public was — politics and religion aside — they missed their burgers. While the statement may ring true for some, others have expressed loud outrage.
An online anti-MudMan community has emerged in the form of a Facebook group titled "Stop MudMan Burgers." The group has quickly grown to include more than 1,700 members.
In a recent public service announcement, one individual wrote, "...we are absolutely not going to let them reopen MudMan without a fight. The age of passively allowing spiritual abuse is over. They will be met with resistance, and what they did in the dark will be brought into the light."
DiMuro also highlighted the Rozells' intentions to donate 50 cents from every burger sold to the Potter's Field Kids Program that she said still feeds about 15,000 children per month in areas including Kenya and Guatemala.
Several sources have noted the children's program was one of the highlights of the ministry. When allegations came forward last summer, former board chairman for Potter's Field, Rob McCoy, and longtime kids program leader Austin Hiatt said they wanted to salvage the kids program. Just last fall, they reported thousands of donors were still giving on a monthly basis, but donations had started to taper off.
But McCoy and Hiatt — the two who said they would run the kids program if the Rozells stepped down from their roles — have left the ministry. McCoy told the Daily Inter Lake he departed after it became "abundantly clear" the Rozells would remain a part of the ministry. The Rozells still serve on the ministry's board of directors.
"He [Michael] fooled Pastor Rob McCoy who tried in love to help PFM only to realize that as we all learned it seemed to many that Michael and Pam were willing to say anything to keep their activities going unchecked," McClure wrote.
Since valued ministry members such as McCoy and Hiatt have left, many challenge how the church is still providing meals given the organization's volatile year, the halt in financial support from MudMan, the separation from Calvary Chapel, which partnered with Potter's Field in international locations, and the elimination of the internship program that provided boots on the ground to run the kids program.
IN AN end-of-year letter from the Potter's Field Board of Directors to "ministry supporters," the board goes over highlights from 2019. They discuss the kids program at length, pointing to reported successes in Costa Rica, Guatemala, Uganda and elsewhere.
"We do not do this ministry alone," the letter states. "Because of your faithful partnership, we are all part of God's transformational work in seven countries serving over 14,000 meals monthly!"
But in a separate open letter from Godspeak Pastor Craig Lindquist, who has spearheaded portions of the children's sponsorship program since 2007, he described the board's insights as "patently not true."
Lindquist pointed to his recent travels to Uganda where he visited the Calvary Chapel Christian School, which was subsidized by Potter's Field. He wrote the school is "in a funding crisis and may or may not be able to continue," and that some 60 children who were sponsored currently have no sponsor.
"It [the board's letter] is an obvious effort to paint a 'rosy' picture to settle the hearts of supporters, maintain their loyalty, and keep the support dollars flowing in! You [Mike] are blatantly and dishonestly using the church to promote your agenda," Lindquist alleged in the letter.
Lindquist also criticized the board's announcement that an independent financial audit of Potter's Field had come back clean and no accounting missteps were found.
He said although the audit was indeed performed, and with oversight from Godspeak Calvary Chapel, "red flags" were largely ignored. Beginning in 2014, Lindquist said the kids sponsorship program would generate about $120,000 per month, but only about 25% of that would go to the ministry's six country programs.
One former missionary who spent significant time in Guatemala backed this statement, saying "I feel Craig Lindquist's letter was accurate in regards to the fact that the amount they would send overseas was maybe less than half of what they generated."
This former intern, who wished to remain anonymous, and others involved with Potter's Field in Guatemala, said in recent years there had been a decline in the overall number of children the ministry served in their area whether it be with meals, English lessons, kids camps or other services.
"We did provide meals in Guatemala, but when I was there I estimate we were providing a maximum of 100 meals a week to children in one or two kids club programs," one source said.
A similar decline in missionary activity has been observed locally as well.
Although the board's letter states Potter's Field had a presence in Browning in 2019 with other churches in the United States coming to aid in those local efforts, Browning residents say this is no longer the case.
"I believe our church was their last point of contact," said Joel Toppen, senior pastor with Four Winds Assembly of God Church in Browning. "To the best of my knowledge, they are not involved with the Browning community anymore."
The Daily Inter Lake has asked Potter's Field employees and legal counsel to provide proof the ministry has or is still giving 15,000 meals per month to children in need. As of Friday, no documentation had been provided and questions regarding the open letters from Calvary Chapel pastors have not been answered.
Reporter Kianna Gardner can be reached at 758-4407 or kgardner@dailyinterlake.com
---