Blanchets leave legacy in donated farmland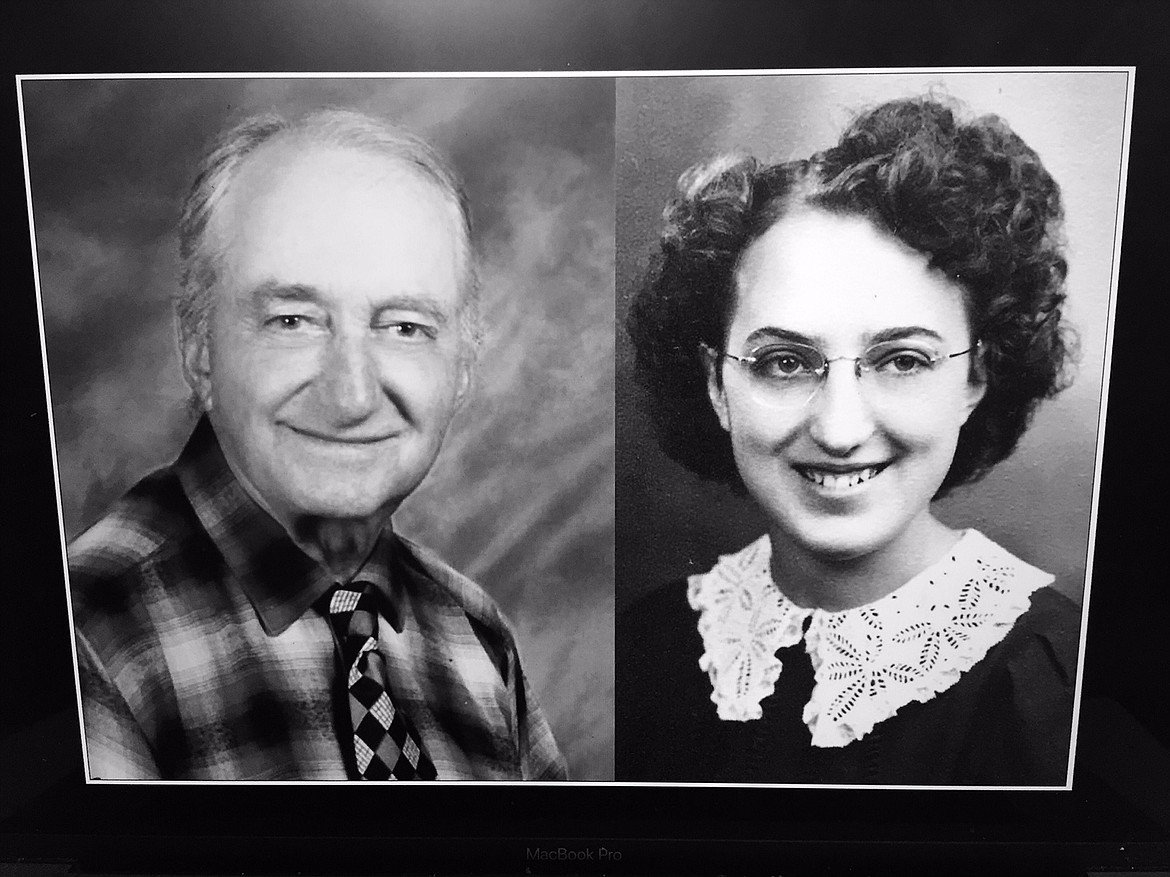 Richard and Grace Blanchet left their farm to the Montana Land Reliance, in hopes of preserving more agricultural land in the Flathead Valley. The 320-acre property is believed to be the largest land donation the organization has ever received in the Flathead Valley. (Courtesy the Montana Land Reliance)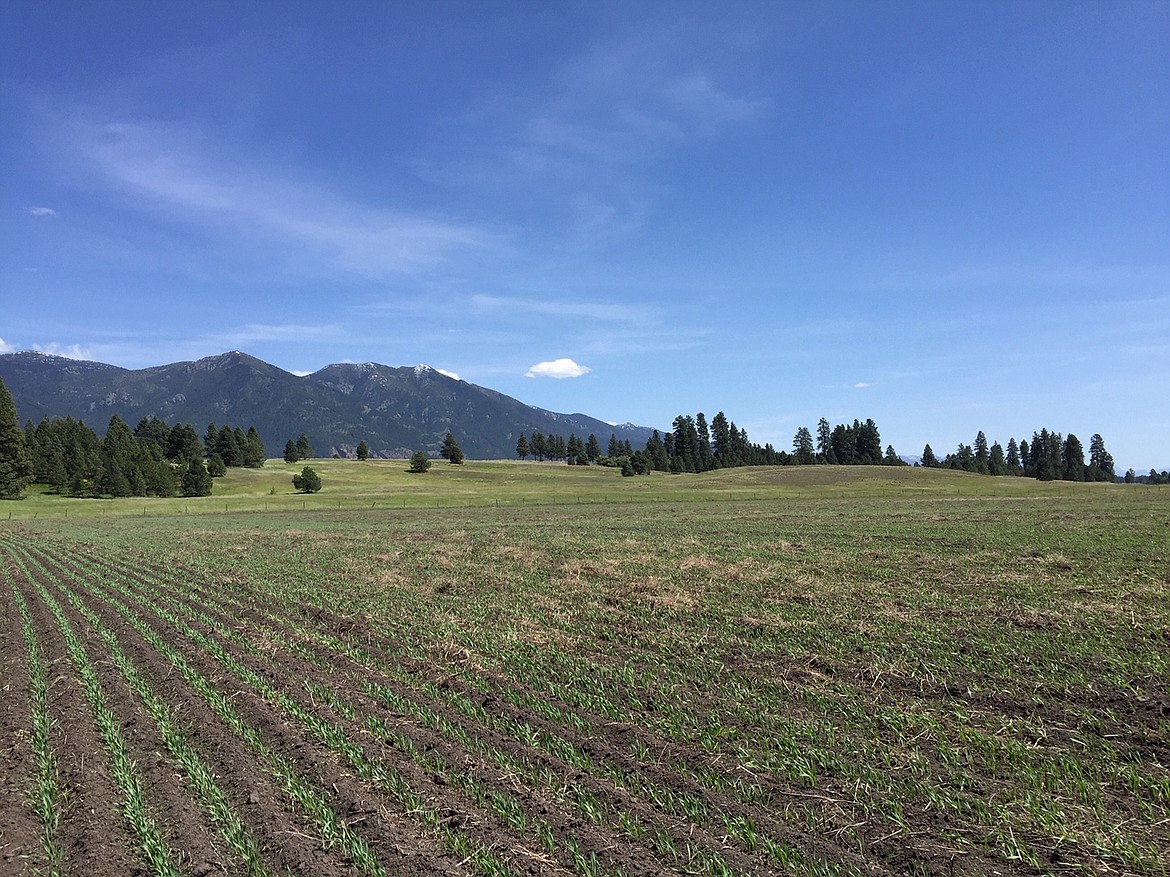 This 320-acre property, owned by brother and sister Richard and Grace Blanchet, was gifted to the Montana Land Reliance. (Courtesy the Montana Land Reliance)
Previous
Next
Flathead Valley residents Richard and Grace Blanchet ran their 320-acre farm on the Creston Bench south of Columbia Falls for more than 50 years before turning that land into a legacy by gifting the property to the Montana Land Reliance.
In their decades of farming, the brother and sister duo witnessed significant changes in the valley — most notably the rapid increase of development and ensuing loss of farmland. To preserve the agricultural lifestyle for future generations, the Blanchets willed their property to the land reliance, a conservation organization that works with landowners to protect agricultural lands and open space.
The gift is the largest known land donation Montana Land Reliance has ever received in Flathead County — and an unusually generous offering.
"That just doesn't happen very often," said Mark Schiltz, the Western manager for the Reliance, of the donation. "They understood that if we received this gift of land… that we would sell the property and then use those proceeds to protect more farmland. The valley is losing farmland at an unsustainable rate and once it's gone, it's gone. Really, the only way to protect it is with a conservation easement."
When a landowner establishes a conservation easement on their property, they are giving up rights to develop that land, not only under their ownership, but for all future owners. And although landowners who do so receive some tax benefits, it's not enough to offset the value of what they could have earned by selling their development rights. That's where the Montana Land Reliance comes in. The organization provides funding to landowners who put conservation easements on their property to financially incentivize conservation.
"It's a way to reimburse a landowner for restricting their land for a future subdivision," Schiltz explained.
The land reliance sold the property donated by the Blanchet siblings to an undisclosed third party for an undisclosed amount at the end of 2019.
"I can't tell you how much," he said, of the sale price, but added, "I can tell you that we are going to use those proceeds to basically pay other farms to protect their land."
Seventy-five percent of the funds from the sale will be used to protect land exclusively in the Flathead Valley, while the remaining portion will be allocated to the organization's stewardship fund.
"Words can't describe how critical this gift is and how important and how unusual it is for landowners to give up a significant portion of their estate to protect farmland," Schiltz explained. "It just shows how important it was to Richard and Grace."
THE SIBLINGS were raised on a small farm in Creston by their parents, Louis Joseph Blanchet and Annie Lily Clarke. After graduating high school, Richard farmed with his parents, raising grain, hay and livestock, while Grace helped on weekends and worked full time as a bookkeeper for Equity Supply Company.
Richard was described as very, very intelligent, calm and never in a hurry — he never drove faster than 35 mph on trips to Kalispell. Grace was a quiet but hard-working person and both Blanchets were noted for their excellent memories. They were alarmed by the development of farmland they observed throughout as they years went on and Richard reportedly questioned where people expected to get their food once the farmland was gone, according to an MLR release announcing the gift.
The siblings first learned of Montana Land Reliance when Richard attended an outreach event at the Creston Grange Hall and in 2006, the Blanchet siblings placed conservation easements on their 320-acre property, located on Columbia Falls Stage Road. They stayed engaged with the organization until their deaths — Grace passed in 2012 and Richard followed five years later.
"Working landscapes are critical to the economic future of the region. Conventional agricultural practices in the valley pump millions of dollars every year into the local economy," the release stated. "Protecting farmland helps maintain and expand existing ag operations and helps landowners pass those operations to the next generation."
Reporter Mackenzie Reiss can be reached at mreiss@dailyinterlake.com or (406) 758-4433.
Breakout:
To learn more about this historic gift or the work of the Montana Land Reliance, contact Western manager Mark Schiltz at (406) 837-2178.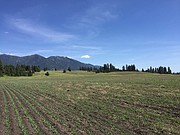 Recent Headlines
---