Officials call off suppression efforts on Bird Island blaze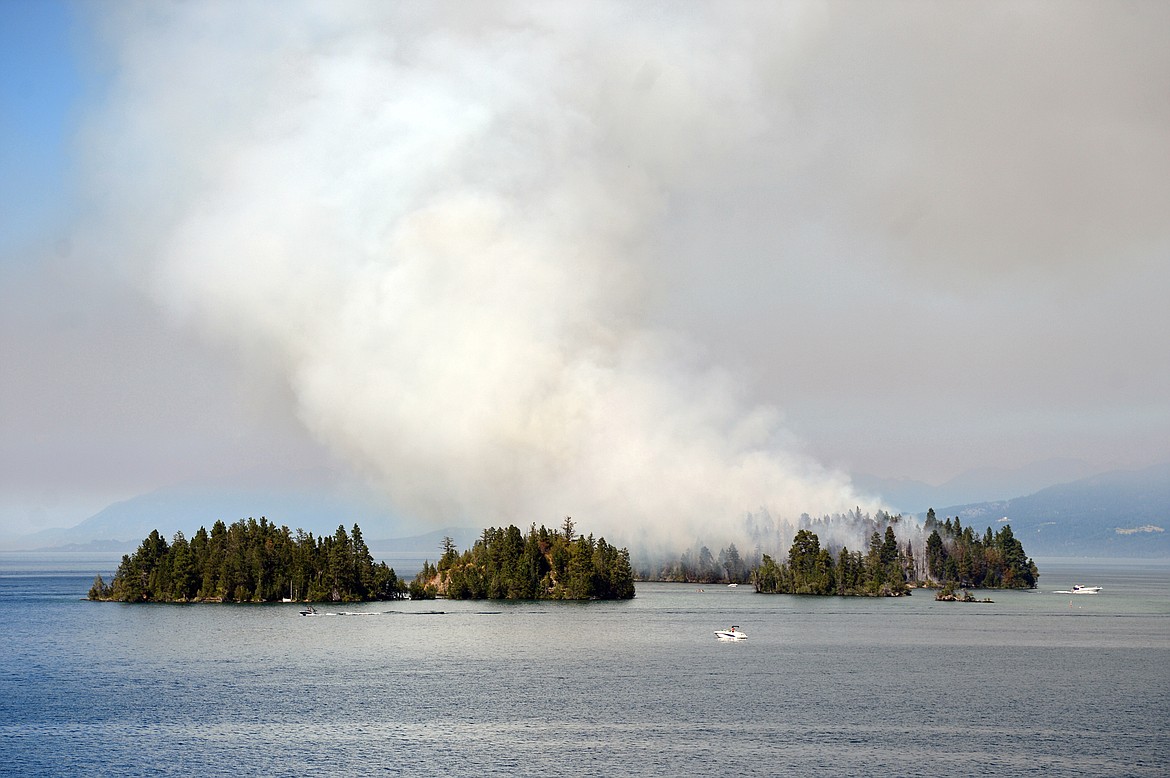 Smoke billows from a wildfire on Bird Island on Flathead Lake near Finley Point on Tuesday, Aug. 4. (Casey Kreider/Daily Inter Lake)
Plumes of smoke rise from a wildfire on Bird Island on Flathead Lake near Finley Point on Tuesday, Aug. 4, 2020. (Casey Kreider/Daily Inter Lake)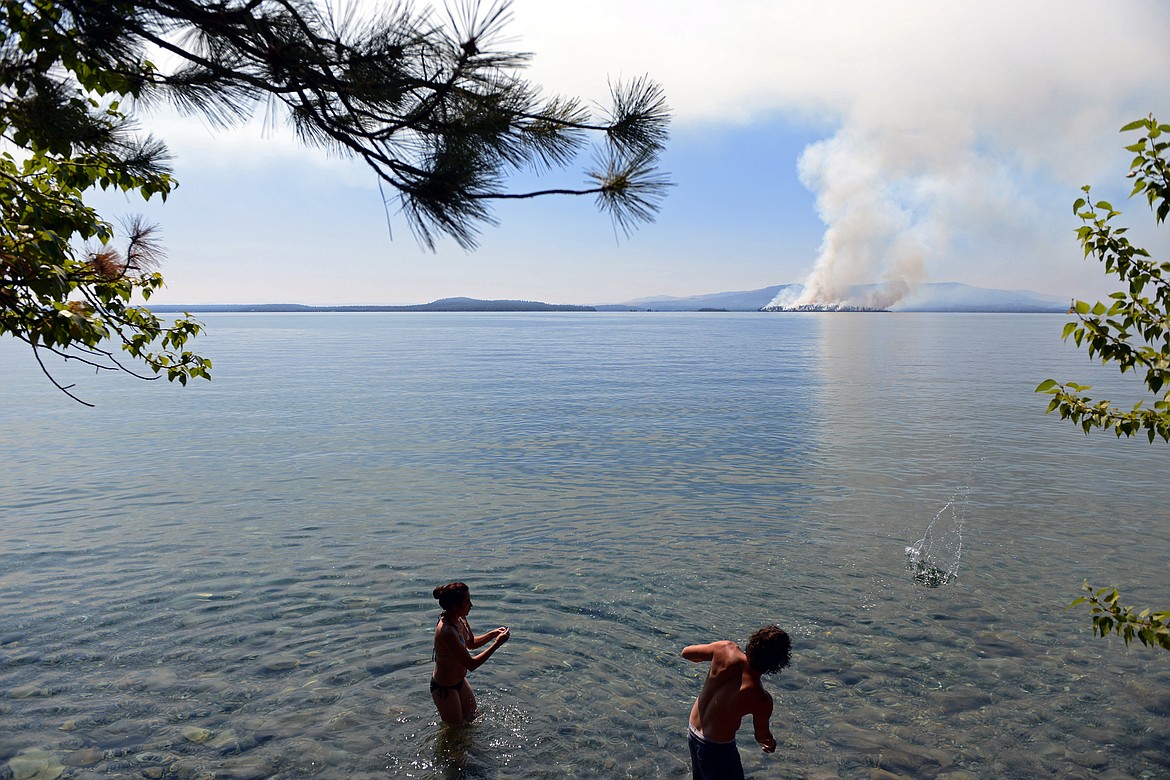 People skip stones from a roadside pullout on Flathead Lake along Highway 35 as a wildfire burns on Bird Island near Finley Point on Tuesday, Aug. 4. (Casey Kreider/Daily Inter Lake)
Previous
Next
A wildfire flared up Tuesday on Bird Island in Flathead Lake, sending up a column of smoke visible from Kalispell and Bigfork.
According to the Confederated Salish and Kootenai Tribes, fire crews on Tuesday morning were investigating the 2-acre blaze on the small island south of Blue Bay near Finley Point. The island is managed by Montana Fish, Wildlife and Parks, which decided to close the island to public access until further notice due to wildfire danger.
Bird Island, encompassing 30 acres, is a Wildlife Habitat Protection Area that was originally purchased for goose nesting.
A helicopter was used to douse the blaze with water drops Monday night. However, due to safety concerns related to fighting the fire on the island, officials on Tuesday decided to not actively suppress the blaze.
"We called off active suppression when it was determined that ground activity was the best approach, but safety of people on the ground was too high," explained Dillon Tabish, Regional Information and Education Program Manager for FWP.
"There is a lot of dense undergrowth, downed or hanging tree snags and other hazards that make it unsafe for firefighters," added Neil Anderson, FWP Regional Wildlife Manager. "We recognize there may be concerns about the fire's damage to the island, but the risk to the safety of the firefighters is too significant to actively engage the fire."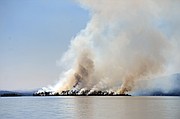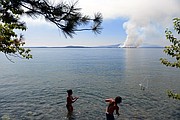 Recent Headlines
---