Libby restaurants bear brunt of mask ire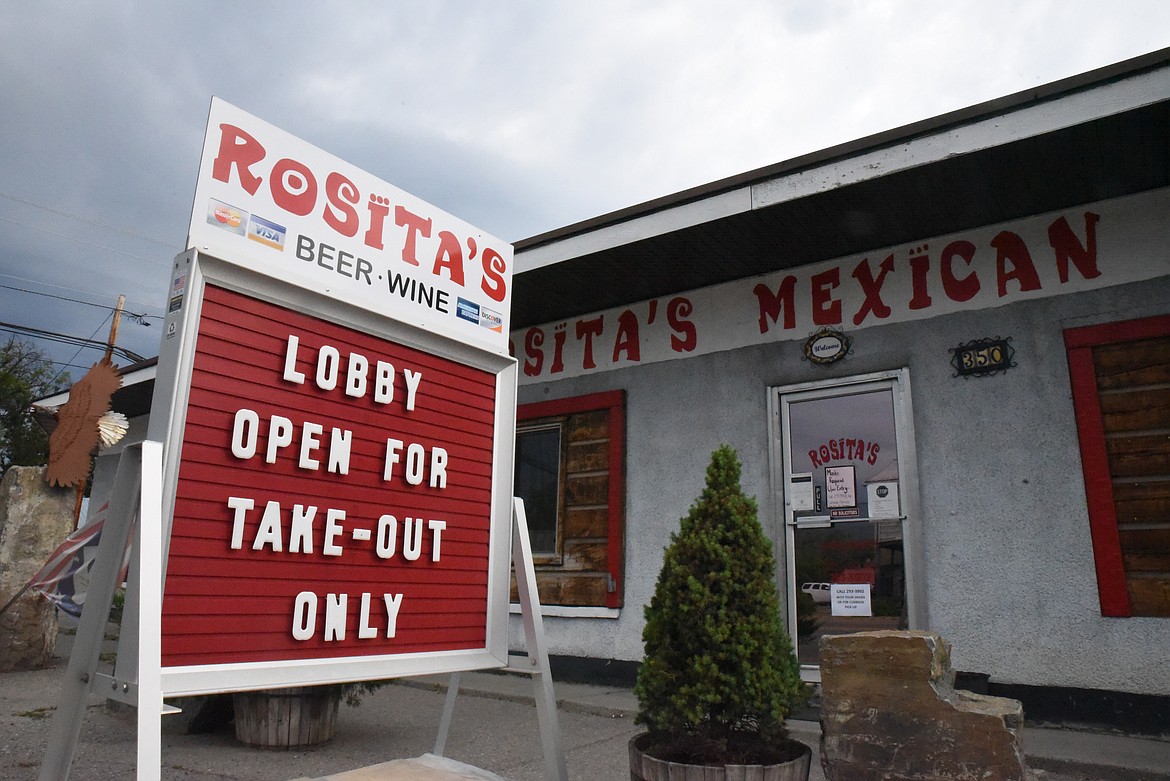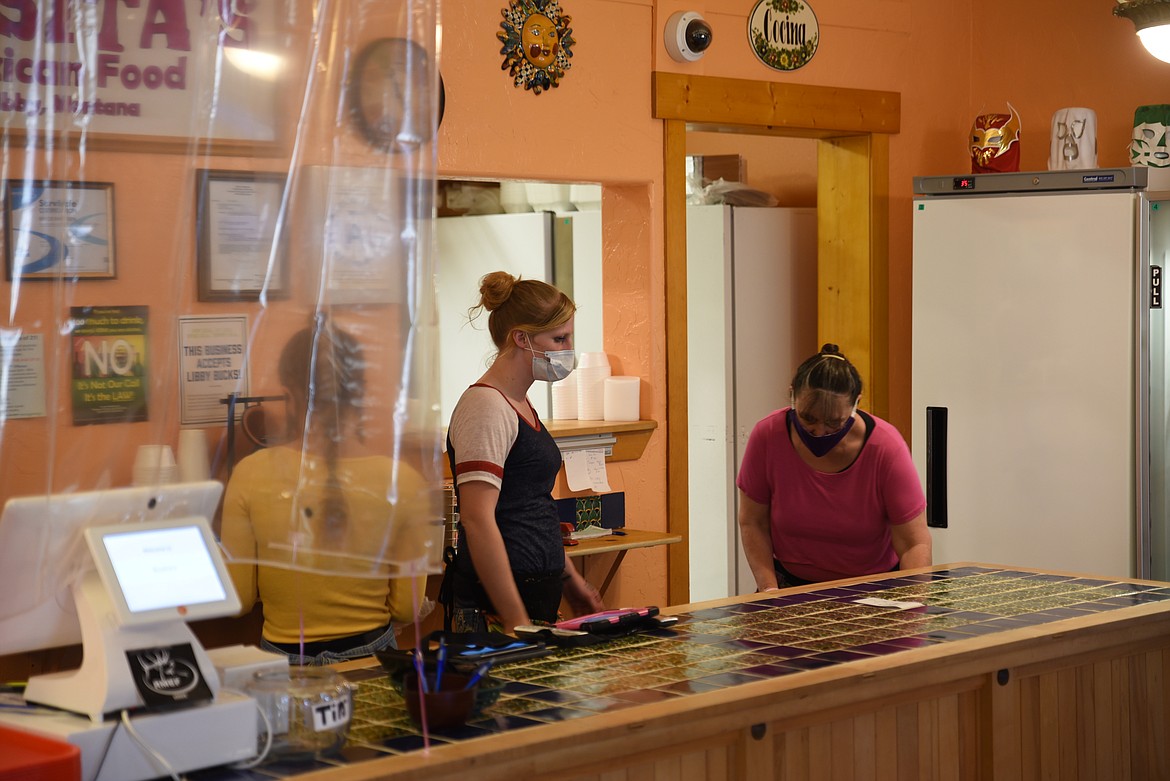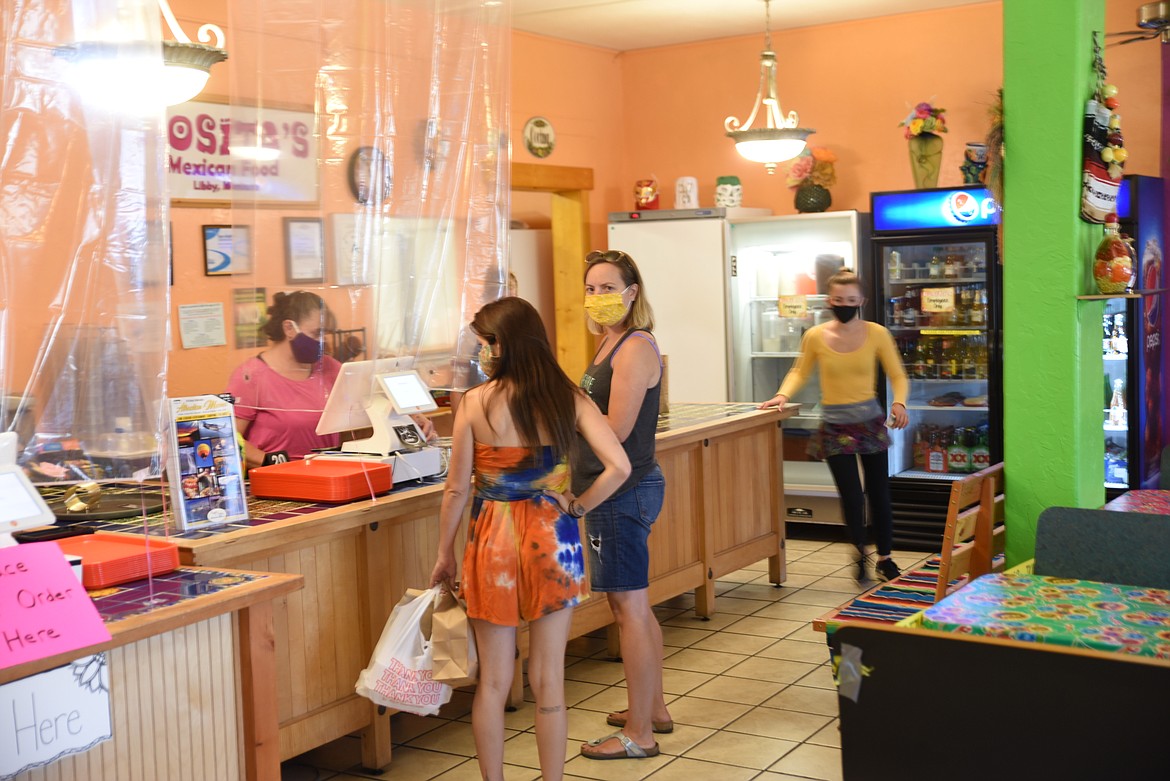 Rosita's Mexican Restaurant suspended dine-in service this week. Owners Kyle and Mindy James said customers confronting and berating the restaurant's staff for complying with the governor's mask directive prompted them to close the dining room. (Will Langhorne/The Western News)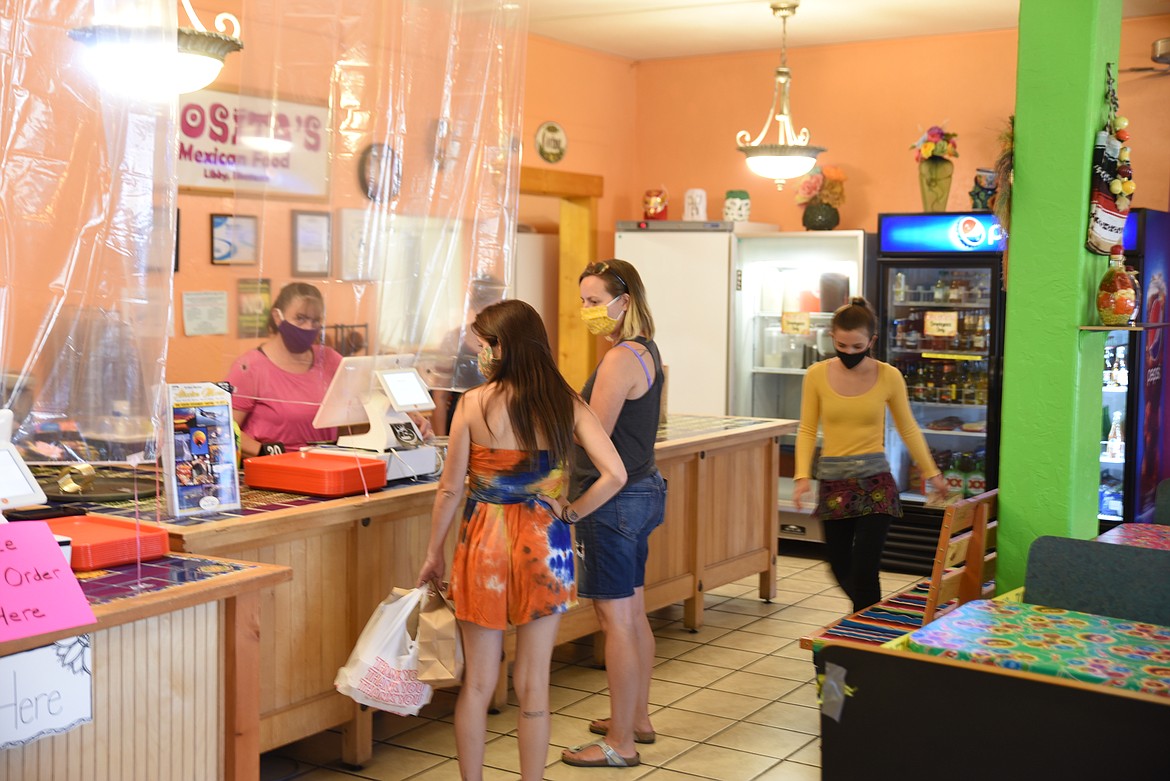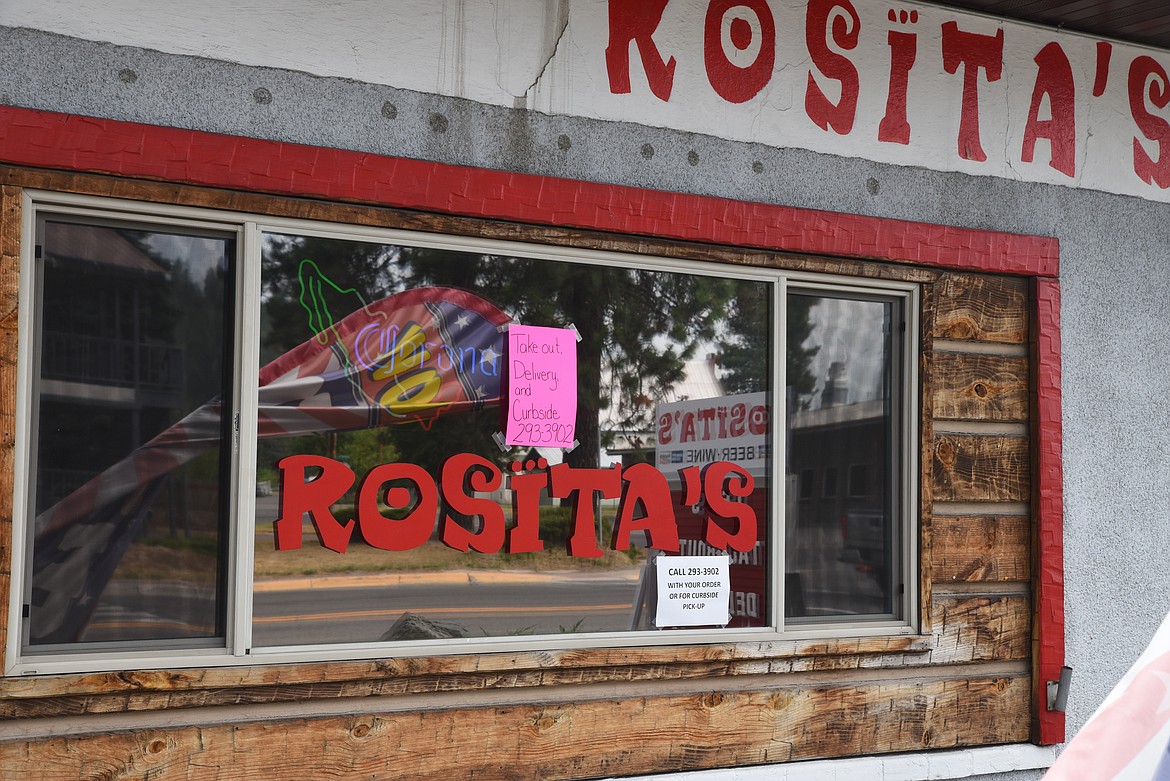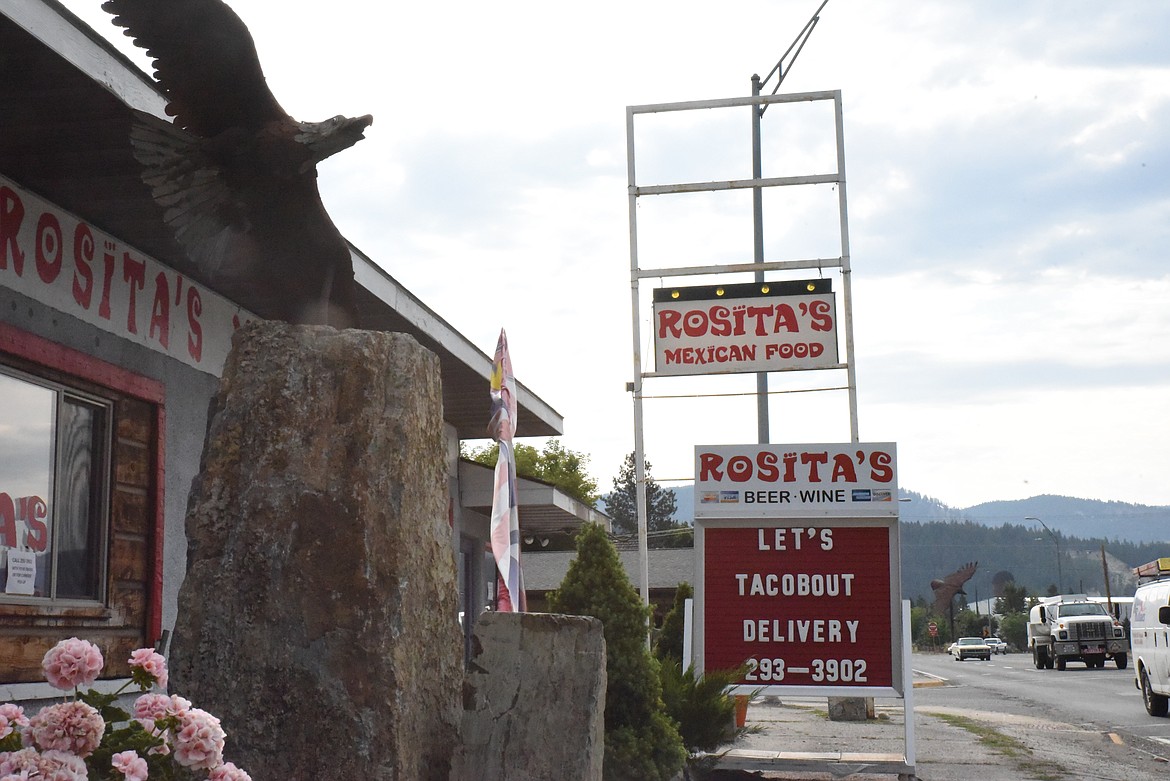 Owners Kyle and Mindy James say they had no choice but to adopt the rules of the mask directive and their employees should not face criticism for the policy. (Will Langhorne/The Western News)
Previous
Next
It started a couple of weeks ago with occasional insults from tourists. By Aug. 4, the abuse from customers refusing to wear masks had reached such a horrifying level that Kyle and Mindy James, joint owners of Rosita's Mexican Restaurant on Ninth Street in Libby, decided to suspend dine-in service.
In a post made on the restaurant's Facebook page, the owners announced Rosita's will now only offer take-out, curbside service and delivery.
Since putting up signs that asked customers to comply with Gov. Steve Bullock's July 15 directive, which requires face coverings in indoor public spaces to slow the spread of the novel coronavirus, Kyle James said his staff has faced every shade of affront.
Visitors from out-of-state shouted "Eff your governor" at waitresses. Belligerent customers slammed doors and threw menus down in rage. Within the past week, the offenses had escalated to restaurant regulars showing their sidearms to staff members who asked them to put masks on. The final straw, according to the Facebook post, came when a customer "called our manager a Nazi b---h multiple times on his way out of the restaurant."
Kyle James said his staff, which is majority female, eventually felt so unsafe that they started going out in pairs for deliveries.
"I've had poor girls going home in tears," Kyle James said. "People have quit out of emotional distress."
During one meal period, the staff had to serve 25 customers, all of whom Kyle James classified as "disgruntled." In the six years before the directive, he estimated he had only seen five such cases.
Lincoln County Commissioner Mark Peck expressed his outrage during an Aug. 5 commissioner's meeting over how customers, especially local patrons, have treated Rosita's staff.
"It's uncalled for. If you don't want to go in there, just don't go in there," he said. "I'm just tired of it."
Jaimi Davis, the manager of the McDonald's on Louisiana Avenue in Libby, also has seen an increase in aggressive behavior from customers. On July 31, she filed a complaint and a trespassing form with the Lincoln County Sheriff's Office. A woman had started spitting on tables and cussing at the restaurant staff when she was told she had to wear a mask indoors.
"She pulled out [of her parking spot], flipped us off and pretended to shoot us with a finger gun," Davis said.
For Kyle James' wife and business partner, Mindy James, the increase in abuse is especially upsetting since it is directed at their staff. The employees have no control over Rosita's policies. Rather than attacking their waitresses, Mindy James said customers should be thanking them for their efforts.
"Let's have some respect for the people in our community," she said "There needs to be a mindset change."
The Jameses also wished that their customers would recognize the difficult position businesses have been put in by the mandate.
"We have no choice," they wrote in their Facebook post, "we have to enforce these rules or we can be fined or jailed."
The threat of closure from failing to follow the mask directive is a serious concern for many Lincoln County businesses. In a statement dated July 27, the Libby Area Chamber of Commerce cited the shutdown of the Helena Farmers Market by the Lewis and Clark County Health Department and a court order as an example of what might happen to the Farmers Market at Libby if vendors and customers do not comply with the mask mandate.
"We know some will disagree with these requirements, but the market is not a political forum," the Libby Chamber wrote in the statement.
Lincoln County business owners that have refused to comply with the governor's mask directive have received warnings from the health department.
In a July 17 letter, Public Health Officer Dr. Brad Black told Heather Handy, the owner of Heavens Peak Organic Market in Eureka, that she may be subjected to criminal prosecution if she fails to bring her business into compliance. According to the letter, Handy had posted signs that indicated customers would not be required to wear masks inside her store.
"This is directly contrary to the governor's directive," Black wrote. "Please immediately remove the non-compliance signage, post the required signage, provide masks to your employees and ensure face coverings are worn in all indoor spaces."
Failure to comply could be punishable by a maximum of 90 days in jail and a fine up to $500 according to the letter.
While taken to ensure the safety of his staff, Kyle James said the decision to suspend dine-in service at Rosita's might cut the restaurant's business by up to 30 percent. So far, the Jameses have weathered the COVID-19 pandemic without reducing their staff. With the dining area now closed, they may have to make cuts. As of Aug. 4, they were not sure when they would reopen their doors to customers.
"A few bad apples are ruining it for everybody," Kyle James said. "Unfortunately these bad apples tend to be very vocal and highly volatile."
Recent Headlines
---