Kalispell man accused of assault at restaurant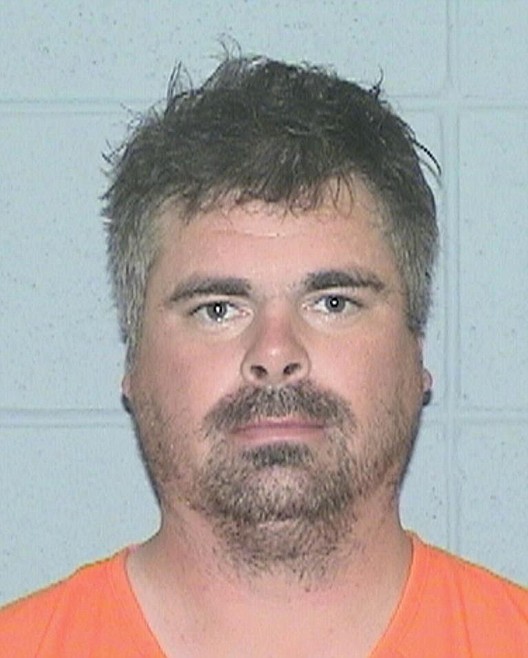 by
SCOTT SHINDLEDECKER
Daily Inter Lake
|
August 8, 2020 1:00 AM
A Kalispell man is facing a felony charge of burglary after a violent incident at a local taco restaurant.
Douglas Edward Skoczek, 35, is lodged in the Flathead County Detention Center on $75,000 bond.
According to the criminal complaint, when a Kalispell Police Department officer responded to the scene, several employees said a man had entered the restaurant, assaulted an employee and left.
After another officer arrived they saw a man matching a description of the suspect in a cafe across the street. When officers asked him to identify himself, he refused. They also smelled a strong odor of alcohol on him and he was belligerent and using profanity toward the officers. Eventually, the officers identified the man as Skoczek.
Later, an officer spoke with three restaurant employees who reported the series of events.
According to them, Skoczek entered the restaurant's lobby. Due to COVID-19, the entrance of the dining room was modified and it was only serving pick-up phone orders inside. When Skoczek rang the doorbell and an employee greeted him and told him he needed to order by phone, Skoczek allegedly called him a derogatory term and then asked to speak with someone who could speak English.
The employee then got the manager, who spoke to Skoczek, telling him the lobby was closed and he needed to leave.
According to the court document, a few moments later, the employees all heard a crashing noise and saw Skoczek had smashed through a plexiglass barrier and kicked a table out of the way. A restaurant employee then stood in the entry to the kitchen with his arms crossed. Skoczek allegedly punched the man in the face and pushed him while calling employees profane names.
Skoczek then allegedly took a sign from the store and placed it on an employee's vehicle.
After Skoczek left, the man who was punched and is also cognitively delayed, collapsed to the floor. When an officer interviewed the victim, he said it caused him pain when he was punched in the face.
The store manager identified Skoczek as the man who had allegedly committed the offenses. Also, the entire incident was captured on store surveillance video.
Skoczek has had prior brushes with the law.
According to Washington Department of Corrections online records, he was released from the Department of Corrections in 2012. It was not clear what the offense was.
In Flathead County in 2002, Skoczek was declared to be a delinquent youth after he was charged with accountability to theft, a felony, and two misdemeanors, theft and criminal mischief.
Then-District Court Judge Katherine Curtis determined Skoczek was not a serious juvenile offender and institutional placement was not in his best interest. In a plea deal, the felony charge was dropped and he admitted to both misdemeanor offenses, according to court records. Skoczek was placed on probation and ordered to pay restitution of $1,542 and make written apologies to Kalispell Regional Medical Center and another man. Specific details of what occurred were not available in court records.
Reporter Scott Shindledecker may be reached at 758-4441 or sshindledecker@dailyinterlake.com
---