Bigfork ACES finds new, larger home near school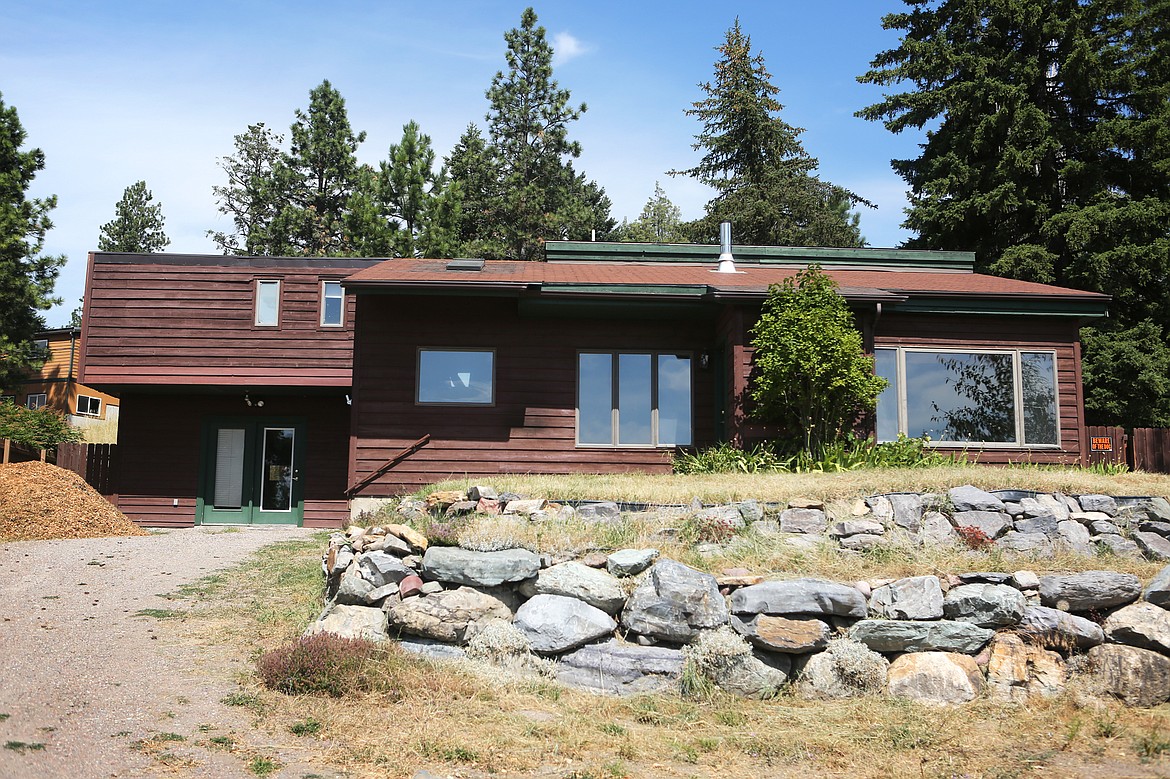 The ACES After School program will operate out of a new location, walking distance from Bigfork Schools, this September after their current facility was listed for sale.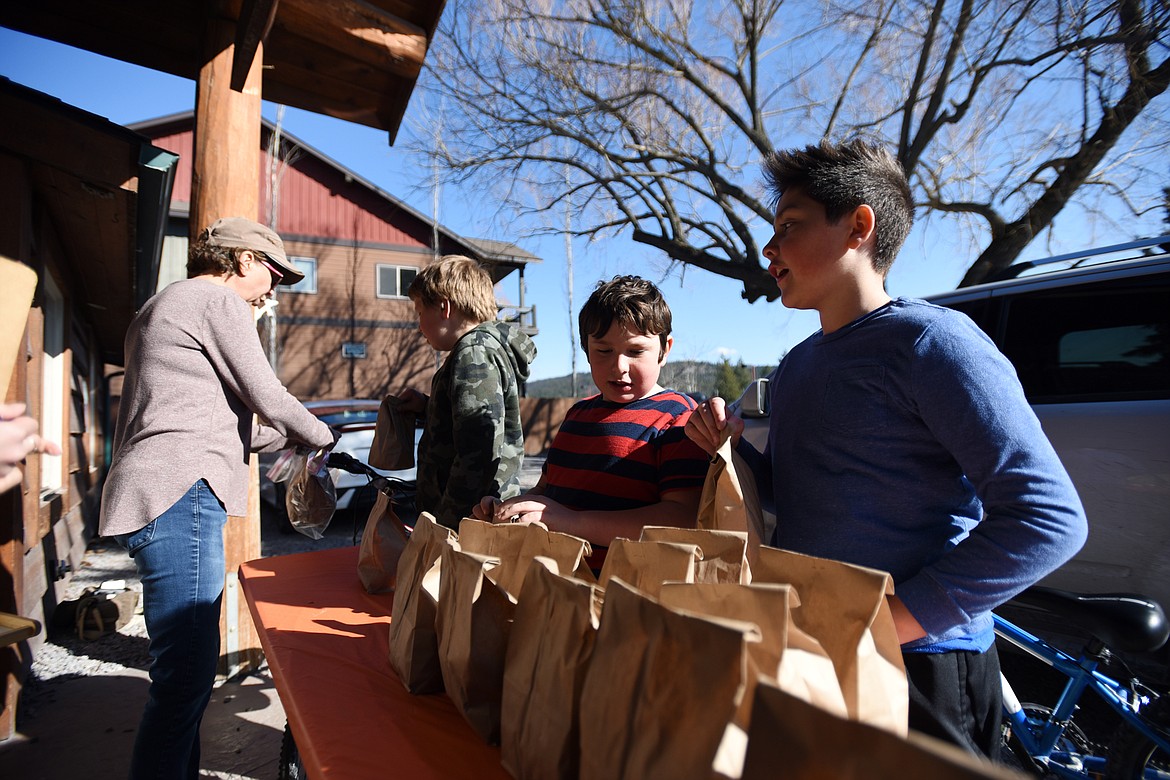 Youngsters pull up on their bikes and get grab and go meals from Cathy Hay, site coordinator with Bigfork ACES on Wednesday, March 18. (Casey Kreider/Daily Inter Lake)
Previous
Next
by
MACKENZIE REISS
Daily Inter Lake
|
August 26, 2020 1:00 AM
The ACES After School program has been a fixture in the Bigfork community and lifeline for working parents for the past eight years as a local provider of affordable childcare just steps away from Bigfork Elementary School. But the future of the program was in flux earlier this year when director Cathy Hay learned that the building they'd been renting at the corner of Grand Drive and Commerce Street was on the market. She began searching for a new home that would meet three primary needs including more space, a location near the school and, ideally, come equipped with a commercial kitchen.
"I was like, I can't believe this might be the end of it," Hay recalled.
But on Aug. 17, Hay confirmed that their search was over: ACES will be operating out of its new location at 647 Commerce Street as of Sept. 8.
"It's on Commerce Street, directly across from the school, so it's actually even a better location," she said. "The people that had it just randomly broke their lease and moved out … It really was the 11th hour."
Hay estimated that the new building, which ACES will be renting, is about twice as big as their current space.
The only drawback of their new home is the lack of a commercial kitchen space, but Hay is hopeful that the program will be able to negotiate a few additions with their landlord, such as the installation of a triple sink, to ensure that their meal program continues. On weekdays, ACES serves between 40-50 meals to participants.
"We're going to do everything we can to keep doing that," Hay said, of the dinners.
The program is seeking donations to support their meal service and help keep the program free for families who are struggling financially. Students who qualify for the school's free and reduced lunch programs can attend ACES at no cost — and Hay wants to keep it that way.
"There's so many younger ones whose parents are struggling financially. If they had to pay $10 a day … they just can't afford it," she explained. "Any contributions go directly to help serve any child in the free and reduced lunch program."
ACES is also considering providing a space for remote learners to do their schoolwork during the day so their parents can work. To help make that possible, Hay is hoping to tap into some of the $30 million in grant funding for childcare providers that was announced Aug. 11 by Gov. Steve Bullock's office. But this offering has yet to be set in stone and she recommends those who are interested check the ACES website for the latest updates at www.acesafterschool.com.
If the Commerce Street location hadn't panned out, Hay was in talks with the Community United Methodist Church about using the worship center as a temporary home, but she's grateful that things turned out the way they did. Someday, she hopes ACES will be able to purchase a building of their own to solidify the program's place in the community.
"I do believe that the community of Bigfork will rally and make that happen," she said.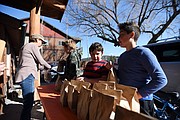 ---