Headwaters Montana to fold after 13 years of conservation work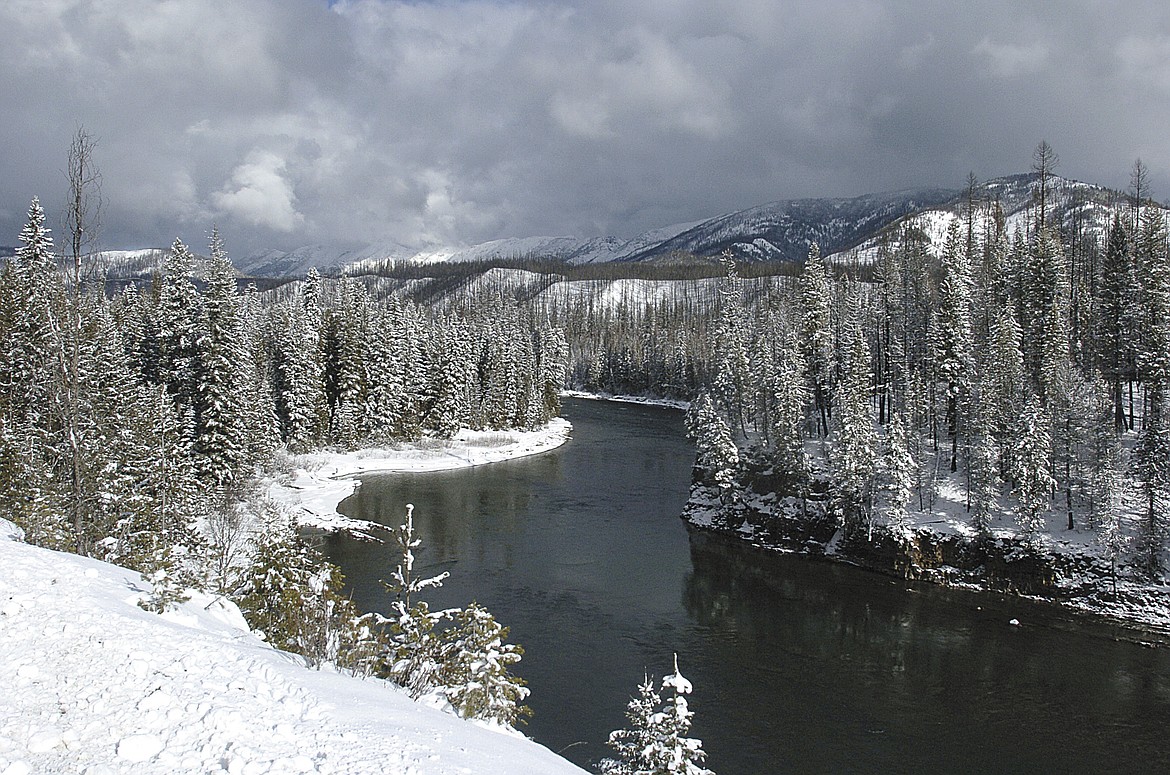 The North Fork of the Flathead River at Glacier Rim. (Hungry Horse News file)
by
KIANNA GARDNER
Daily Inter Lake
|
December 11, 2020 12:00 AM
After 13 years of advocating for wildlife and wilderness in land management decisions for the Flathead and Kootenai regions, Headwaters Montana will officially close its doors at the end of the year.
The Bigfork-based group announced Thursday that its board made the decision to fold in June. The closure is primarily due to a lack of funding - an obstacle other conservation organizations in the Flathead Valley have struggled with in recent years.
Board President Roger Sherman said Headwaters Montana played a significant role in protecting the North Fork of the Flathead River from Canadian coal mine development in the early 2000s with the passage of the 2014 North Fork Watershed Protection Act. The organization marshaled bipartisan local support for the protection measure, which withdraws federally owned land or interest in land within the area from "all forms of location, entry and patent under the mining laws and disposition under all laws relating to mineral and geothermal leasing," according to the bill itself.
The organization also noted its role in helping "lower the temperature" of the controversial Flathead Forest Management Plan revision process by initiating the Whitefish Range Partnership that brought diverse stakeholders to the table to resolve complex issues. For example, the organization's efforts helped improve snowmobiling opportunities and recommended 80,000-acres of wilderness to Congress in the Whitefish Range.
Headwaters also worked on a range of other conservation issues on the Kootenai National Forest. Undertakings included addressing pollution in the Kootenai River that stemmed from British Columbia and helping develop alternate sources of funding for non-game wildlife in Montana.
As part of its closing, the organization has endowed the Loren and Edwin Fields Wilderness Scholarship Fund and the Jack Potter Glacier National Park Stewardship Fund. Both funds will be managed by the North Fork Preservation Association.
"Both these funds will help bring wilderness education and better natural resource management decisions to Montana in general and Glacier Park in particular," said Flannery Coats, president of NFPA.
She added that her organization looks forward to carrying on some of Headwater's legacy work.
The organization also made significant cash gifts to the Montana Land Reliance's Bigfork Natural Area Project, which aims to build upon the current trail system that winds along the "Wild Mile," and to the Flathead Land Trust's Badrock Canyon Project, which seeks to protect approximately 800 acres along the Flathead River near Columbia Falls.
"We're really pleased to contribute to these two outstanding projects," Sherman said. "We hope our donation will inspire others to contribute."
To learn more about the Wilderness Scholarship Fund or the Glacier National Park Stewardship Fund, contact Flannery Coast at 406-407-3863. To learn more about the Montana Land Reliance's Bigfork Natural Area Project, contact Mark Schiltz at 406-837-2178. And to learn more about the Badrock Canyon Project, contact Paul Travis at 406-261-4357.
Reporter Kianna Gardner can be reached at 758-4407 or kgardner@dailyinterlake.com
Recent Headlines
---