North Valley receives 400 doses of Moderna vaccine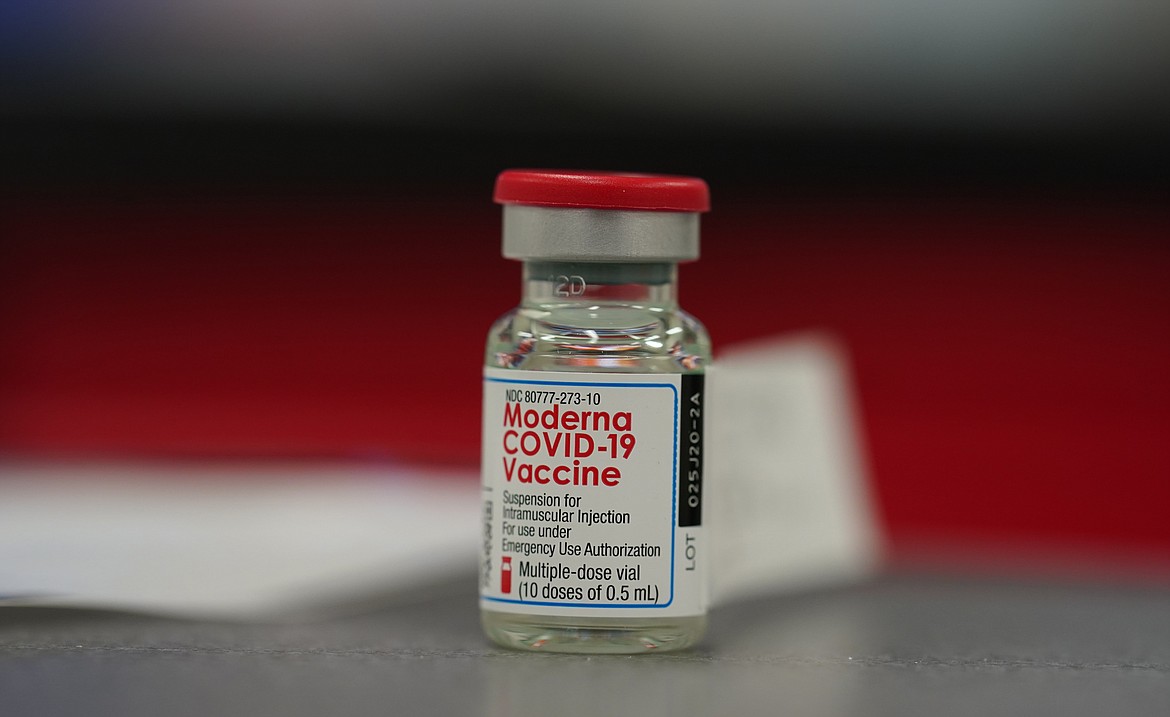 A vial of the COVID-19 vaccine from Moderna sits on a table top to be used in vaccinating employees in the first round of staff vaccinations at Rose Medical Center Wednesday, Dec. 23, 2020, in Denver. (AP Photo/David Zalubowski)
by
Daily Inter Lake
|
December 23, 2020 2:00 PM
North Valley Hospital in Whitefish received its first delivery of a COVID-19 vaccine - 400 doses in total - late Tuesday afternoon.
The critical access hospital was designated as a distribution site for the Moderna vaccine as part of "Phase 1A" in accordance with recommendations from the Centers for Disease Control and Prevention (CDC) and Montana's Distribution Plan. According to a press release, health-care workers who are "at the highest risk for known or expected COVID-19 exposure with patients," are a top priority for inoculation.
North Valley administered its first doses of the vaccine Tuesday evening. Those who were immunized included providers and employees within the emergency department, medical and surgical unit and other patient-facing departments.
"Receiving the vaccine was the first time in the last few months that I have felt hope that we are making progress in this battle," said Emergency Physician Ashleigh Magill, who works in North Valley Hospital's emergency department. "The ability to do even more to protect our families, our friends, our neighbors and our community, and especially our patient populations who are most at risk gives the feeling of a weight being lifted. The hope that in the coming months as the vaccine becomes more available, that the community will be able to return to a new version of normalcy as we continue to track this moving target gives us a renewed vigor for the ongoing journey."
Kalispell Regional Medical Center received its first shipment of the vaccine last week, though health-care workers there received the immunization created by companies Pfizer and BioNTech, as opposed to the one created by Moderna, which North Valley received.
While vaccination is one step toward fighting this pandemic, North Valley is encouraging the community and visitors to continue their efforts to stop the surge of COVID-19 by washing their hands, wearing a face covering and practicing social distancing.
---