Waldenberg and Cebulla married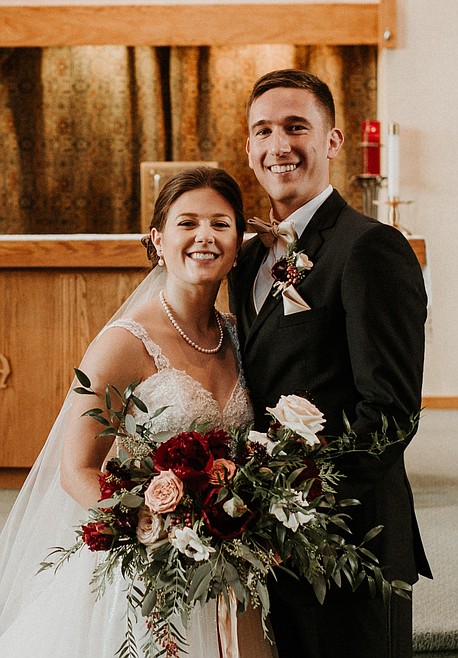 |
December 27, 2020 12:00 AM
Lauren Catherine Waldenberg and Adam James Cebulla were married at Saint John Paul II Catholic Church in Bigfork on Nov. 14. The Rev. Nicetas Msinge officiated.
The bride is the daughter of Dave and Debbi Waldenberg of Kalispell.
The bridegroom is the son of Ron and Terri Cebulla of Kalispell.
Maid of honor was Rachel Duquette.
Best man was Joey Pfennigs.
Other attendees were Shea Stevens, Teryn Waldenberg, Taylor Waldenberg,
Molly Wright, Lise Spencer, Derek Myers, Matthew Waldenberg, Michael Waldenberg, Brayden Nicholson and Beau Nutting.
Best man and brother, Garrett Cebulla, and longtime friend, Derrick Criner, sent their love from afar.
Flower girls were Parker and Lucy Waldenberg.
Ring bearers were Reid and Regan Waldenberg.
The bride graduated from Montana State University with a bachelor's degree in
environmental design and a master's degree in architecture. She is employed by MG2, an architecture firm based out of Seattle
The groom graduated from the University of Mary with a bachelor's degree in marketing and from the University of Idaho with a master's degree in adult organizational leadership and learning. He recently accepted a position with J2 Business Products.
The couple is in the process of moving from Seattle to Missoula.
Recent Headlines
---