New owner reopens escape game center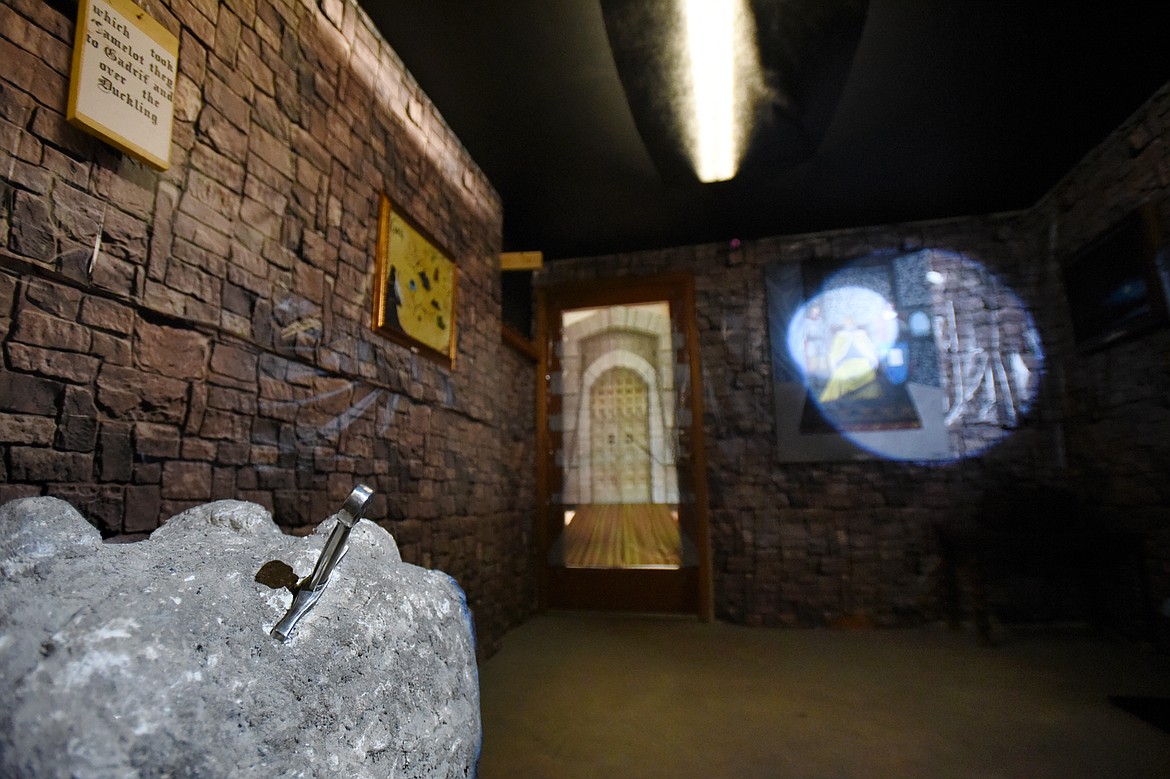 The Saving Camelot room is shown at Hidden Key Escape Games in Whitefish. (Casey Kreider/Daily Inter Lake)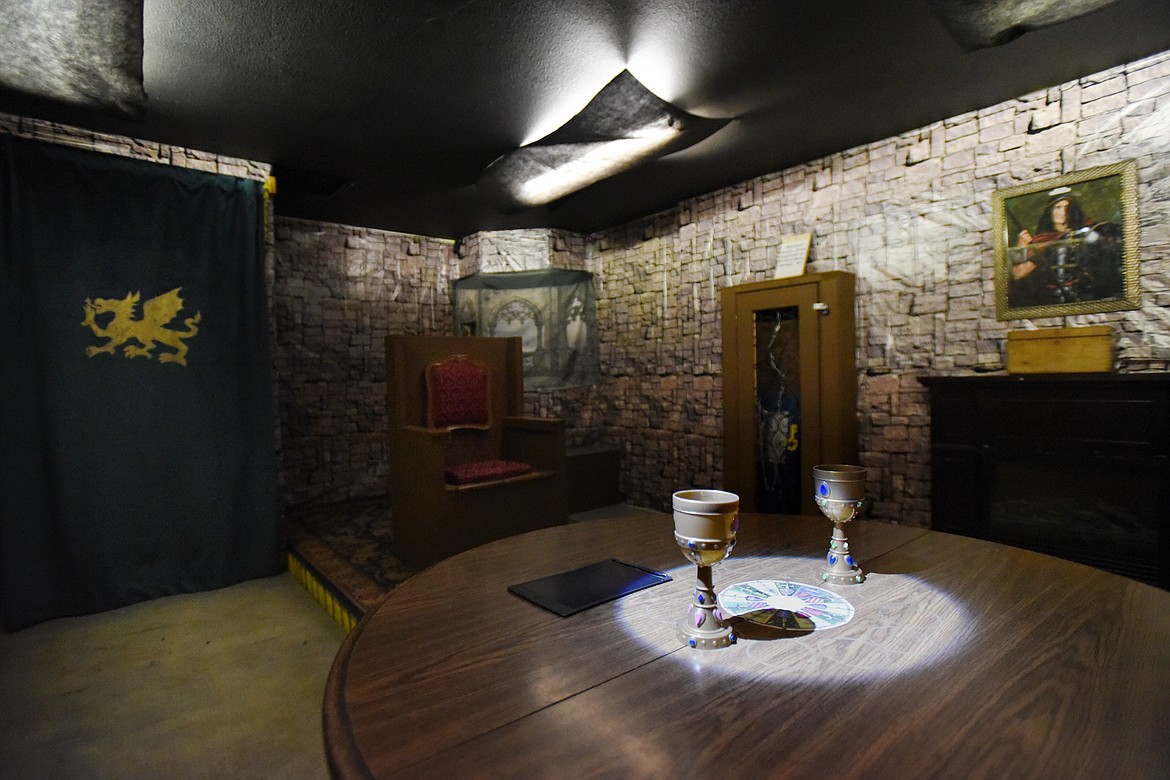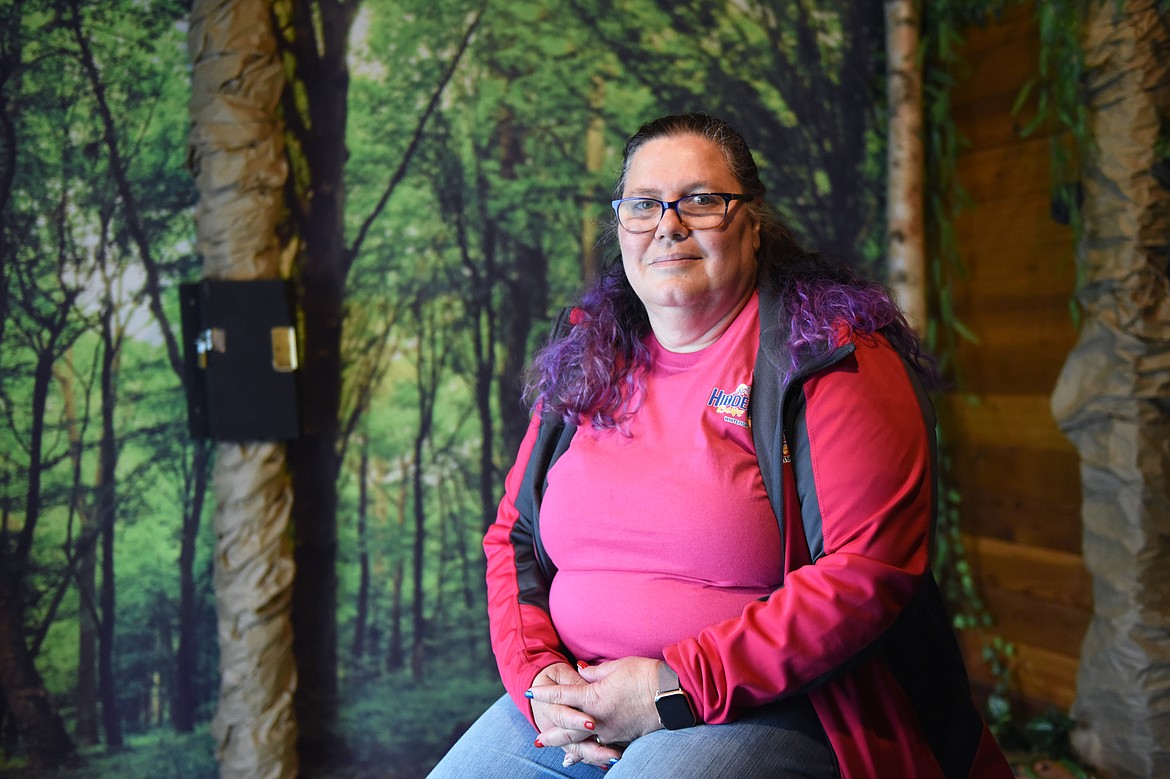 Patty Holcomb, owner at Hidden Key Escape Games in Whitefish, is pictured in the North Fork Cabin room on Tuesday, June 30. (Casey Kreider/Daily Inter Lake)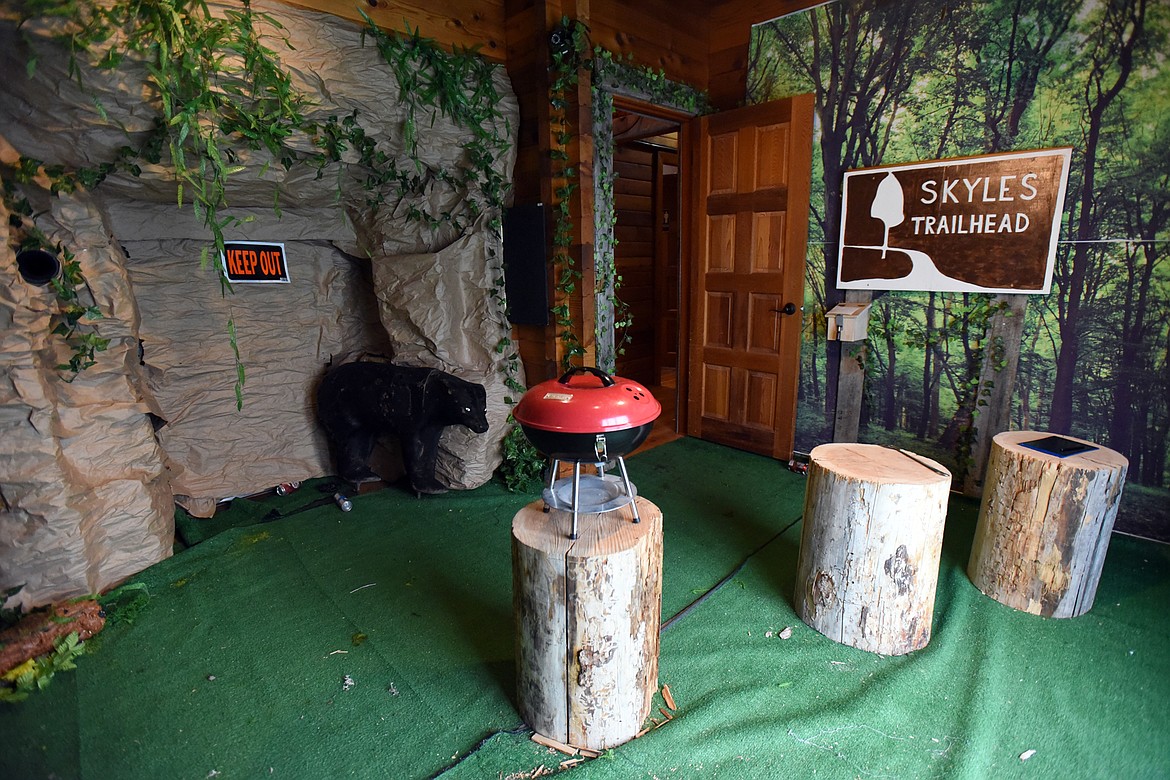 The North Fork Cabin room at Hidden Key Escape Games in Whitefish. (Casey Kreider/Daily Inter Lake)
Previous
Next
by
BRET ANNE SERBIN
Daily Inter Lake
|
July 12, 2020 1:00 AM
Sandy Tutvedt has turned over the keys to Hidden Key Escape Games to new owner Patty Holcomb. Tutvedt built the escape game center on U.S. 93 near Whitefish a couple of years ago, and now Holcomb wants to put her own spin on the unique attraction.
"I like here that you can do something inside that's safe and clean with your family or a group of friends," Holcomb said. Even though the Oregon native has lived in the Flathead Valley for 20 years, she isn't a fan of cold winter days or elaborate outdoor adventures. When it came time for the former owners to pass on the activity center, Holcomb relished the opportunity to develop more indoor activity options for the valley.
Hidden Key Escape Games offers three challenges for groups of around two to 10 people that simulate a fantastical environment where participants have to get clever and creative to escape the room within an hour. The "North Fork Cabin" simulates a search-and-rescue mission; "Saving Camelot" transports players back to medieval times; and "Secret of Terces" immerses guests in a secret society. Players put together clues, crack codes and try other tricks straight out of blockbuster movies.
"Some people like puzzles, crosswords and fantasy," Holcomb pointed out. Escape games are an opportunity to put their skills to the test and live out some of the thrilling scenarios they have only imagined. There is always an emergency door, and players at Hidden Key only participate with members of their own group, so the unsettling experience is challenging but doable.
It's a unique way to have some fun that Holcomb said many adults adore. She said Hidden Key receives a lot of business from both local players and tourists, and most of their visitors are adults, although children as young as 6 can play with their parent's permission. A lot of escapees return to the center time and again to try out new setups or take another stab at beating a challenge that stumped them earlier.
Hidden Key also offers a mobile "Pirate Booty" game that is geared toward corporate events and professional team-building exercises, which gives employees in suits and ties a chance to break out eye patches and search for hidden treasure. Holcomb is currently in the process of revamping this game to accommodate about 240 people.
Since the industry standard is to rearrange each room about every nine months, Holcomb plans to replace the North Fork Cabin game with an asylum-themed attraction this summer. Anyone eager to try their hand at finding their way out of the deep woods should visit Hidden Key sooner rather than later.
Since taking over ownership of the game center in April, Holcomb has brainstormed a number of other changes, too. The biggest addition will be a rage room, which Holcomb hopes to debut in the next month. The unique space will allow visitors to don protective gear and let off a little steam by throwing, smashing and hitting discarded objects like old computers, printers, bottles or even photos of an ex-boyfriend or a not-so-beloved boss.
Hidden Key's rage room will be the first space of its kind in Montana, according to Holcomb. The trend started overseas, and even though it might be a new concept for the valley, Holcomb is confident there will be some interest in the unique outlet.
"People here don't know what a rage room is," she said. But it isn't hard to explain: "You just go in and break stuff."
She said the unconventional activity makes for a fun way to celebrate birthdays, bachelorette parties or just a chance to let off a little steam. Hidden Key accepts donations of breakable—non-mercury-filled—items for the rage room on their porch.
She hopes to expand the programming at Hidden Key to include activities such as monthly date nights as well.
Holcomb introduced new game players to the concepts at Hidden Key's "Grand Reopening" event on July 4, where attendees could play a mobile puzzle game or pay to smash a beat-up car for fun.
Escape games, rage rooms and other unorthodox activities like these are growing in popularity across the country. Holcomb and her family first came across the concepts in Oregon, and now she hopes to bring those quirky ideas back home.
Hidden Key Escape Games is located at 5790 U.S. 93 S. Hours are 12 to 10 p.m., seven days a week, and reservations can be made at https://hiddenkeyescapegames.com/shop/
Reporter Bret Anne Serbin may be reached at (406)-758-4459 or bserbin@dailyinterlake.com.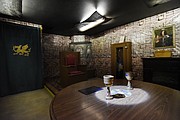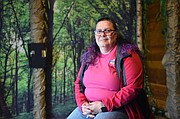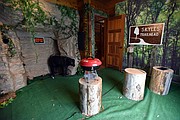 ---