Benefit cruise to raise bus safety awareness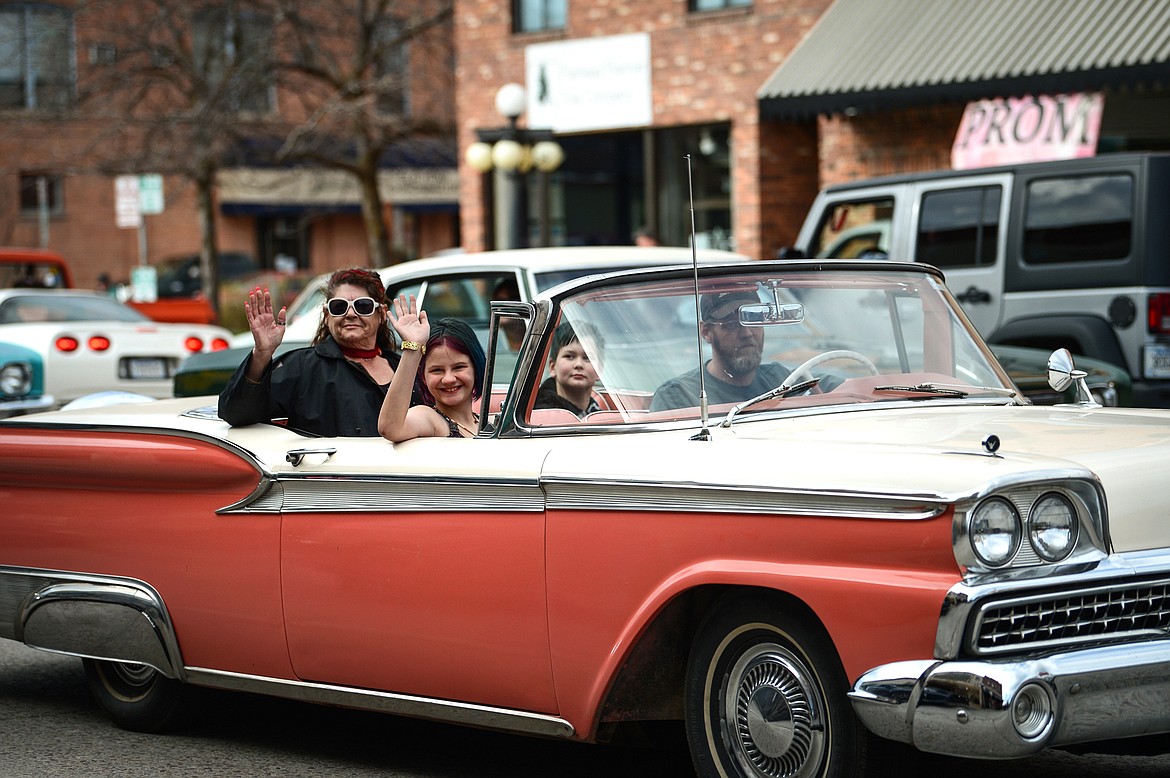 Passengers in a classic Ford wave as they drive through the Kruise Kalispell event on Main Street on Friday, April 17. (Casey Kreider/Daily Inter Lake)
Kruise Kalispell Facebook group is having a benefit cruise Friday evening in Kalispell to raise funds for Jordana Hubble and JABS (Jordana's Alliance for Bus Safety). The event will begin about 6 p.m. at the Kalispell Center Mall parking lot.
The group hopes to raise awareness for the importance of stopping for school buses and crosswalks.
Drivers are reminded that flashing yellow lights should trigger the thought to slow down, use caution, and prepare to stop; not to hurry up to beat the red light, be it on a bus or a stop light. Drivers need to keep 100% of their attention on the road and never text or let anything distract their attention.
Jordana Hubble, a student at Olney-Bissell School, was hit by a car Nov. 12, 2019, after she got off a bus on U.S. 93 north of Whitefish. She was trying to cross the highway when she was struck by a vehicle that failed to stop, even though bus lights and stop signs were fully activated.
Recent Headlines
---