Bowman Orchards celebrating 100 years in the cherry business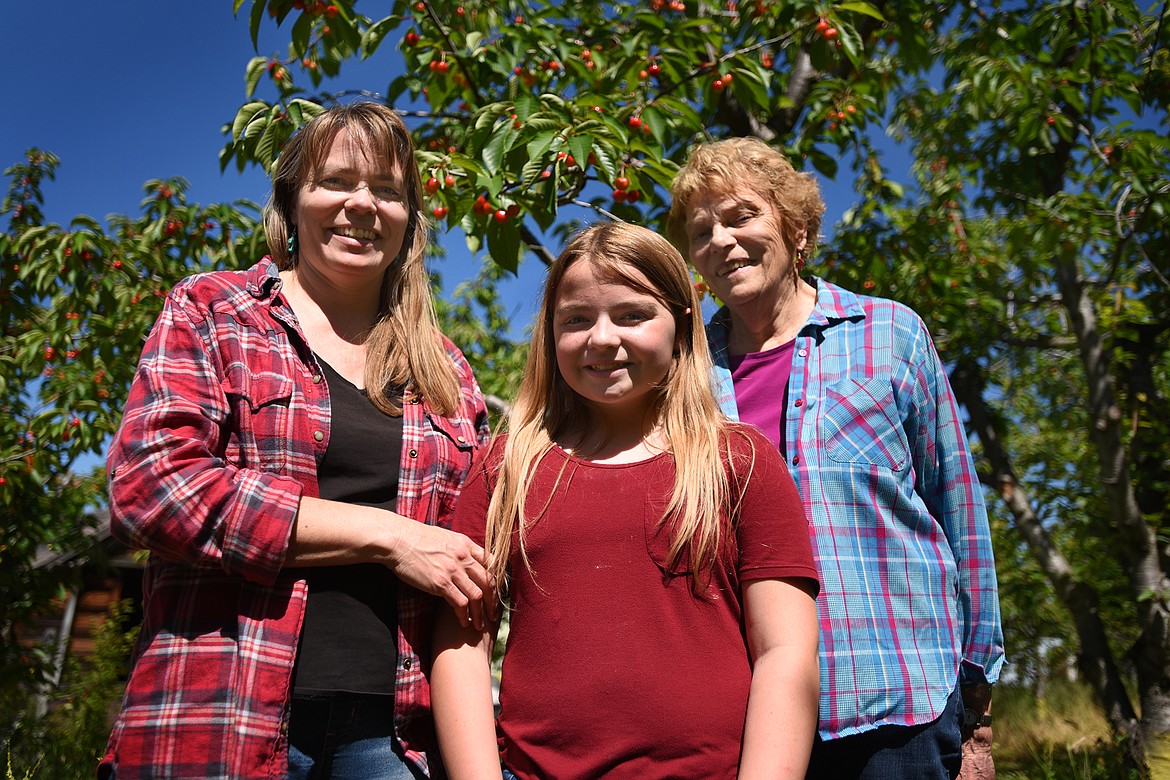 Denise Bowman Wermer, her daughter Ayla and her mother, Marilyn Bowman, pose near their cherry trees. Bowman Orchards celebrates its 100th year in 2020.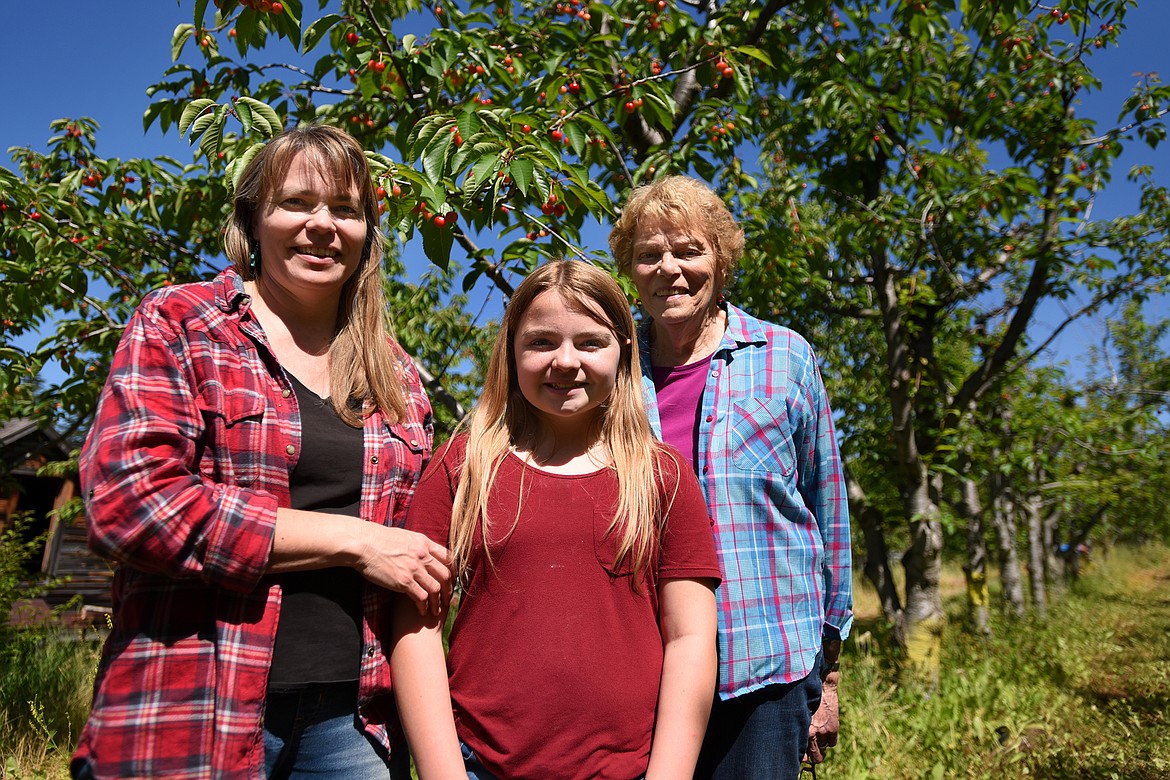 Denise Bowman Wermer, her daughter Ayla and her mother Marilyn Bowman stroll through the cherry trees as Bowman Orchards celebrates its 100th year in 2020. (Jeremy Weber/Daily Inter Lake)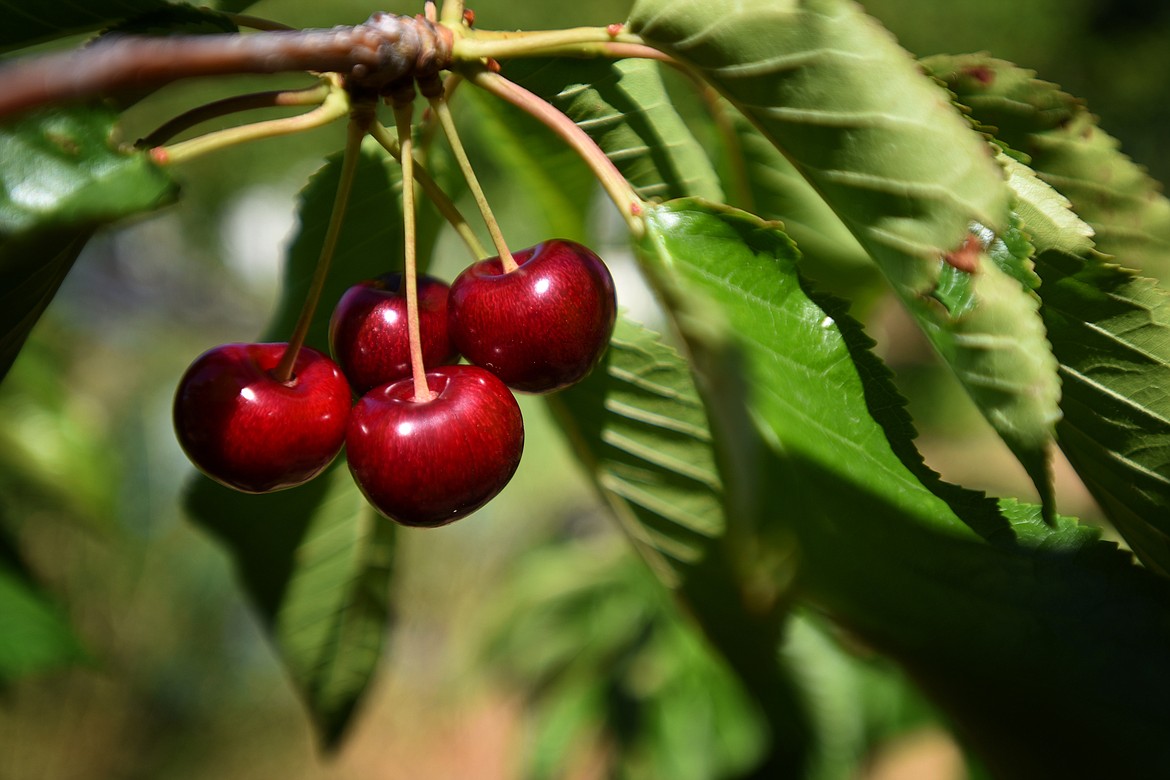 Ripe cherries sit on the tree waiting to be picked at Bowman Orchards south of Bigfork.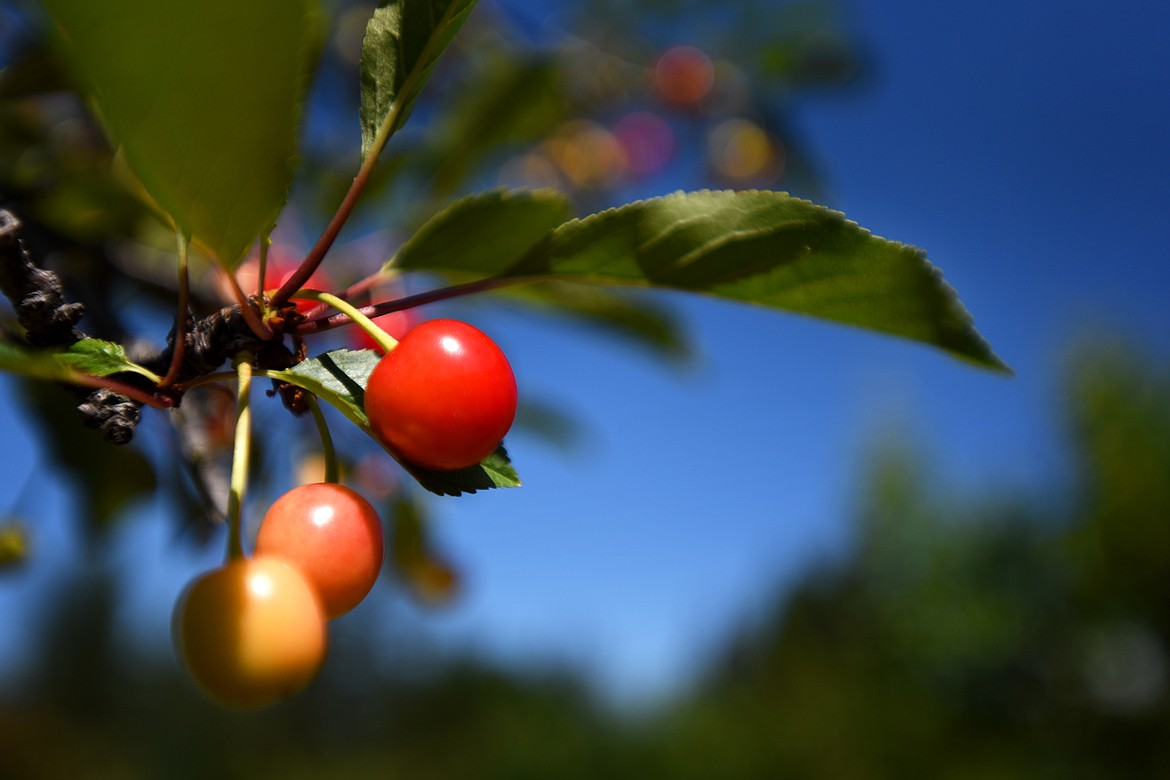 Pie cherries are one of several varieties grown at Bowman Orchards. (Jeremy Weber/Daily Inter Lake)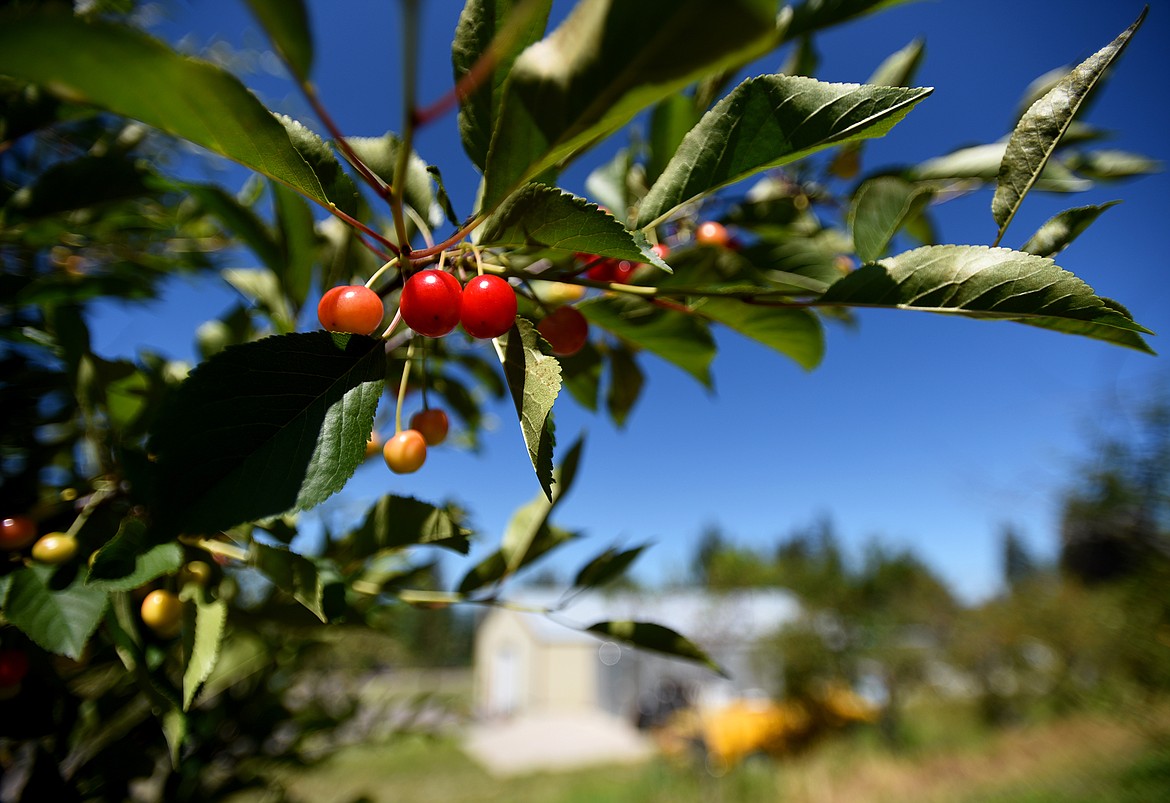 Pie cherries are one of several varieties grown at Bowman Orchards. (Jeremy Weber/Daily Inter Lake)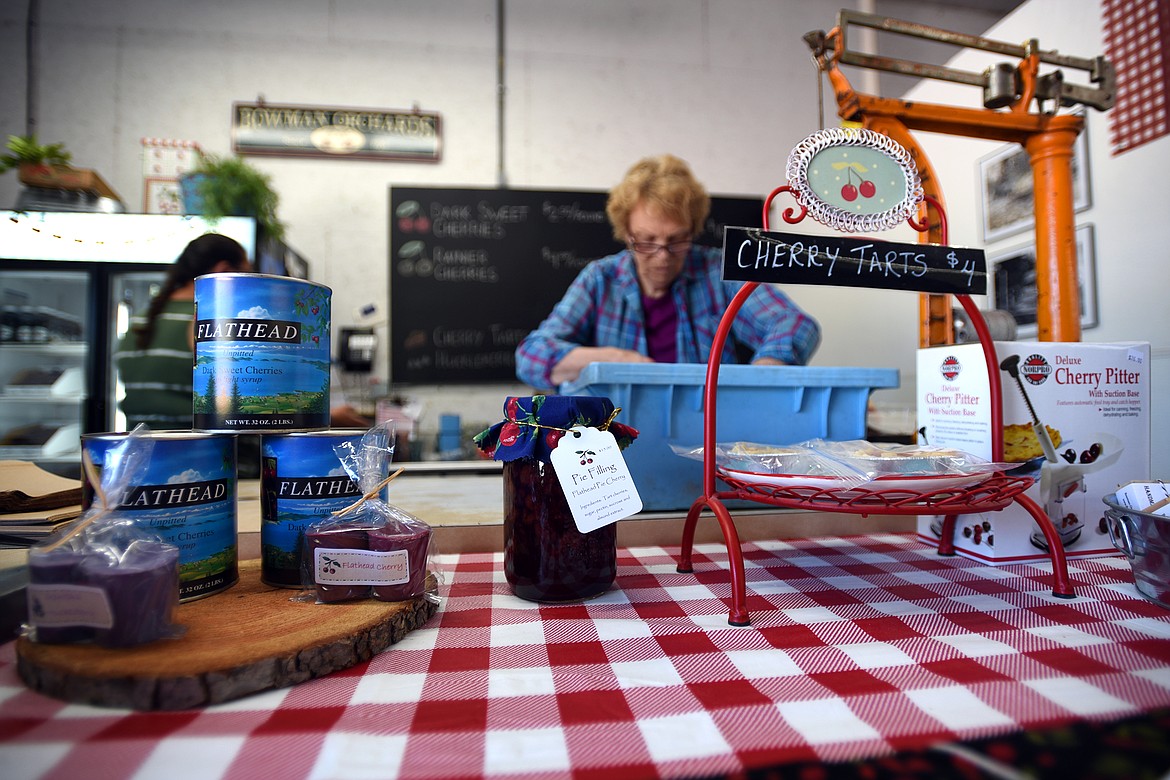 Marilyn Bowman works sorting cherries at the family's roadside stand. (Jeremy Weber/Daily Inter Lake)
Marilyn Bowman sorts cherries at her family's roadside stand. (Jeremy Weber photos/Daily Inter Lake)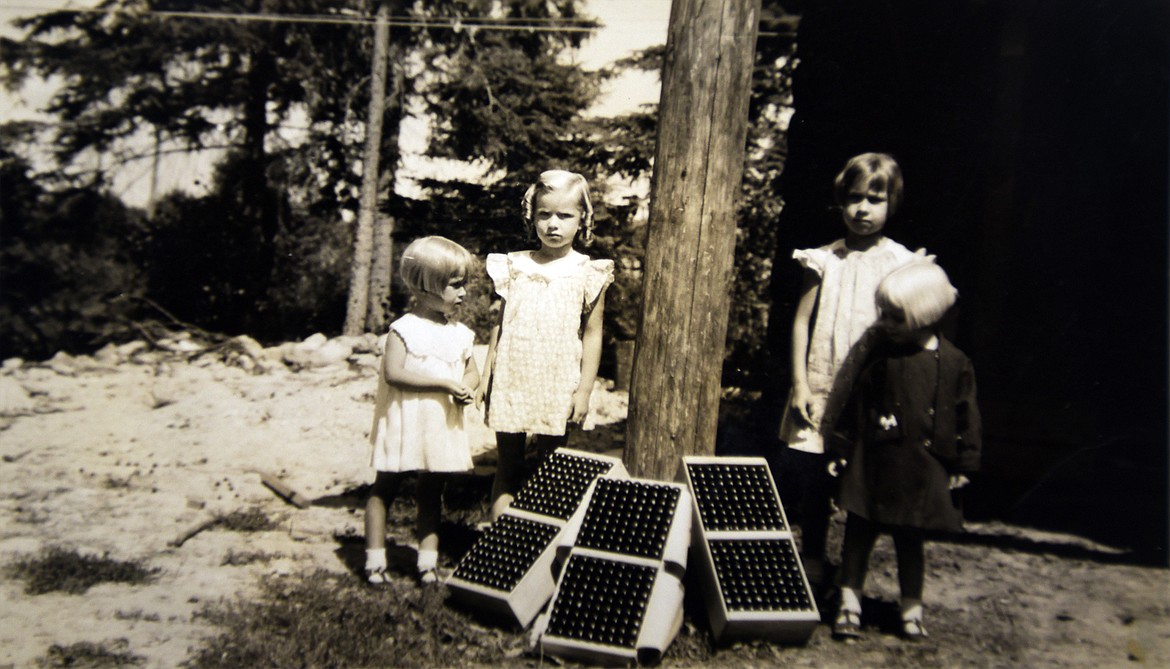 Friends of the Bowman family pose near row-packed specialty boxes of cherries in this undated photo. (Photo provided)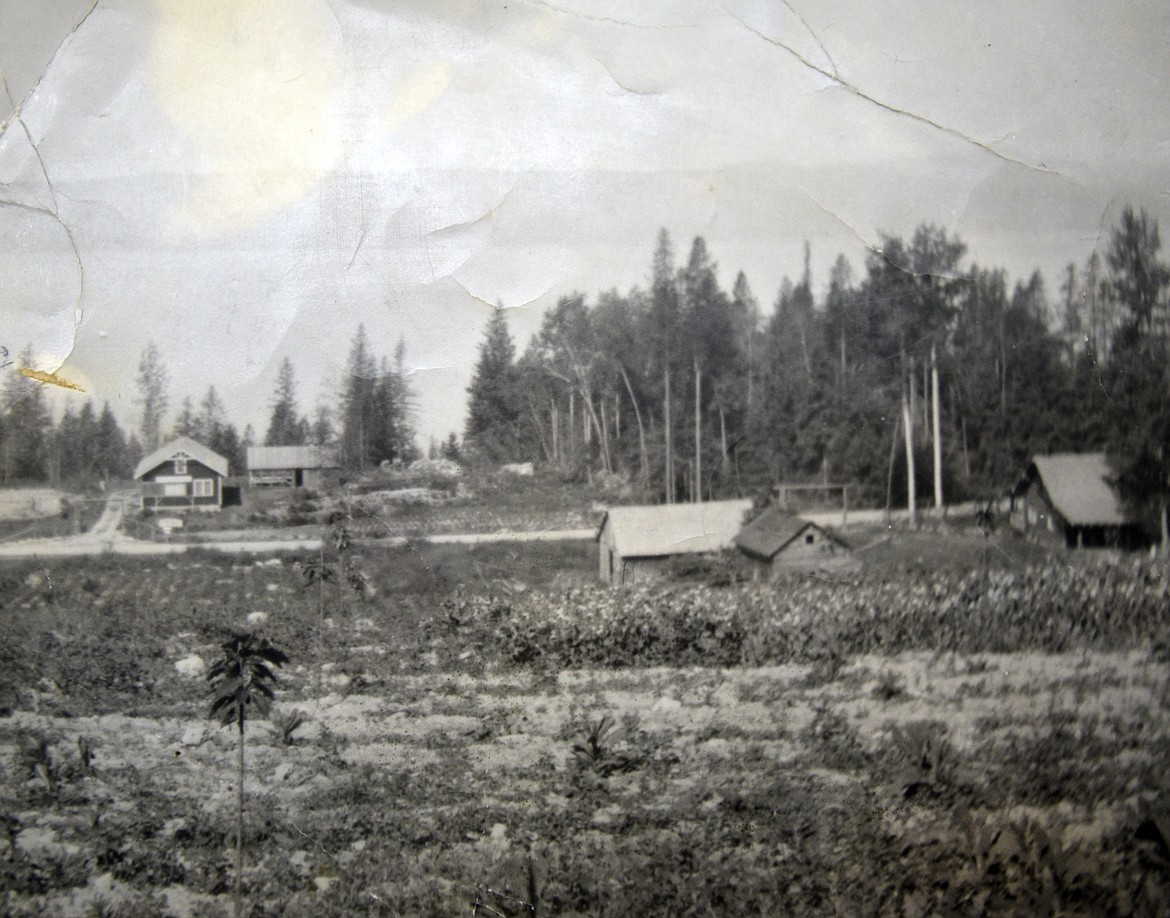 A photo of the early days of Bowman Orchards. (photo provided)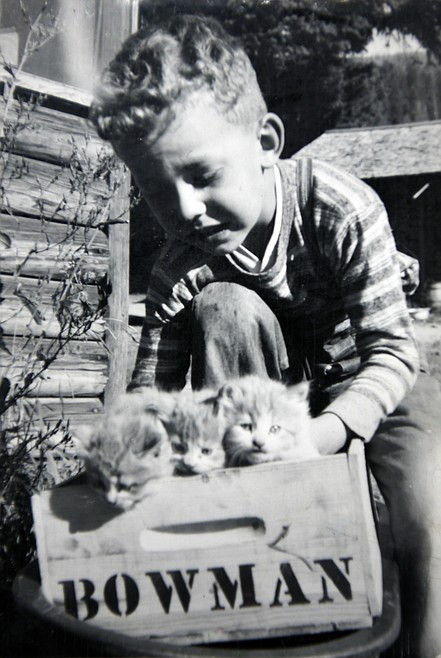 A young Jerry Bowman carries a litter of kittens around the orchard in one of the family's cherry crates. (photo provided)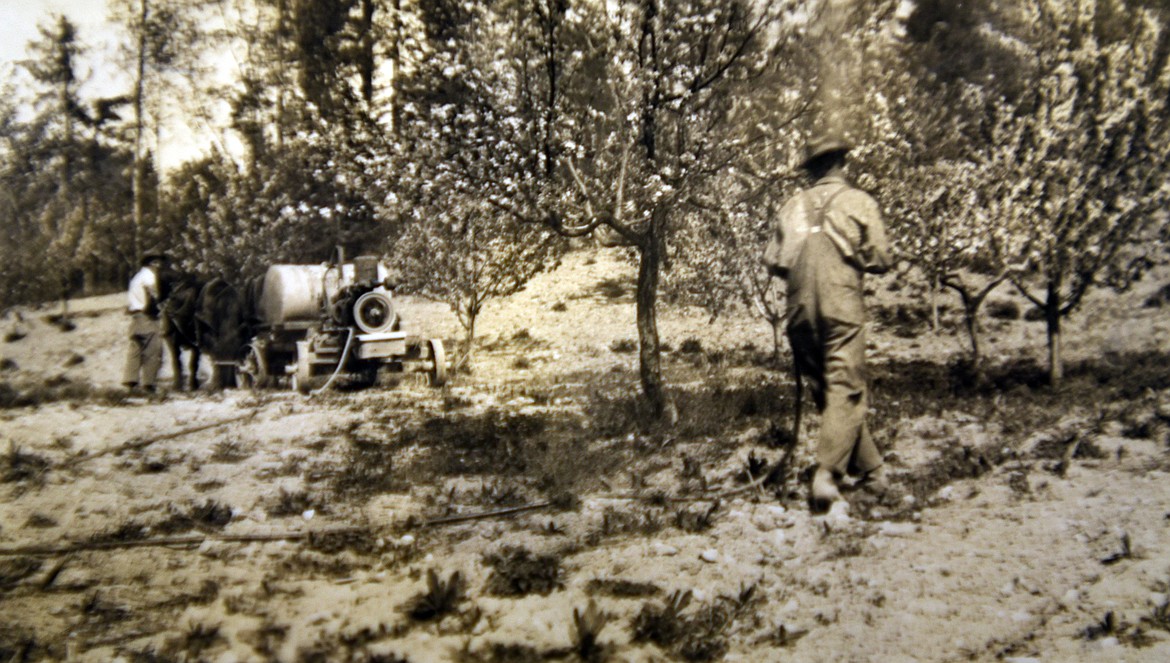 Adam and Eby Bowman spraying the orchard with a horse-drawn sprayer in the 1930s. (photo provided)
Previous
Next
by
JEREMY WEBER
Daily Inter Lake
|
July 26, 2020 1:00 AM
For five generations, the Bowman name has been synonymous with cherries on Flathead Lake's east shore.
Over the decades, the family business has grown from a single acre of trees to the two-state operation it is today. As Bowman Orchards celebrates 100 years of operation in 2020, the family looks back at a century of ups and downs.
It all began with Simon Bowman and his two youngest sons, Adam and Eby. When the trio purchased a lot of wooded land on the east side of Flathead Lake in 1920, they found several others in the area were already growing cherries and decided to try their hand at it. Preparing the wooded acreage was not easy. With teams of horses for moving downed trees and using dynamite to clear any pesky large rocks, the trio worked hard to clear enough for 1 to 2 acres of cherry trees.
As the orchard grew, so did the cherry crop and the family's success. It wasn't long until the Bowman family began growing as well. According to Denise Bowman Wermer, her grandfather, Adam Bowman, met her grandmother right there in the family orchard.
"Adam was up in a tree down by the road picking cherries when a young woman, who was working as a nanny, led some girls over and began picking cherries from the same tree," she said. "They didn't notice he was there, so when he asked what they were doing, it startled the woman quite a bit. It wasn't long after, they were married."
Disaster stuck in 1935 when a harsh early winter storm decimated the orchard. Though the cherry trees had been destroyed, Adam was determined to keep the family business alive. With a willful determination, he replanted. Knowing that it would take five to seven years for the trees to mature into good producers, he took a job with the U.S. Forest Service to make ends meet until the orchard could recover.
Eby, on the other hand, decided to try his luck searching for gold in Alaska before joining the military to serve during World War II.
Adam stayed home to take care of his young family during the war, but helped out other area growers in need during that time.
The next Bowmans to take over the family business were Adam's son Jerry and his wife Marilyn. The couple met while in college at Montana State College (now MSU) and were ready to buy a house there when Adam made the decision to retire and turned the family business over to Jerry.
Wermer said working the family orchards was a great way to grow up.
"I can remember being a 6-year-old sitting on the sorting belt until 10 at night or later. They are some of my favorite childhood memories," she said.
Her father also taught at Bigfork High School for a time, but eventually decided to turn all of his attention to expanding the family's cherry business. He added more area to the orchard and added a new building for sorting and selling the cherries in 1988, but soon found himself facing the same situation his father had in 1935.
January 1989 brought with it another terrible winter storm that destroyed more than 75 percent of the orchard's cherry trees, once again leaving the Bowman family with a decision to make.
Wermer, who was 13 at the time, remembers it well.
"We were at a crossroads. We had to figure out what we were going to do. Cherries were our livelihood, but we didn't have any to sell. My parents seriously considered selling our property here and moving to Washington and I am so glad they didn't," she said. "My parents still had to decide what to do. With no harvest on the Flathead, we had to start looking elsewhere."
That elsewhere turned out to be Washington, where the family leased a second orchard near Moses Lake to help produce cherries while the Flathead orchard recovered.
Today, Wermer's brother Doug runs the family's orchards in Washington, which they now own.
It's been 100 years since the first Bowman Orchards cherry crop, and three generations of Bowmans can be found still working that original land in 2020.
Jerry and Marilyn can still be found sorting through cherries at the family's roadside store or taking a stroll through the orchards. Wermer and her sister Diana have taken on a lot of the work, while the fifth generation to work the Bowman Orchards can be found picking, pruning, sorting.
These days, the Bowmans grow the same cherries in Washington as they do in the Flathead, an assortment of Bing, Tieton, Lambert, Lapin and Rainier cherries, along with a small number of pie cherries.
"People would want me to say that our Montana cherries are better, but I would say our Montana and Washington cherries are really about the same. They are all good," Wermer said with a laugh.
Bowman Orchards' centennial year has been a good one, according to Wermer, with a good crop and steady sales.
"So far, this year has been pretty good. Frost damage in parts of Washington and California has hurt some of the competition. They did not get hit too bad in Washington while others did," she said. "They got some here, but not bad. Also, the recent hail storm damaged some growers closer to Polson. Every year is completely different, though. There are so many variables to take into account that it is really hard to predict."
While things around the orchard have changed quite a bit since her childhood, like much more traffic on Montana 35 and brisker sales, Wermer said she and her family are still quite happy working the same orchards her great grandfather did and hopes the future will bring continued success.
"It would be great to be here for another hundred years," she said. "That is up to God and what he has planned for us, though."
Reporter Jeremy Weber may be reached 758-4446 or jweber@dailyinterlake.com.
Recent Headlines
---