Athletes get into the swing of things at new gym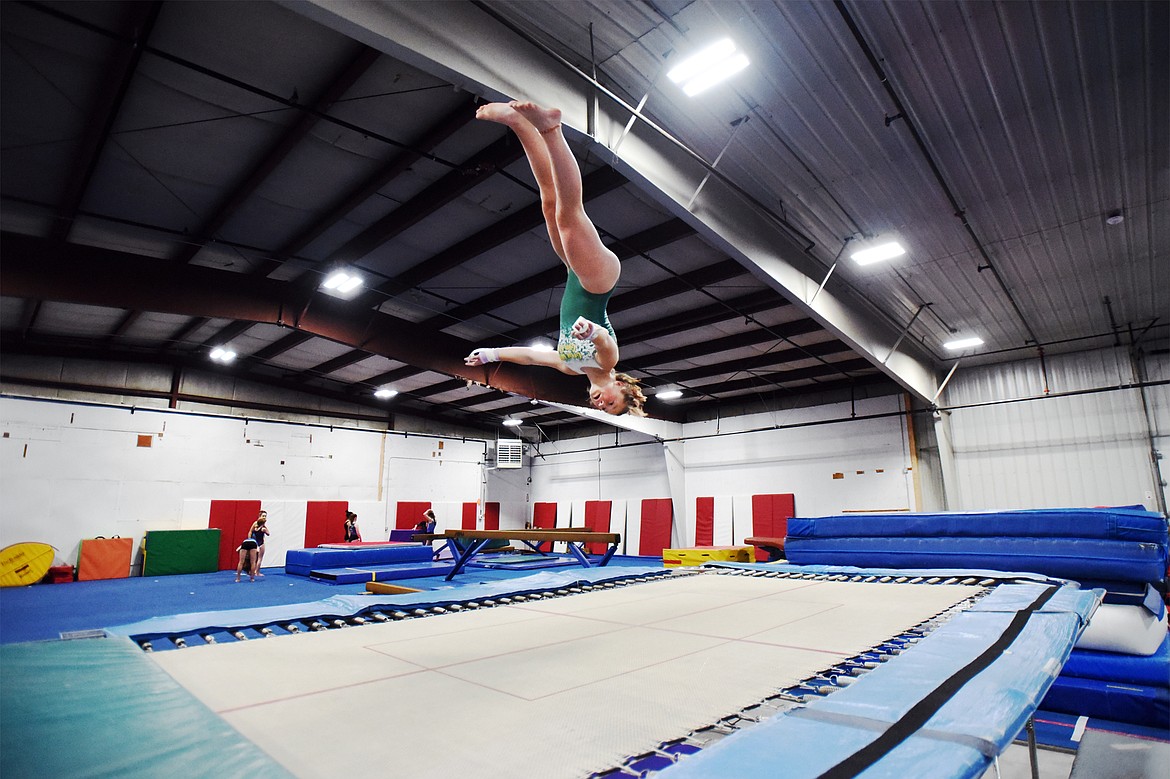 Level 9 gymnast Lucy Toelke uses one of the many trampolines in the competitive team area at Flathead Gymnastics Academy on June 9. (Casey Kreider photos/Daily Inter Lake)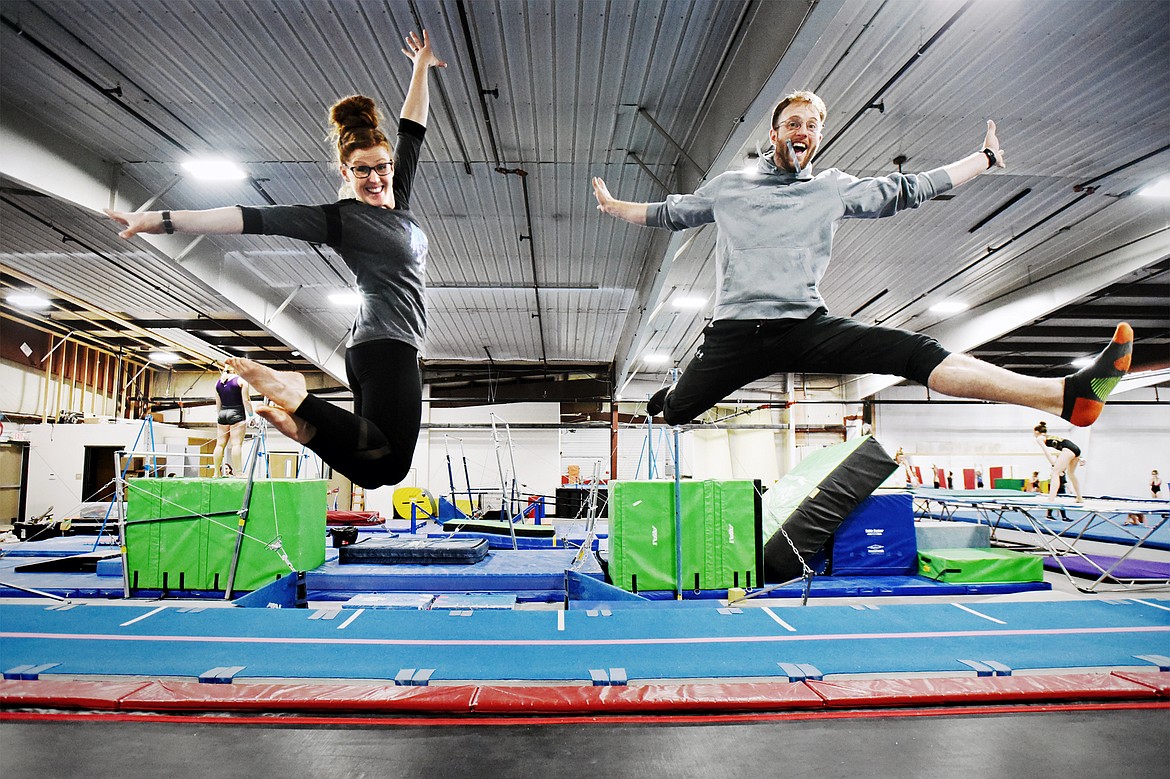 Flathead Gymnastics Academy co-owners Keeley and David Tighe at the facility.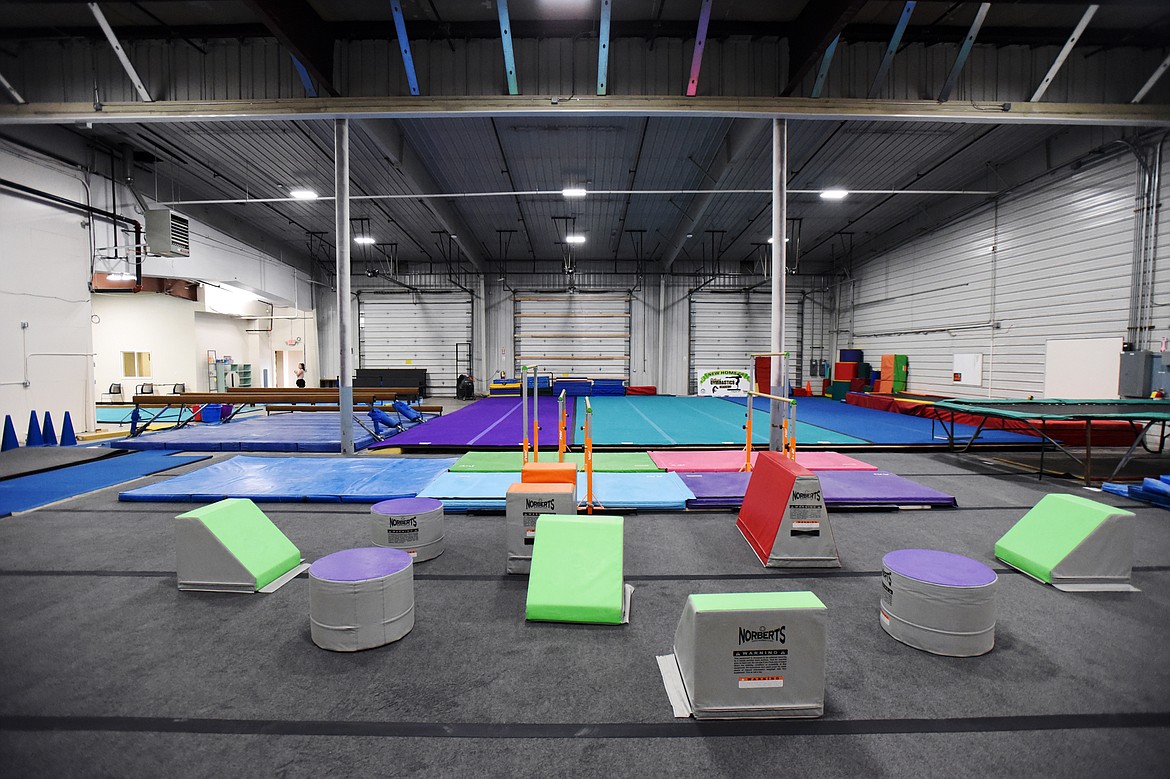 An obstacle course setup is shown in the developmental gymnastics area at Flathead Gymnastics Academy in Kalispell on Tuesday, June 9. (Casey Kreider/Daily Inter Lake)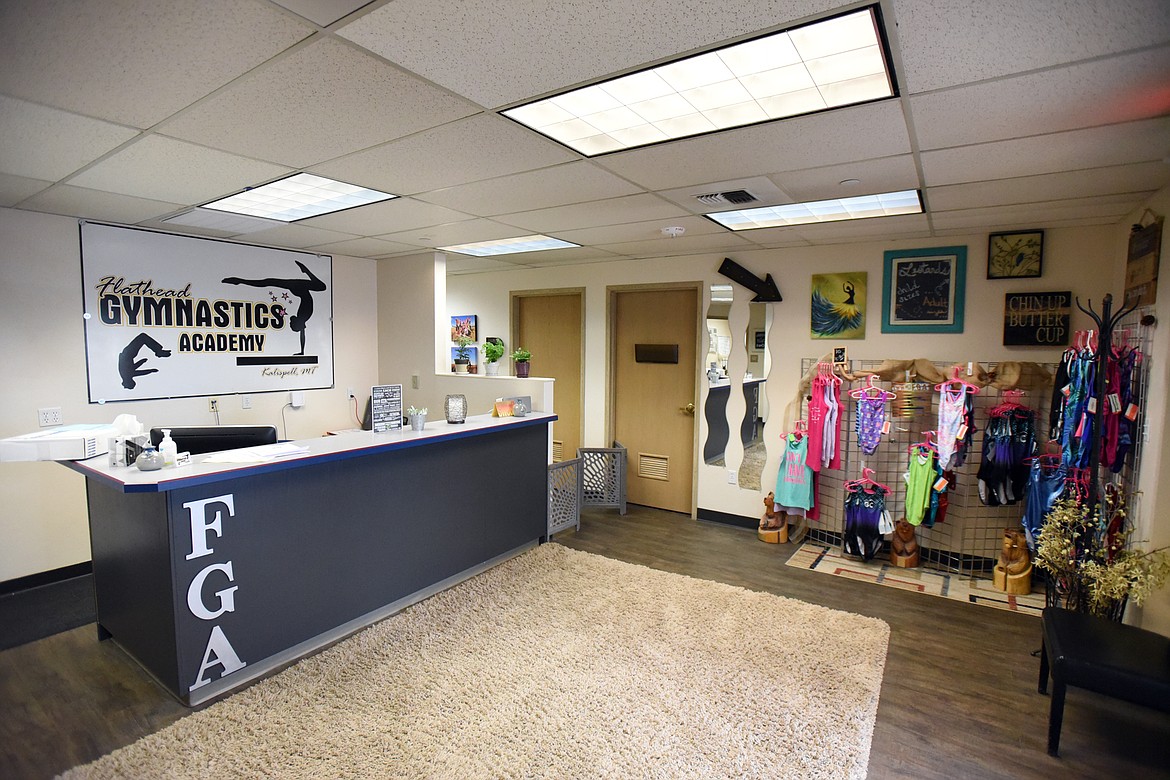 The lobby area at Flathead Gymnastics Academy in Kalispell on Tuesday, June 9. (Casey Kreider/Daily Inter Lake)
Previous
Next
by
BRET ANNE SERBIN
Daily Inter Lake
|
June 21, 2020 1:00 AM
Flathead Gymnastics Academy is taking a big leap, but that's nothing new for the local gymnastics program.
At the end of May, they moved into a new gym, leaving behind the location where they had trained for the past 30 years.
"Over the years we have had so many people ask the question, "'so when are you guys going to expand?' We now have an answer," David Tighe said in a press release. Tighe runs FGA with his wife Keeley, who bought the gym in 2011.
The storied gymnastics program got its start on Seventh Avenue in Kalispell in the 1980s. Since Keeley took ownership nearly 10 years ago the program has expanded significantly. When she first took the reins in 2011, there were approximately 125 students enrolled in the academy's competitive team programs. Within three years, membership jumped to almost 400 students and the gym expanded into an area of the building previously used for storage space.
As participation and offerings have continued to grow, so, too, has the need for space.
About two and a half years ago, the Tighes started the search for a new home for their gymnastics hub. In fall 2019, they bought the former Flathead Beverage building along U.S. 2 West to take advantage of the space and location of the old beverage distribution center.
David said the setup of the building is "nearly ideal" for the academy's needs. The new 22,000-square-foot facility dwarfs the old 7,400-square-foot space that housed the program for three decades. Moving into the new space quadrupled the number of individual floors available for athletes, allowing for separate spaces for preschool athletes, developmental gymnastics, extreme ninja classes and team practice.
Viewing and parking space also increased with the new building—David said there is now triple the amount of viewing space there was at the old facility and more than four times as many parking spaces. The convenient location near the Kalispell U.S. 93 bypass also makes pick-up easy for parents and provides the program with extra visibility.
The Tighes spent months working with Hammerquist and Casalegno Construction Management and Jackola Engineering and Design to renovate the industrial building into a gymnastics academy. Now, FGA is gradually getting settled into its new location, with summer camps now underway and classes for a variety of ages on Mondays, Tuesdays and Wednesdays throughout the summer. They expect to be able to expand their programs and offer even higher-level opportunities down the line, thanks to their new space.
"With more space, we can also better train our competitive teams and develop higher skill levels as more space allows for more training tools. This will allow athletes to continue to pursue the sport at a higher level if that is their desire," David wrote. "We hope to provide the opportunity for gymnasts to truly reach their athletic potential."
The new Flathead Gymnastics Academy building is located at 1380 U.S. 2 W. Visit https://www.flatheadgymnastics.com for more information about classes and camps.
Reporter Bret Anne Serbin may be reached at (406)-758-4459 or bserbin@dailyinterlake.com.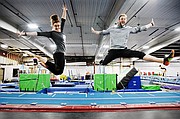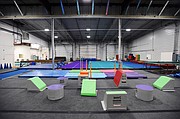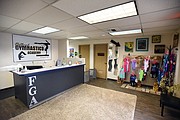 ---