Land near Somers donated for conservation easement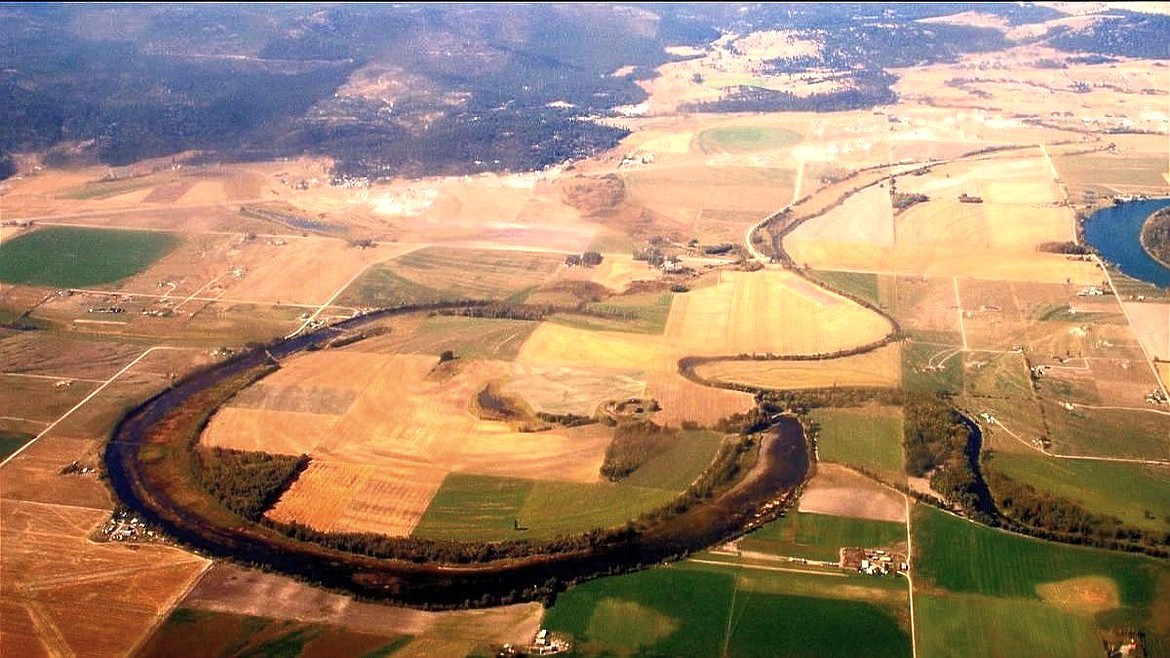 A fourth-generation descendant of a family that settled along Wiley Slough between Kalispell and Somers recently donated a 26-acre conservation easement to the Flathead Land Trust.
The parcel stretches along 928 feet of the wetland's shoreline and is adjacent to another 1,235 acres of previously protected land, according to a recent newsletter from the Flathead River to Lake Initiative.
Donor Dean Robbins said he made the decision to gift the property to the Flathead Land Trust in order to "pass the legacy of open space for wildlife and farming on to future generations."
The easement is located just north of Somers between Flathead Lake and the Flathead River, making it a prime piece of real estate not only for the wildlife that frequent it, but also for water protection purposes.
Wiley Slough, otherwise known as Weaver Slough, is one of six "naturally created oxbow lakes associated with the previous course of the Flathead River," according to the newsletter. These distinct crescent-like shapes are created over time as erosion and deposits of soils change the river's course. Other oxbow wetlands in the valley include Egan, Church, Half Moon and Fennon sloughs.
According to the Flathead Lakers, a nonprofit organization that aims to protect the Flathead Watershed, these sloughs are used by a great number of migratory waterfowl, osprey, upland game birds, great blue heron and double-crested cormorants. They are also important habitats for river otter and other wildlife that travel along the river.
At Wiley Slough, an intact strip of riparian and wetland vegetation around the minimizes disturbances during critical migration periods. The open space provided by the farms also supports valuable wildlife habitat.
During a recent presentation about threatened bird populations, staff with the Flathead Audubon Society discussed the importance of maintaining properties such as these so they can continue to serve migratory species.
Dennis Olson, a conservation educator, highlighted how bird populations in the Flathead Valley are declining — something he and others contribute to both climate change and land-use issues.
"The largest contributor to this decline is loss of habitat," Olson said. "If we continue to expand into these animals' habitats, this decline will continue."
Reporter Kianna Gardner can be reached at 758-4407 or kgardner@dailyinterlake.com
Recent Headlines
---