Flathead County commissioners deny overtime pay for swamped health department staff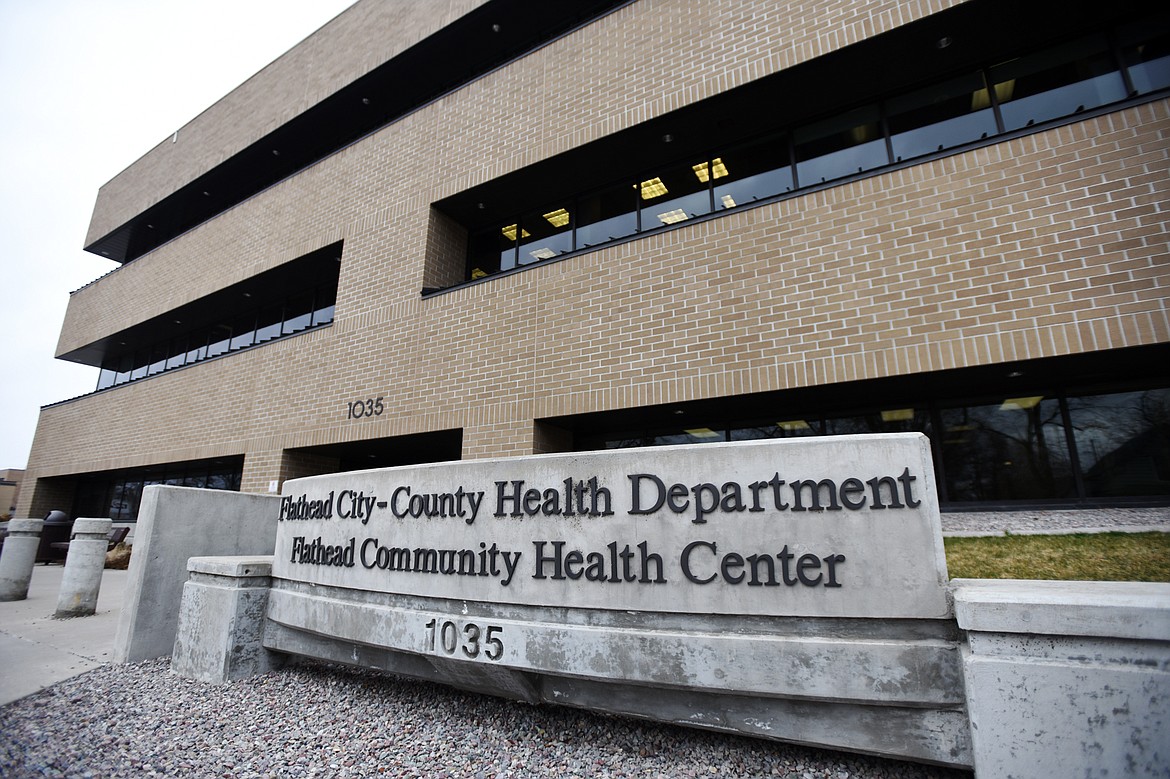 The Flathead City-County Health Department at 1035 1st Ave. W. in Kalispell on Friday, March 27. (Casey Kreider/Daily Inter Lake)
by
KIANNA GARDNER
Daily Inter Lake
|
November 6, 2020 3:40 PM
The Flathead County commissioners voted last week to deny overtime pay for seven health department employees that have been working exorbitant hours since the start of the COVID-19 pandemic.
The employees, who all hold manager or manager-equivalent titles and salaried positions, are considered "exempt" from receiving overtime compensation under the Fair Labor Standards Act.
The Flathead City-County Health Department, with support from the Montana Public Health Association, had requested overtime compensation as a means to prevent burnout for the employees who, according to Deputy Health Officer Kerry Nuckles, have been pulling 80-hour work weeks since the start of the pandemic and are often performing tasks that go above and beyond what they were hired to do.
Nuckles told the commissioners it was within their authority and within the county's budget to grant the overtime pay and that, should the request move forward, the compensation would only apply to future hours worked.
"We have 34 temps that we hired, right now that are on the payroll, but someone has to manage them," Nuckles said. "It takes nursing time, it takes epidemiologists' time, it takes a lot of skill and it is something that is within your power to do. It's within the budget to do and I would ask you to please consider approving overtime for these employees. Not retroactively, because they've already given seven months of overtime that they will never get compensated for and that they will never be able to use comp time for. But you could do this, you could give them overtime moving forward,."
Flathead County Board of Health Chair Bill Burg said it is very likely the employees would have to continue working overtime for several months given Flathead County's current exploding caseload. He explained that cases in the area have been doubling every month since June and said should that trend continue unabated, the county will see thousands of additional cases by the end December.
"This [the data] is a mirror of what the demands are on the health department, where it's been and where we expect it to go," Burg said.
In addition to a dramatic spike in cases, Burg and Nuckles said the health department will also soon be tasked with the "mass deployment" of COVID-19 vaccines — an undertaking that will require staff to work even more hours. And by current state and federal estimates, that mass deployment process may begin as soon as eight weeks from now.
"When we go into vaccinations, the demands on the health department are going to increase over and above what they are today. So the issue before you is not one that is not going to go away in the next two or three weeks," Burg said.
COMMISSIONERS RANDY Brodehl and Phil Mitchell voted against the request while Commissioner Pam Holmquist was not present at the meeting and therefore did not vote on the matter.
Mitchell said he had "philosophical problems" with granting managers overtime pay and said because they are not paid by the hour, he expects them to simply do what they have to do to "get the job done."
Brodehl, on the other hand, said he was concerned about the legality of granting overtime pay to managers and salary employees.
"I think we do have some extraordinary impacts due to the COVID-19 response. However, the Fair Labor Standards Act is very, very clear in how that comes together and that is federal law and I certainly don't want us to come into conflict with FLSA rules and regulations," said Brodehl, who then tasked the health department with reaching out to the Flathead County Attorney's Office for an opinion on the matter.
Nuckles said via email on Friday that she has attempted to contact the head of human resources at the office, as well as the county attorney that oversees that individual, but has yet to receive a response from either of them.
She also consulted the Montana Public Health Association on the matter and officials stated commissioner approval for overtime pay for exempt employees is not illegal and that "other counties in Montana are doing so since this heavy workload has been going on for so long."
Nuckles also said she and other health department heads had fought for several months to add the compensation request to the commissioners' agenda and that their denial is only the most recent in a string of other rejections related to employee pay. For example, a request to extend compensation time for employees so it didn't expire before health department staff had a chance to use that time was denied by the commissioners in July.
"The health department staff deserve more than this and I have tried my best to advocate for them," she said.
Reporter Kianna Gardner can be reached at 758-4407 or kgardner@dailyinterlake.com
Recent Headlines
---