Historic Kalispell Grand Hotel gets new owners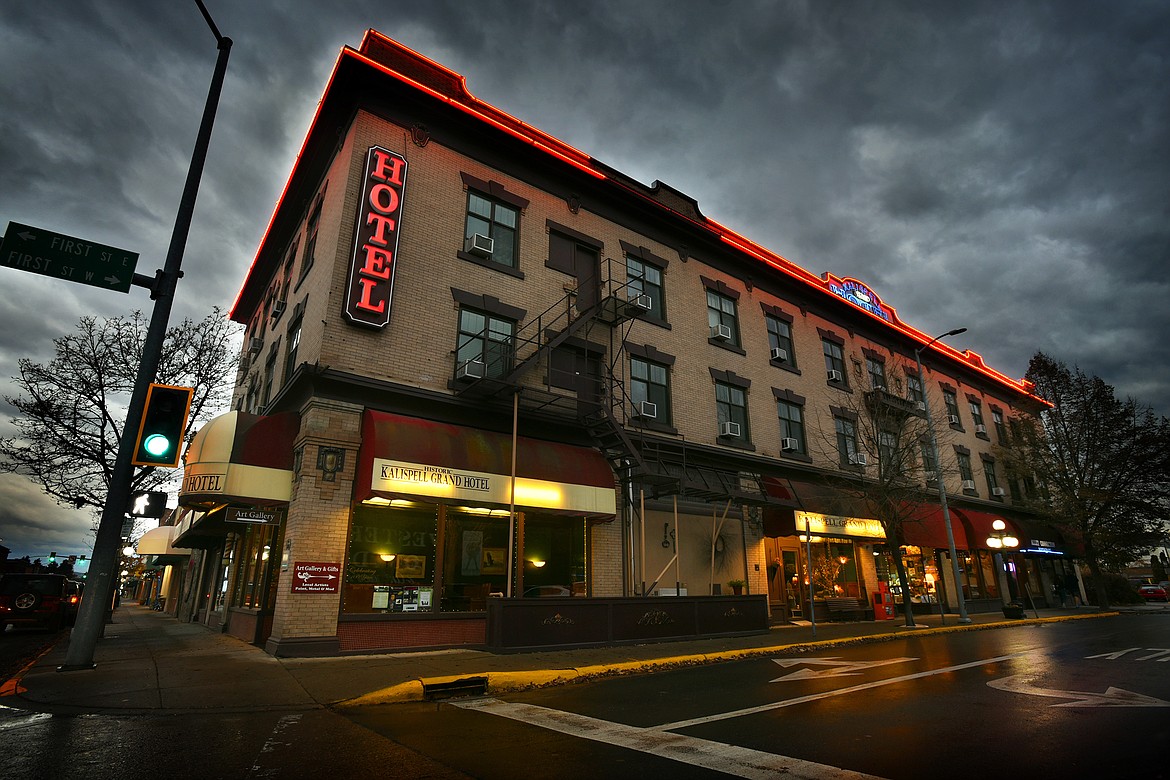 Kalispell Grand Hotel (Jeremy Weber/Daily Inter Lake)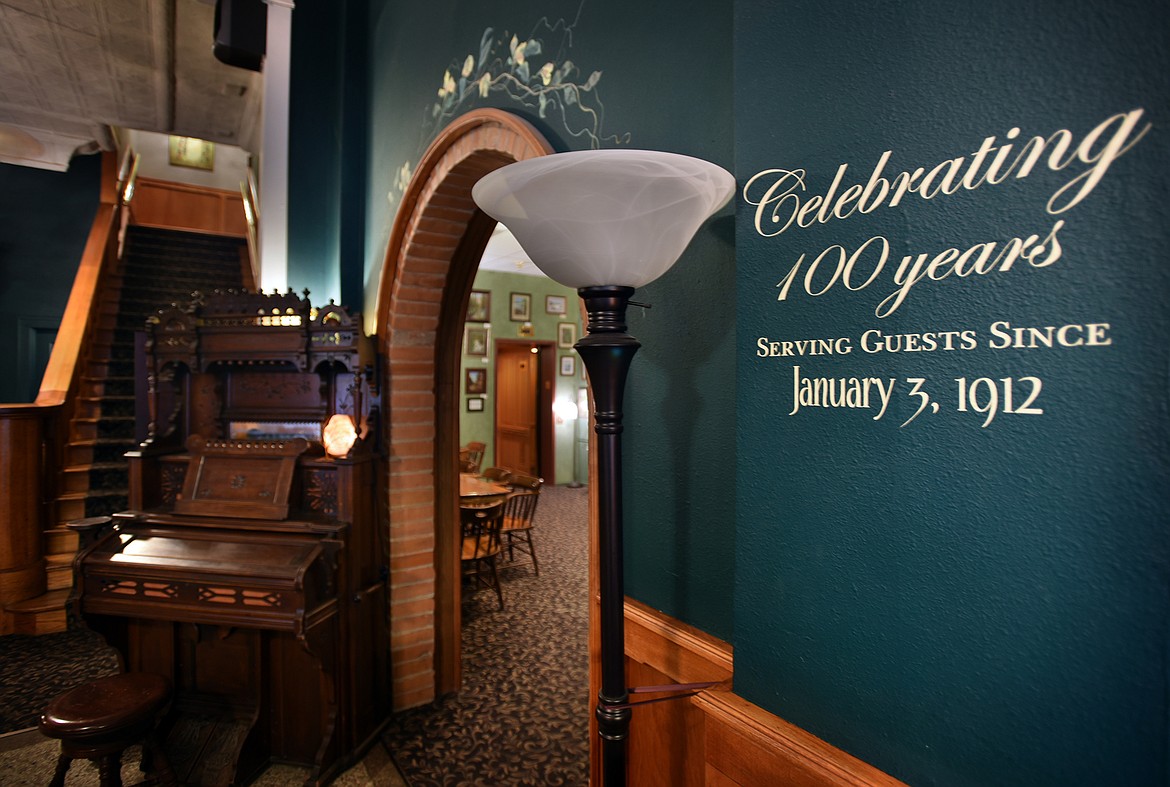 Lobby of the Kalispell Grand Hotel. (Jeremy Weber/Daily Inter Lake)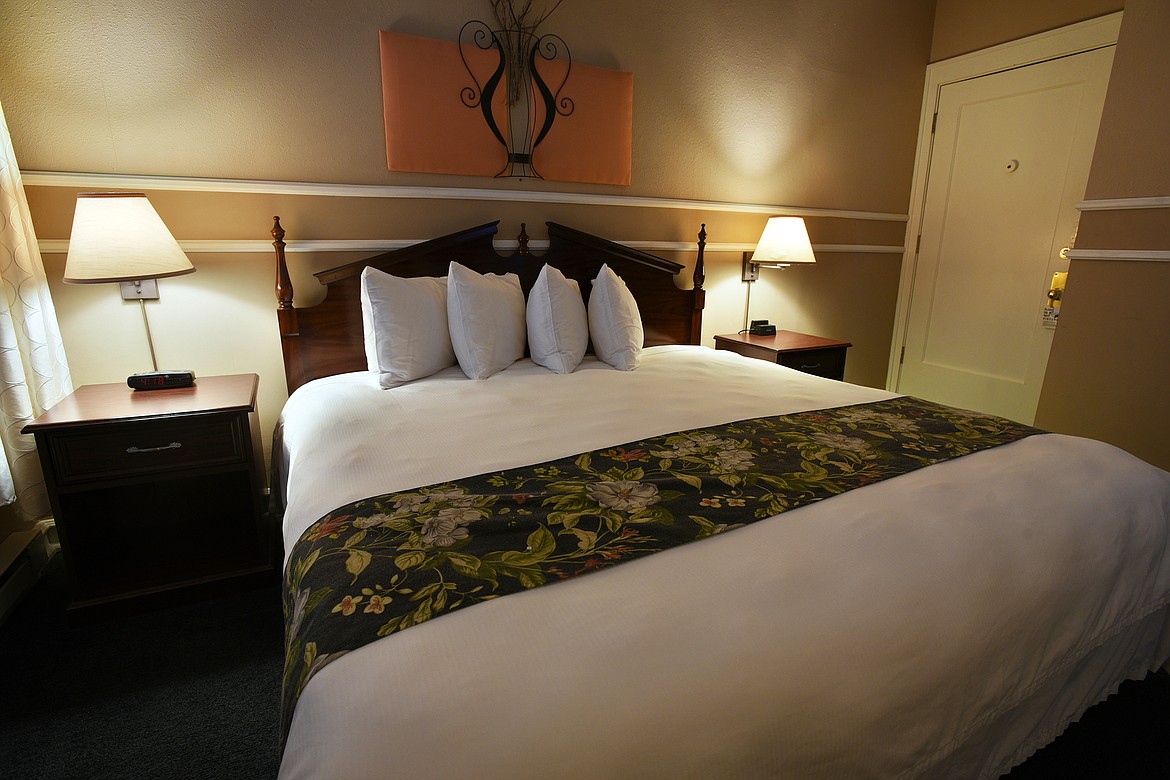 Room at the Kalispell Grand Hotel. (Jeremy Weber/Daily Inter Lake)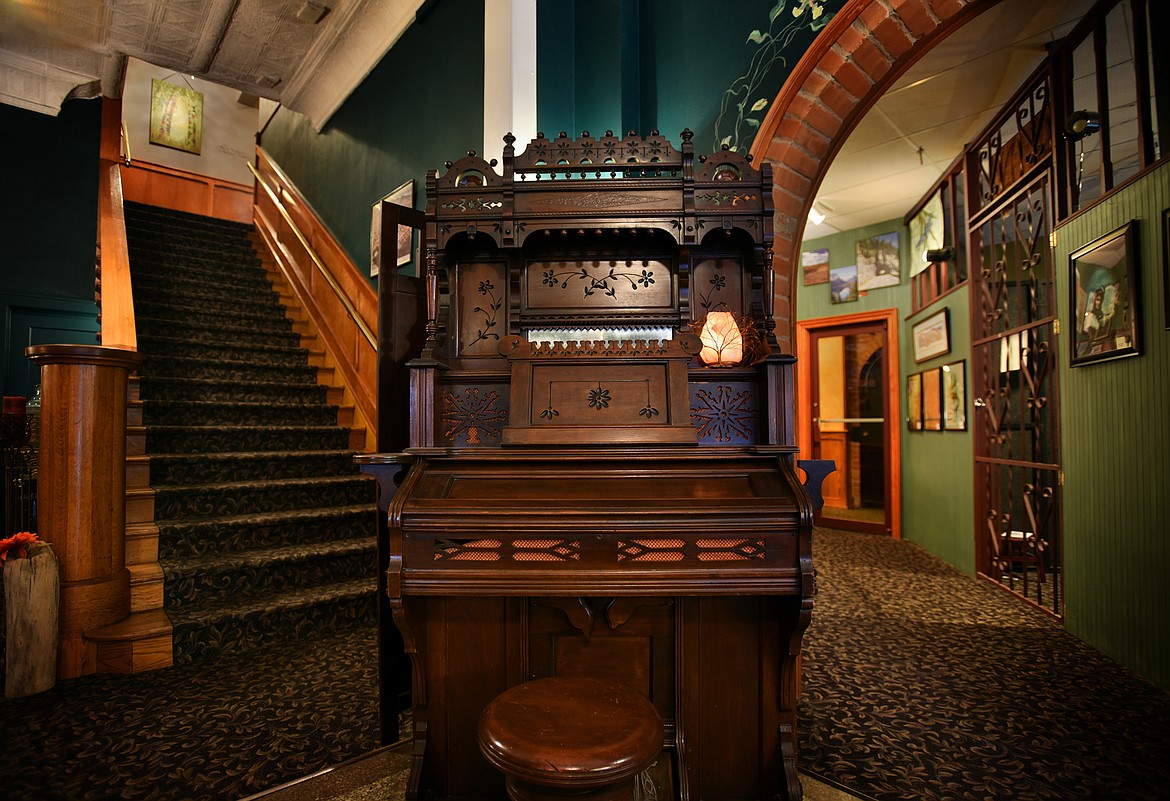 Lobby of the Kalispell Grand Hotel. (Jeremy Weber/Daily Inter Lake)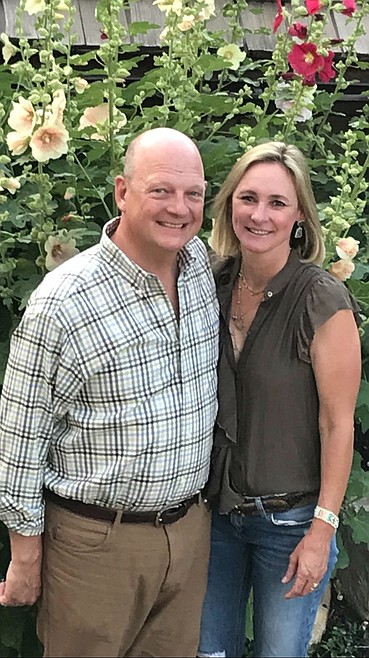 John and Noelle Barr took over ownership of the Kalispell Grand Hotel in July (courtesy photo).
Previous
Next
New changes are coming to one of downtown Kalispell's oldest historic buildings.
Originally opened in 1912, the Kalispell Grand Hotel is now under new ownership. Noelle and John Barr of Houston, Texas, took ownership of the downtown landmark after it spent more than 30 years under the care of Janet and Butch Clark.
"We've got a lot of plans," said John in his thick Southern accent. The Barrs and their company, Iconic Properties, LLC, bought the Kalispell Grand Hotel in July when the Clarks retired.
The Texas couple was drawn to the hotel's historic architecture, and they hope to complete extensive renovations to preserve the building's classic character.
"It's got great architecture and a lot of potential," said John, a self-professed lover of historic buildings. "I think it'll be great."
The Kalispell Grand Hotel has stood at the corner of First Street and Main Street in downtown Kalispell for 108 years, changing hands at various points throughout that time. Designed by Kalispell architect Marion Riffo in 1909, the hotel underwent its most extensive renovations in the late 1980s and early 1990s. Today, The Kalispell Grand Hotel is the last of eight hotels that once dotted the downtown Kalispell landscape, according to the hotel's website.
It was this rich history that attracted the Barrs' interest in preserving the Kalispell Grand Hotel's legacy.
NOELLE SAID they had looked into investing in similar properties in their home state around Galveston, Texas, but John wanted to get a foothold in Montana because of his love of the Big Sky State's outdoor recreation opportunities. For years, John has been making visits to Montana for hunting, fishing, skiing and other adventures, and his relatives in Bigfork and Whitefish brought his attention to the Flathead Valley.
The Kalispell Grand Hotel stood out because of its unique aesthetic, and the Barrs soon grew to appreciate Kalispell's entire downtown historic district.
"It's wonderful how so many buildings have been restored," John observed. "I think there's a lot of opportunity in the downtown area."
He said they hope renovating the Kalispell Grand Hotel will contribute to the overall revitalization of downtown Kalispell. "We hope to be able to enhance it a bit and hopefully contribute to community, especially the downtown historic district," John said.
THERE ARE no immediate plans for John—who works as a litigator in Houston—and his family to move to Montana, but that isn't stopping the Barrs from getting invested in the Kalispell community. After the Kalispell Grand Hotel, John said it's possible the family could look into developing other downtown properties such as restaurants or bars.
"We love to see the continued development of properties in the historic district," he said. "We like the valley. We think it has tremendous potential."
But first, the Barrs are focusing on their big plans for the Kalispell Grand Hotel. "It's really a project," said Noelle. "We don't know where it's going to go."
They're aiming to create a "blend" of updated amenities combined with the preservation of the hotel's antique style. Noelle said the goal for the building is "modernizing it but not taking away from the classic."
THE BARRS are working with Kalispell architecture firm Cushing Terrell to figure out what changes might be feasible for the remodel. The plan, as of now, is to start revitalizing the exterior of the building this winter. "We want to clean it up a little bit, take it back to its original front," Noelle explained.
Then their crew will move indoors, where the Barrs hope to overhaul the lobby to match its original footprint and environment as a gathering space. "We want to make the lobby a place for community," Noelle said.
Their ambitious plan also includes a look at the building's entire heating, ventilation and air-conditioning system and updates to all of the guest rooms. Ideally, Noelle said they would be able to redo all the rooms and add a rooftop bar, but she admitted those dreams might not be realistic. "There's a lot of room for improvement and I think we can make it," she said.
And John stressed the hotel's longtime owners handed off a prime property to their successors.
"The Clarks were wonderful stewards of the hotel," he said. "They kept it in great, great condition. They kept it going all these years. We hope to take the baton and run with it."
Reporter Bret Anne Serbin may be reached at (406)-758-4459 or bserbin@dailyinterlake.com.
Recent Headlines
---