Arthur Lyle Weaver, 89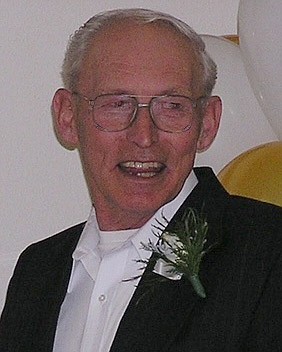 |
November 22, 2020 12:00 AM
Arthur Lyle Weaver was born Sept. 23, 1931, in Creston to Mart and Adeline Weaver. He passed away Nov. 16, 2020, in Kalispell of natural causes.
His family moved from Creston to the ranch he was to spend his life on when he was 8. Along with his brothers and sisters, he enjoyed a wonderful childhood in a rural setting. His parents instilled in him a strong work ethic, as well as a love for family, friends and fun. He passed those same traits on to his own children and grandchildren.
After completing elementary school at Deer Park, he moved on to high school at Flathead. It was here he that he ran into a pretty little red head that somehow took an interest in him too. That interest held through the rest of high school and through his service to country in the U.S. Army. While serving, he was wounded in battle near Old Baldy, North Korea, and later received the Purple Heart. He carried a piece of shrapnel in his leg with him the remainder of his days that he rarely, if ever, spoke of.
After marrying Barbara Bliss, they started raising a family in Evergreen. In 1963 they bought the family farm from his parents and he poured himself into it. They raised their four children there, giving them the same rural blessings he had enjoyed.
He was a leader in his community and served several terms on the school board, the Fairview Cemetery board and 18 years on the Bad Rock Fire Department. He was chief for eight years and gave many sleepless nights to his neighbors.
His working career started out at Greig's Dairy and then on to driving logging truck. He owned and operated his own truck for many years before deciding to go into the highway hauling business. He then hauled all over the United States for a few years which he enjoyed. Eventually he decided that it was too much time away from family and home, and decided to go out on a limb and start his own gravel business. He put together his first crusher from bits and pieces and he was off and running. He and his wife worked long and hard and created a good business with many great employees and customers over the years.
In retirement he and Barb were able to travel to all the places they had wanted to, including Hawaii, Mexico, and several winters fishing on the Oregon coast. Most of all, he loved traveling to Alaska where he was able to fish and hunt with new and very dear friends he had made there.
One of his biggest joys was restoring old cars and trucks, which he worked at endlessly, and could always be found in his shop. He leaves behind his legacy in those restorations that kept him busy to the very end. He also was a member of Glacier Woodturners and had his own rock polishing hobby. For several years he donated the use of his farm to the snowmobile grass drags. All of this didn't leave him much time, but he still managed to read a couple books a week and plug some leaks in his fish pond. Saturday mornings were spent with his good buddies and coffee at the Liar's Club, where he was a charter member.
Art was preceded in death by his parents Mart and Addie, his brothers Don, Glenn and Bill, his sister Kathi, and his granddaughter Jesi Lin; also his brother-in-law, Ron Radabah.
He is survived by his wife Barbara, his children Steve and(Debbie), Bruce and (Roxann), Jan and (Wayne) Woods, and Brian and (Ginni), all local. Also surviving is his sister and husband Sandi and (Tom) VanAken, sister-in-law Joyce Radabah, brother-in-law Bill McKnight, 15 grandchildren, 28 great-grandchildren, and two great-great- grandchildren, along with numerous other friends and relatives, all of whom he loved dearly.
There will be no services at this time and an announcement will be made for a celebration of life next summer.
Memorials on his behalf can be made to Bad Rock Fire Dept., 23 Columbia Pines Court, Columbia Falls MT 59912.
Friends are encouraged to visit the website www.buffalohillfh.com to leave notes of condolence for the family. Buffalo Hill Funeral Home and Crematory is caring for the family.
---