Vincent Andrew Carr, 25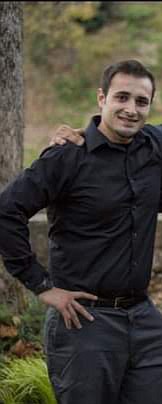 |
November 22, 2020 12:00 AM
Vincent Andrew Carr, 25 passed away unexpectedly on Saturday, Nov. 14, 2020.
Born on Aug. 31, 1995, Vincent was a joy to all who came to know him. He loved music and was an up-and-coming comedian who performed at various venues in Kalispell. His brilliant light shined everywhere he went.
Vincent is survived by his parents, Michelle Carr and Vincent Sansone, his son, Adyn Vincent Carr, his sister Teri Cason, grandparents Vincent and Helen Sansone, Paul Carr, Chris and Jeff Magnuson, and Sherila Carter as well as many aunts, uncles, and cousins.
Services will be held on Monday, Nov. 23 at 2 p.m. at Columbia Mortuary in Columbia Falls.
Columbia Mortuary is caring for the family.
---